Happy New Year!
Cake and dessert ideas for every taste and occasion.

The last post of 2018 was dedicated to some of my favorite recipes from the blog. Savory recipes like lasagna, soup or cabbage rolls.
Actually when writing that post I wanted to include some cakes and desserts as well, but I have quickly realized that there are just too many that I love in both categories,and that only 15 recipes for both sweet and savory was just too little.
So, I decided to start 2019 with a list of my favorite cakes and desserts on Where Is My Spoon.
Again, there is no particular order here, I love the first recipe just as much as I love the last one.
I hope you enjoy it.
This is the best dessert ever, if you ask me or my children. Strained yogurt and whipped cream, I cannot think of a creamier, more deliciuos way of ending a meal. It can be served with sweetened mixed berries or cherries.

2. Easy Apple Cinnamon Muffin Recipe
These apple muffins are a rather recent discovery, but we like them so much, I keep making them. A super easy and quick recipe for muffins.
3. Amazing Cake with Lemon Curd, Cream and Raspberry Filling
This is one of my favorite cakes ever. I've baked this cake for the first time about 10 years ago and I keep making it, it is just delicious. A soft cake filled with a creamy and tangy lemon filling and raspberries.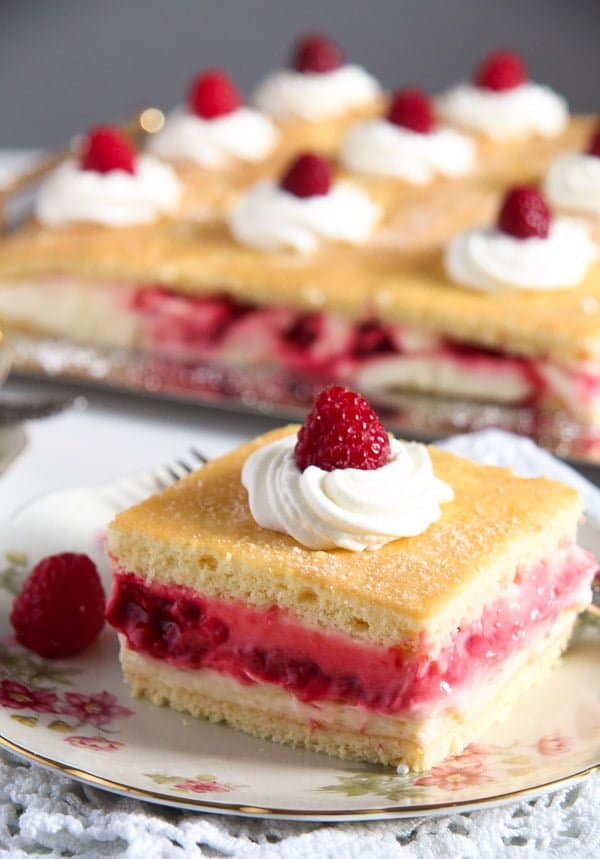 4. Lemon or Lime Buttermilk Torte
Another refreshing cake or torte made with lemons or limes, use whatever you have, both versions are wonderful. This is a perfect cake for a birthday celebration, it tastes amazing and looks sumptuous without being difficult to make.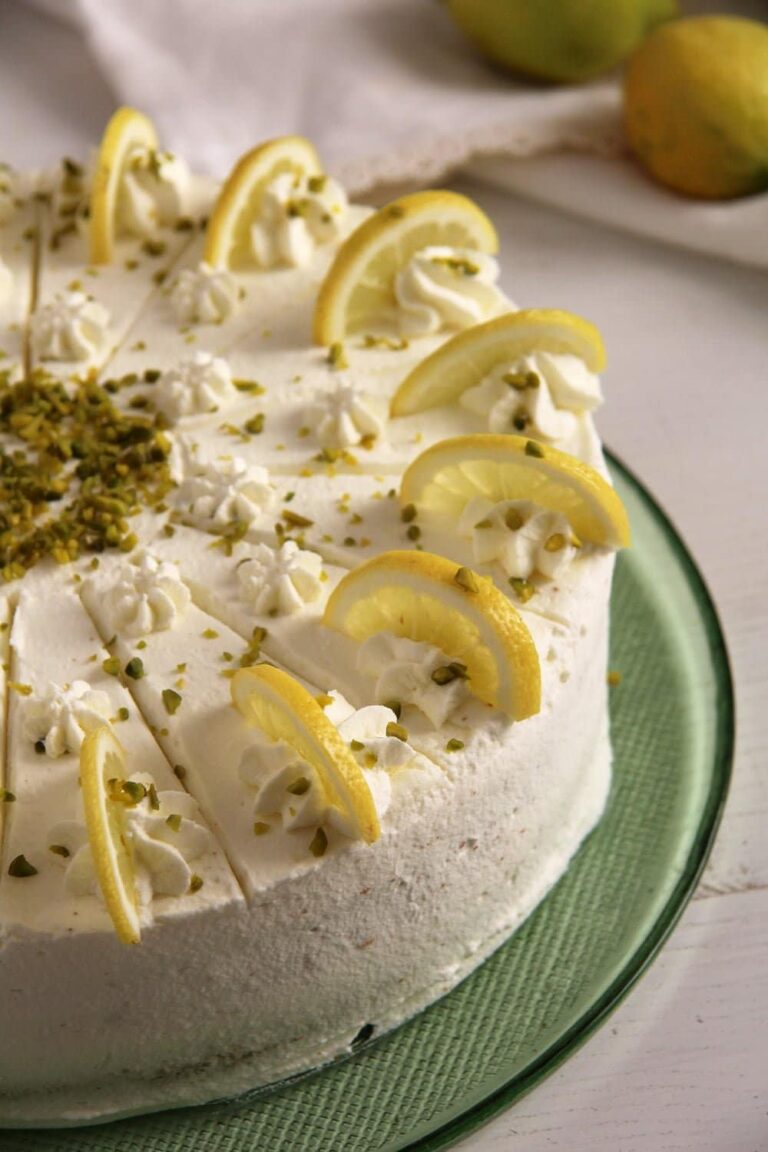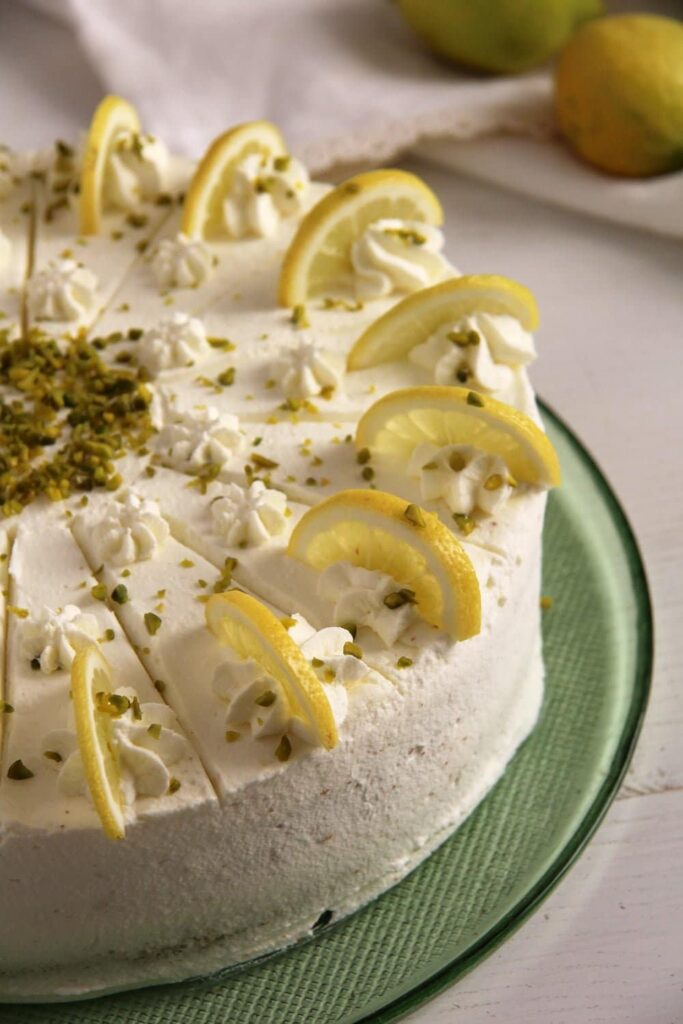 5. Strawberry Cheesecake with Cream Cheese and Yogurt Filling
Another cake I have been making repeatedly every spring for about 10 years now, this is probably the only cake recipe I know by heart. Fresh strawberries and a delicious yogurt and whipped cream filling, you will love this cake.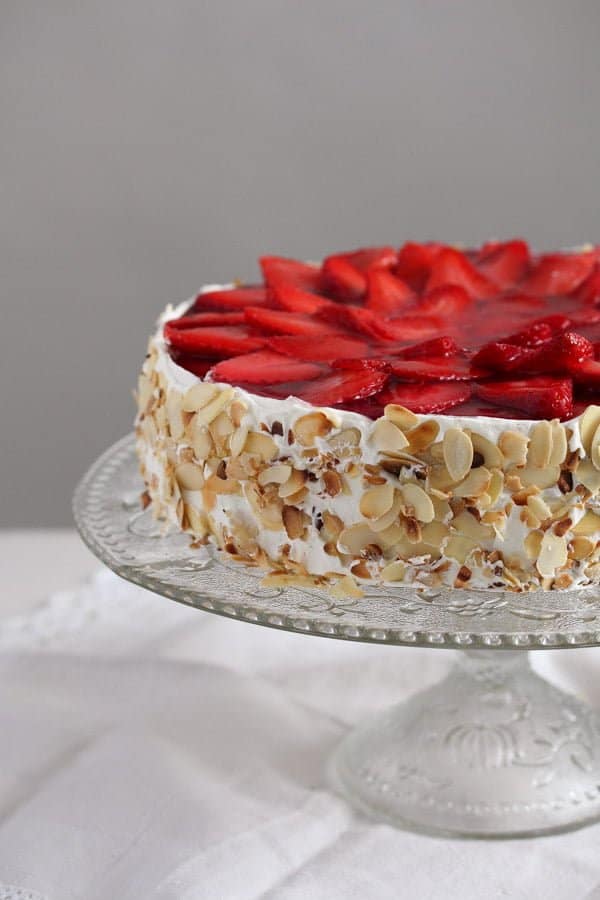 6. Orange Tiramisu with Mascarpone, Cream Cheese and Yogurt
I adore tiramisu of any kind, from the original Tiramisu to any version I have ever made. However, this orange tiramisu must be my absolute number 1.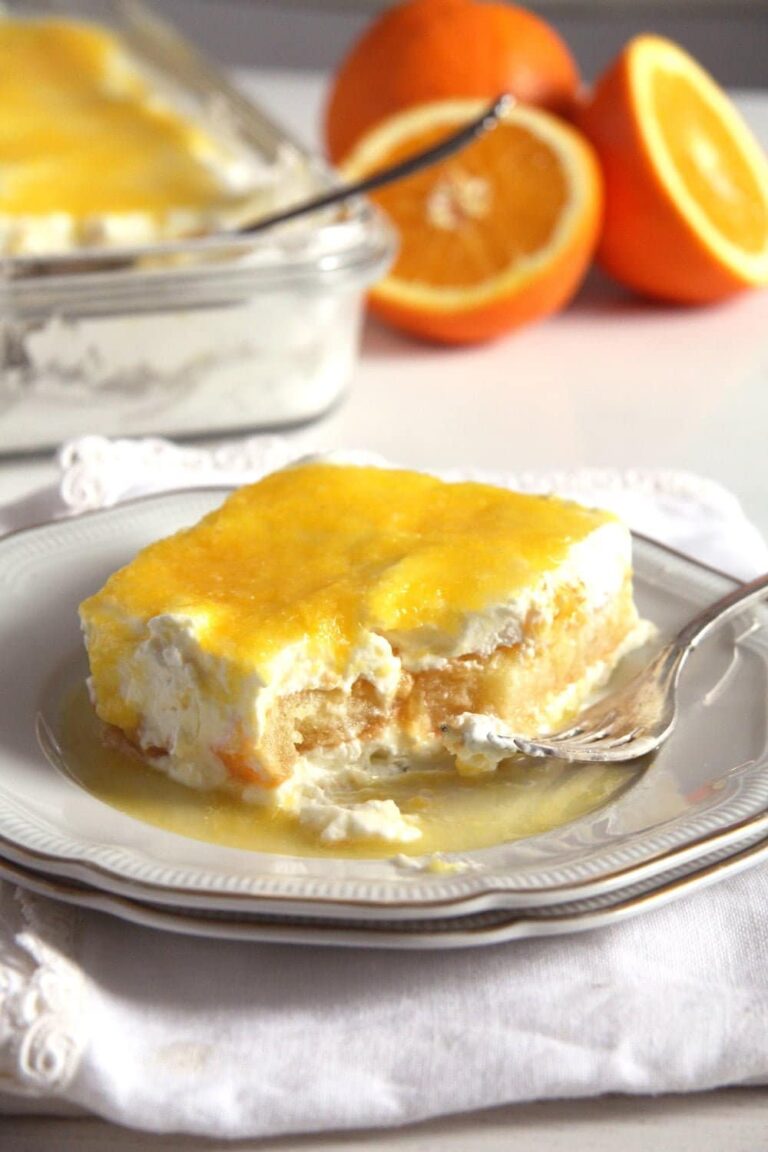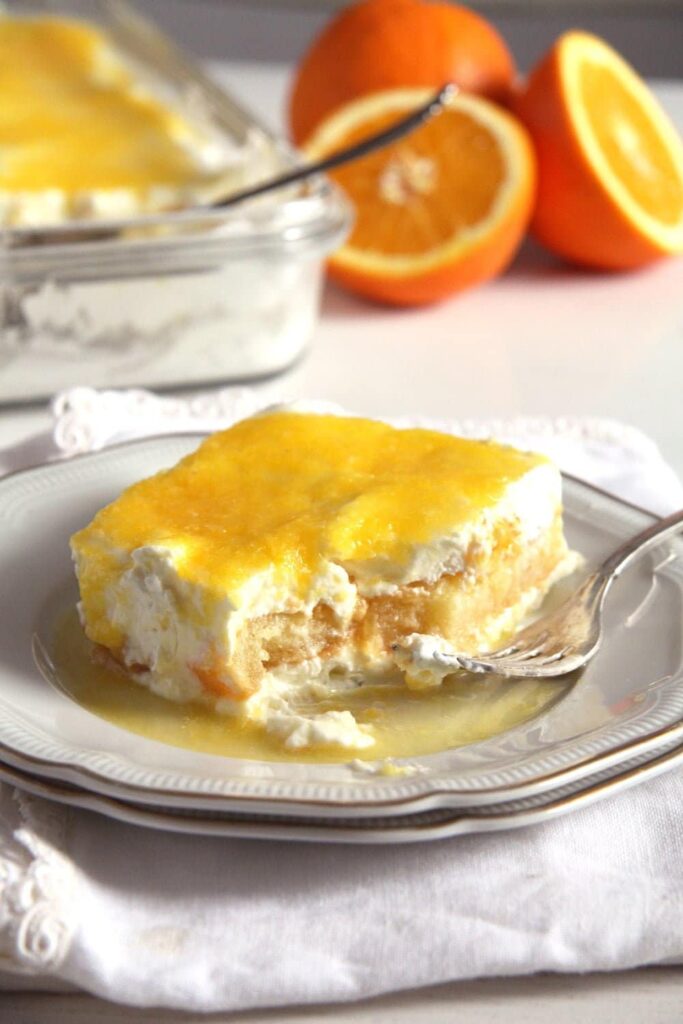 7. Romanian Fried Cheese Doughnuts with Jam - Papanasi
These papanasi are probably the most famous Romanian dessert, I cannot imagine any Romanian restaurant anywhere in the world not selling these. They are so good, that once you had them, you will never forget them and you will be looking for a recipe to make them yourself.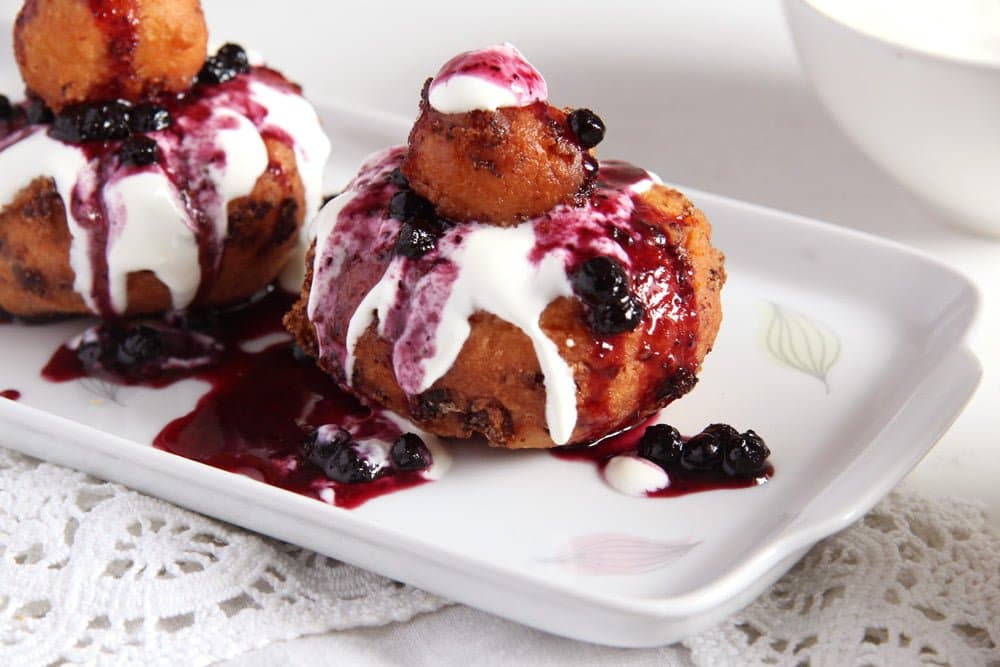 8. Basic Crepes with Creme Fraiche and Rhubarb Compote
Crepes are THE dessert in our house, meaning that I make them more often than any other dessert. I love crepes ever since I was a little child and this will never change. The creme fraiche and rhubarb compote are totally optional, we usually have these crepes with jam or sugar. Or with ham and cheese...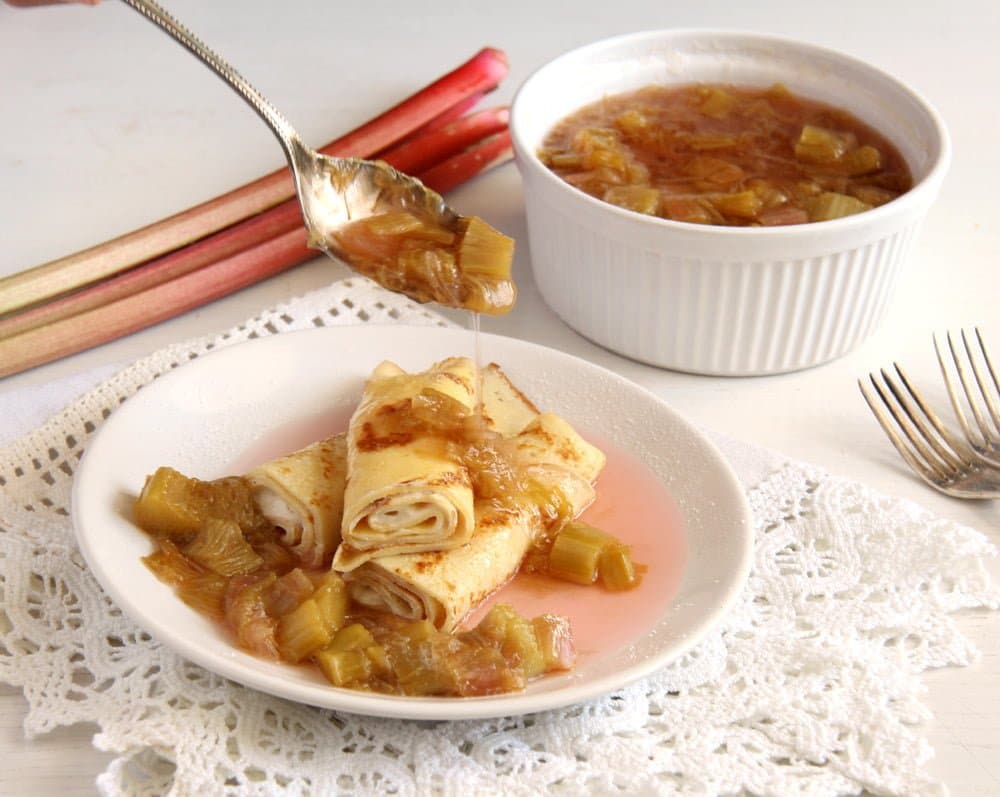 9. Crushed Meringue Dessert with Strawberries and Cream

This is a typical German dessert that my mother-in-law makes quite often, usually with frozen raspberries instead of fresh strawberries. Both versions are wonderful!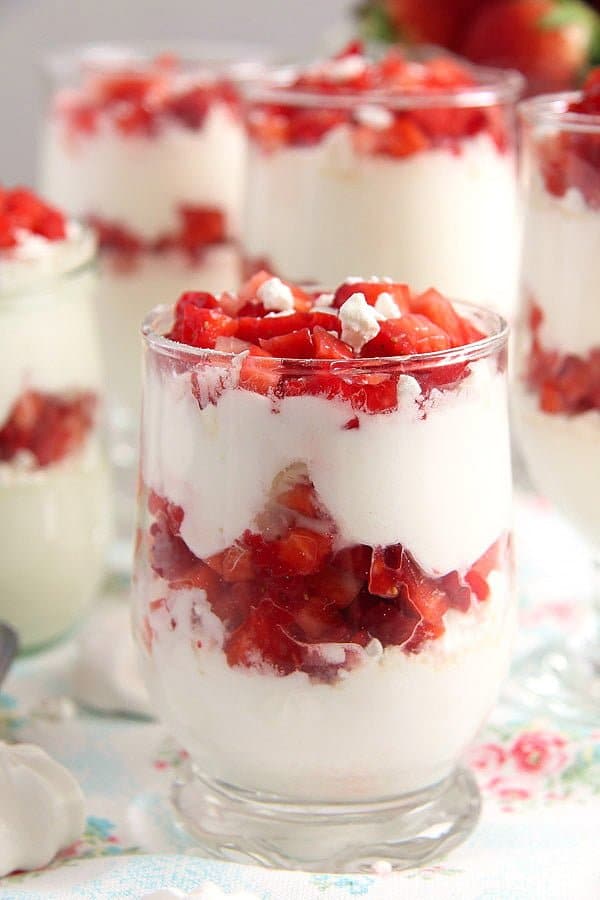 10. Meringue Cake with Mascarpone Filling - Polish Bezowy Torte
A decadent, glorious cake I have discovered last year in Poland. I have been making it myself ever since... this cake is really out of this world.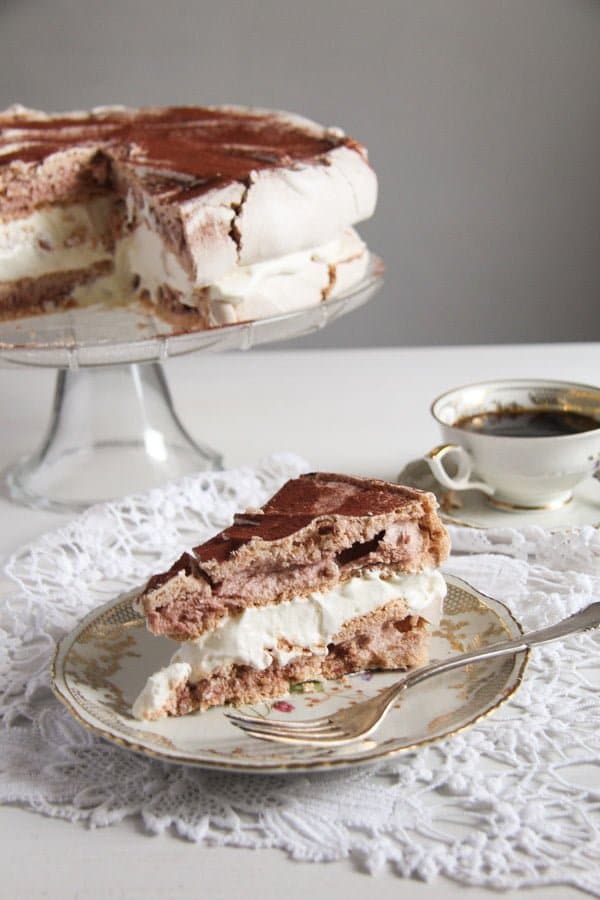 11. Basic Sour Cream Muffins or Cupcakes
A simple recipe for muffins or cupcakes, they are made in no time, are soft, fluffy, moist and perfectly delicious.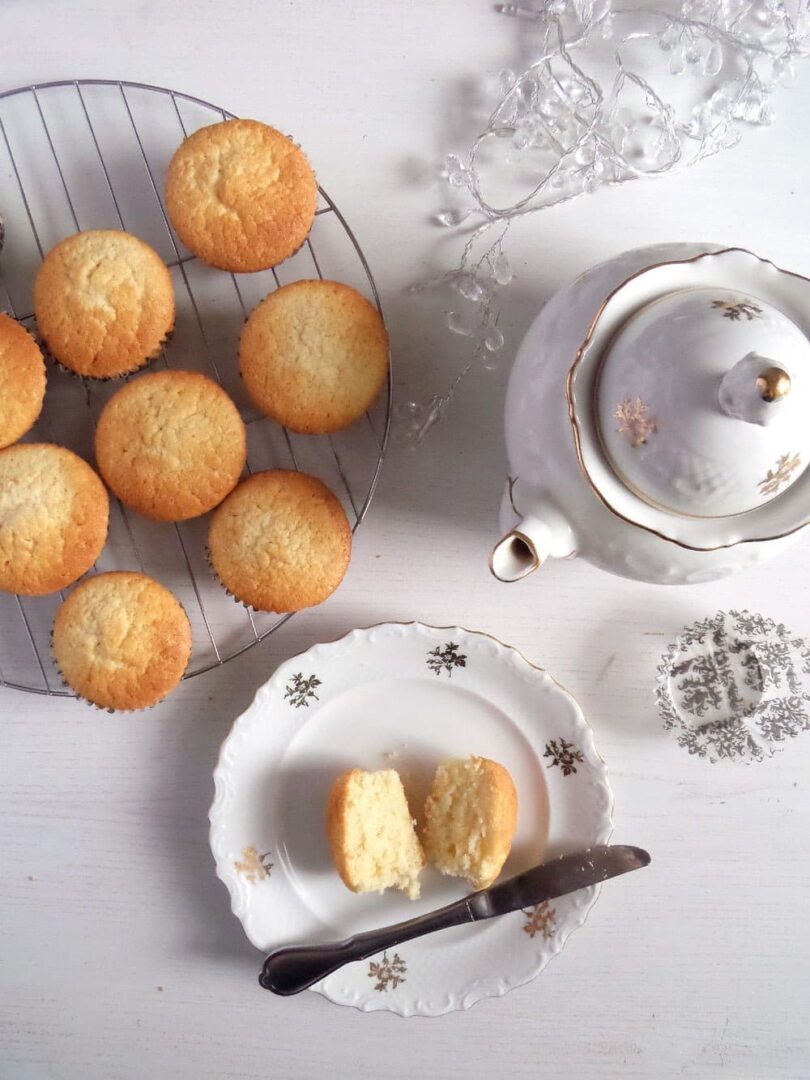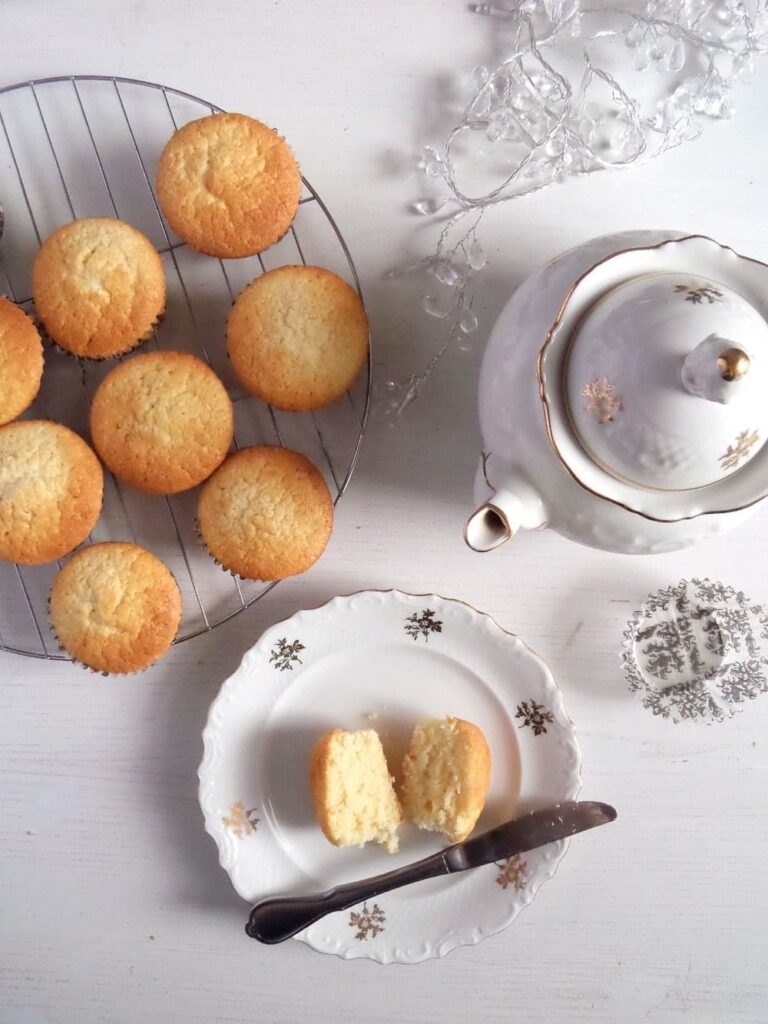 12. The Best Rhubarb Meringue Pie
There is no better way of enjoying rhubarb! I absolutely adore this pie and I make it every spring without exception.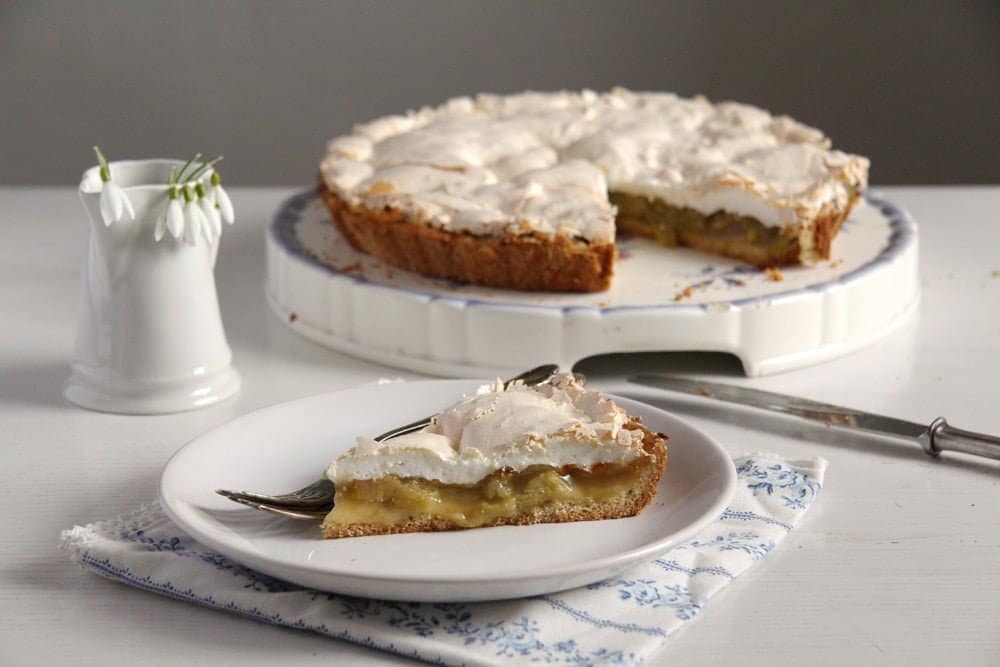 13. Moist Chocolate Gateau or Cake with Chocolate Cream Filling
I am not a chocolate person, you might have noticed that, I have many chocolate recipes on the blog and I liked them all, but there are other desserts that always come before anything with chocolate. However, this chocolate gateau is an exception, I have baked it so often, I could almost describe it as comfort food...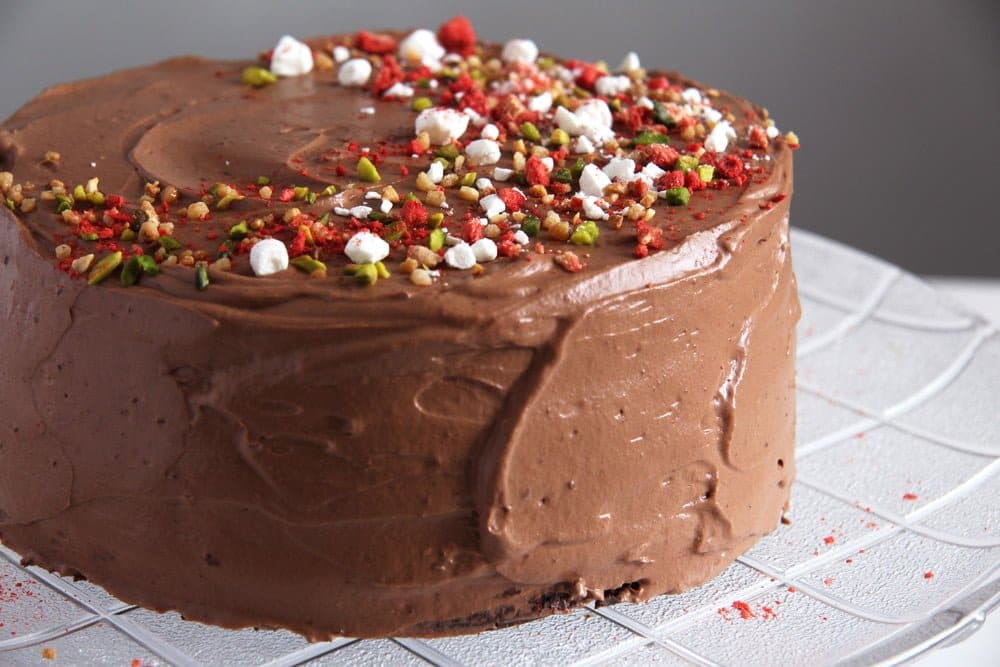 14. Best Lemon Meringue Pie Recipe
This really is the best lemon meringue pie, I have tried so many different recipes and this one is just the perfect one.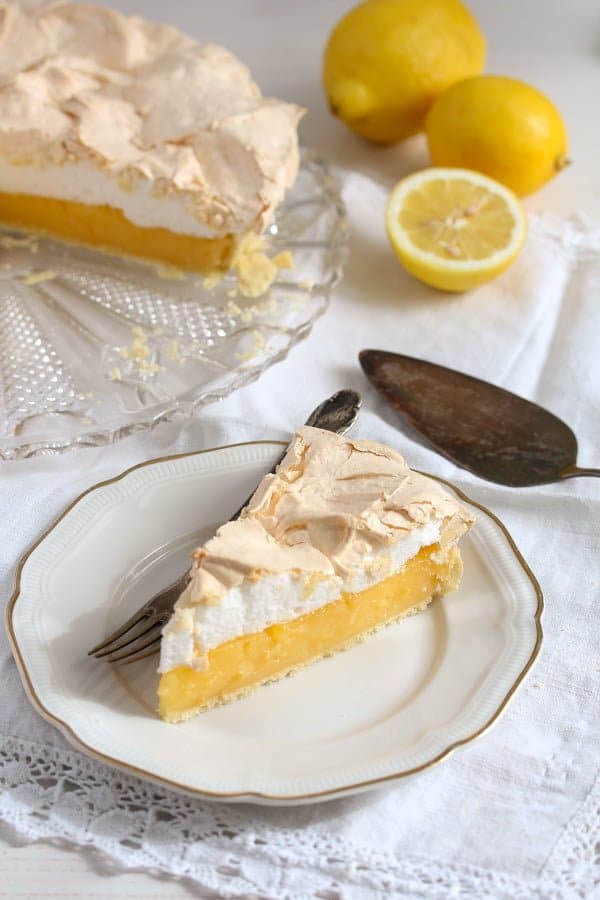 15. The Quickest and Most Delicious Crustless Cheesecake
A wonderful baked cheesecake you can whip up in a matter of minutes. And you will love every single bite of it.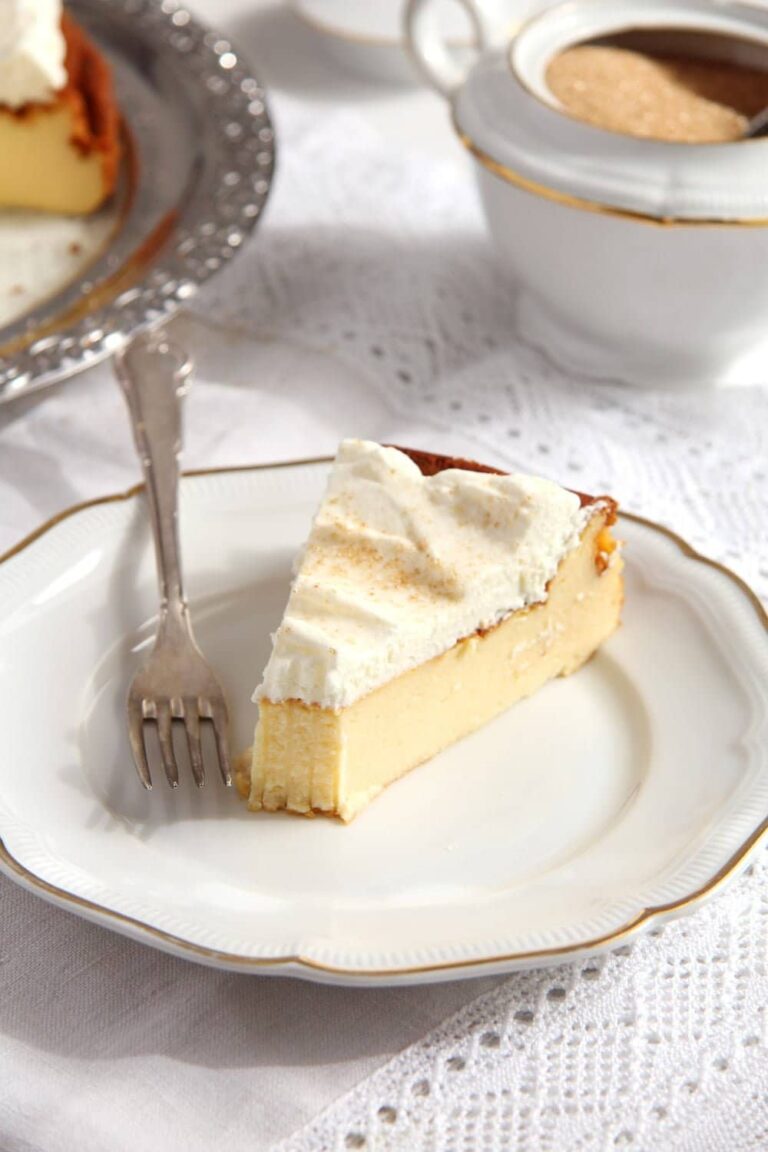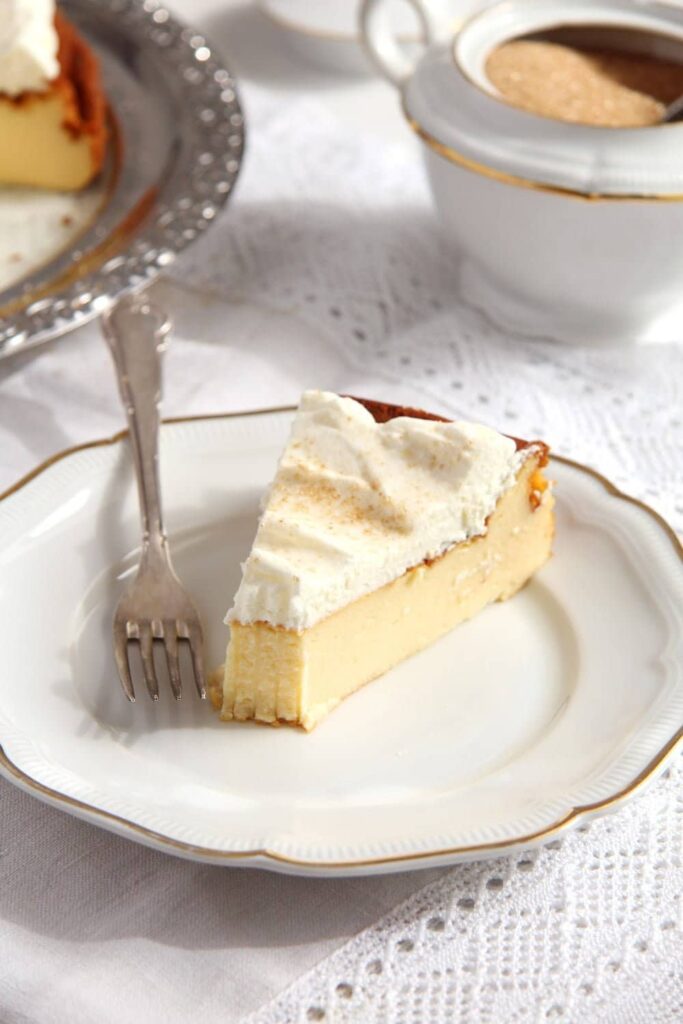 These are only a sample, there are so many wonderful cakes and desserts on Where Is My Spoon, have a look sometime.
I hope you enjoyed these recipes and make sure to try some of them in 2019. 🙂