A simple and very aromatic rice noodle bowl with beef, soy sauce, green onions and sesame seeds, really quick and delightful, not to mention totally figure friendly.
As I've said in the previous green onion posts, we all like green onions in this house but eat them mostly raw. I've never used them much in cooking before and when cooking for this series, I was really amazed how much more one can actually do with scallions. Although I have all my recipes ready for posting now and I don't really need to cook much with green onions anymore, I keep finding new recipes and getting new ideas about yet another way to include the onions in different kind of dishes. Right now, I have two large tomatoes filled with chicken liver and green onions on a bed of more green onions and peas baking in the oven. I can tell you, that it smells amazing in my kitchen right now.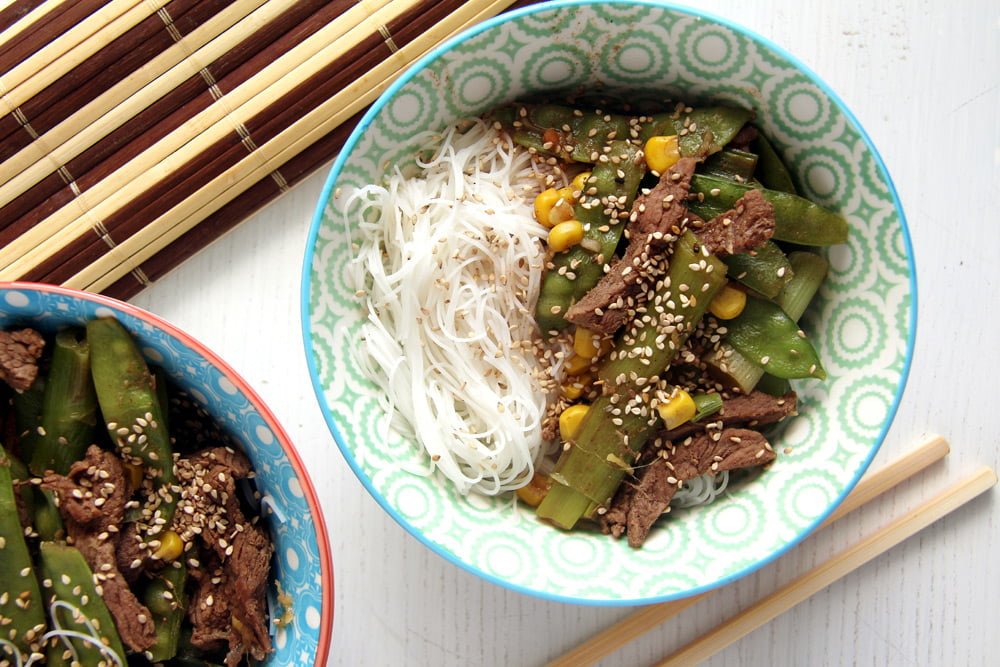 Before I get to the recipe, I wanted to tell you a few words about the way to keep green onions fresh for a longer time. I found this on my own over the years of continuously buying green onions and getting annoyed at the green parts wilting way too quickly. Now I clean them, always remove a bit of the top and about a third of the greens. If the greens are in a good shape, I freeze them and use them when making broths or stocks.
So after cleaning the onions, I wash them very well and pack them in a double layer of kitchen paper without drying them first. I keep them in the fridge and they remain fresh for at least 4-5 days. This is the best way I found for keeping them fresh, but if you have other ideas, I'd be glad to hear about it.
This dish is very soupy, so be sure to use bowls when serving it. It can be a bit messy when eating, but it's worth it! 🙂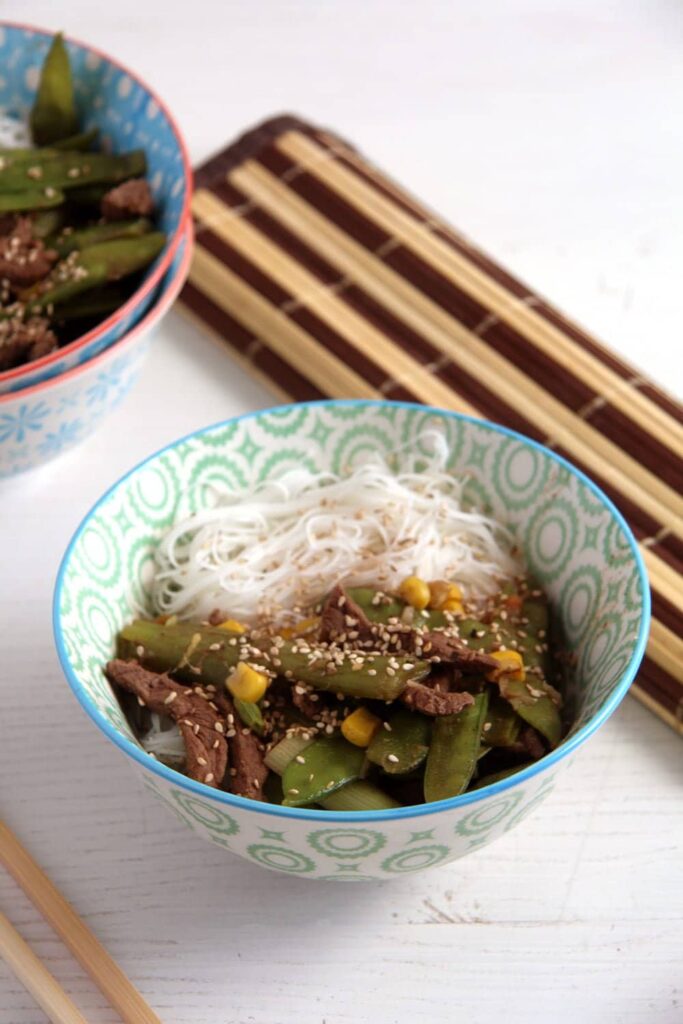 Others you might like:
Vegan Spinach Peanut Butter Noodles
Soba Noodles Tofu Soup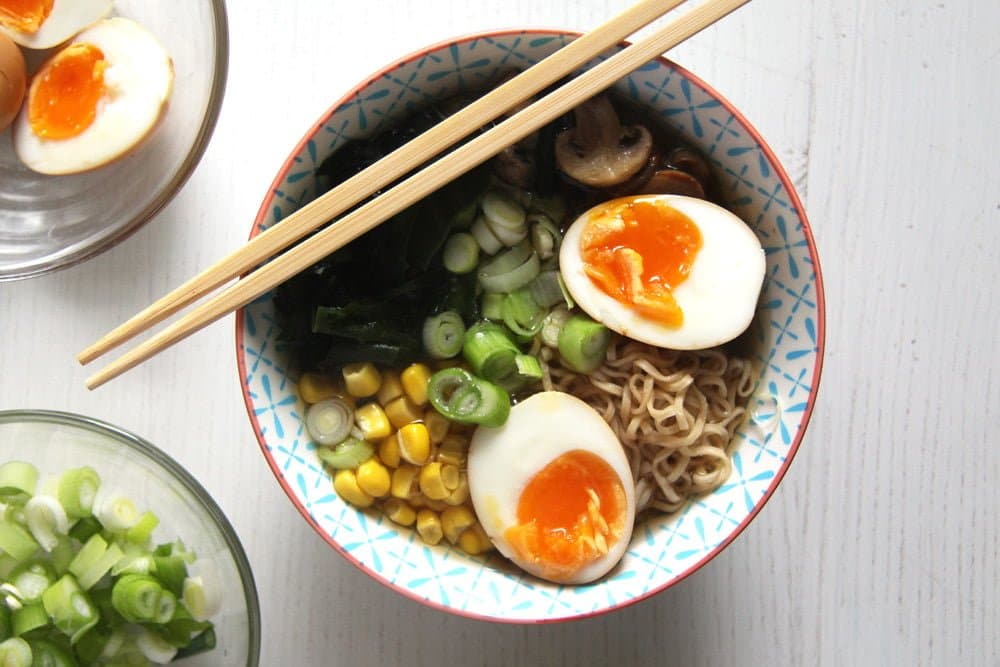 How to Make Dashi and Ramen Soup