Broccoli and Mushrooms with Blue Cheese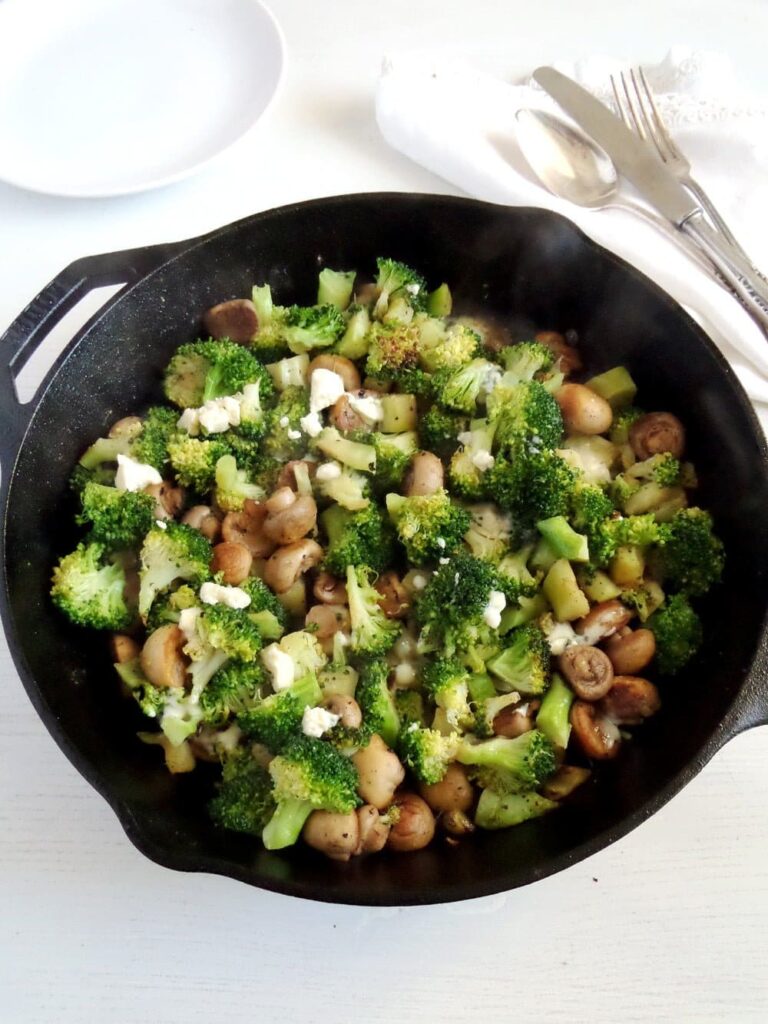 450 g/ 1 lb broccoli
1 tablespoon olive oil
1 teaspoon butter
450 g/ 1 lb button mushrooms
50 g/ 2 oz blue cheese
salt and freshly ground black pepper
crusty bread to serve
Clean the broccoli, chop the stem into cubes and divide the florets.
Bring a large pan of water to a boil. Add the broccoli stem cubes first. After one minute add the broccoli florets and boil for about 3 minutes, they should not get too soft. Drain and refresh under cold water. Let drain well.
In the meantime clean the mushrooms by rubbing them well with some kitchen paper and halve the larger ones, if necessary.
Heat the oil and butter in a large pan (I use my Lodge pan for this purpose). Cook the mushrooms for about 5 minutes, until golden. Add the broccoli and mix well. Cook, covered, for about 3 minutes, stirring carefully a few times in between.
Season generously with salt and freshly ground black pepper and scatter the crumbled cheese on top. Leave to stand for 1 or 2 minutes to allow the cheese to melt a little bit.
Serve with some crusty bread as a main dish or with grilled or pan-fried chicken breast or fish as a side dish.