Blueberry Lemon Curd Cheesecake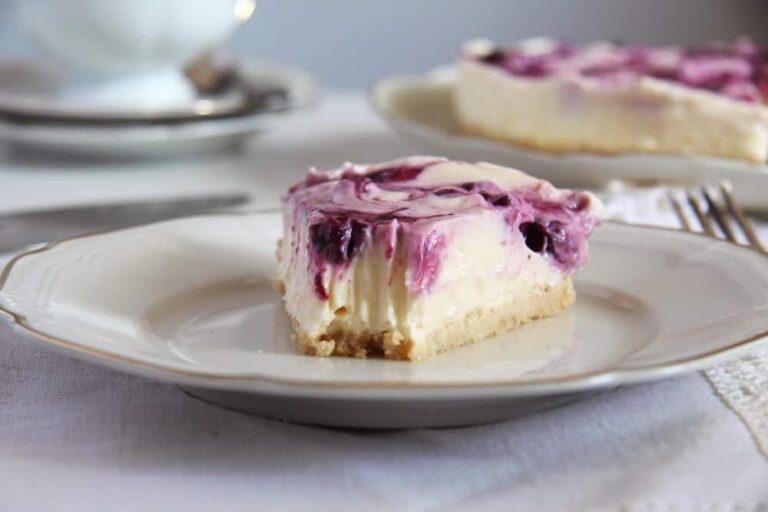 100 g/ 3.5 oz digestives
50 g/ 1.7 oz butter
250 g/ 8.8 oz cream cheese (Philadelphia)
250 g/ 8.8 oz mascarpone
300 g/ 10.5 oz lemon curd
a bit of sugar to taste, if necessary
4-5 tablespoons blueberry pie filling
Grease a 20 cm/ 8 inch springform lightly. Line the base with parchment paper.
Place the digestives in a food processor and turn them to crumbs. Add the melted butter and mix well. Press this mixture onto the base of the springform.
In a larger bowl whisk together the cream cheese, mascarpone and lemon curd until smooth. Taste the mixture and add a little bit of sugar if you find it necessary. Pour the mixture into the springform and level.
Add some dollops of the blueberry pie filling all over the surface of the cake and marble the cake using a fork. Place it in the fridge to firm up overnight. Remove the ring of the springform and transfer the cake onto a serving platter very carefully. That's it!