Soft on the inside, crispy edges, golden color, what could you ask more from a potato? A delicious dip on the side and you have a vegetarian meal that will leave you wishing for nothing more. Oven roasted potatoes with some dip on the side is something that we eat very often, it is easy, cheap, healthy, very very good and something I am always 100% sure that the kids would like.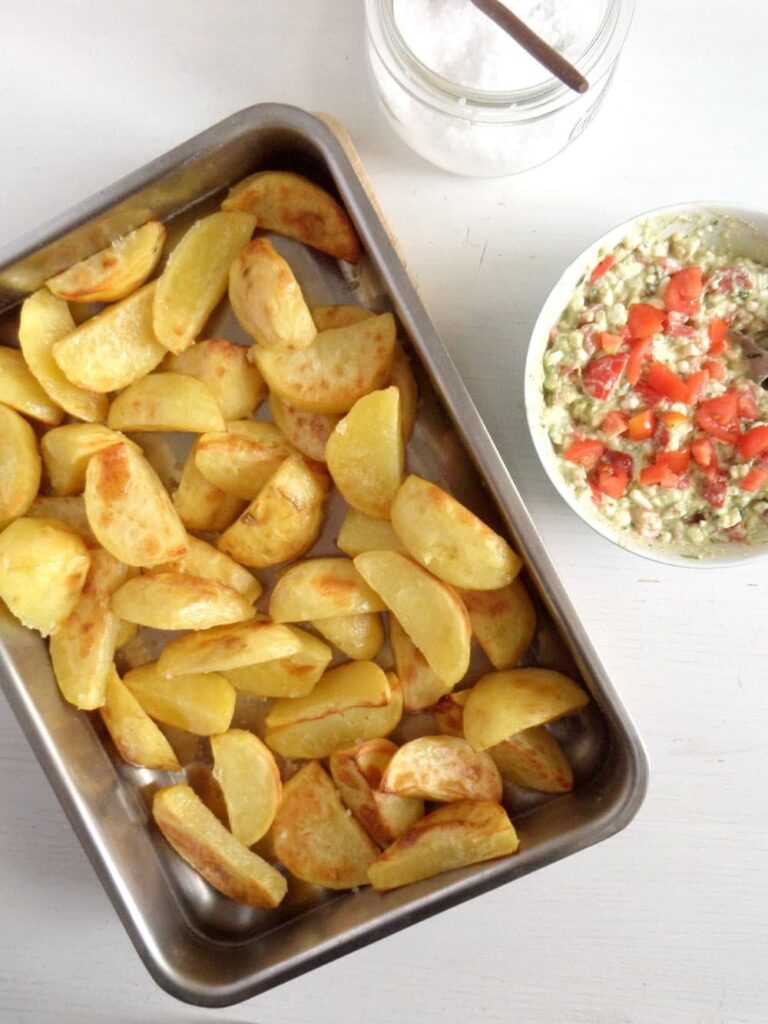 This version is made with only olive oil and coarse sea salt. Very simple but very effective, I just love the saltiness and the occasional biting on a salt grain. For the dip I mixed a ripe, creamy avocado with cottage cheese and some tomatoes. Not to forget the garlic clove, that really gives this dish the last touch. You can peel the potatoes or you can leave the skin on if you like. I normally would eat the skin gladly (but only from organic potatoes) but my children would not, so I prefer to peel the potatoes in order to avoid any scenes.
If you like to eat meat as well, you can definitely make some grilled chicken breast to go with this.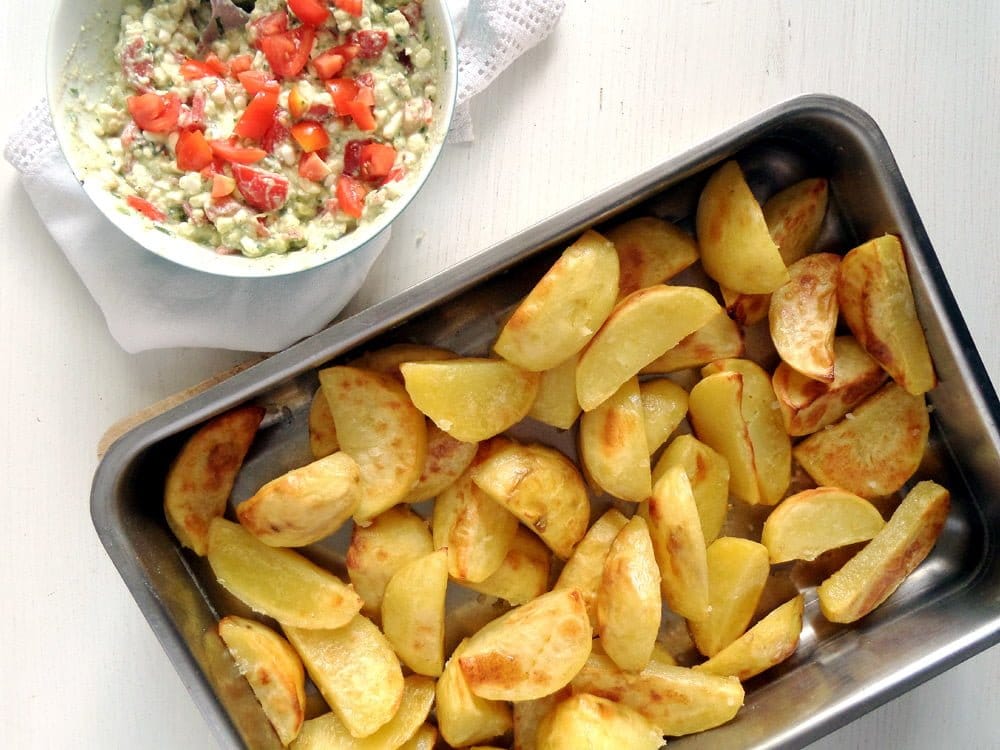 Prep time:
Cook time:
Total time: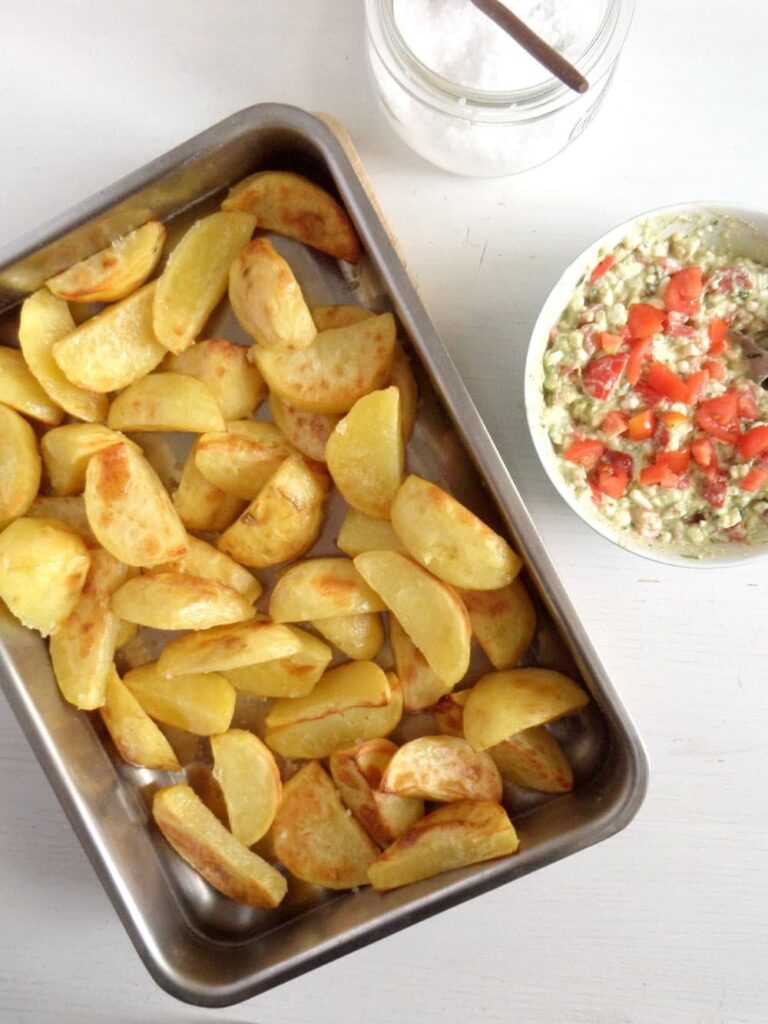 Ingredients
1 ½ kg/ 3.3 pounds potatoes
2 tablespoons olive oil
2-3 level teaspoons coarse sea salt
1 large, ripe avocado
150 g/ ⅔ cup cottage cheese
8-10 cherry tomatoes
1 large garlic clove
one dash ground coriander
1 small bunch parsley
salt and pepper
Instructions
Preheat the oven to 200 degrees Celsius/ 390 degrees Fahrenheit.
Clean and peel the potatoes (you can leave the skin on by organic and very clean potatoes). Dry the potatoes with kitchen paper and cut them into 4 or 6 wedges, depending on their size. Place them in a large bowl, add the olive oil and massage the potatoes thoroughly.
Arrange them on a large baking tray lined with baking paper in a single layer. Sprinkle them with the coarse salt and rub them with the hands to be sure that the salt is evenly spread. Bake for about 45 minutes, until the potatoes are cooked through and golden, with crisp edges.
In the meantime place the avocado flesh in a small bowl and mash with a fork. Add the cottage cheese and mix well. Chop the tomatoes very finely and add to the bowl together with the grated garlic clove, the ground coriander, the finely chopped parsley and salt and pepper to taste.