Soft on the inside, crispy edges, golden color, what could you ask more from a potato? A delicious dip on the side and you have a vegetarian meal that will leave you wishing for nothing more. Oven roasted potatoes with some dip on the side is something that we eat very often, it is easy, cheap, healthy, very very good and something I am always 100% sure that the kids would like.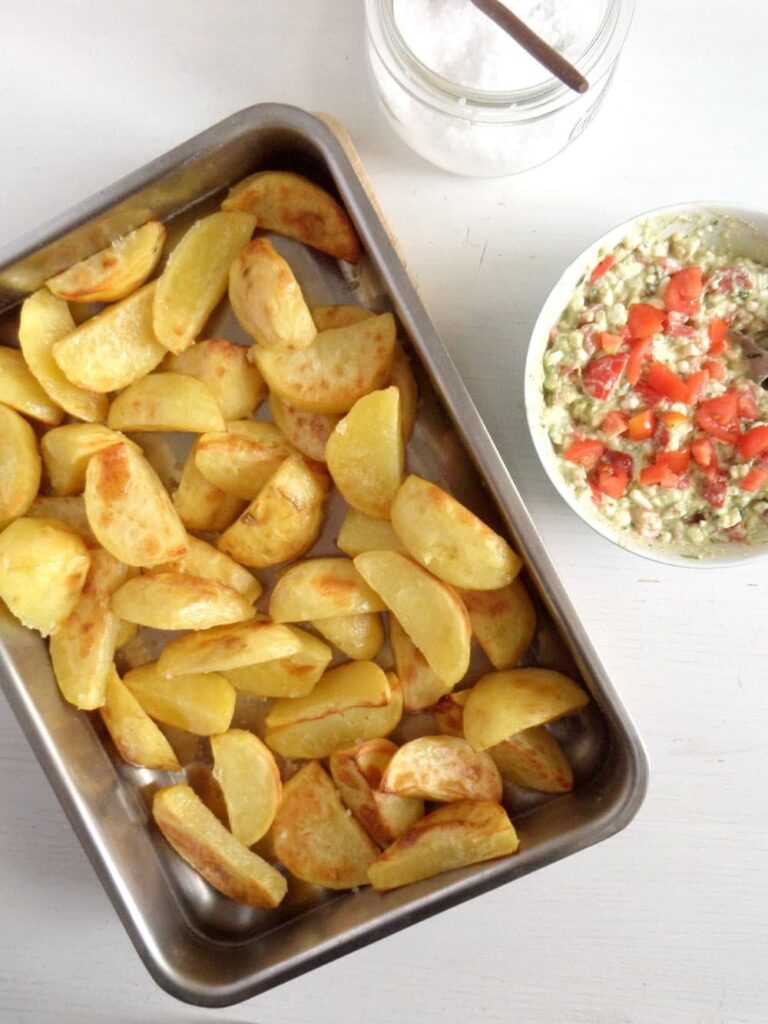 This version is made with only olive oil and coarse sea salt. Very simple but very effective, I just love the saltiness and the occasional biting on a salt grain. For the dip I mixed a ripe, creamy avocado with cottage cheese and some tomatoes. Not to forget the garlic clove, that really gives this dish the last touch. You can peel the potatoes or you can leave the skin on if you like. I normally would eat the skin gladly (but only from organic potatoes) but my children would not, so I prefer to peel the potatoes in order to avoid any scenes.
If you like to eat meat as well, you can definitely make some grilled chicken breast to go with this.