Baked spaghetti squash with pesto, Parmesan and dried tomatoes, the light and low-carb alternative of enjoying a pesto dish.
Who doesn't like a nice plateful of pesto noodles topped with Parmesan? I think I could hardly find anyone. And wouldn't it be better, if at least from time to time, one could enjoy that plateful without all the carbs. Nothing against carbs and noodles, but still I am happy to be able to skip them from time to time…
This baked spaghetti squash offers a very good alternative. Of course, they will not taste or feel like real spaghetti, but surrounded by that lovely green pesto, it comes very close. At least, I can honestly say, that I do not miss the noodles at all, when presented with this squash alternative. So a couple of weeks ago, when my children wanted to eat spaghetti with pesto, I saw my opportunity of trying out this spaghetti squash pesto dish and I am so glad I did. They did get their noodles, they would not even consider touching the squash, and I got the whole taste of a pesto dish with only a fraction of the calories. I couldn't be any happier.
I tried several spaghetti squash dishes during the past few years, and although I couldn't say I didn't like them, I wasn't so awed either. They are a bit bland in taste compared to butternut squash or Hokkaido pumpkin, the two sorts I like best. That might be the main reason why I've never posted a spaghetti squash recipe before. But this time it was different. I baked the squash and then mixed the strands with really taste-strong ingredients like homemade wild garlic pesto, dried tomatoes in oil and freshly grated Parmesan. Really good, quality ingredients, which were able to complement the light-tasting spaghetti squash perfectly.
You don't have to use the wild garlic pesto if you don't have any, it is not easy to buy and the wild garlic season is long gone. A good quality basil pesto, the brand you like best, will work just as well. But do make sure to use freshly grated Parmesan, there is absolutely no comparison to the already grated one, which is not good at all.
The recipe makes enough for two, I would say. I only filled one half of the spaghetti squash to make it look nicer and fuller for taking pictures, but it was more than I could have eaten on my own in the one half. If you split the filling between the two halves, you will have a nice light meal for two. Some salad on the side and maybe some bread if you still want some carbs and you're done.
Prep time:
Cook time:
Total time:
Ingredients
1 spaghetti squash, about 1–1 ½ kg/ 2-3 lbs
2-3 tablespoons pesto of choice
6 dried tomatoes in oil
50 g/ 1.7 oz Parmesan, freshly grated + some more to serve
2 tablespoons olive oil
salt and freshly ground black pepper
Instructions
Preheat the oven to 200 degrees Celsius/ 390 degrees Fahrenheit.
Wash and dry the spaghetti squash. Cut it in half lengthwise and remove the seeds. Place the halves, cut-side down on a baking tray lined with baking paper. Bake for 35 to 50 minutes, depending on size, until tender. Remove from the oven and let sit for a few minutes until cool enough to handle. Let the oven on.
Carefully scrape the strands of the squash and place them in a bowl.
Add the pesto, start with two full tablespoons and add more to taste. Chop the dried tomatoes very finely and grate the Parmesan. Carefully, mix everything together and adjust the taste with some salt and pepper.
Divide this mixture between the two squash halves, and drizzle each half with 1 tablespoon olive oil. Place in the oven again and bake for another 10 to 15 minutes until everything is heated through and the cheese is melted.
Serve immediately topped with some more freshly grated Parmesan, if you like.
Others you might like: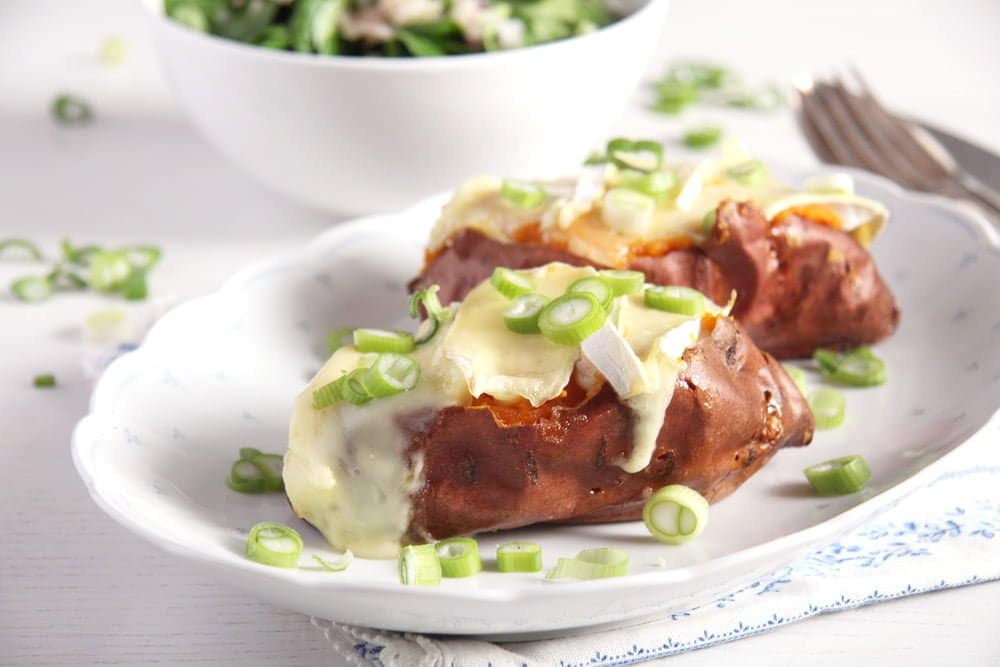 Baked Sweet Potatoes with Green Onions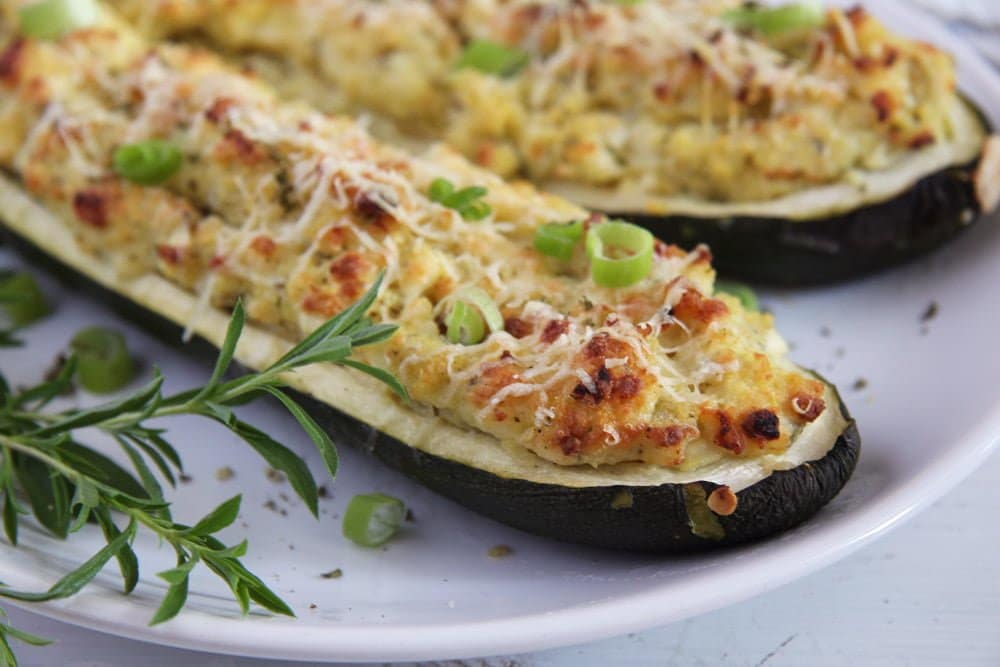 Zucchini with Millet and Cheese