These might become your favorite brownies: soft, squishy brownies with a cheese cake filling.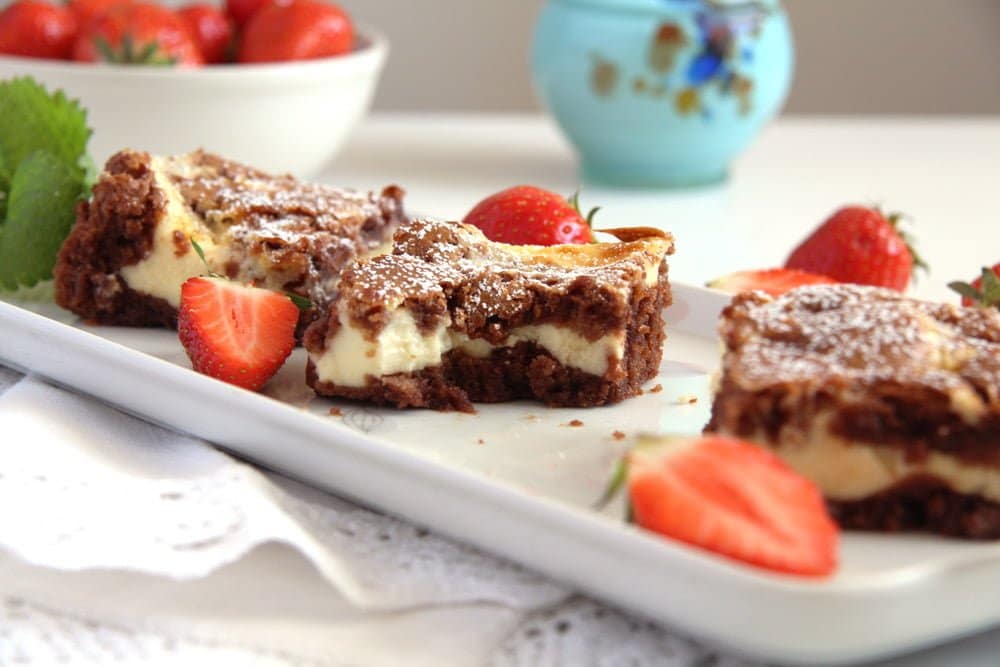 Another recipe that will add a few centimeters to your waistline just by reading the ingredient list. But not to worry, this is the last cheese cake for the time being and I promise to try to post at least a couple of skinnier recipes during the next series. 🙂
But in the meantime, I just have to tell you that these brownies are so good, your brain will just take a break from reality and not care about the calories anymore, you will just want to continue putting yet another piece of brownie in your mouth, tasting that chocolatey-cheesy deliciousness and feeling that incredible moist, sticky, squishy texture.
The recipe might take a few minutes more to put together than a regular brownie recipe would take, but it is all worth it. Otherwise it is pretty straightforward: melt some chocolate, make two mixtures instead of one and put everything in the tin – it couldn't be easier – just brownies, it can hardly get any easier. And the result is heavenly, I can barely imagine anyone not liking them. I slightly under baked the cake and liked that very much. It was just firm around the edges and quite gooey in the middle, so good!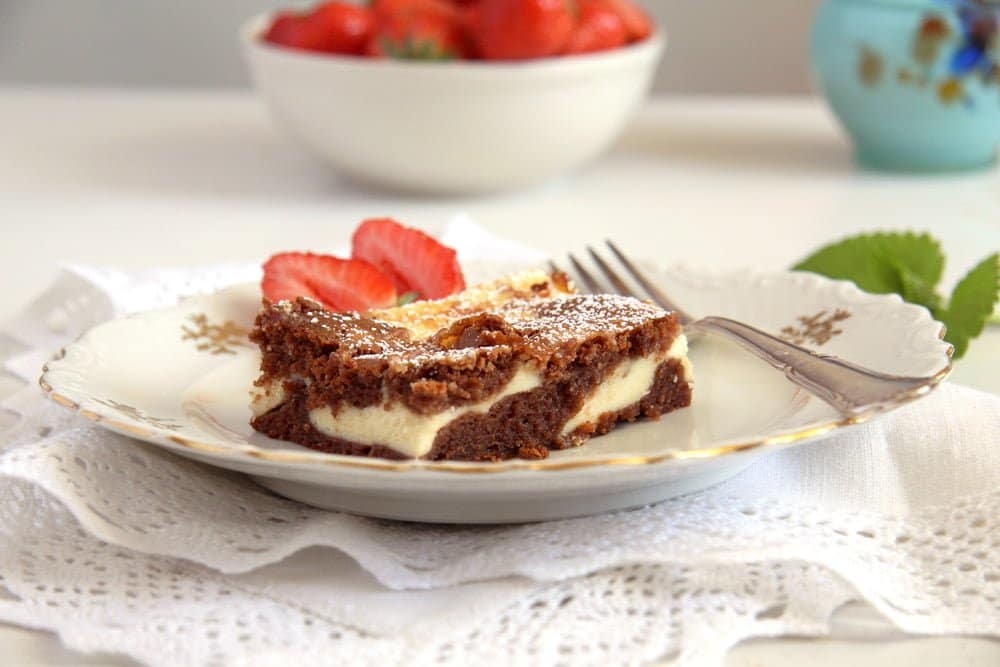 I got this recipe from an old issue of Good Food, a copied down recipe from the time I used to live in London. We had this coffee room at the work place where I would spend some of my breaks and there was somebody there who kept bringing older issues of the magazine, leaving them there for other people to look through. I loved it! I scribbled out one recipe or another every chance I got and this is one of those recipes, scribbled down over 8 years ago and only baked recently. What a waste of time! I should have done that earlier!!!
I hope you enjoyed this series, I know that my family and I totally enjoyed eating all these cheese cakes.
Others you might like:
Zucchini Cashew Brownies