Nigella Lawson's incredible chocolate cheesecake.
This was my first chocolate cheesecake ever. After taking the first bite I was speechless. As I am now! I really have no words to describe how unbelievably good this cake was.
I am a big fan of Nigella Lawson, I have almost all her books and there are quite a few recipes I cooked out of them. I love her books not only for the recipes but also because they are so readable, you don't feel like you're just looking through a cookbook, it is more than that. I like the way she uses the language, the way she talks about her recipes, she always finds the best words to describe taste and texture of food. In my opinion that is the key to her success. There many other great cooks out there, but just a few have the talent to describe their recipes the way Nigella Lawson does.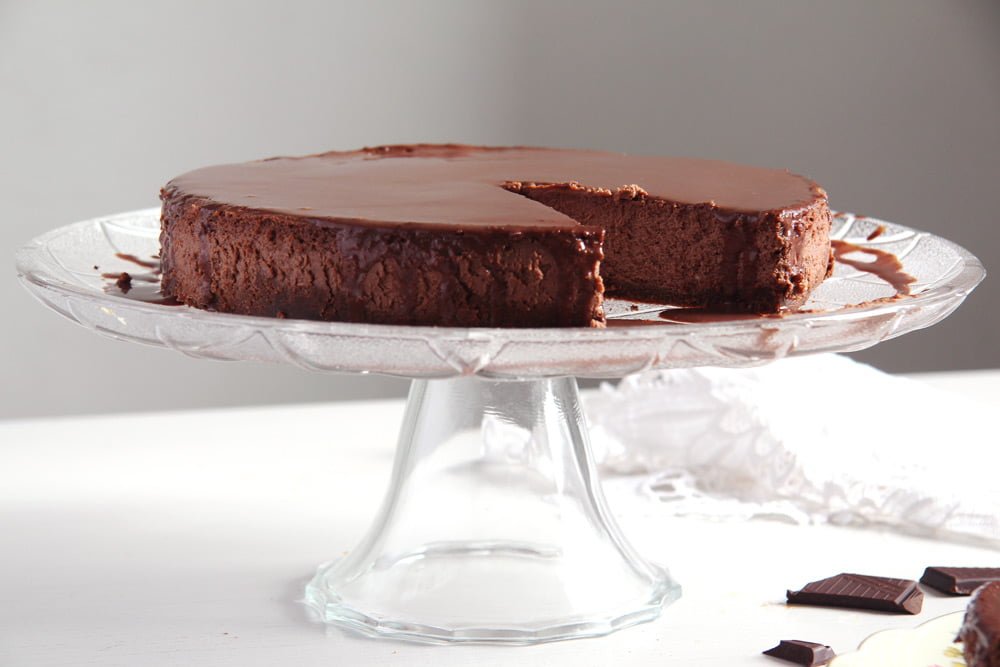 And because I think I can hardly do this cheesecake justice when describing it, I will just use Nigella's own words to describe it, two sentences actually, but such good sentences, there is no way in the world I could find better words: "If you'd ever told me that I'd write a recipe for chocolate cheesecake, I'd have denied it in horror. In theory, the cheesecake purist within me shudders at the idea of something so unorthodox, but for some reason I made one and I found that I shivered only with delight".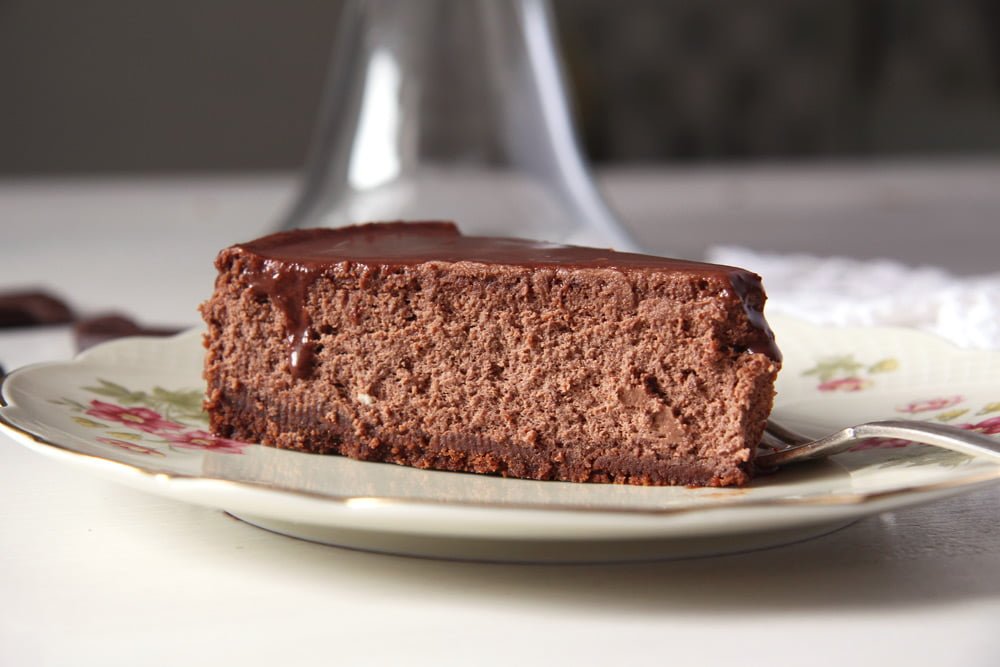 I shivered with delight as well and so did every person who ate this cake. Nobody has ever had a chocolate cheesecake before, so they were all looking rather skeptical. But of course, they all had to give it a try (or suffer my displeasure 🙂 ) and they were all awed. I could not recommend this cake strongly enough.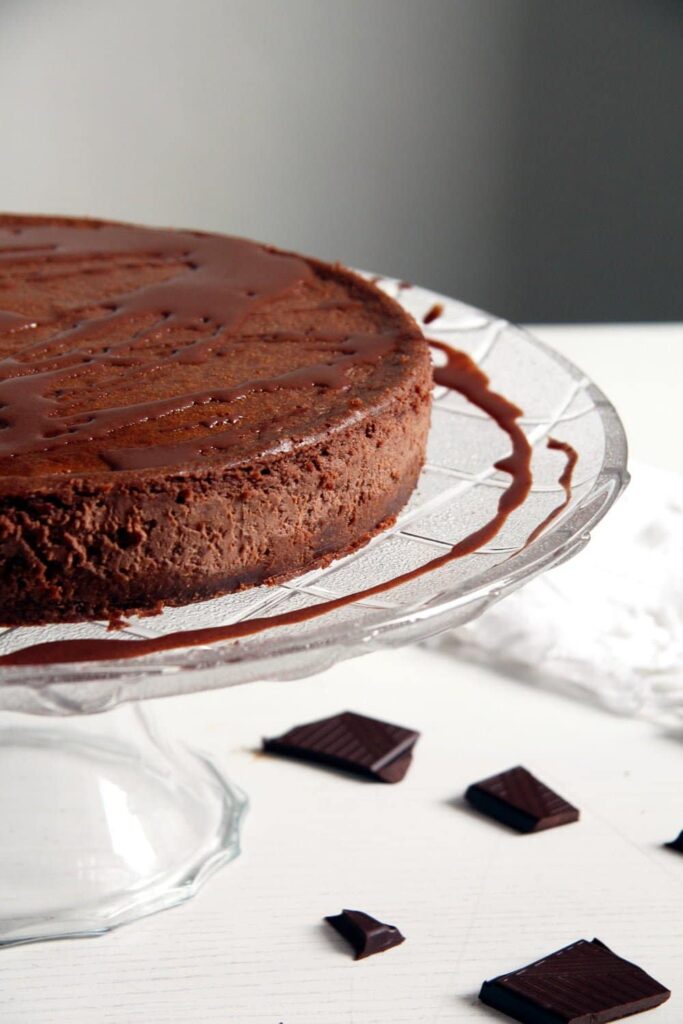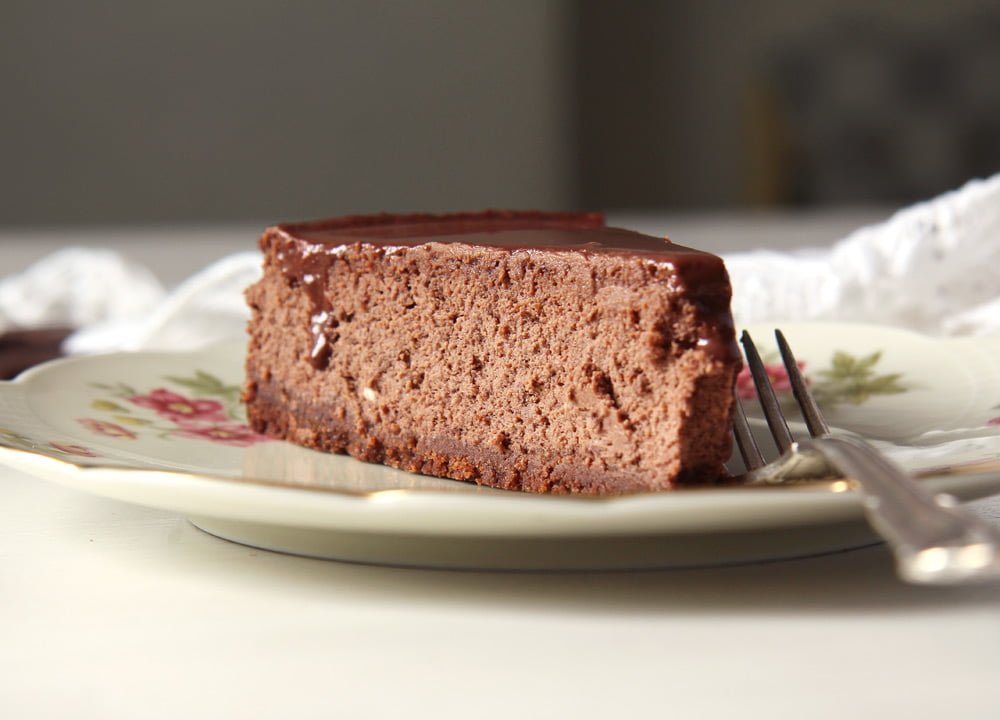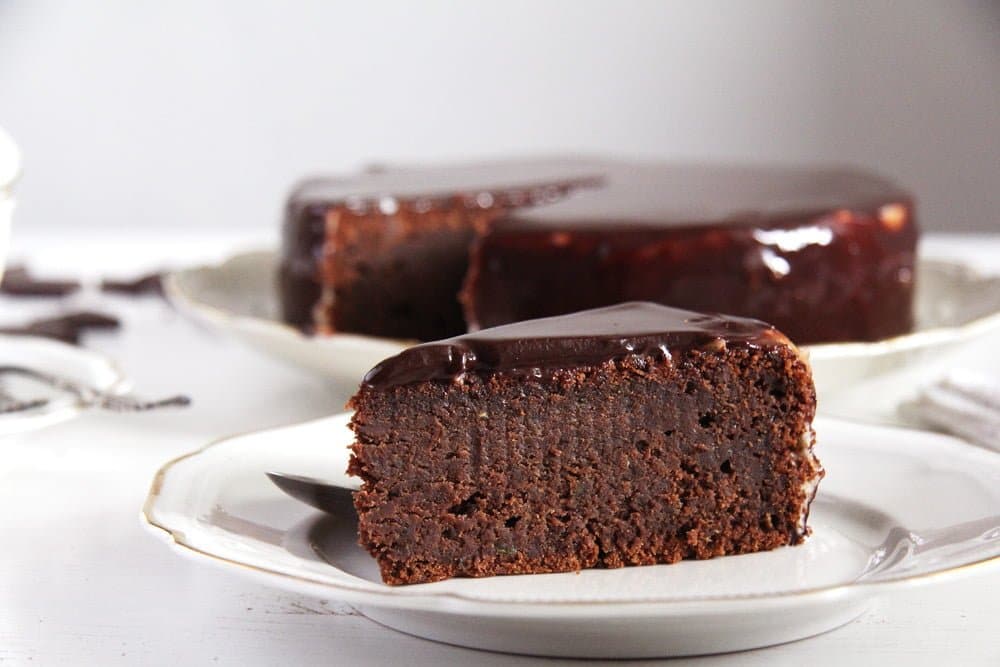 Mirror Glaze Chocolate Zucchini Cake
Chocolate Peanut Butter Pie