Käsekuchen – the German cheesecake: light, creamy and topped with pearled meringue.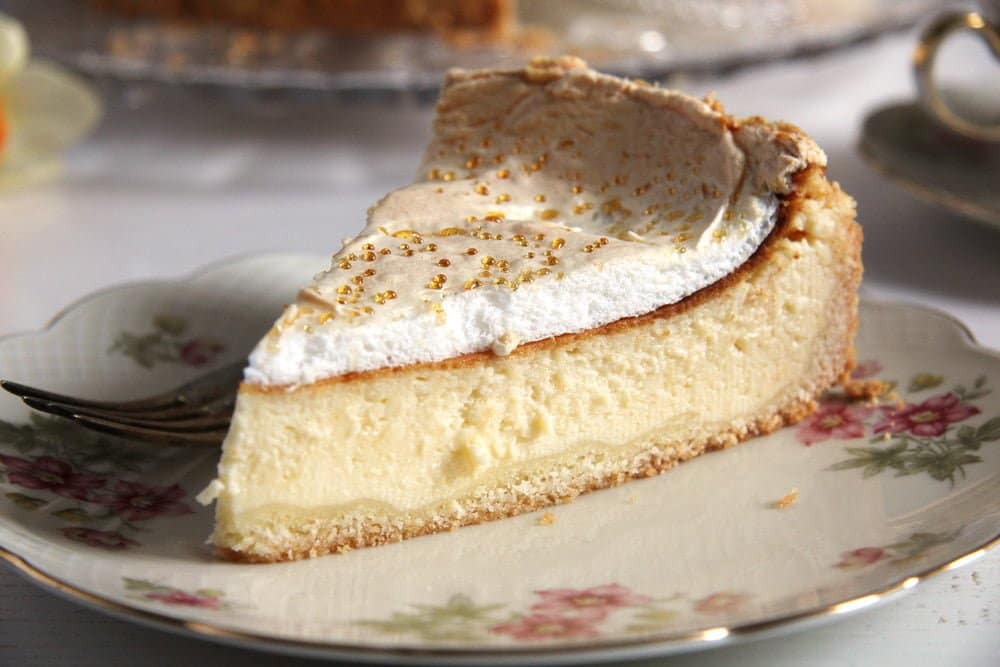 I think I might have mentioned it before but, anyway, I will say it again. I think Germany makes not only the best bread there is on this planet, but also, when it comes to cake baking, the German bakers are just hard to top. Who hasn't heard of the famous Schwarzwälder Kirschtorte (Black Forest Gateau) the Zwetschgenkuchen (Plum Cake), Streuselkuchen (Streusel Cake), the Marmorkuchen (Marble Cake) and so on.
The German cheesecake makes it also to the top of the list, everybody in Germany loves it, everybody knows it, everybody makes it (or buys it). You can have it in any bakery or café, it comes with different types of toppings from plain to fruit or, in this case,  with a meringue topping, which gives this cake the name of Tränchenkuchen (Tears cake). I usually make the cheesecake with canned mandarins on top, that's the way my son likes it best, but after seeing this version once, I knew I had to make it myself, it just looks so pretty with those sugar tears on top… 🙂 And Bruno loved it anyway, even without the mandarins.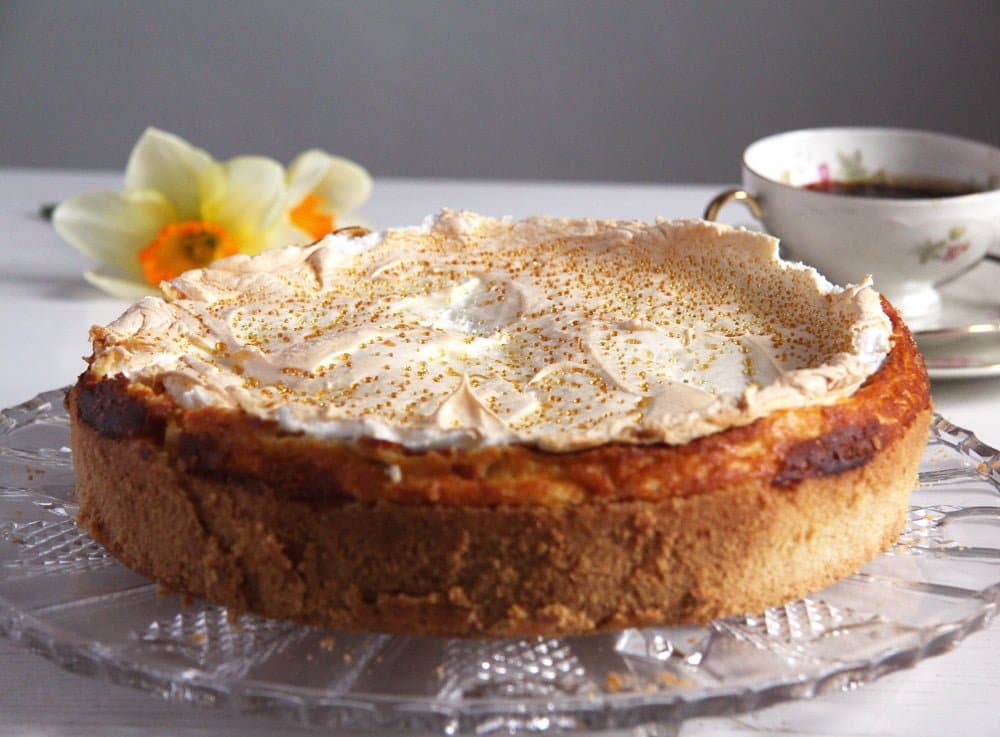 I find it difficult to decide which kind of cheesecake I like best, the German or the American kind. They are quite different in taste and texture, but both are absolutely delicious. The main difference between them would be the use of quark for the German one in comparison to the American cream cheese version. Also, typically, the German cheesecake has a short pastry case, while the American base is normally made with cookie crumbs. I enjoy the short pastry taste better, but I love the convenience of the cookie base and I like the fact that quark has less fat than cream cheese, but absolutely love the creaminess of a cream cheese cheesecake. So…. you can see, it is a tough decision… one that I cannot make.
That is why I keep making both kind of cheesecakes, depending on the occasion and on the people who are supposed to eat the cake. 🙂 My son usually wants his mandarin German version, my husband prefers a plain German one as well, most of my friends prefer a fruit topped cream cheese one. The conclusion is that I make lots of cheesecakes, German, American, Romanian or a mixture of them all. So stay tuned, there are several delicious ones still coming during the next two weeks.
I always use the metric system for weighing the ingredients: it is precise, clean and quick, buying a scale is really worth it!!! Mine cost less than 10 Euro and I have it for at least 8 years. I also listed the cup measurements because I know that many people only use that, however I cannot guarantee the best results if you insist on measuring in cups… I know from experience that a cup of flour is not always a cup of flour, if you know what I mean. And measuring butter in a cup is close to madness. Not to mention the mess caused by cup measuring… 🙁
Source: Chefkoch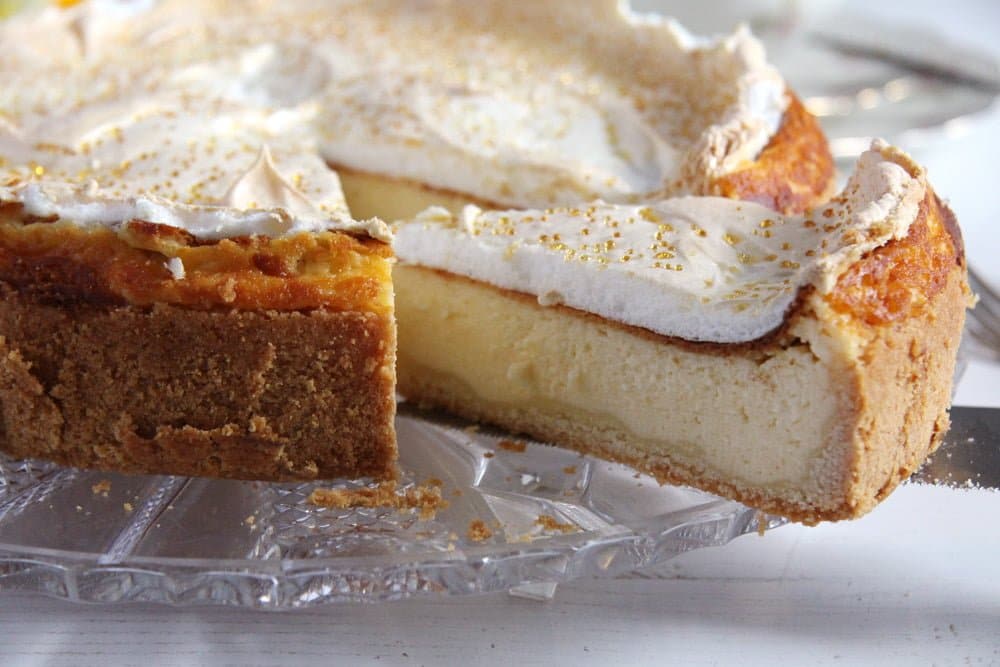 Others you might like: