Incredibly delicious sweet and sticky chicken legs glazed with mango chutney and roasted with potatoes and green onions.
Chicken legs are something that you will find very often on our meal plan. If I ask my kids what they want to eat, it is very likely that they will say "chicken legs". So I have to be creative when making them, because if I was only to eat them cooked in one way, I would get bored very easily. I don't think the kids would mind that so much, as long as there are chicken legs and some potatoes on their plate, they don't really care about the rest. But I do!
I wanted to find a way to include green onions in this recipe, I liked the roasted green onions from the previous post so much, and I wanted to see how they will be when cooked together with other ingredients. I have to say that I was extremely pleased with the result. Tender, sweet chicken legs surrounded by rather crispy potatoes and topped with those wonderfully aromatic roasted green onions.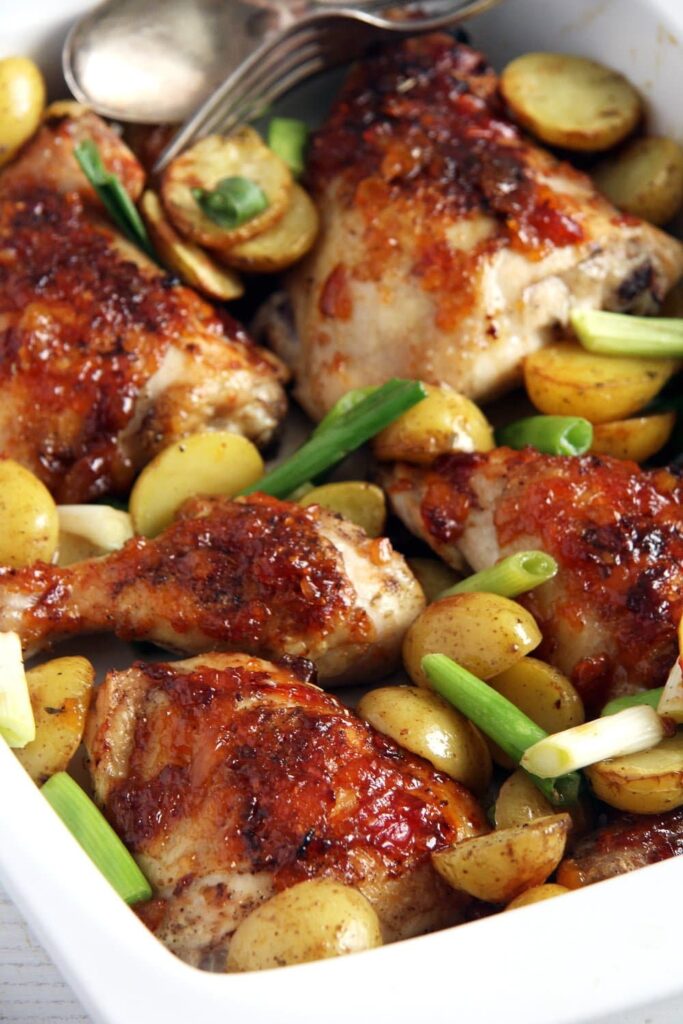 But before I give you the recipe, I wanted to clarify the difference between green onions, spring onions and scallions. I am not a native English speaker, so I have to say that I was rather confused by the terms at the beginning. I used to use them interchangeably, but now, after doing a little bit of research I found that there is a difference between some of these terms.
Apparently green onions and scallions are the same thing, the long and slender onions, which are harvested when very young, before having the chance of forming the bulb. They are less intensive in taste than the spring onions, so the best way to eat them is raw or very slightly cooked.
The spring onions are harvested later, so they have a rather plump bulb at the base. They are normally planted in autumn and harvested in spring, that is why they are called spring onions.
Another reason people might confuse these different sorts of onions is the fact that the green onions/scallions are actually called spring onions in the UK and Canada. So the best way of telling them apart is the bulb: thick bulb – spring onions, no bulb – green onions/ scallions.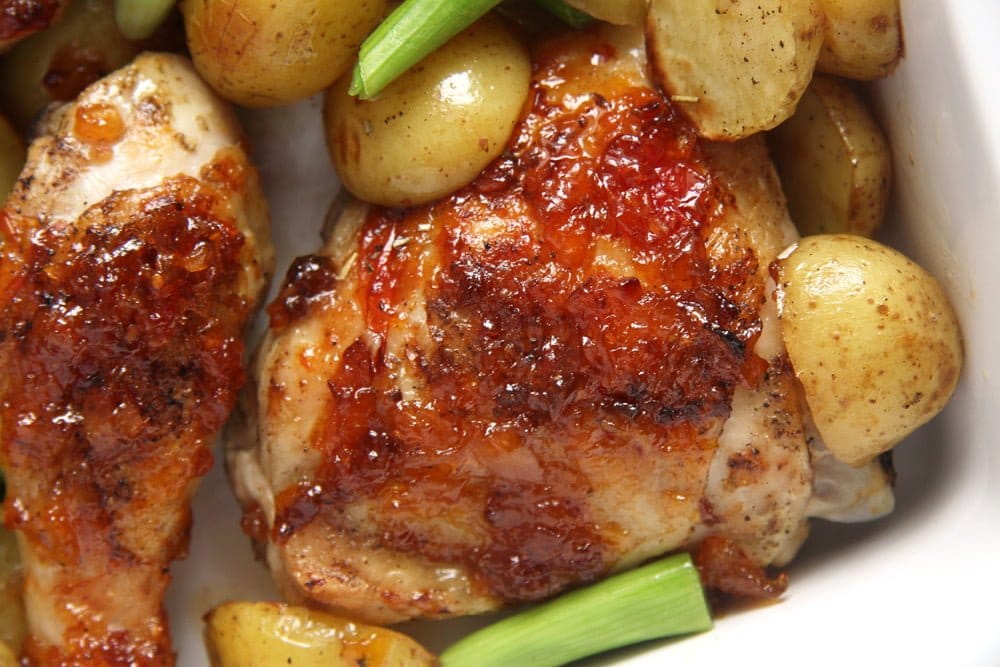 I use them mostly interchangeably, I buy, cook and eat what I find. Still if you don't like a too strong onion taste, than use green onions/ scallions when you plan to leave the onions raw, the spring onions have a stronger taste. I used green onions in this recipe, but you can definitely replace them with spring onions. Same goes for the Roasted Green Onions on Creamy Polenta.
I used homemade mango chutney for this recipe, because mango chutney is not really easily available around here and when it is, it is not very good, so I stopped buying it. You can absolutely use your favorite brand of mango chutney, or experiment with other chutneys as well. My chutney was rather chunky, so I blended it for just one moment, it still has bits in it, but not as coarse as before. And just another word: this dish cannot be easier to make, clean and put everything on one tray and you're done.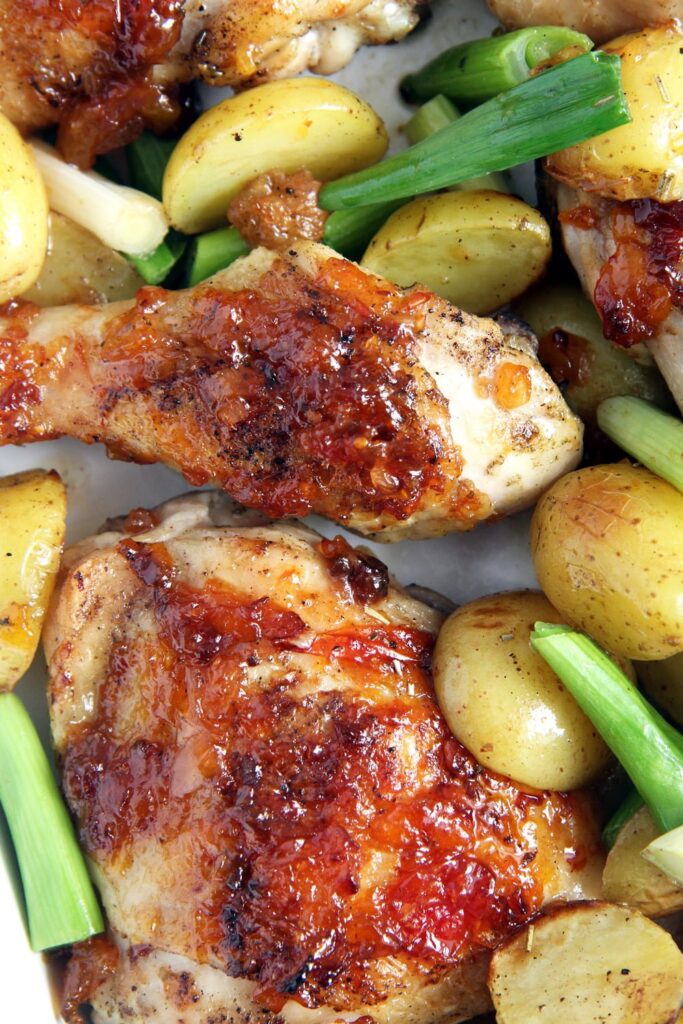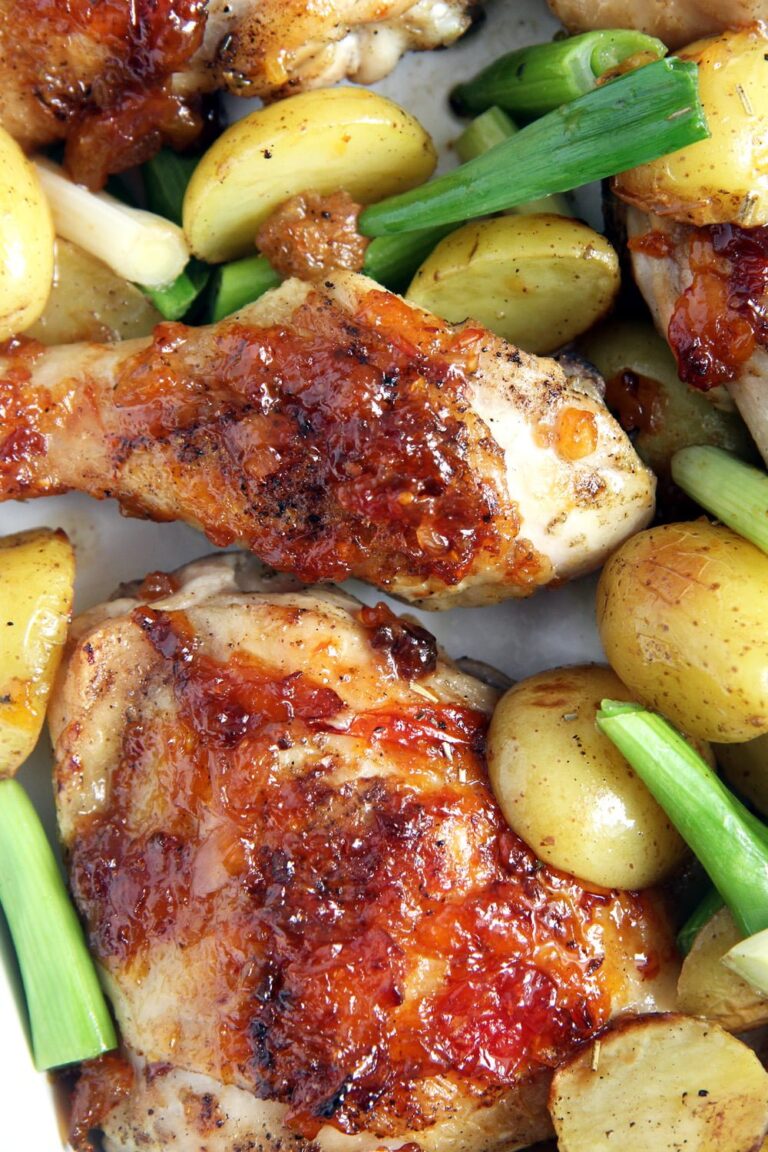 You may also like: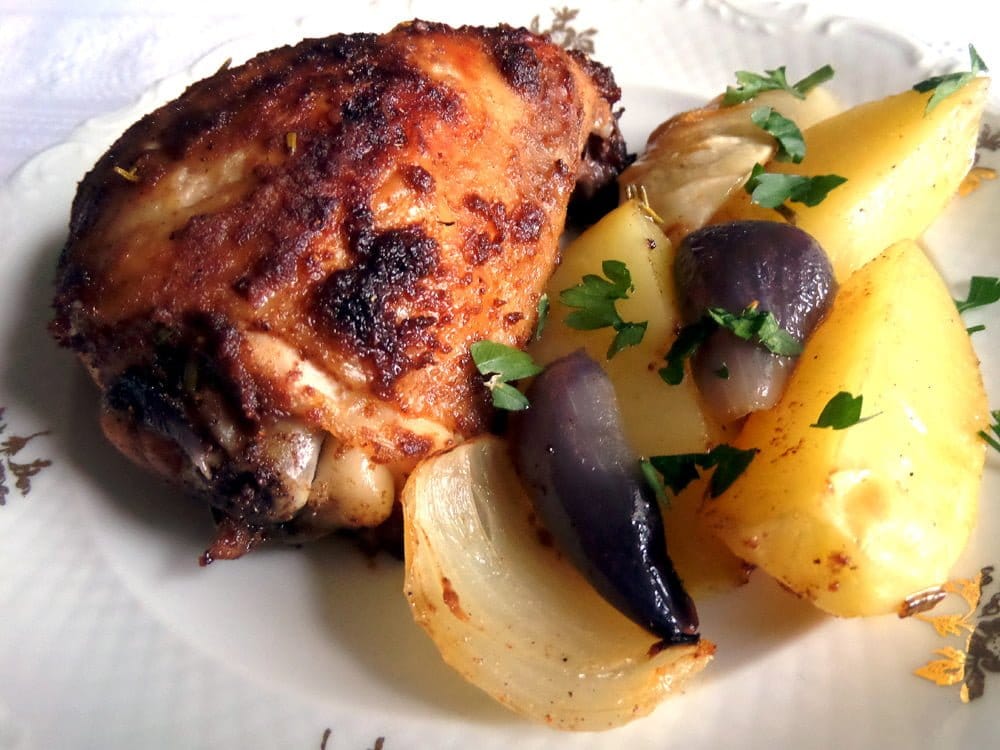 Baked Chicken Thighs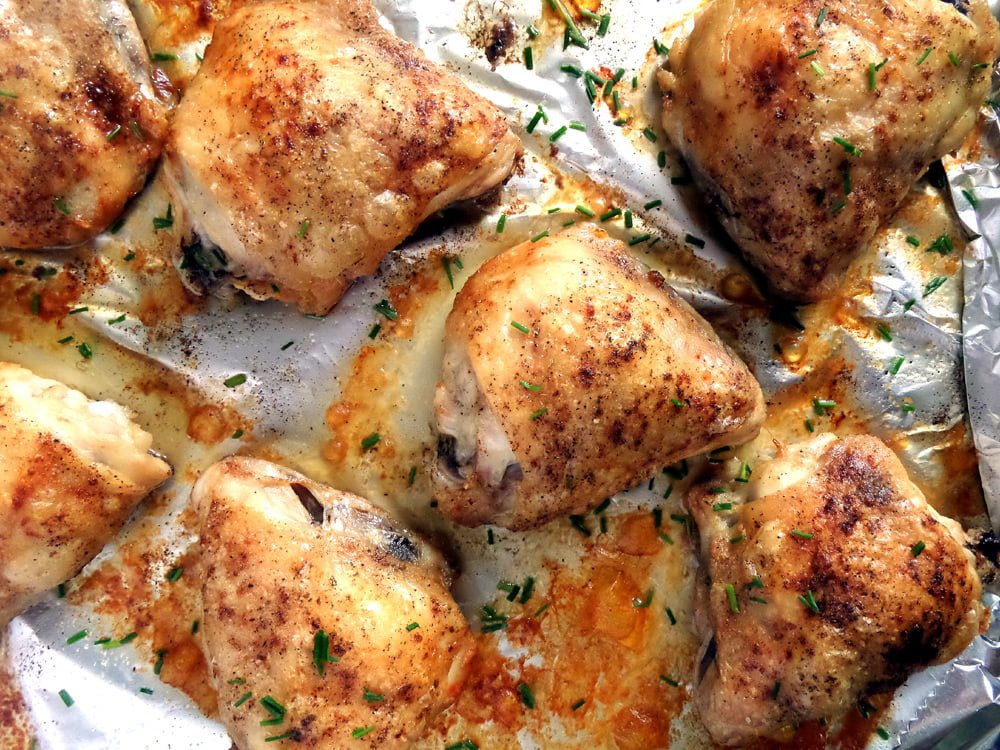 Baked Chicken Thighs, Basic Recipe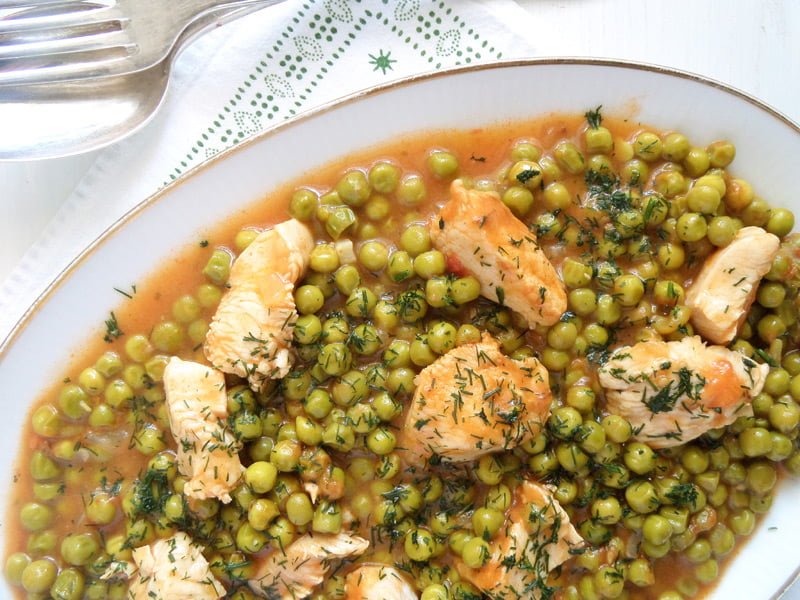 Romanian Pea and Chicken Stew