Immensely flavorsome roasted green onions on a bed of creamy polenta with Turkish goat's cheese and a drizzle of cream on top! This is my first recipe from this new Green Onions/Scallions series and it is also my absolute favorite from all the coming ones. I loved them all, but this one, like the Fish Stock in the Stocks and Broths Series and the Orange Tiramisu in the Orange Series, is my absolute number 1 and a real taste revelation.
I absolutely love scallions or green onions, I have been eating them all my life and my favorite way of eating them is actually raw, dipped in a little bit of salt before each bite, with a slice of bread smeared with cheese (the Romanian Burduf cheese is the best choice in this case and one of the things I miss most since leaving Romania) and some tomatoes. I've never thought about roasting them before but sometime this winter I stumbled upon a few recipes on Pinterest all starring roasted green onions. I was intrigued and decided to try something similar right away. It was amazing!!!! I actually roasted enough onions to feed me and my husband, but I ended up eating them all by myself for lunch and had to cook something else for him in the evening (or he just had some bread and cheese, I don't remember… 🙂 ).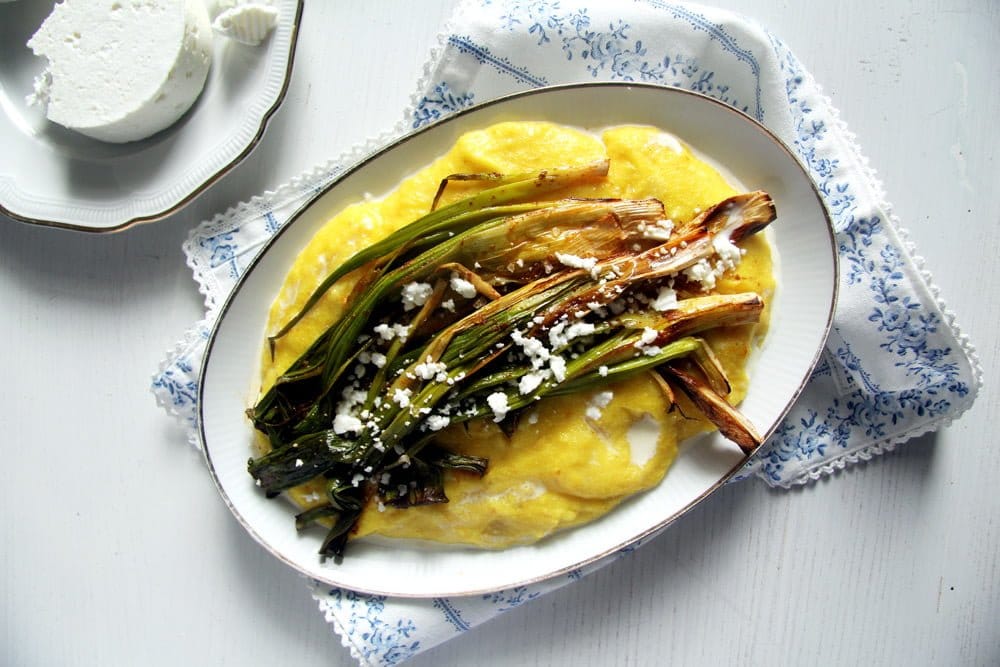 Since then I've made them a few times again, not only as a main dish with polenta but also as a side dish for chicken. They are just so good!!!
The inspiration is this Red Curry Roasted Spring Onions with Creamy Coconut Polenta from With Food + Love, but I changed the recipe quite a lot, I kept the method but changed the flavors to give the recipe more of a Romanian touch. I mean for me green onions and polenta are both something screaming HOME and when imagining the taste of the dish I just couldn't bear the thought of it not being Romanian. Although I am convinced I would love the curry – coconut version as well.
When making polenta I normally only use water and less than in this case. I chose to use some milk and more liquid because I wanted a creamier polenta. You can, of course, make the polenta according to your taste and please read the packet's instructions, the liquid you need and the time of cooking can vary. If you use only use water and leave out the cheese, this dish will be vegan. If you cannot find the Turkish cheese, you can replace it with feta cheese or another salty kind of cheese (the Romanian burduf would be perfect… but where to find it here?)
You may also like: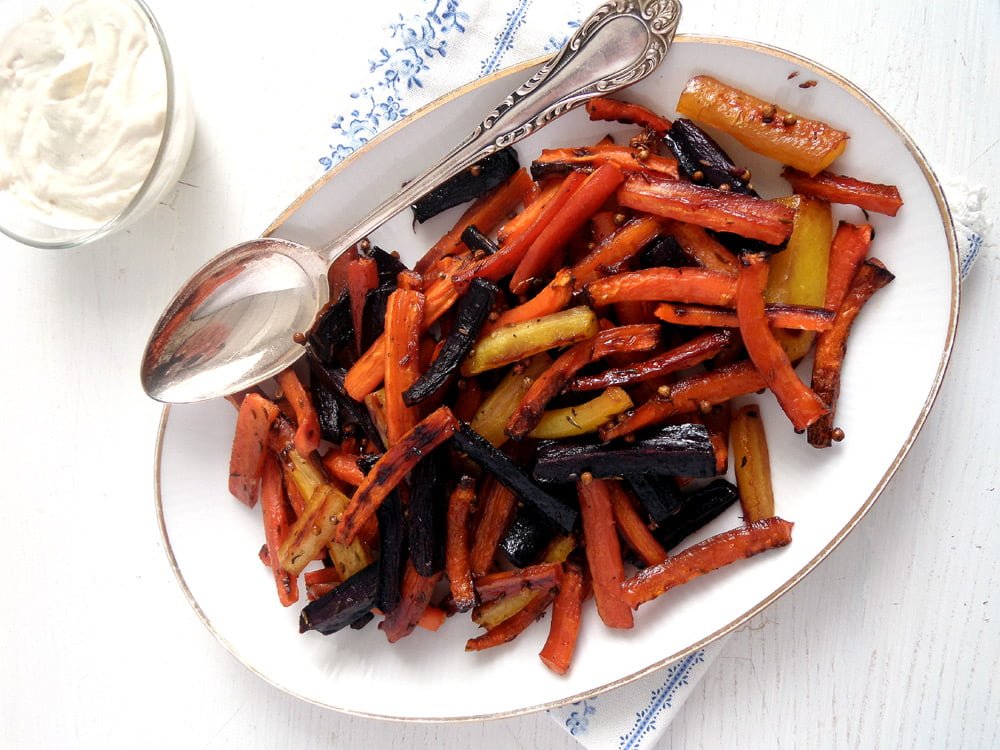 Honey-Glazed Carrots with Tahini Dip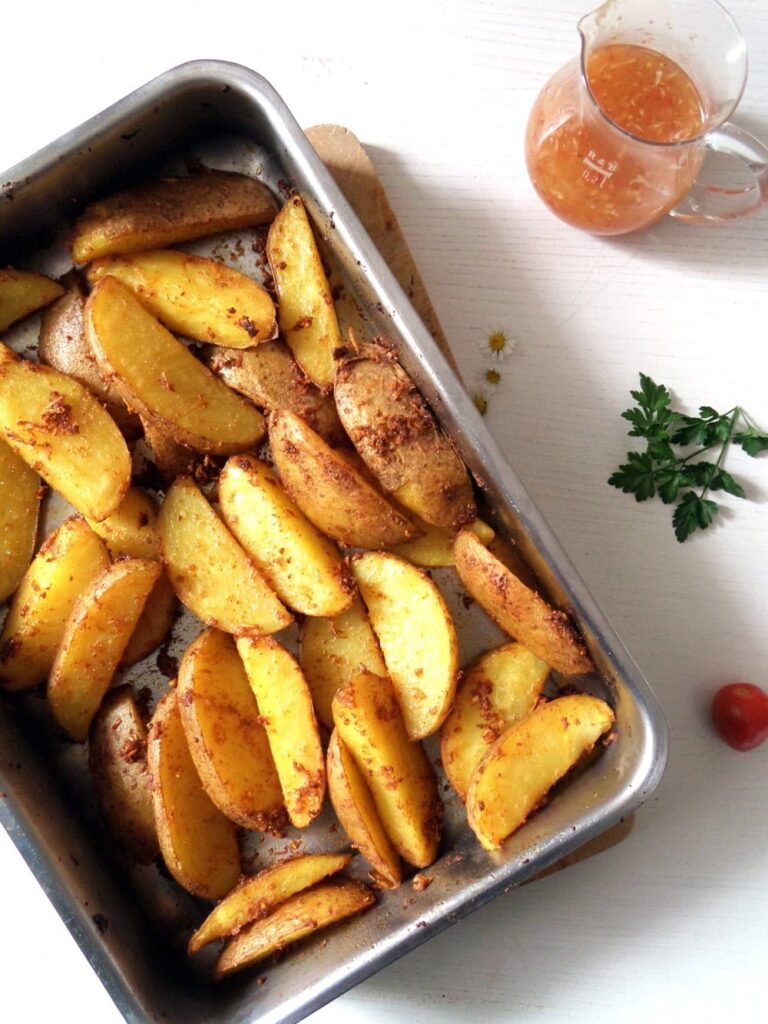 Potato Wedges with Sweet Chili Dip