Who doesn't love spaghetti? I really cannot think of anyone who would say no to a nice bowl of comforting spaghetti with a creamy yet skinny sauce full of veggies like green onions, bell peppers and tomatoes.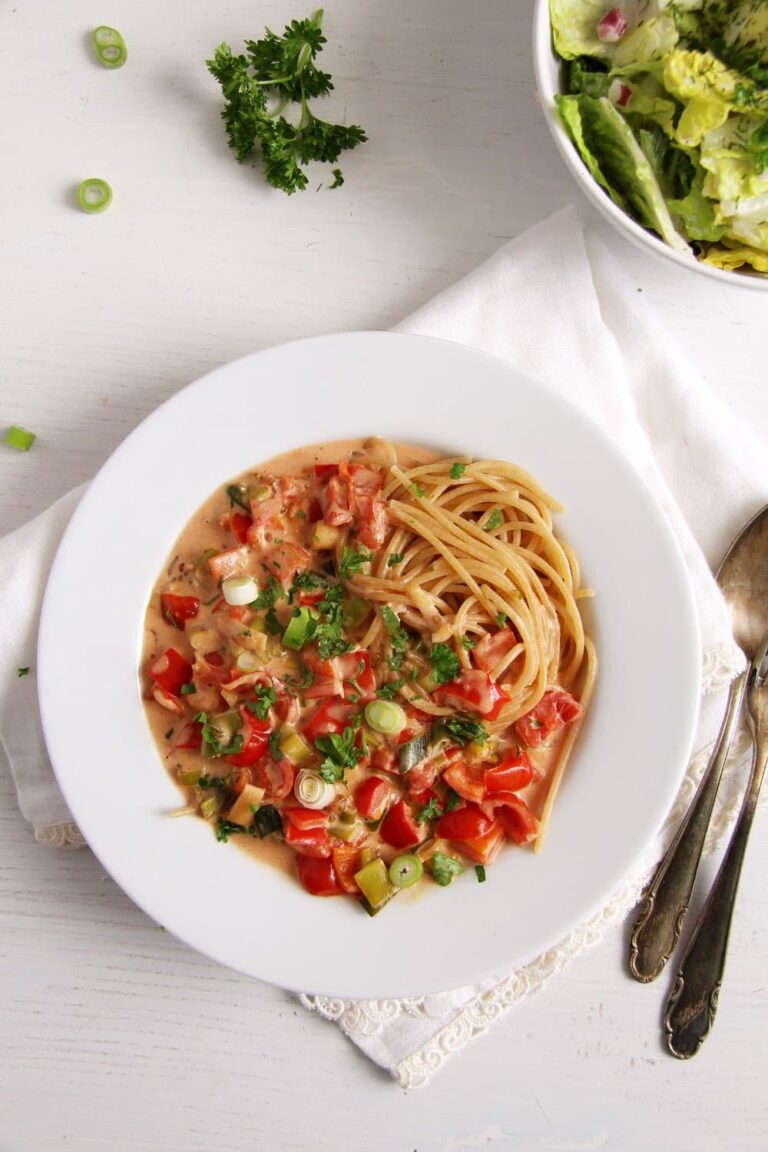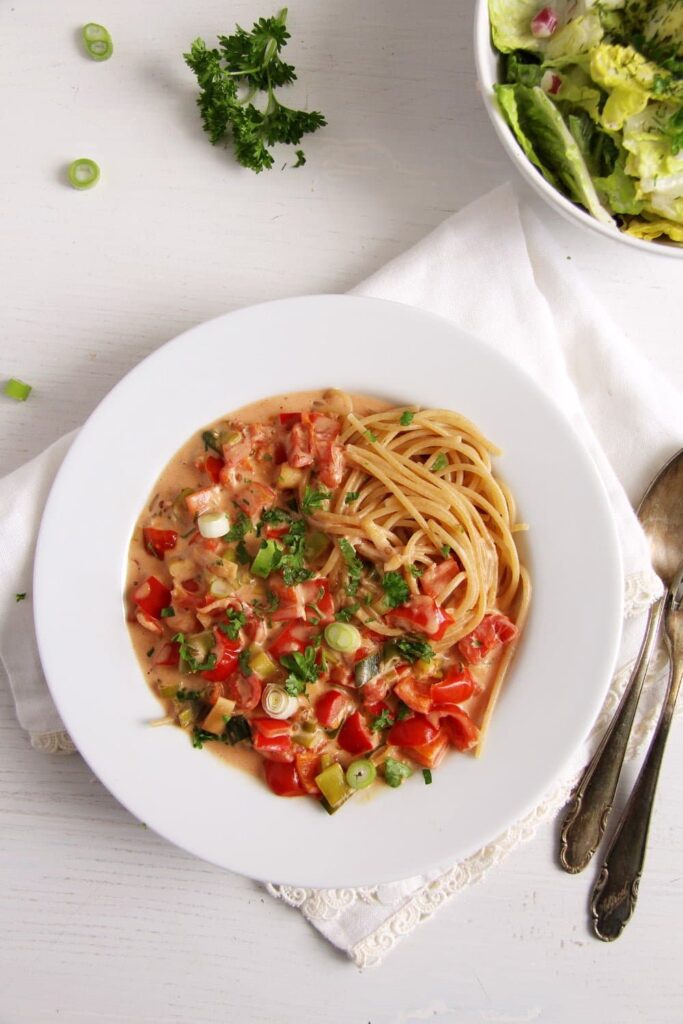 We had this only last week, but now that I see the pictures again, I am actually thinking of cooking it again today. It is certainly made with ingredients I always have in the fridge, it's really a no-fuss thing and it tastes so good, you cannot stop eating. And your children will eat all the vegetables inside without one word of protest. At least mine did!
And the sauce is so light and healthy that even moms will be able to enjoy this without worrying too much about the calories. OK, you have the pasta, but it is whole wheat and the sauce, though creamy, it is only made with low-fat milk (1,5% fat) and low-fat cream cheese. Otherwise, only veggies, veggies, veggies. And that wonderful garlic.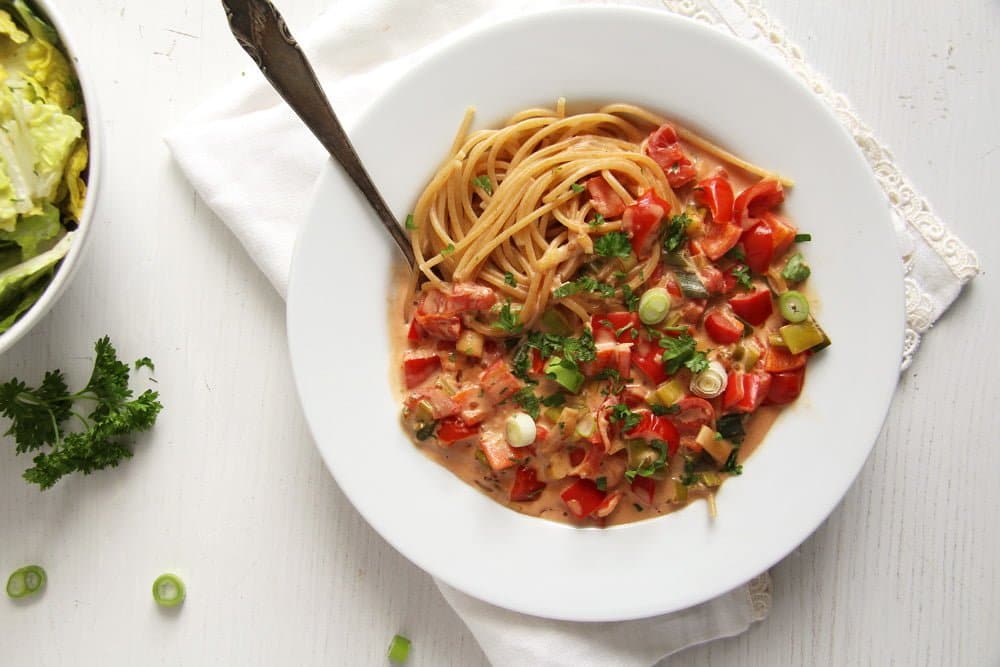 Prep time:
Cook time:
Total time: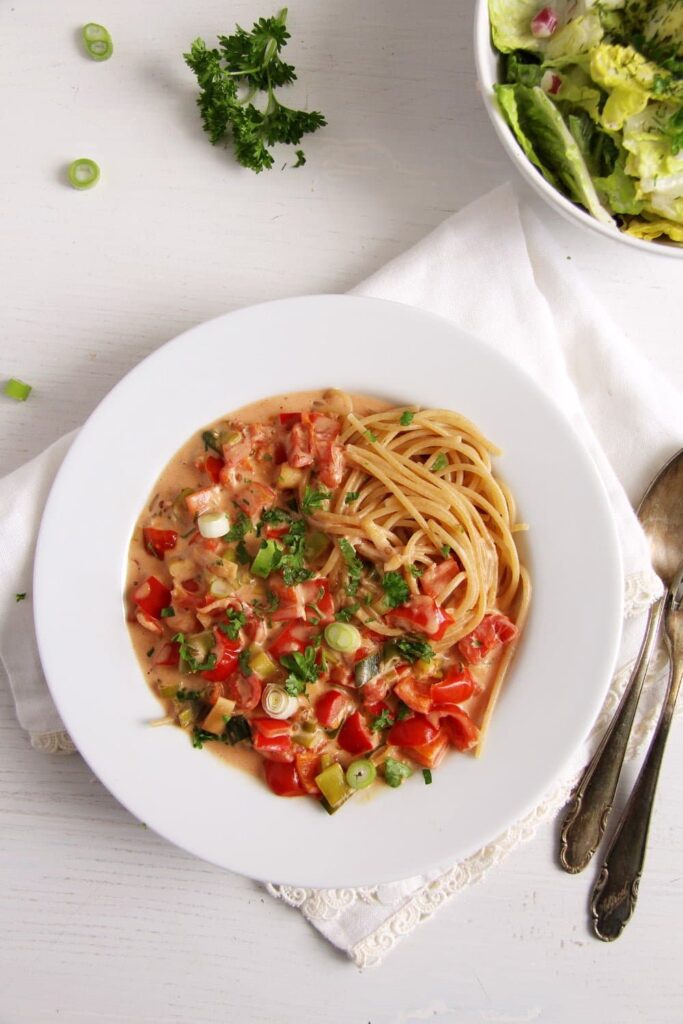 Ingredients
400 g/ 14 oz spaghetti
2 red bell peppers
1 bunch green onions
1 tablespoon olive oil
1 teaspoon dry Italian herbs
1 teaspoon sugar
250 ml/ 1 cup low-fat milk 1,5 % fat
4 tablespoons low-fat cream cheese
250 ml/ 1 cup vegetable broth
3 tablespoons tomato paste
2 medium tomatoes
4 large garlic cloves
salt and pepper
some chili powder, optional
Instructions
Chop the bell peppers into small cubes and cut the green onions into thin rings.
Heat the oil in a large cast iron pan and cook the peppers and the green onions for a few minutes until a bit softer. Add the herbs and the sugar and let caramelize slightly. Add some salt and pepper.
Bring a large pan of water to a boil and cook the spaghetti according to the package's instructions.
Remove the seeds of the tomatoes and chop the tomatoes into small cubes. Finely chop or grate the garlic cloves.
Mix the milk, cream cheese, vegetable broth and tomato paste in a bowl and whisk carefully until smooth. Add the mixture to the vegetables in the pan together with the chopped tomatoes and garlic. Add salt and pepper to taste and chili powder if you wish to have a hotter dish.
Let cook gently until the vegetables are soft and the sauce thickens.
Serve over spaghetti with some green salad on the side.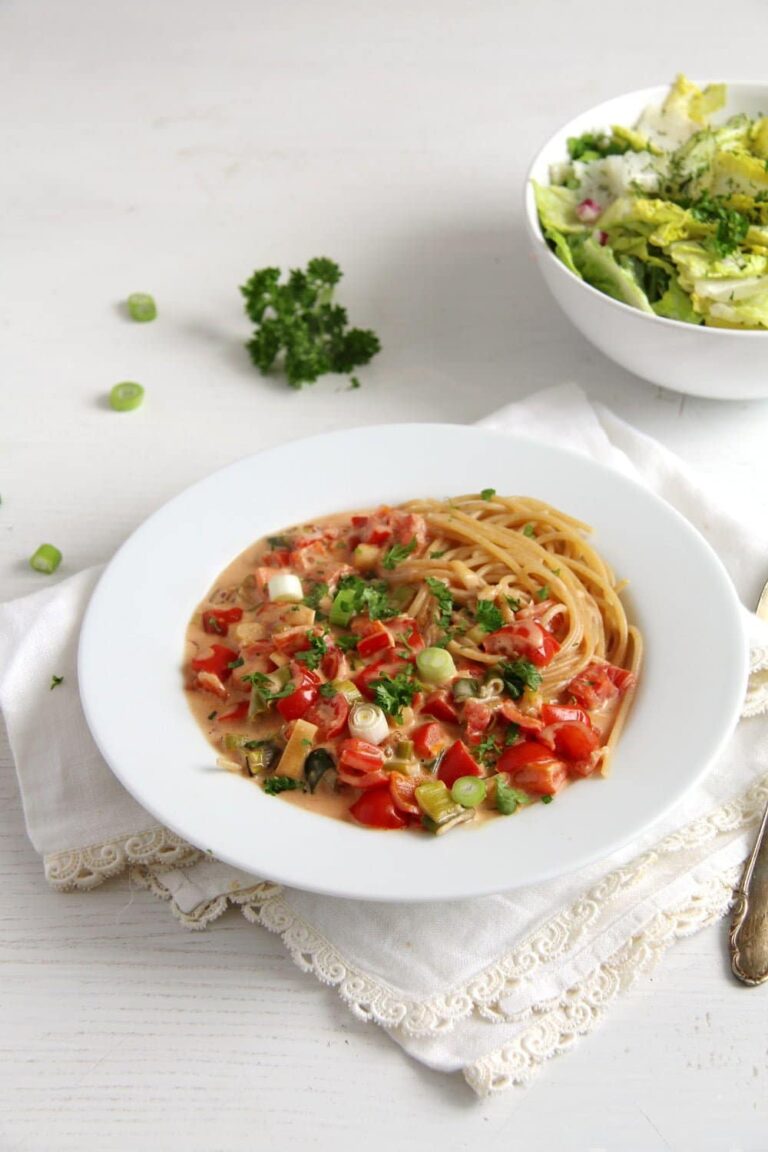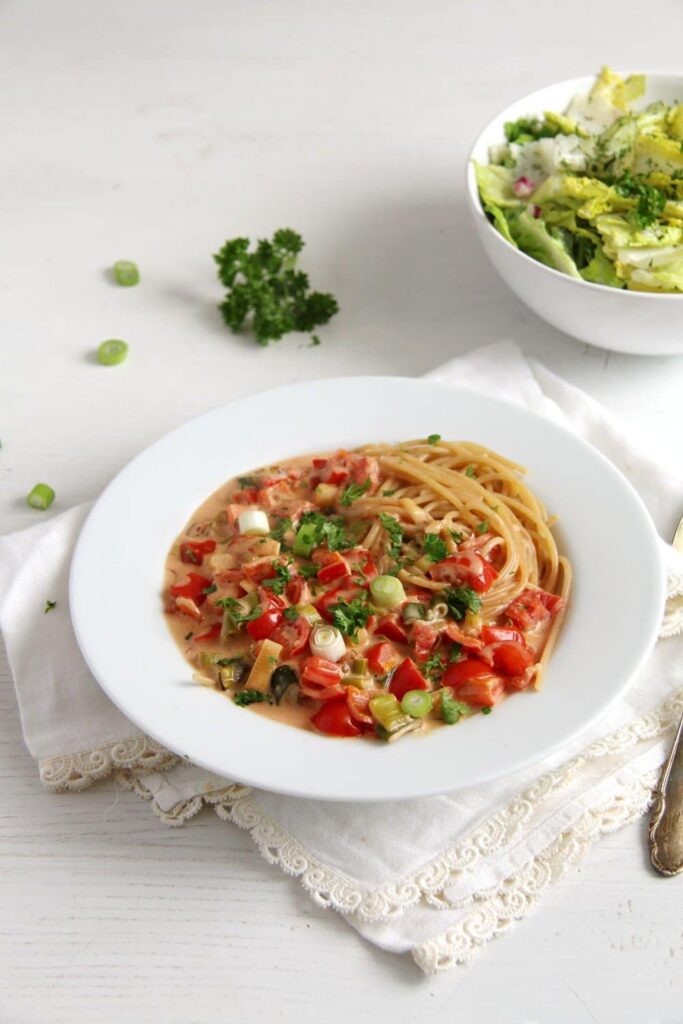 You may also like: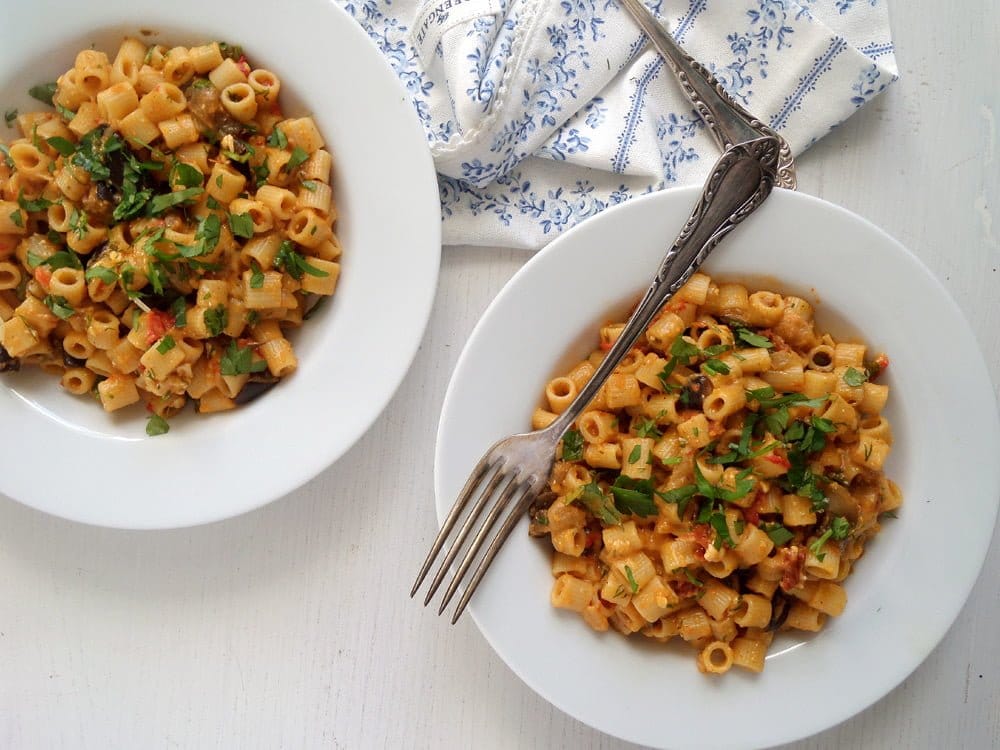 Pasta with Eggplant Tomato Sauce
Spaghetti with Vegetables
Spaghetti with Aubergines