Flaky, crumbly crust, green onions, dill and lots of cheese. A wonderful, tasty quiche, perfect for a picnic or brunch or another casual gathering with friends.
Quiche is something that I never make just for us, I always make it when other people are coming over for an evening when we just want to have a beer or a cup of wine, without making a big deal about what we eat. A quiche is quick to make, yet it makes an impression most of the times (many people think is so difficult to make – which it isn't), is versatile, so you can use stuff you just happen to have in the fridge or pantry and you don't really have to sit at the table to eat it. That makes it a perfect choice for easy evenings when you want to serve something delicious without spending too much time in the kitchen.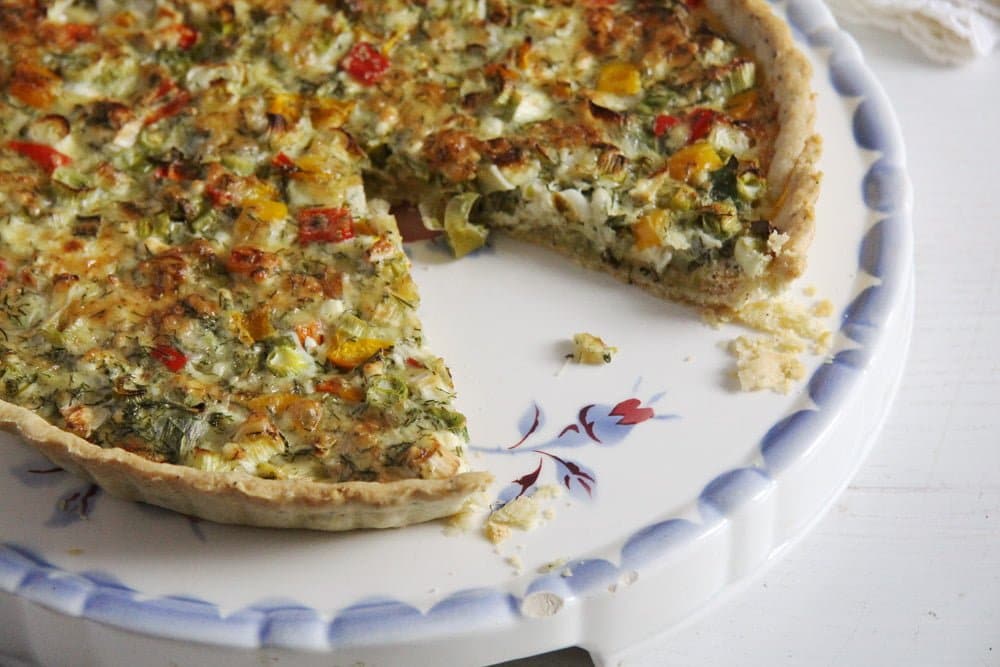 Otherwise I hope you are having a good weekend, better than the one I have. Somehow my whole week has been a bit overwhelming and things only got worse at the weekend instead of slowing down a bit. So I am actually looking forward to Monday. I've been running around like mad all day, looking forward to the late afternoon, when I thought I could sit down in peace and write my post. Well, I am sitting down and writing this now, but I am far away from doing it in peace. I have a house full of children, running around, shouting, playing, fighting and incessantly asking me for water or sweets or where some toys are or whatever and I keep wondering, like so many times before, why on Earth do they all come here all the time? I really don't mind it (most of the times) but right now, I wish my kids would play at somebody's else house for a change and let me do my stuff in complete silence and tranquility. Yes, silence, that's what I would love most right now!!!!!!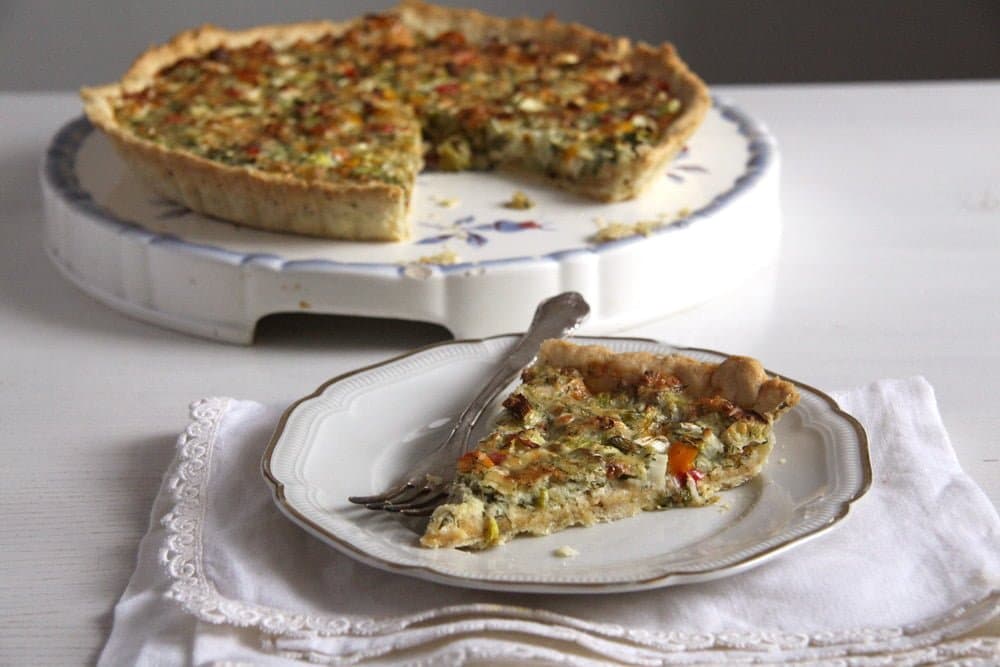 So, five minutes later: my son and his school friend just had a fight over some arrows (soft ones, plastic, not the real stuff), she's bigger than he is, so he couldn't reach the arrow, so he hit her with a cushion several times until he managed to hit her on the mouth with the button of the cushion. She started to cry, I had to comfort her and have a few words with my son. Half a minute later she wanted water again. Another half a minute later my daughter came to tell how the chewing gum she had in her mouth somehow "dissolved", so she had to throw it away after its being dissolved!!!! My son just asks me what 18 + 27 make and the fourth child is "playing" the piano and by playing I mean he's just furiously hitting the piano keys. Can somebody rescue me? Please!!!!!!!!!!!!!!!! Oh, and they just had a screaming contest!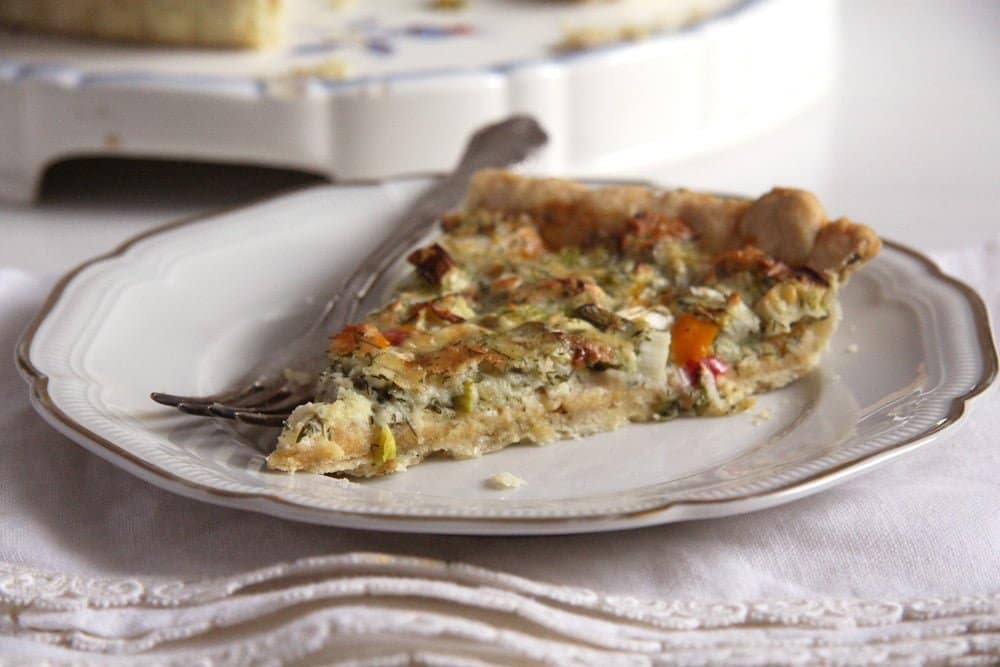 Rating 5.0 from 1 reviews
Prep time:
Cook time:
Total time: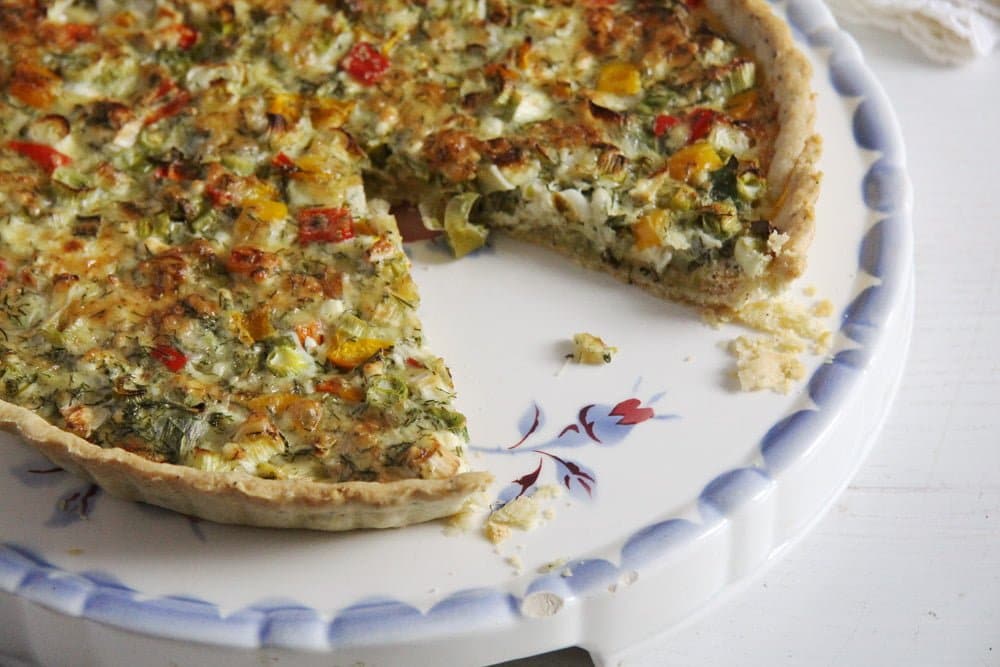 Ingredients
200 g/ 7 oz/ 1⅔ cups all-purpose flour
½ teaspoon salt
90 g/ 3.2 oz/ about ⅓ cup butter
1 teaspoons dried Provence herbs
60 ml/ ¼ cup cold water
2 tablespoons dried breadcrumbs
2 bunches green onions
3 mini bell peppers of different colors or 1 normal sized bell pepper
2 eggs
100 g/ 3.5 oz feta cheese
100 g/ 3.5 oz Gouda
1 small bunch dill
Instructions
Place the flour, salt, cold butter and herbs in the food processor. Process until the mixture resembles breadcrumbs, then add the cold water and process for just a few seconds until the dough starts to come together. Turn everything onto the working surface and knead very briefly to form a ball. Wrap it in plastic foil and refrigerate it for about an hour.
In the meantime, grate the cheese and chop the green onions, peppers and the dill. Place everything into a bowl, add the beaten eggs, some salt and pepper and mix well.
Preheat the oven to 190 degrees Celsius/ 370 degrees Fahrenheit.
Take the dough out of the fridge, flatten it well and press it in the pie dish. You could also roll it, but I find pressing it works just as well in this case. Prick it with a fork all over and bake it for about 10 to 12 minutes until slightly golden. If it inflates a bit here and there doesn't really matter, you'll throw the rest of the stuff on top anyway. You could always bake it blind first and have everything neat and pretty, but I was too lazy to look for the beans and I thought just pricking it with the fork was quite sufficient anyway.
Take out of the oven and sprinkle the dried breadcrumbs evenly on top. This will prevent the dough from becoming soggy. Pour the egg-cheese-vegetable mixture in the form and continue baking for 30 to 35 minutes until the quiche is golden.
Take out of the oven, let cool slightly and serve with a green salad on the side.
You may also like: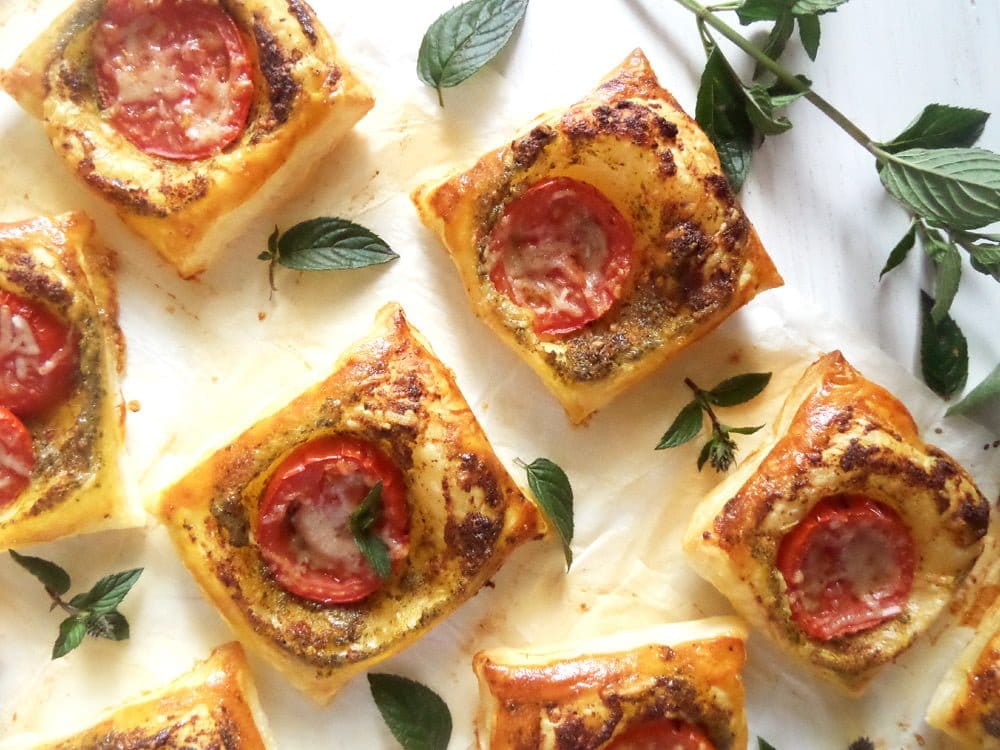 Puff Pastry and Mint Pesto Nibbles