We love chicken in our family, the children particularly love chicken legs, that is why I am always looking for new ways to cook, or better said bake, chicken legs.
I am not very fond of cooking something repeatedly (well, there are exceptions of course, mostly things I grew up with and things that my children love best), I think it is quite boring to eat the same 20 dishes over and over again, like my grandmother used to do. She really was a good cook, she always cooked fresh and using the best ingredients she could afford, but she was afraid of food, I used to think. She would never ever, under no circumstance, try anything new, when we visited somebody together she never ever ate anything she didn't know and when she did eat anything known but cooked by somebody else, she never liked it.
When I started cooking myself and visited her and cooked for her, she absolutely refused to taste my chili con carne. Imagine my disappointment. She was quite strange in this regard, she would for example never eat white things like butter, milk, white cheese or egg white (she would only eat eggs if they were scrambled so she couldn't see the white).
Well, I don't have this problem. I could eat most anything, I am absolutely delighted when trying things that are really unusual, I am only sorry that my figure and life span won't allow me to cook and eat everything I would like to.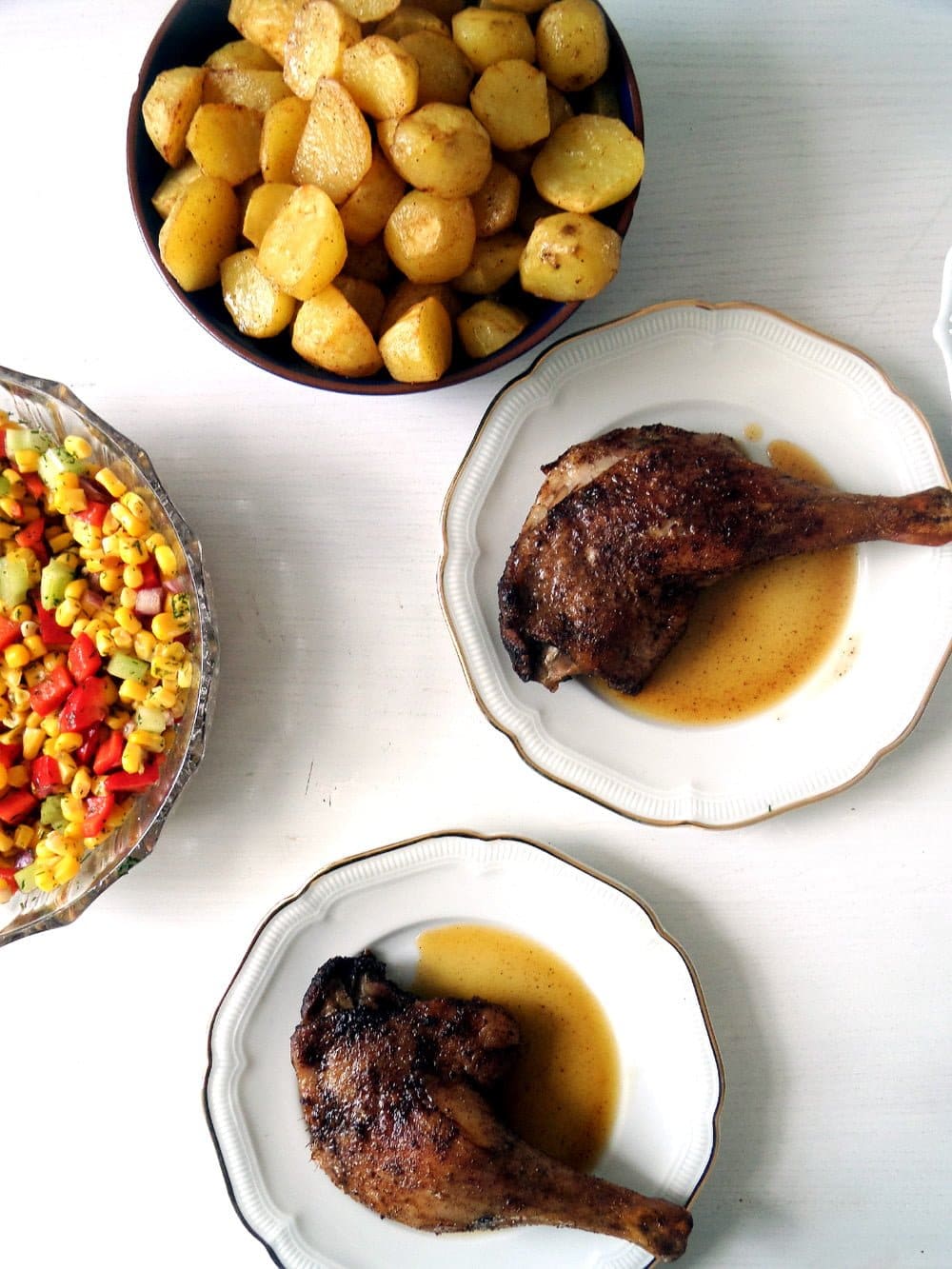 These chicken legs are not very unusual, just as much as I can afford unusual and still have my children eat dinner, but they are really really good. You would love them, everybody (except my grandma) would love them. They came out moist on the inside and crisp on the outside, the sauce was delicious and the roasted potatoes were great on the side.
The inspiration was a recipe from Gordon Ramsay's book "Secrets". He cooked duck legs this way but I preferred chicken.