Another quite healthy dish, perfect for a January lunch or dinner, very easy and quick to make: broccoli florets and tofu cubes in a sweet and sour sauce, a very tasty vegan dish, which you can make as hot as you want by adding more chilies or chili flakes.
I have a soft spot for dishes made with pantry/freezer ingredients. I like shopping for food but it is often the case that although I only need a few fresh ingredients or one or two missing things, I end up spending way too much on things I don't immediately need and which usually find their way directly to the pantry/cellar/freezer. All of these places are overcrowded most of the time, so I am always happy to find recipes which allow me to use several of these stacked goods in one go.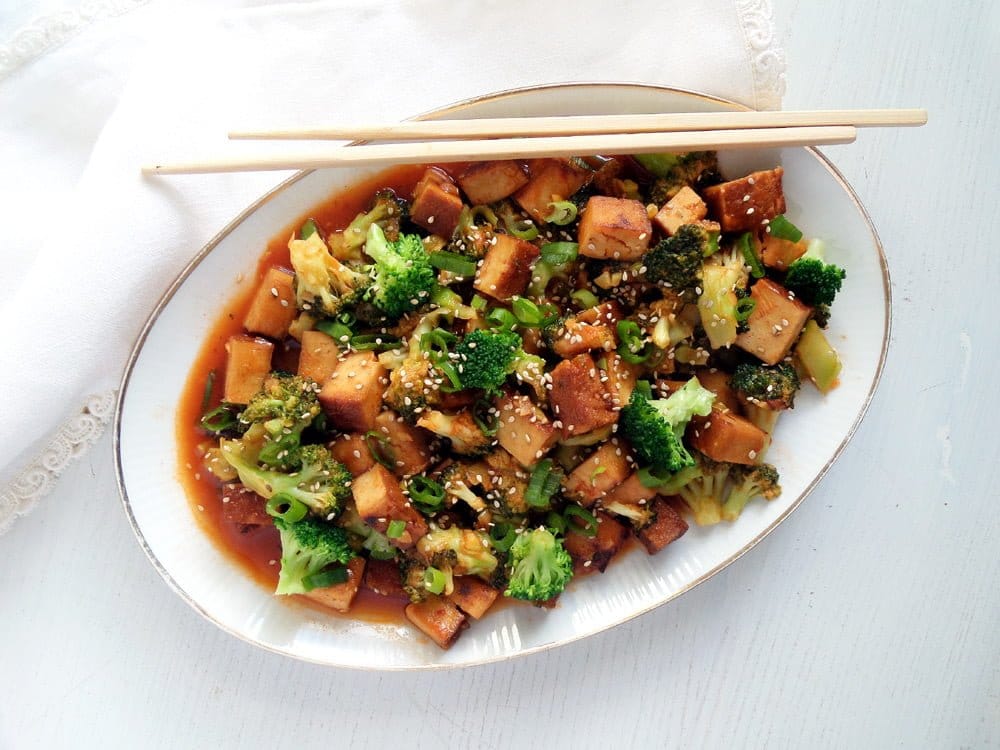 This recipe was the result of a search after tofu, I had a package which needed to be used in the next couple of days. I found it here – General Tso's Tofu – Appetite for China – and was glad to, I had everything I needed at home and the meal was absolutely delicious. The list of ingredients might seem long, but they are mostly things that people who enjoy cooking Chinese food from time to time already have at home. In case you have to buy something new, be reassured, all of these things have quite a long shelf life, so you will be able to use them up before they go bad.