Here is another rhubarb recipe, perfect for the season and this time is not something sweet. I admit, the most common way for us to eat rhubarb is in a sweet way, but each time I try a savory dish including rhubarb, I am actually thinking I should be doing it more often. This dish, like any other rhubarb dish, is somewhat sweet, the natural sourness of rhubarb must be balanced with some sugar, so be prepared for a sweet-sour taste explosion.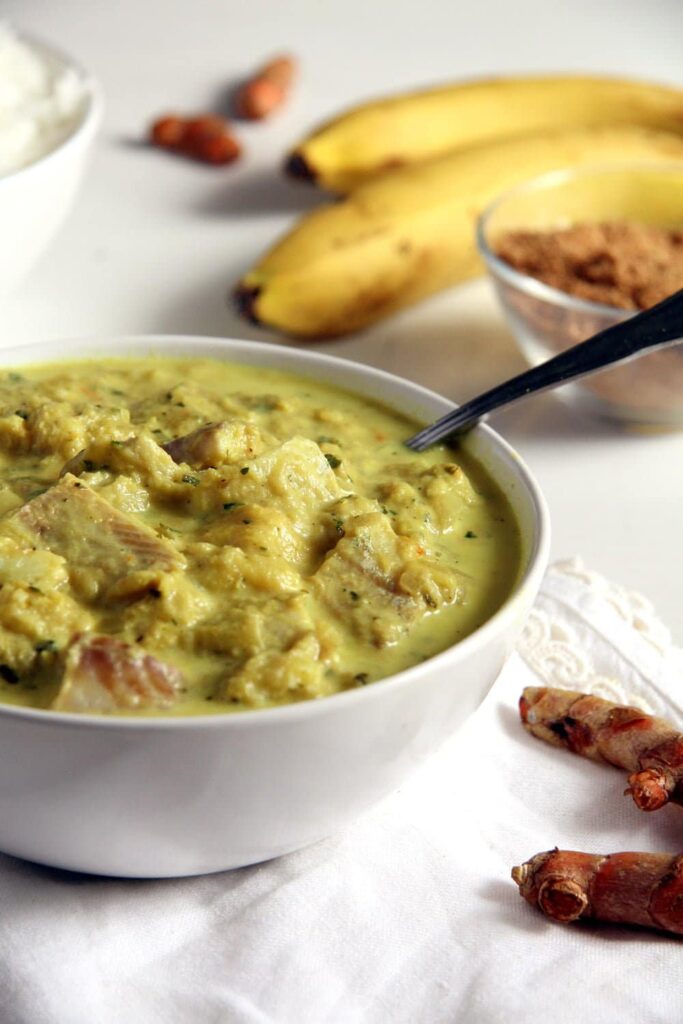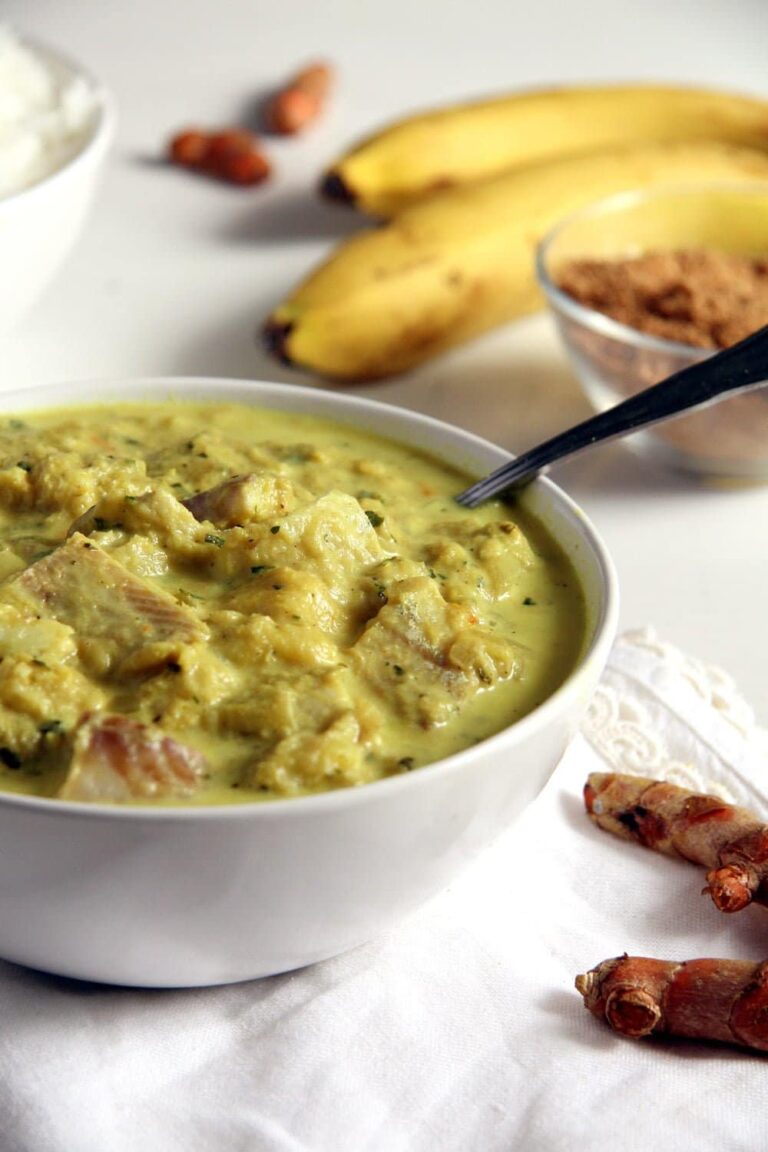 It is (for me) a quite uncommon dish, but I love all these contrasting flavors and textures, the fish is tender, the rhubarb is sour, the sauce is sweet and creamy. And there is another secret ingredient, something one would not expect to find in a savory dish: bananas. After adding quite a lot of sugar, I felt the dish to be still too sour. I really didn't want to throw even more sugar in the curry, so I kept looking around the kitchen, thinking what else I could use and then I saw the bananas. They were pretty ripe, so quite sweet, and I just mashed one and stirred it in the sauce, without expecting too much. But it worked so well, in my opinion, any further sugar addition was unnecessary, the sauce was creamier and the light banana taste was a perfect fit to the rhubarb and fish.
So, be prepared, it is unusual, but it is delicious, I loved every spoonful of it.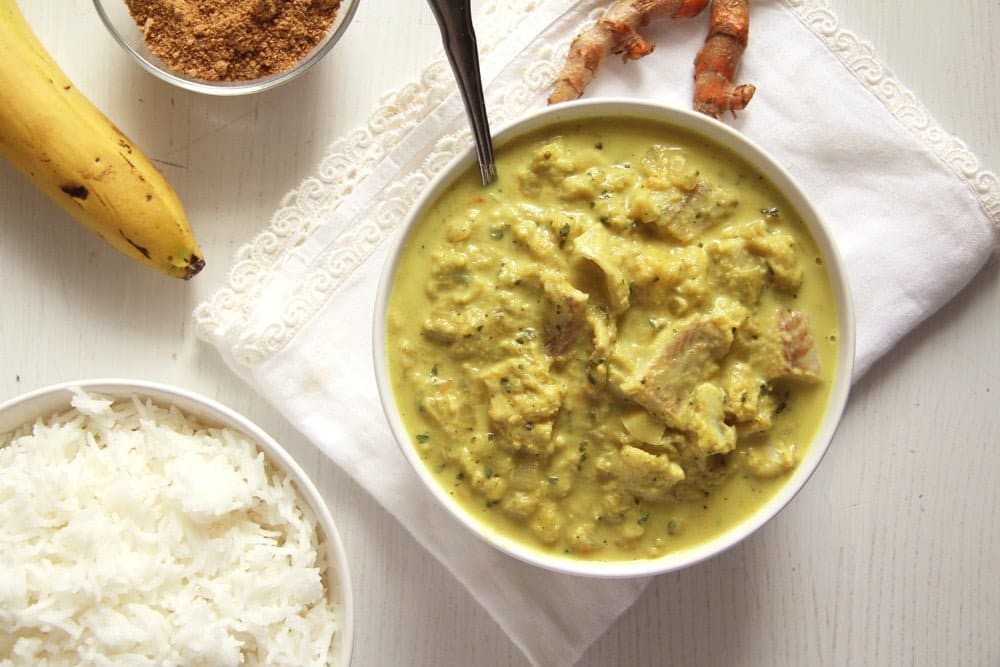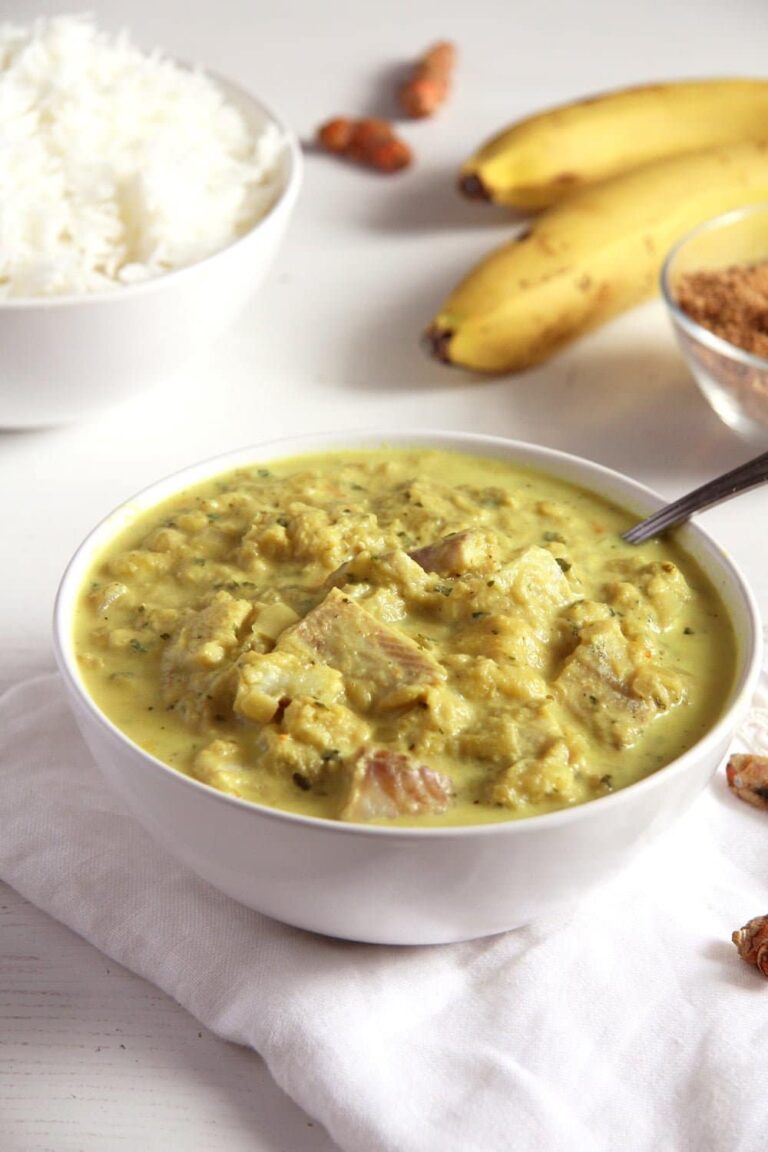 Others you might like: