A really autumnal pie for you this week. Plums, apples, pears, some grapes and one fig. Pretty much every fruit I had in the house. Everything layered on a nice shortcrust pastry, surrounded by a double cream-egg mixture and topped with roasted almond flakes.
I made this out of despair. I had promised to bring a cake to a neighbors' birthday. The evening before, quite late, I started making a cake I have never made before. I started with roasting the almond flakes and that went great. Everything that came after was a disaster. The cake didn't rise at all in the oven, it was flat and wet and greasy. The egg-double cream filling separated and had the consistency of a thick juice. I think it was the first time I had to throw everything away (well, except the roasted almonds, which I then sprinkled on the orchard pie). I left the mess as it was and went to bed.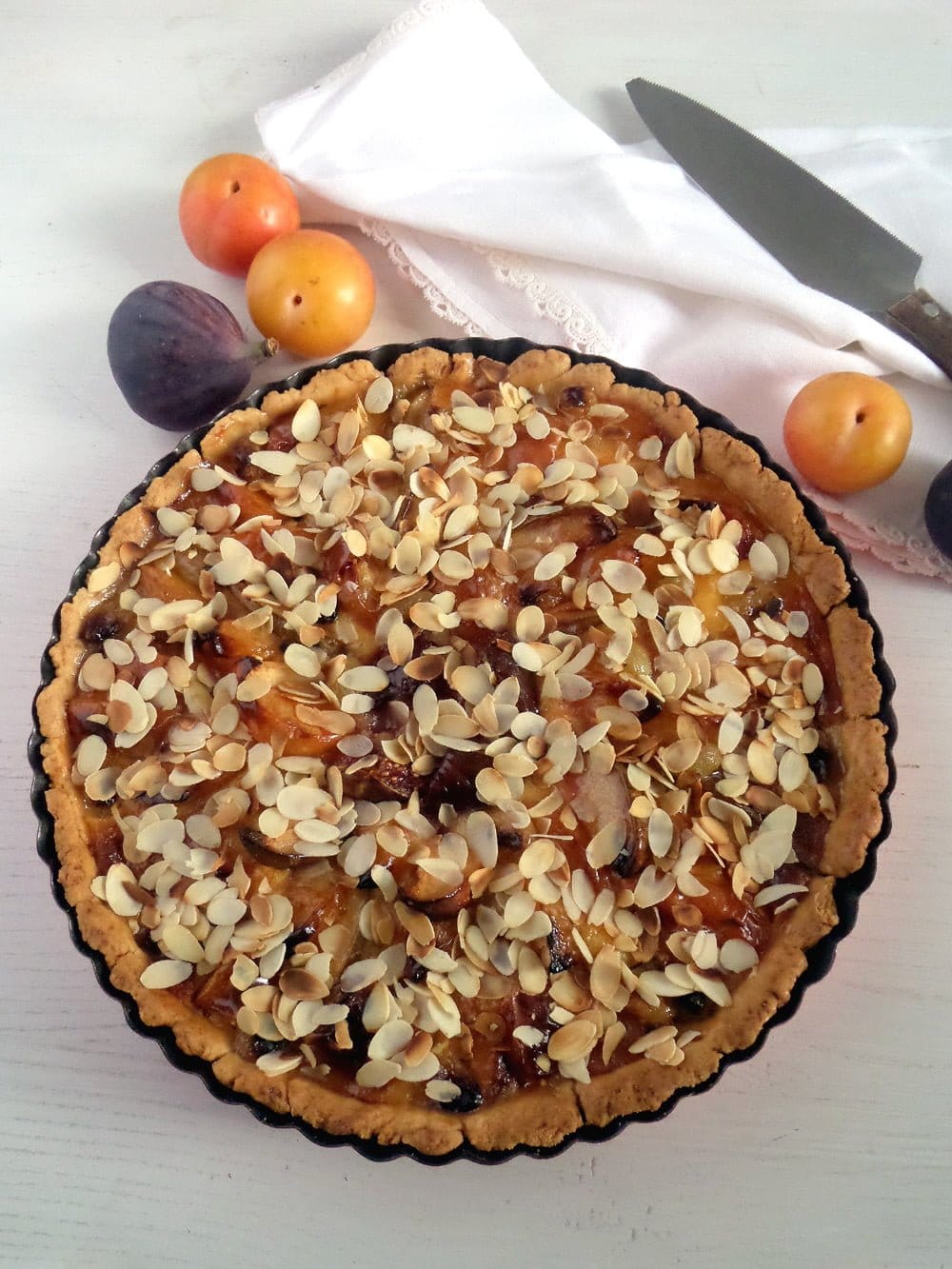 The next morning I had to wake up quite early as the cake was intended to be eaten for brunch. I had thought about what I would make before I fell asleep and decided it was going to be a very easy, very quick pie, which didn't require extra shopping (it was a Sunday anyway, so no chance of buying anything).
And this was the result, a luxurious fruit pie, which everybody loved.