A delicious charlotte with strawberry mousse and sweet and crunchy ladyfingers.
I have heard of a charlotte before but still this is the first one I have ever made. I found the recipe in a quite old cook book I bought at the flea market for about 2 Euro and it was love at first sight. I loved the over large and kitschy 80's style photograph and the quite short list of ingredients.
As you might have noticed during this strawberry series, I am really really into strawberries, I could eat them every day during the season, either fresh or in a cake, in form of a sauce, as jam or dessert. A classic way of eating strawberries is dipping them in either sugar (the way we used to do it in Romania when I was a child) or in whipped cream (the way we used to do it in Romania after the fall of the Communism when whipped cream became more available). This recipe includes all these classic ingredients: strawberries, cream and sugar and adds only the ladyfingers, which, in my opinion, can only add to the pleasure of eating this dessert.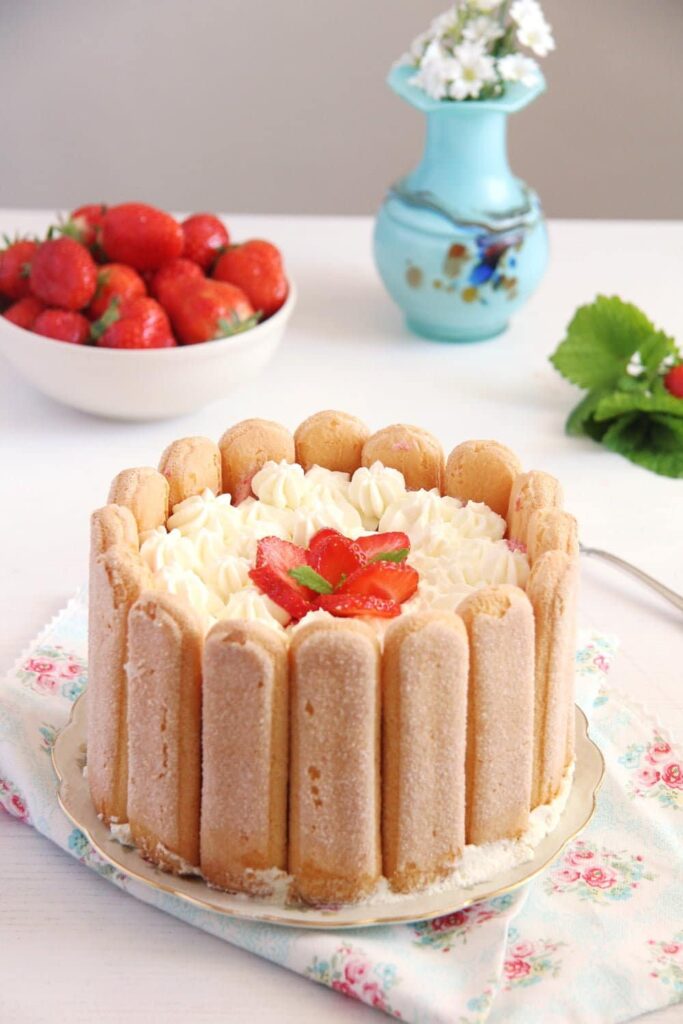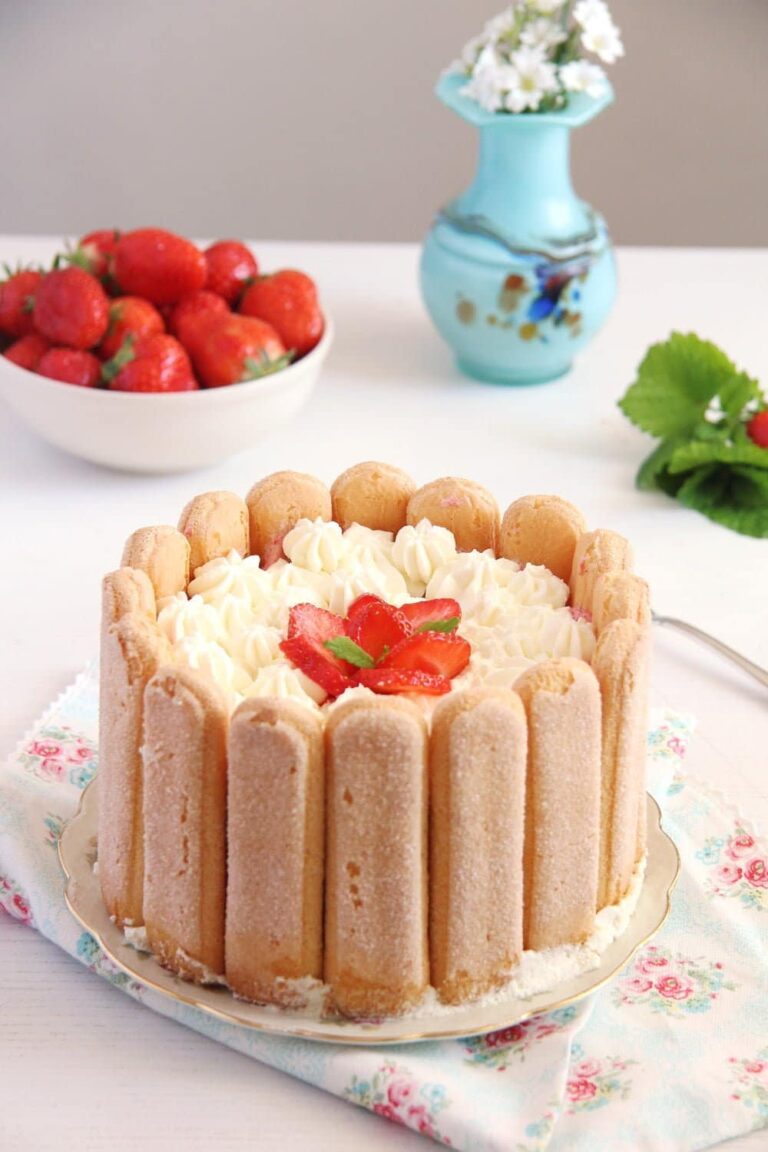 A charlotte is an English dessert or trifle, originally made in order to use stale bread. Nowadays the charlotte is made with sponge or ladyfingers and it can be filled not only with strawberry mousse but with different fruit or berry purees mixed with whipped cream, custard or Bavarian cream. I think my next charlotte will include Bavarian cream as well, I wanted to keep it simple this time and only use whipped cream, which was perfect in this case, nothing fits strawberries better, but I just remembered a glorious Orange Bavarian Cream I made a few years ago… I just have to include that in a charlotte… soon… 🙂
Others you might like: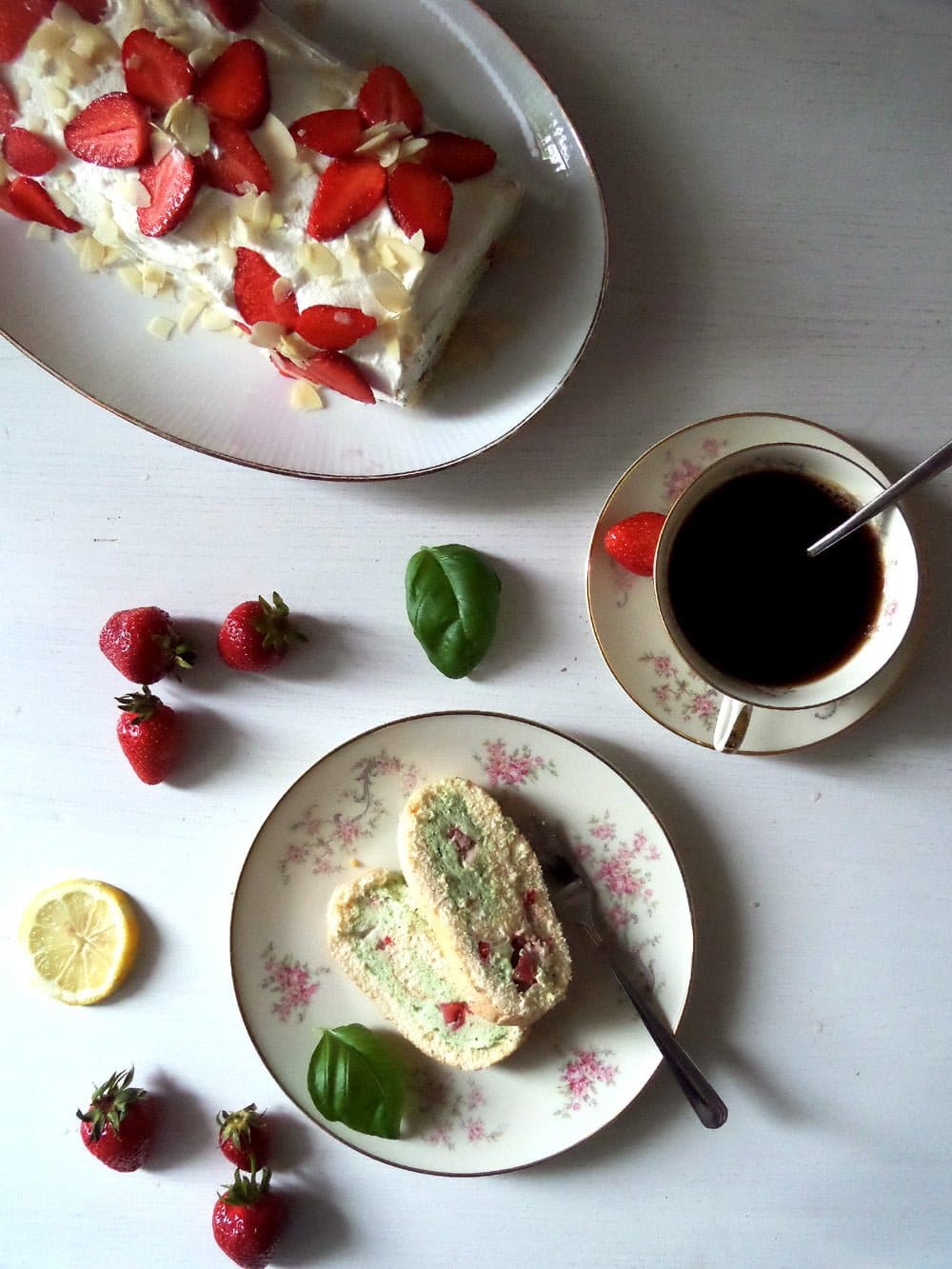 Rhubarb Strawberry Jam
Strawberry Tiramisu