Rhubarb!!! My favorite seasonal produce ever. I like lots of other things, especially in spring, things like asparagus, strawberries or elderflowers, but rhubarb is really my number one. I love the sourness, the sweet-sourness that develops when the rhubarb is cooked with sugar, I have had rhubarb in so many different ways and I loved each and every recipe.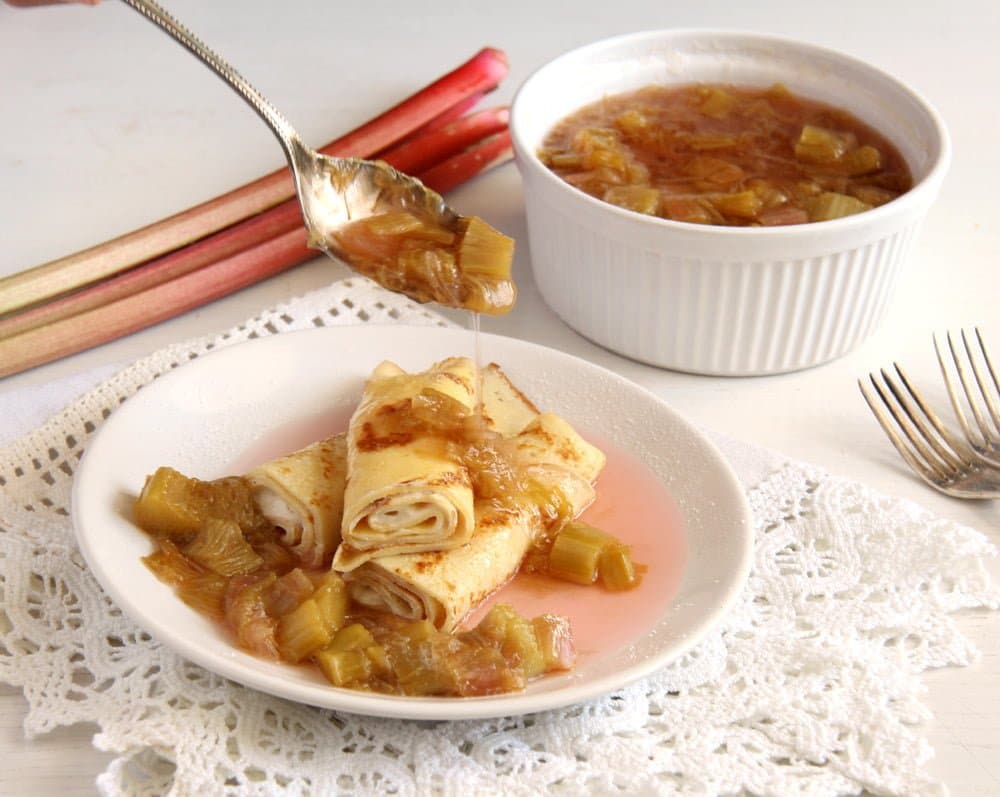 I am starting this Rhubarb Series with a simple rhubarb compote, delicious when eaten with these delicate crepes filled with vanilla crème fraiche, but also wonderful when eaten on its own topped with some heavy cream for instance. Or you could have it with vanilla ice cream (I love the cold-hot combination) or you could top your müsli or porridge with it.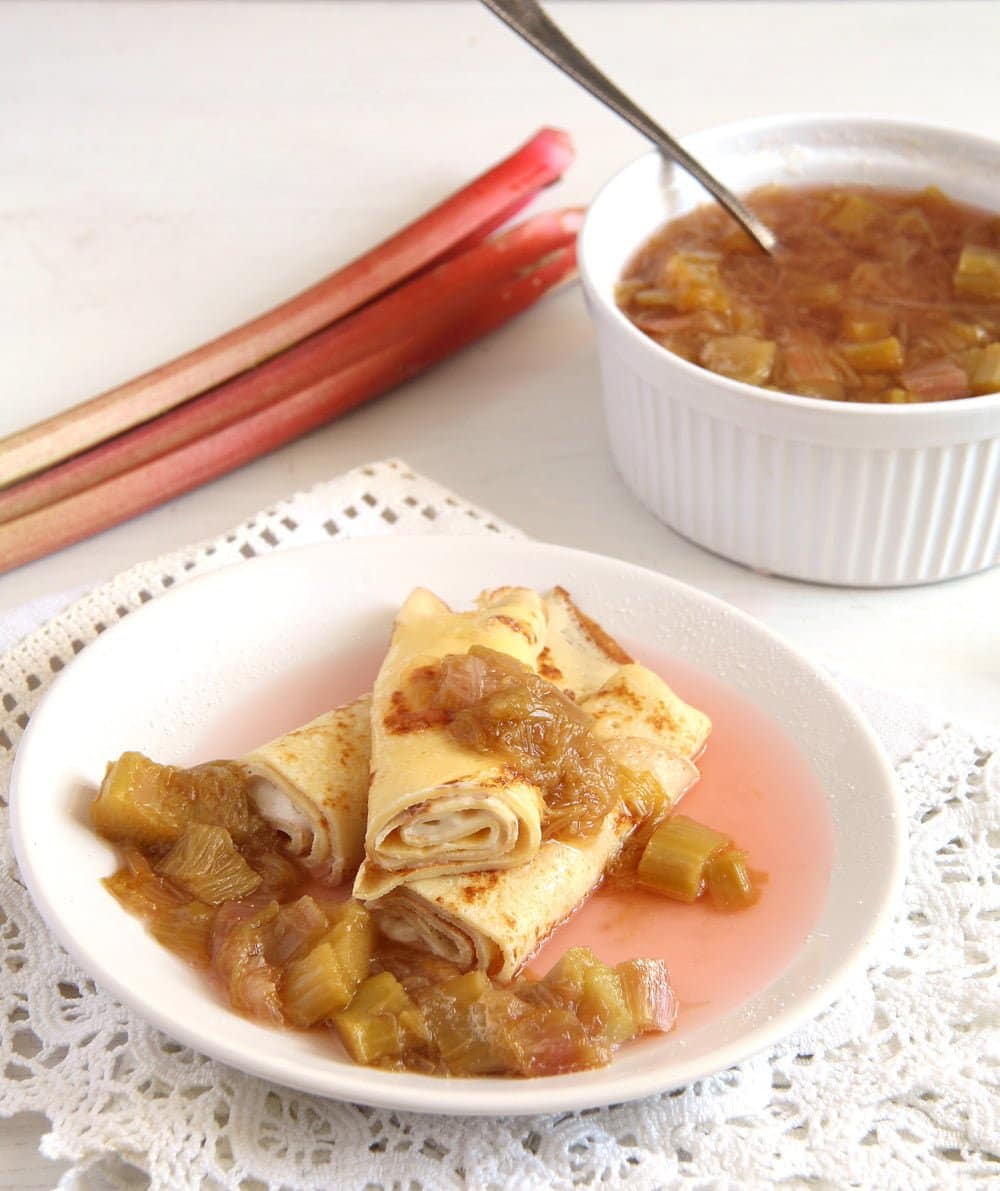 And did you know that rhubarb is actually a vegetable? I didn't, until recently, I always assumed it was some kind of fruit. I suppose I thought that because I had mostly used rhubarb in sweet recipes, I made jam with it and syrup and so on. But no, it is a vegetable and I have to say I've made some scrumptious savory dishes using rhubarb as well, like this super delicious Chicken with Rhubarb Sauce. And I have a couple more savory rhubarb dishes coming + several sweet ones as well, come back, if you wish to see more.
So take advantage of the rhubarb season and use it in all possible ways, it is just amazing!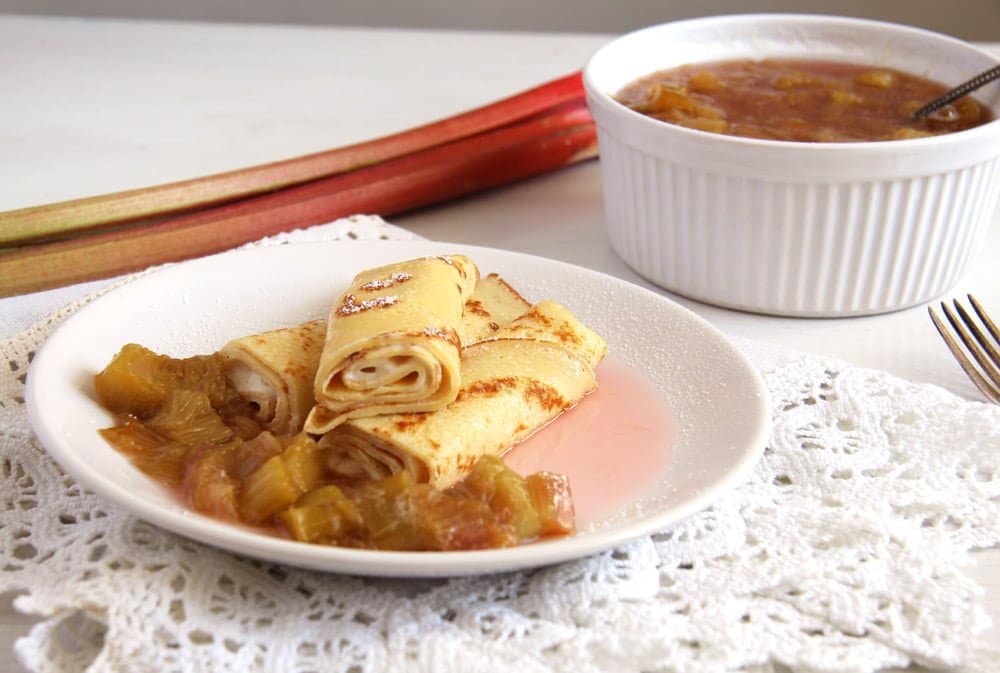 Others you might like:
Rhubarb Strawberry Jam
Rhubarb Custard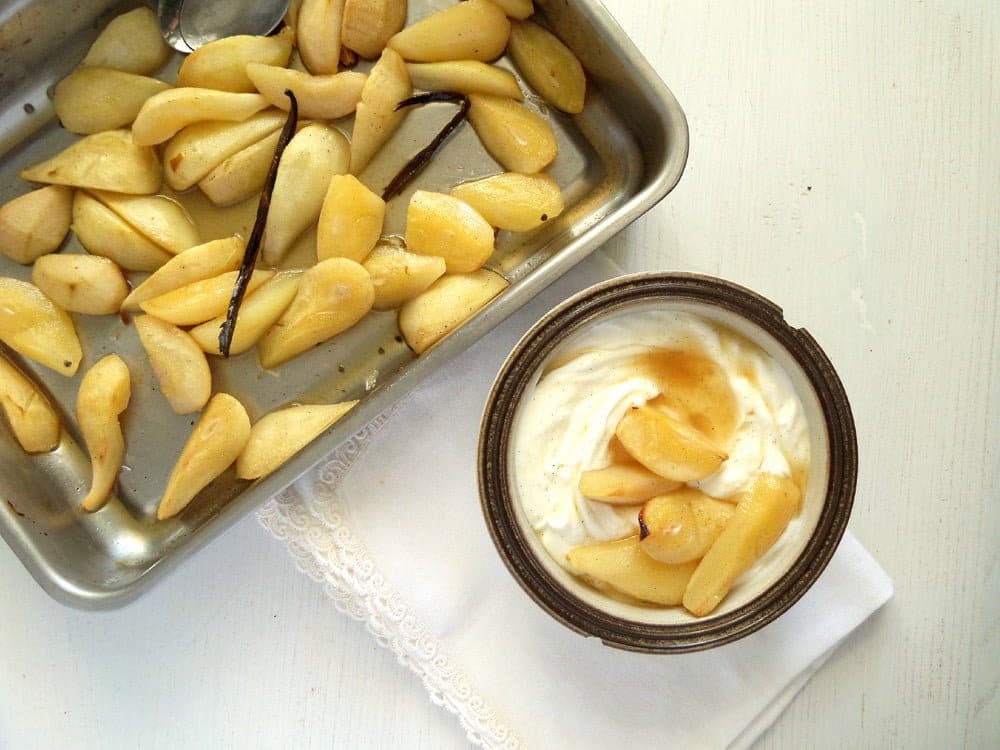 Vanilla Pears with Greek Yogurt