How to make Hungarian Chicken Paprikash with Dumplings, one of the best traditional Hungarian dishes.
First of all here is the recipe for the Hungarian Flour Dumplings for Goulash and Paprikash – Nokedli. I decided to post them in a different post because they are a part of not only this Chicken Paprikash, but also of the Hungarian Pörkölt recipe coming tomorrow. And you can make the dumplings part of many other meals as well, you could have them with many other stews, you could add them to soups, you could even have them plain with some butter or cheese.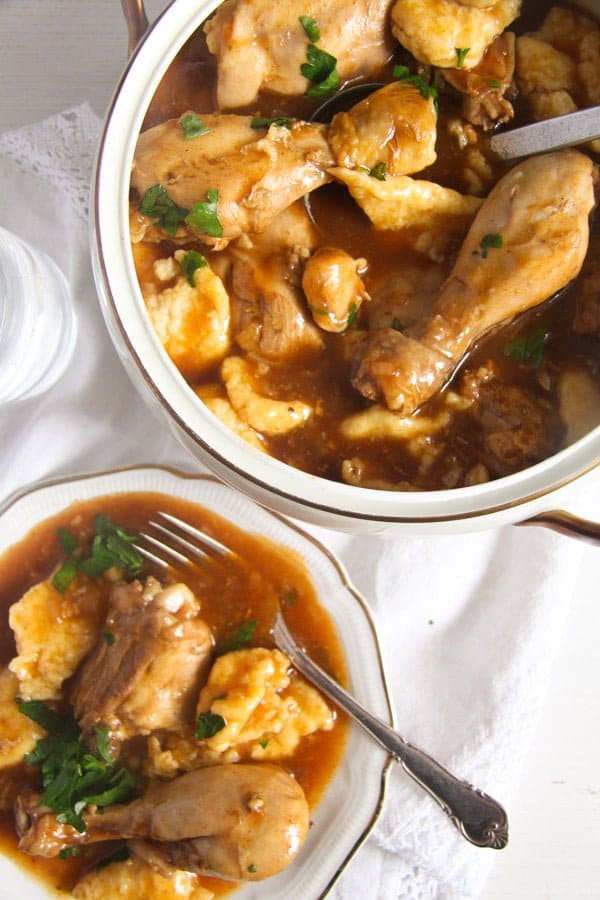 Really the best Hungarian dish, if you ask me. 🙂 I love Hungarian inspired food, I grew up with it and there are many Hungarian recipes I love, but chicken paprikash with dumplings is my favorite. My grandmother used to make this dish on a regular basis, I really could not count the times I have eaten chicken paprikash in my life.
And always the same recipe, nothing ever changed. I got this recipe from my grandmother and the dumpling recipe from my cousin Georgiana, which I am sure makes the same dumplings my grandmother ever made with the slight addition of a little bit of yogurt or smetana, which makes the dumplings a tick softer and fluffier.
So, if you are in the mood for a real Eastern European treat, do give this Easy Hungarian Chicken Paprikash with Dumplings a try, you will so love it!!!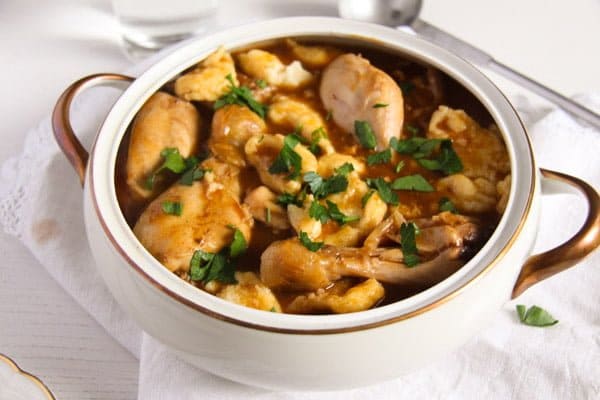 Many times I use a whole chicken of about 1,2 kg/ 2.6 lbs to make the Easy Hungarian Chicken Paprikash with Dumplings, but you can definitely use only chicken legs (which I also do often) or even only chicken breast, if you would like to go for a leaner version. The advantage of using a whole chicken is having both the legs (for the kids) and the breast (for me).
If using only the legs of the chicken, I divide them at the joint. If using a whole chicken, I cut it into pieces: thighs, drumsticks, breasts. I never give the chicken wings to the paprikash, I save them together with the back bone and any other pieces I don't want in the paprikash for making soup. So, when making paprikash it is mostly so that we have paprikash one day and chicken soup the next day.
I use chicken stock to make the paprikash, I almost always have it on hand, but water should do the job as well, you might just have to adjust the taste with a bit more salt and pepper at the end of the cooking process.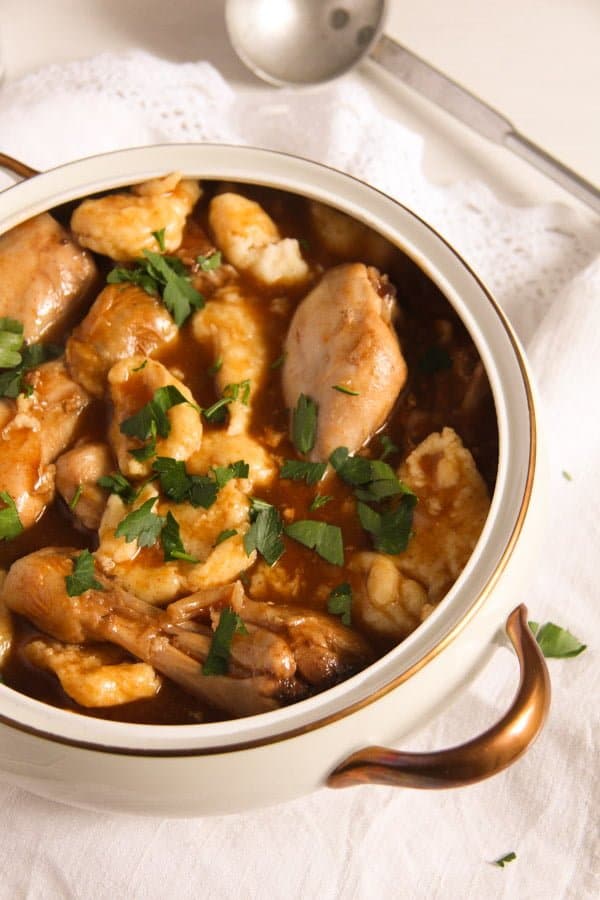 And here are some more delicious chicken stews: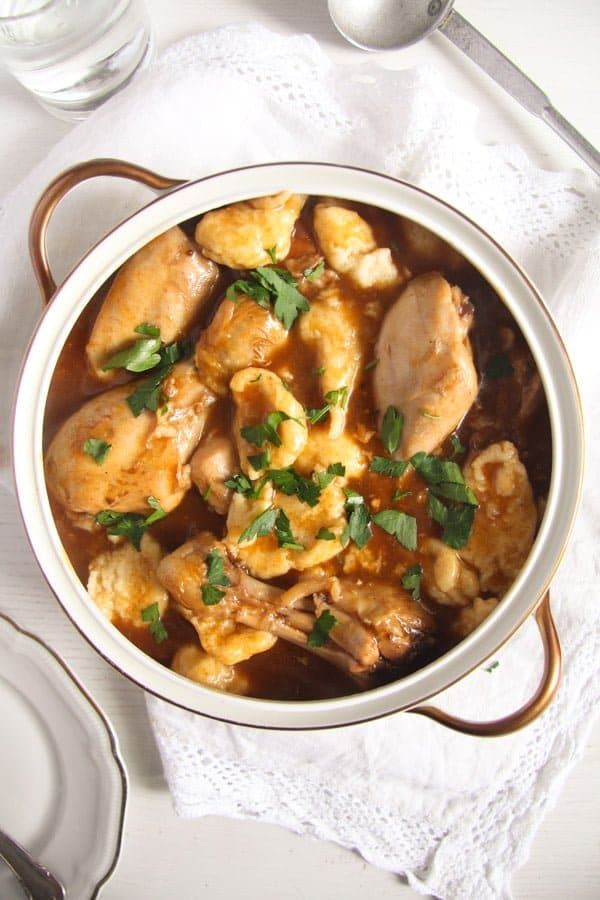 This post contains affiliate links. The price you pay as a consumer does not change, but if you make a purchase we will receive a commission which helps support the blog.