Pumpkin almond bread with crunchy slivered almonds and a distinct pumpkin taste.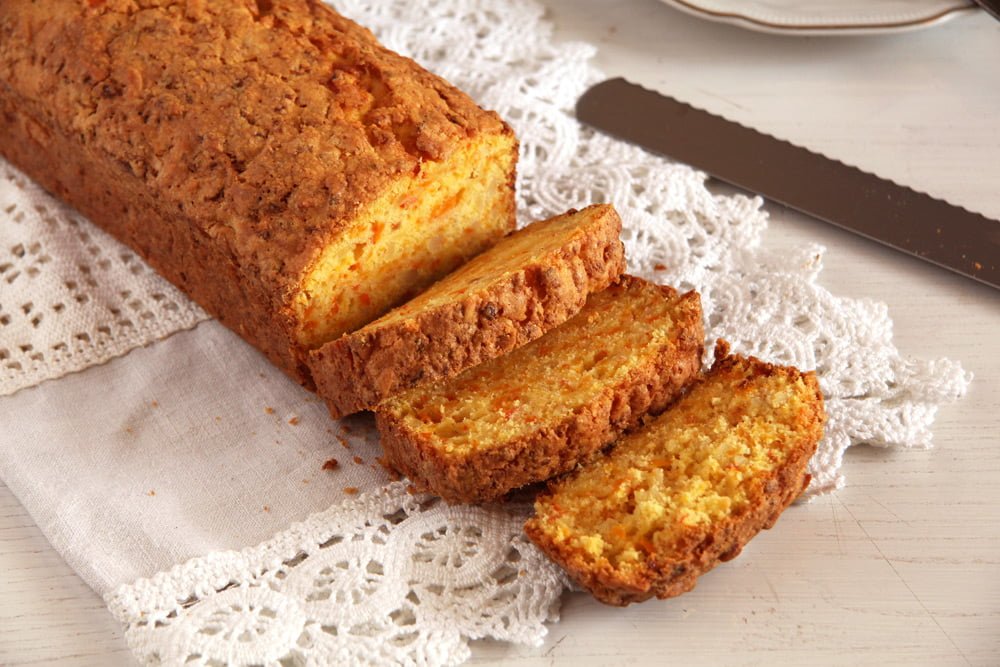 As I mentioned before, probably in most of my pumpkin posts, I looooooove pumpkin or butternut squash (they're kind of the same for me, pretty much interchangeable in my cooking). So much! So completely!
I could eat it at least once a week and I kind of do at least in the autumn months. It doesn't make my kids particularly happy to see a pumpkin on the table so often this time of the year, but at least I can say I am starting to break through their initial act of resistance.
They still start to nag when they see me cutting up yet another pumpkin or squash, but when lunchtime comes and the pumpkin is part of a delicious meal, they stop complaining and actually eat it (or at least parts of it).
And if this pumpkin is actually baked in a cake, they forget the complaining altogether.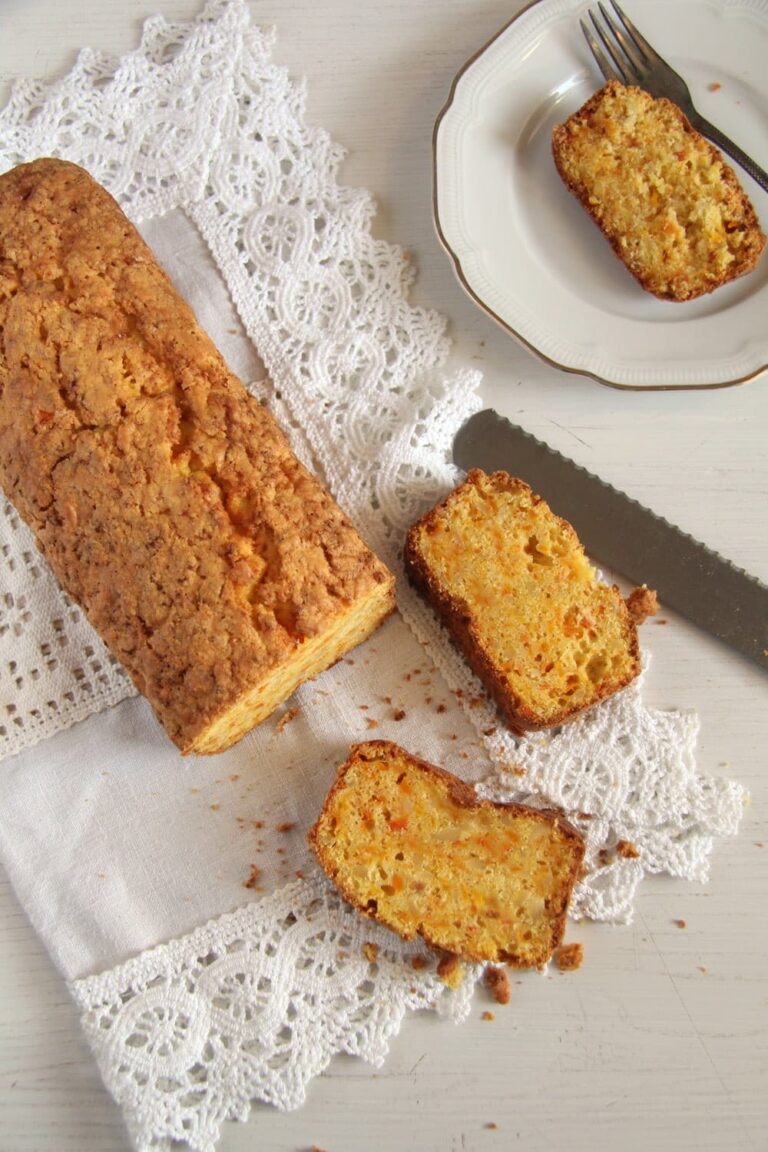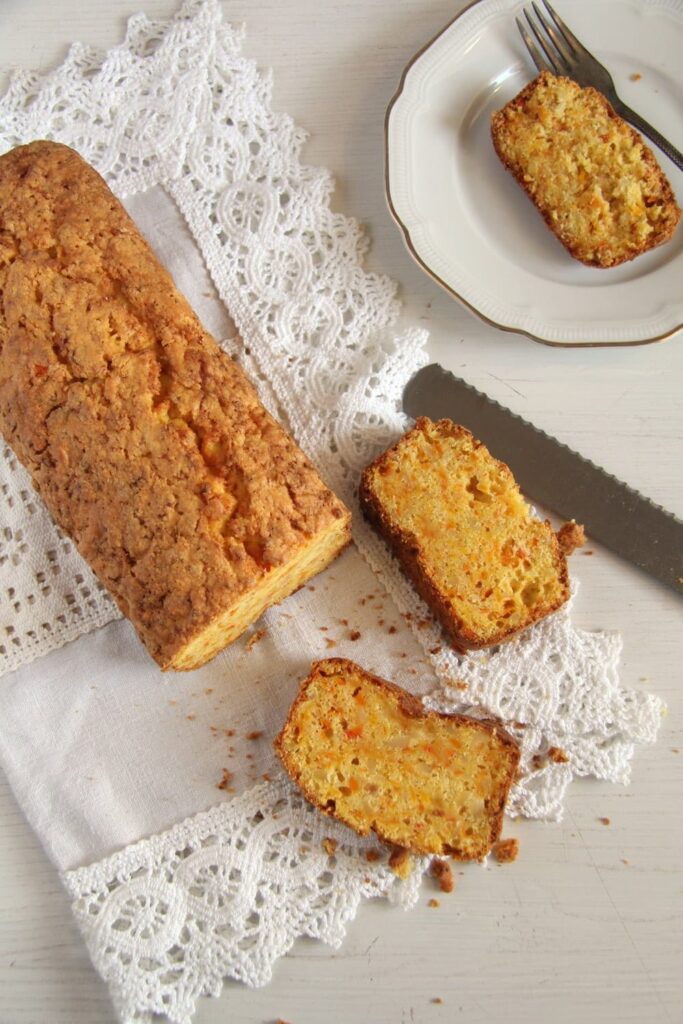 So if you, like me, have a soft spot for pumpkins, you will definitely love this bread. It is sweet and comforting, so soft yet surprisingly chewy due to those nice slivered almonds.
Unlike other sweets baked with pumpkin puree which retain that sweet, creamy puree taste, this cake is made with grated, raw pumpkin.
This has an influence on the taste of the bread, you will actually smell and taste that typical, fresh pumpkin taste, which makes it a wonderful change from the differently delicious sweetness and "heaviness" of baked goods using baked pumpkin.
It is a simple recipe, made in no time, actually, the most laborious part of it is grating the pumpkin. With a food processor, you will have that done in no time as well.
If you use a Hokkaido pumpkin, you will not even have to peel it. So, if you are a pumpkin fan, give it a try and tell me if you liked it.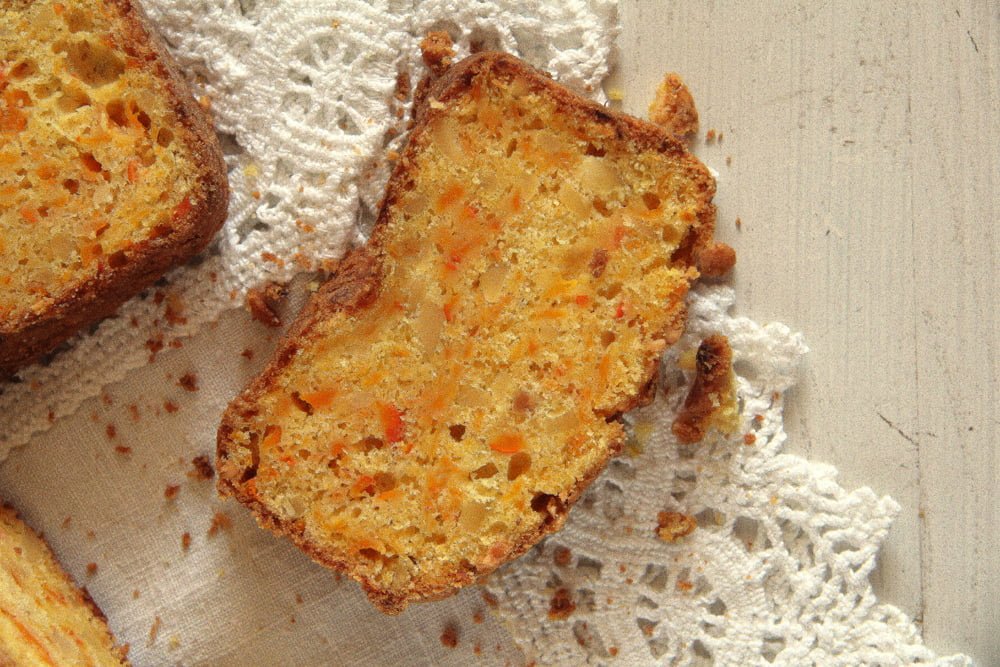 More sweet breads: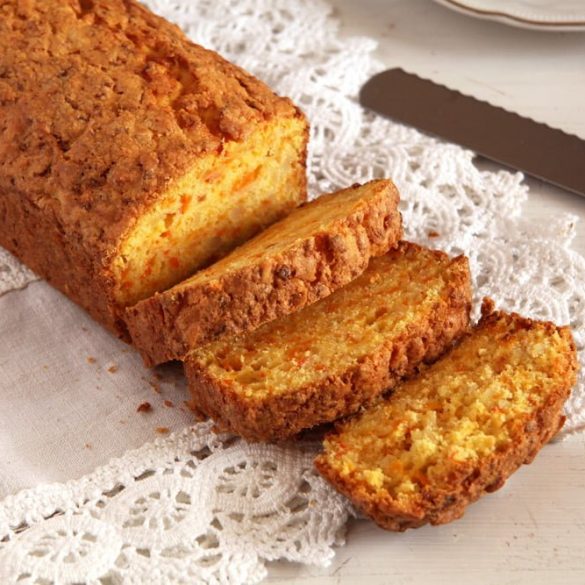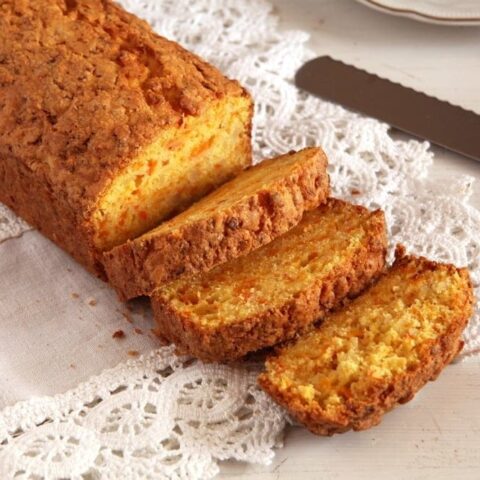 Pumpkin Almond Bread
Yield: 1 loaf

Prep Time: 20 minutes

Cook Time: 1 hour 10 minutes

Total Time: 1 hour 30 minutes

Pumpkin almond bread with crunchy slivered almonds and a distinct pumpkin taste.
Ingredients
400 g/ 14 oz Hokkaido pumpkin
250 g/ 8.8 oz/ 2 cups all-purpose flour
2 teaspoons baking powder
100 g/ 3.5 oz/ 3/4 cup slivered almonds
3 eggs (medium in Germany, large in US)
250 g/ 8.8 oz/ 2 1/4 cup granulated sugar, divided
120 g/ 4.2 oz/ 1/2 cup unsalted butter, soft
1 teaspoon vanilla extract
Instructions
Preheat the oven to 180 degrees Celsius/ 350 degrees Fahrenheit. Grease and flour a loaf pan, about 30 cm/ 12 inch long.
Grate the pumpkin, no need to remove the peel if using Hokkaido. Mix the flour and the baking powder and sift them.
Divide the egg yolks from the egg whites. Whisk the egg whites until stiff, slowly add half of the sugar and continue whisking until the egg whites are glossy and stiff.
In another bowl beat together the very soft butter and the remaining sugar until everything is pale and frothy, about 8 minutes. Incorporate the egg yolks and the vanilla extract shortly, then fold in the egg whites.
Fold in the sifted flour, baking powder, pumpkin and slivered almonds. Pour the mixture into the prepared loaf pan and bake in the preheated oven, on the lowest part of the oven, for about 60-70 minutes, until a skewer inserted comes out moist but clean.
Leave the cake in the pan for about 15 minutes, then remove it and let it cool on a wire rack. Sprinkle with icing sugar before serving, if you like.
Nutrition Information:
Yield: 14 Serving Size: 1 slice
Amount Per Serving: Calories: 261Total Fat: 12gSaturated Fat: 5gTrans Fat: 0gUnsaturated Fat: 6gCholesterol: 58mgSodium: 176mgCarbohydrates: 35gFiber: 2gSugar: 19gProtein: 5g

Nutritional information is not always accurate.