A vibrant and wonderfully aromatic winter fruit salad with exotic fruit like persimmons, lychees and mandarins.
This is a repost from February 2015.
An aromatic fruit salad full of good stuff like persimmons, papaya or apples, clementines, grapes or kiwis, lychees or whatever other fruit you choose to have. I have made this only with papaya and no apples when I could buy some papaya, but as that particular fruit is not often available around here, I replace it with an apple or two from time to time. Or take an extra persimmon, I love persimmons and often have some in the house during the winter months.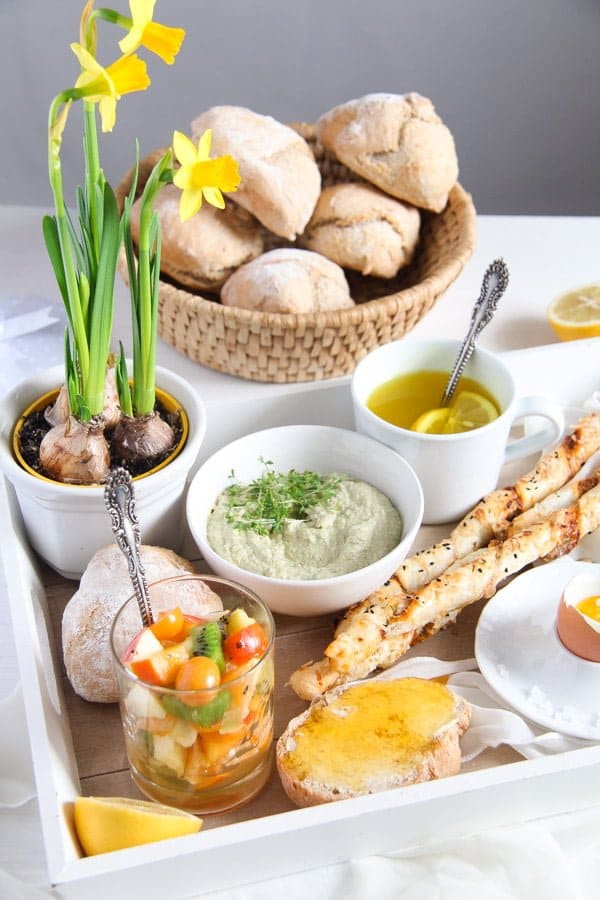 The dressing I used was some leftover from the Roasted Brussels Sprouts with Pomelo and Cinnamon that I had made the day before, one of Yotam Ottolenghi's wonderful recipes from Plenty More: Vibrant Vegetable Cooking from London's Ottolenghi
. He suggested to use the leftover marinade for a fruit salad and, obediently, I did. And it was absolutely fantastic.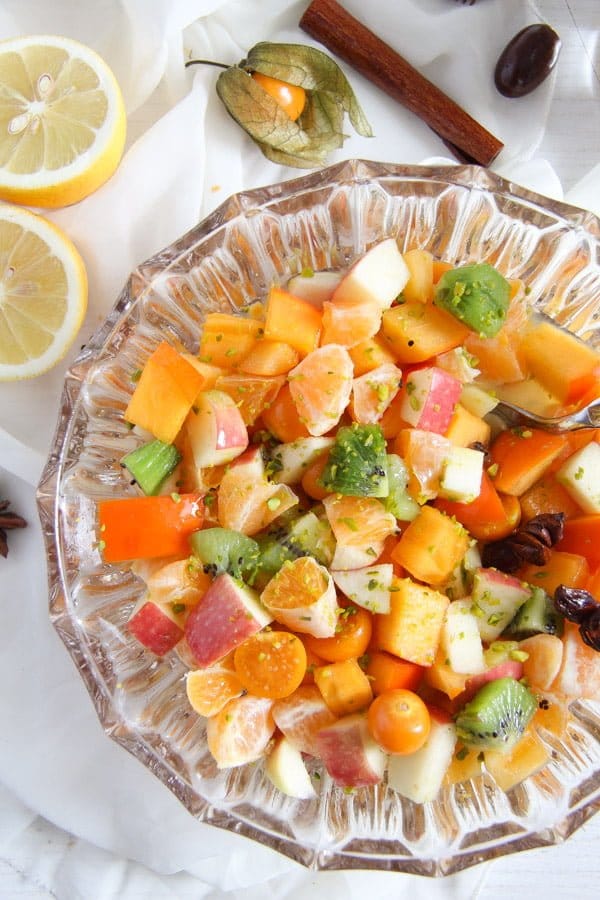 This is also the last recipe from this Valentine's Day breakfast series. I decided to remake and republish this Winter Fruit Salad with Cinnamon Star Anise Dressing because I find it such a nice choice for a healthy and delicious breakfast not only on Valentine but any other Sunday or day when you want to surprise your loved one with a nice breakfast.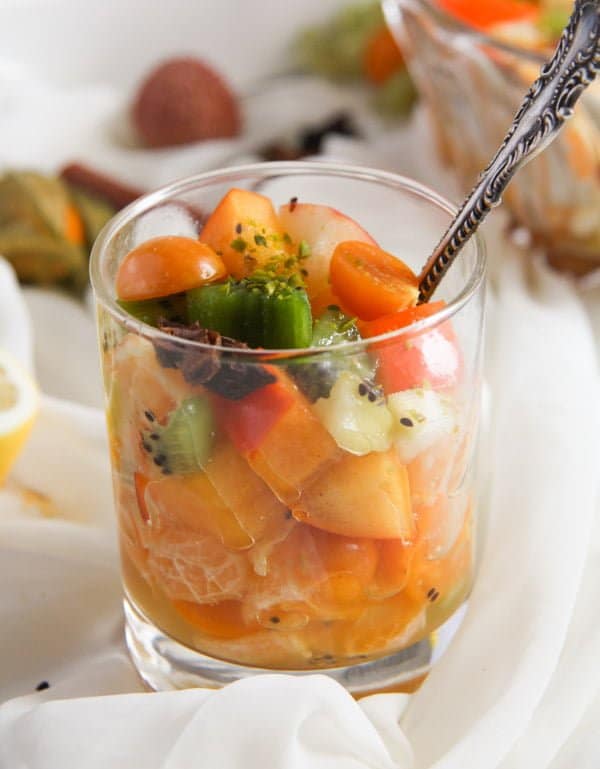 And here are all the other recipes from the two Valentine's Day Breakfast suggestions:
Breakfast 1: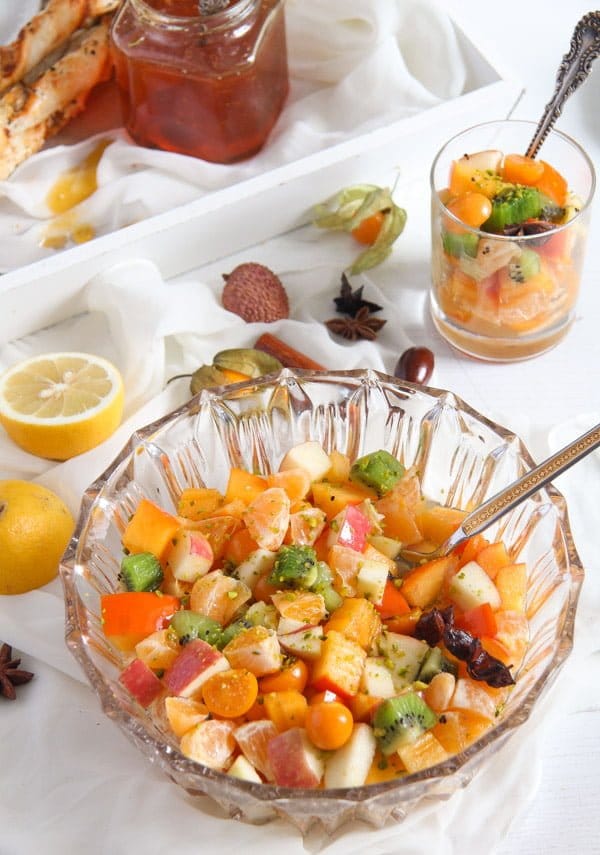 Breakfast 2:
Ingredients
50 g/ ½ cup sugar

50 ml/ 1.7 fl.oz/ 1/4 cup water

1 cinnamon sticks

2 star anise pods

1 tablespoons lemon juice

1 medium papaya or 1-2 apples

1 persimmon

1 bunch of small seedless grapes or 2 kiwis

about 10 lychees

about 10 physalis

2-3 small clementines
Instructions
Bring the sugar, water, cinnamon and star anise to a simmer and cook for 1 minute, until the sugar dissolves. Remove from the heat and add 1 tablespoon lemon juice. Let cool down while preparing the fruit. When cold, remove the cinnamon stick and the star anise.
Peel, when necessary, and chop the fruit into bize-size pieces.  Cut the clementine segments into 2 or 3 smaller pieces, depending on size. Everything should have roughly the same size.
Place everything into a nice glass bowl and mix gently with the cold dressing.
Let the fruit salad sit for about half an hour before serving.
Mix again and adjust the taste with some more lemon juice, if necessary.
This post contains affiliate links. The price you pay as a consumer does not change, but if you make a purchase we will receive a commission which helps support the blog.