Crunchy puff pastry rolls with a warming apple cinnamon filling, you can have these treats ready to serve within an hour.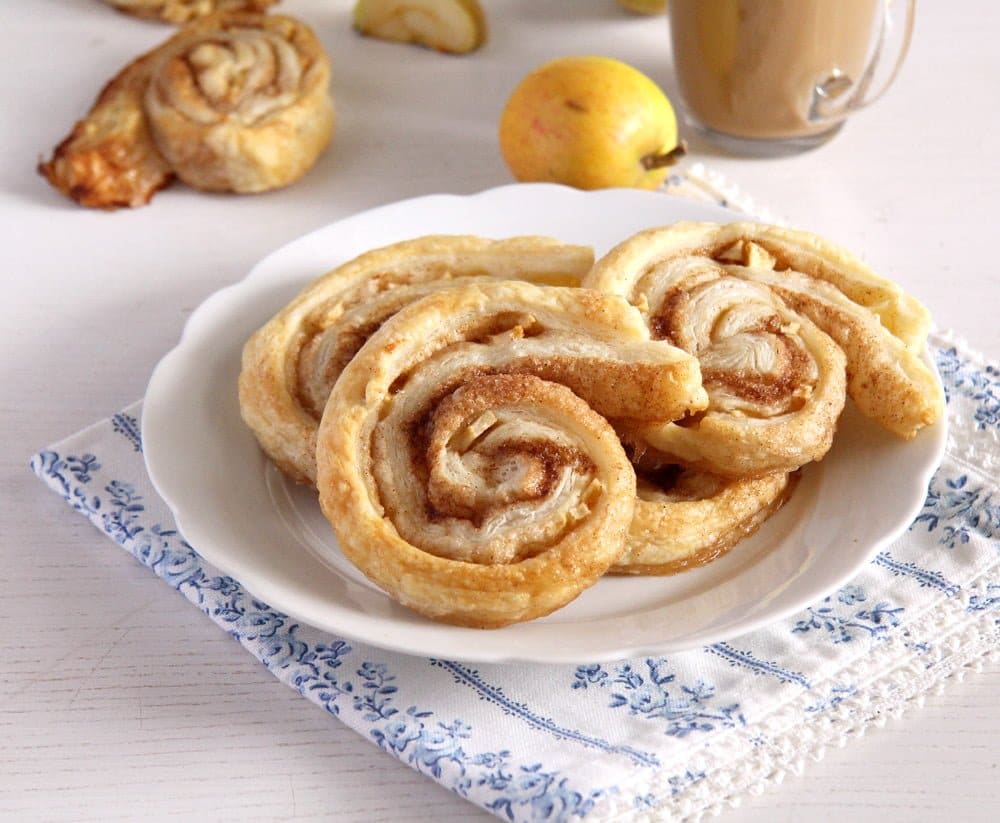 Only a few ingredients, not much work involved, but such a delicious result. You can prepare these so called "snails – Schnecken" in German in about 15 minutes, bake them for about 25 minutes and serve them very fresh to your delighted guests. I can hardly imagine anyone not liking them, so keep them in mind for those times when you have guests but not too much time to bake.
I like working with puff pastry, ready-made one of course, this is the only pastry I've never made myself… Well, I did make some kind of "fake" puff pastry, which I used to bake another delicious apple cake last year, but real puff pastry with lots of butter and lots of rolling is still unknown territory for me. I should really make some real puff pastry soon, I know is not so difficult, it is just that I fear I don't have the patience to roll – chill – roll – chill and so on. So until that happy day when I will make my own puff pastry, I am still using the ready-made one, which is so easy to handle and tastes great (at least now as I have no comparison to the really homemade thing).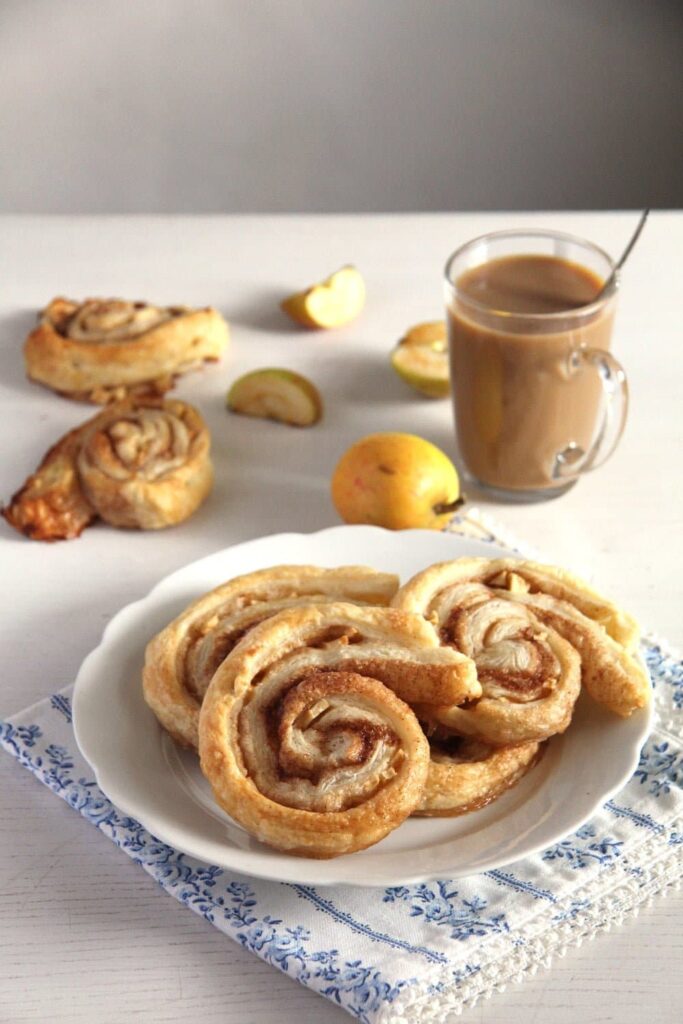 I used the puff pastry from the refrigerator section of the supermarket, we get two rectangles in one package in Germany. I forgot to check the size of the rectangles, but they should be roughly about 25 cm/ 9.8 inch long. The exact size is not of vital importance, a bit more or less should be OK.
What I find important is that these rolls are served shortly after being baked, they really don't improve if left too long. Take them out of the oven and serve them as soon as they are cooled, while they are still crispy and flaky. If they stay too long they will still have a good taste, but the texture of the pastry will suffer, it will become kind of soggy and chewy, which is not what you're looking for when eating puff pastry.
So keep warm and enjoy these little autumnal treats!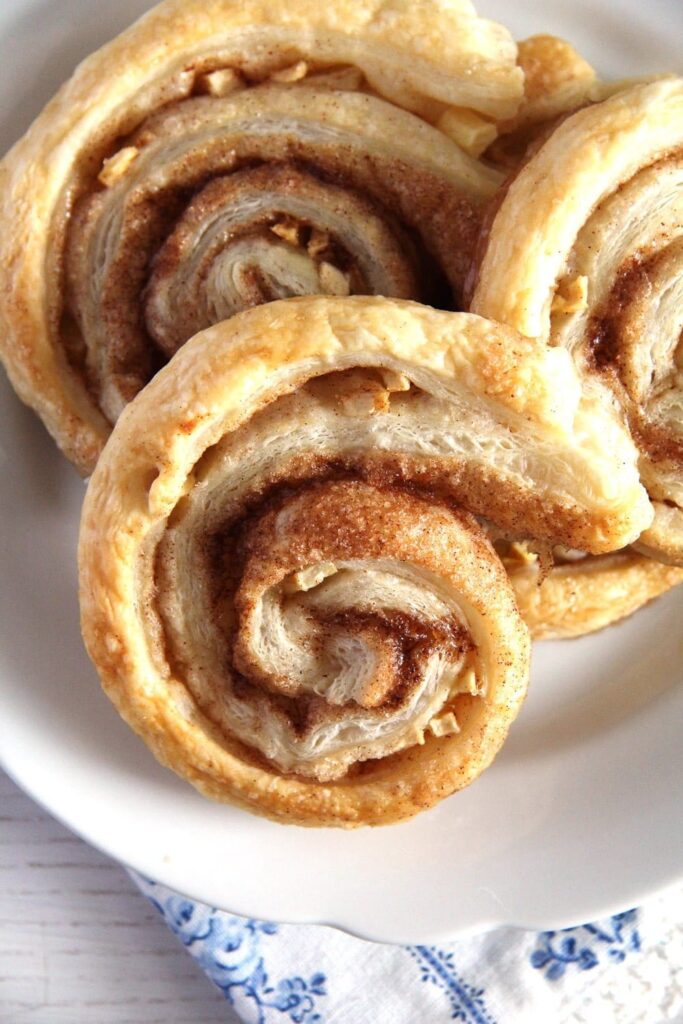 Others you might like: