Tender apple muffins with a doughnut-like sugary cinnamon coating.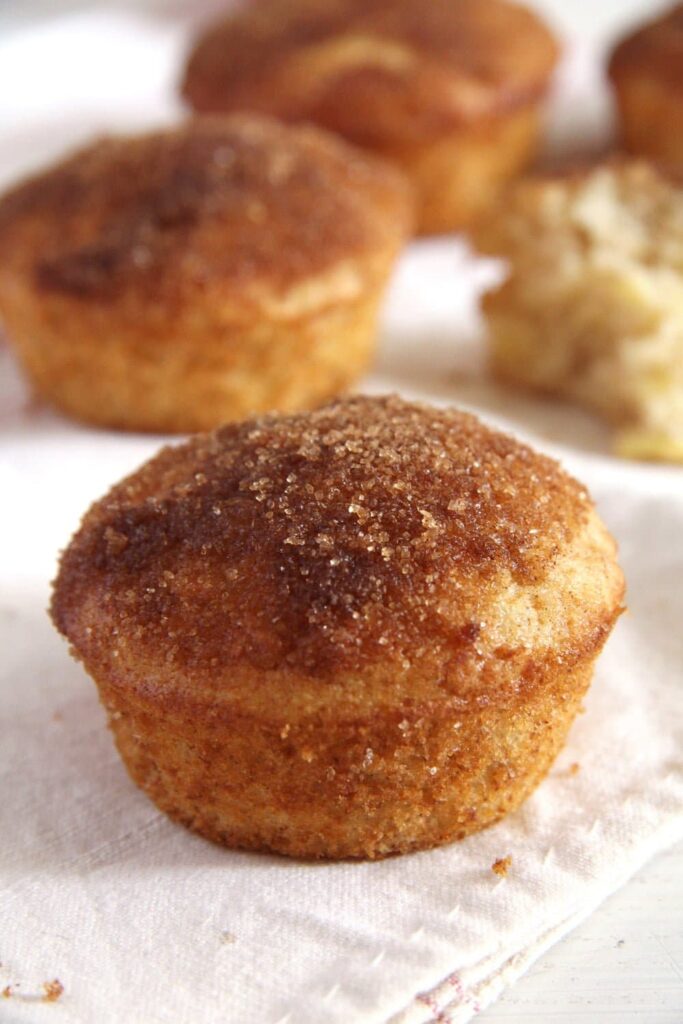 There is no easier way to make your kids thoroughly happy than presenting them with a nice doughnut or a nice muffin. And when the two things come united, well, you can imagine…
I made these muffins about six weeks ago (how the time flies) on a hot late summer day when I had 7 kids running around the garden and the house. My son had two of his class mates here, my daughter one of her kindergarten girlfriends and two of the neighbor's children came too. They were here for quite a long time and after the little girl came in and asked for some sweets, I thought about making something to satisfy their cravings without filling them up with gummy bears or Kinder chocolate bars.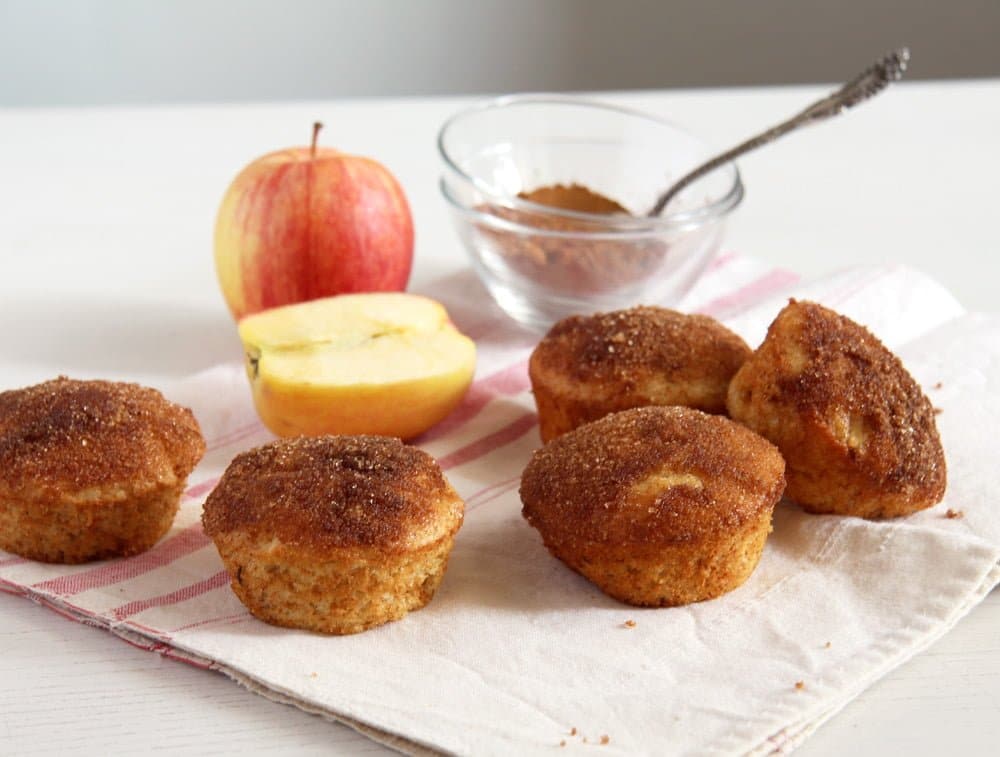 You see, I am not a huge fan of handing out sweets, I never give my children or any other children more than 3 or 4 gummy bears or a single small chocolate bar. My kids are used to that and enjoy the stuff without complaining, but when it comes to other kids, I see the look of disbelief in their eyes and feel uncomfortable with it, so I prefer to have something else there, that is more filling and a bit less sugar loaded. So I normally go for a so called "Obstteller"/ fruit platter, sometimes accompanied by muffins, which are always so quick and easy to make and such a winner with any child.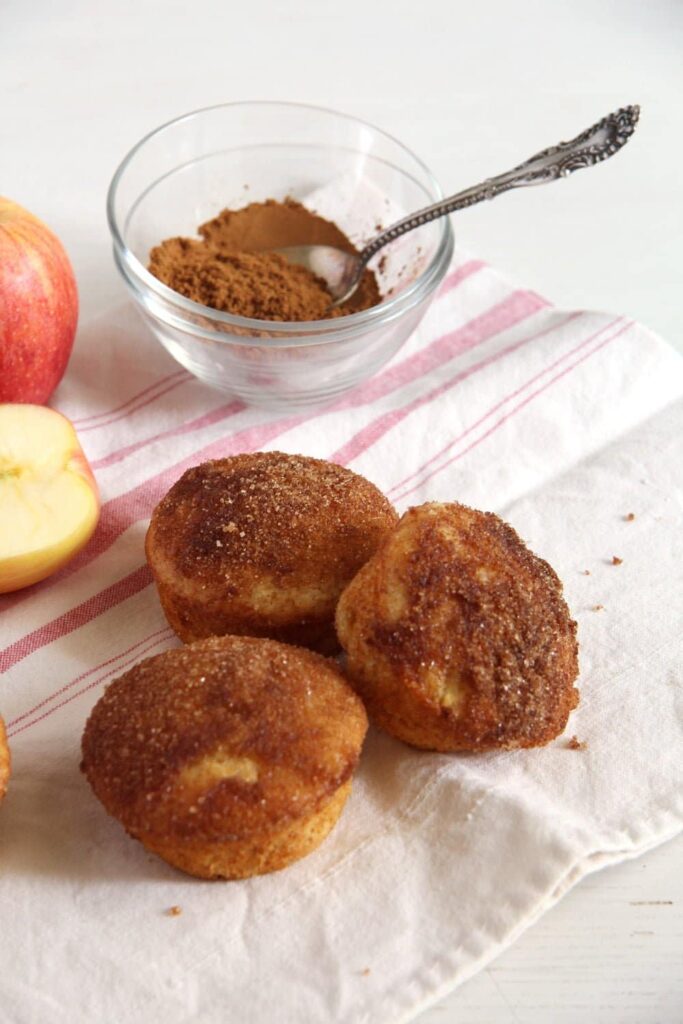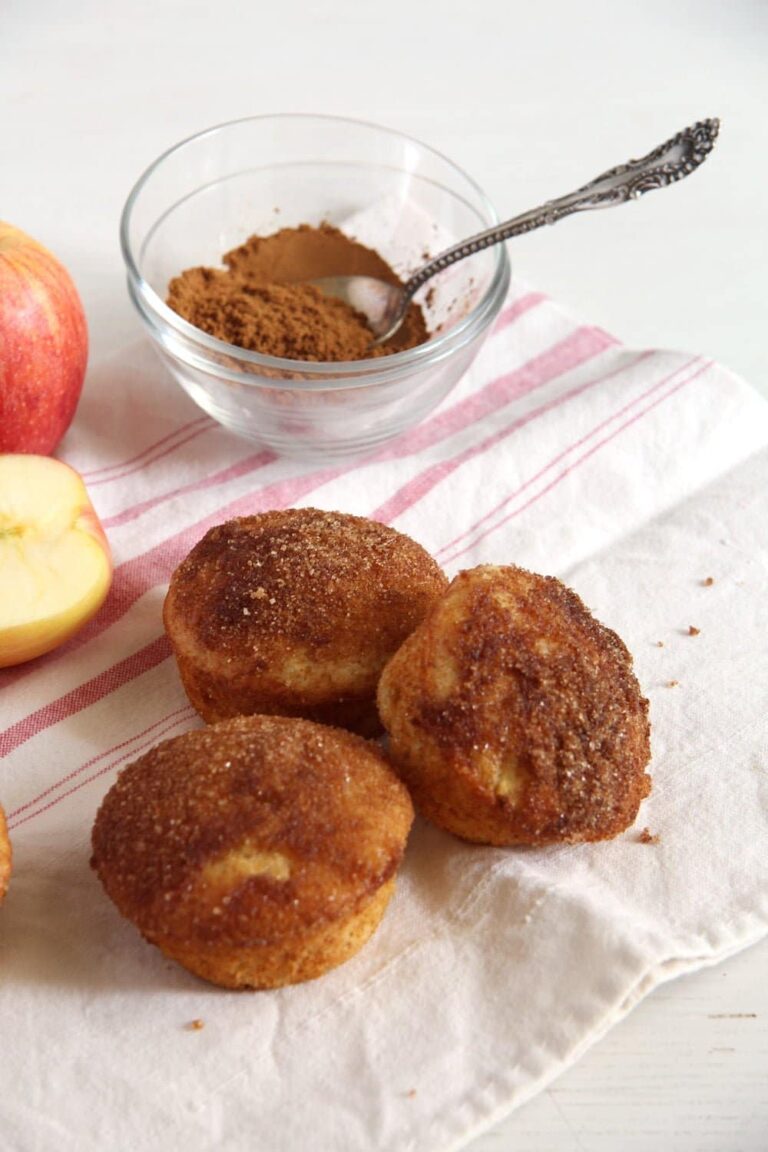 I had this recipe in mind for a while (slightly adapted from Barbara Bakes), so I immediately started. I was finished in no time and the children devoured all the muffins (except the one I ate) while still warm. There was no need for gummy bears or chocolate anymore. 🙂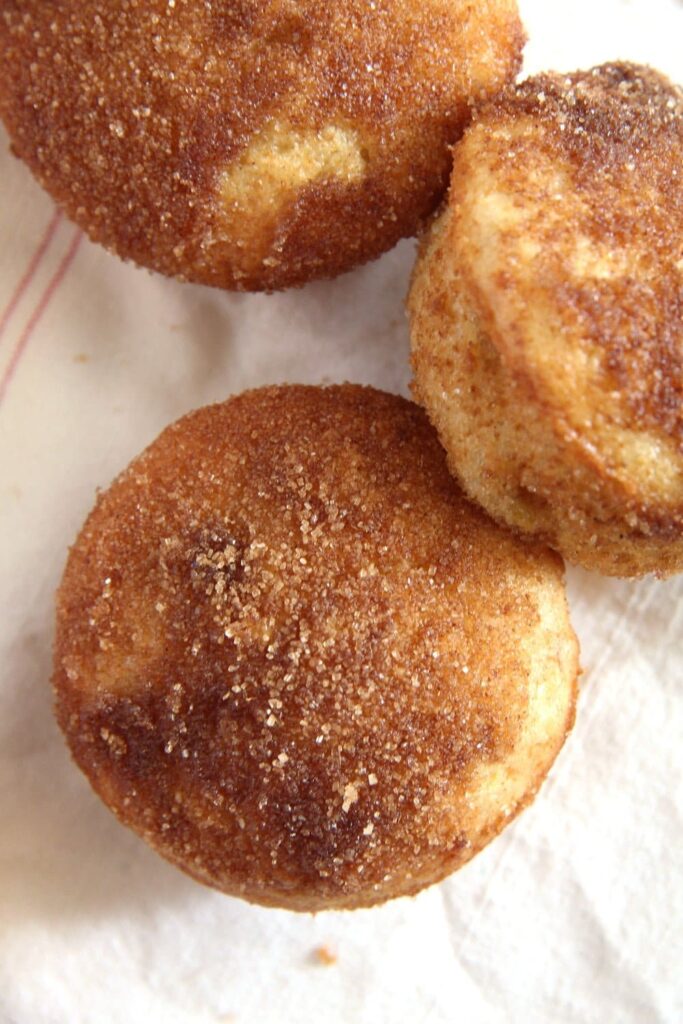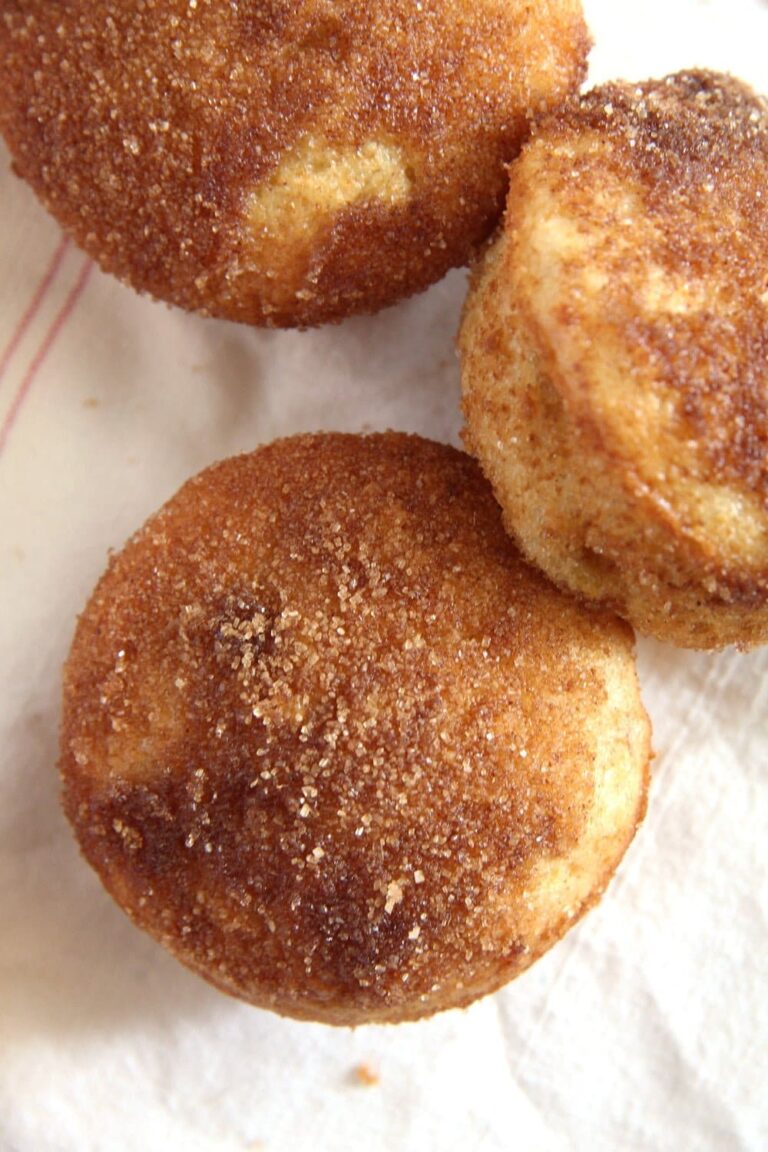 Prep time:
Cook time:
Total time: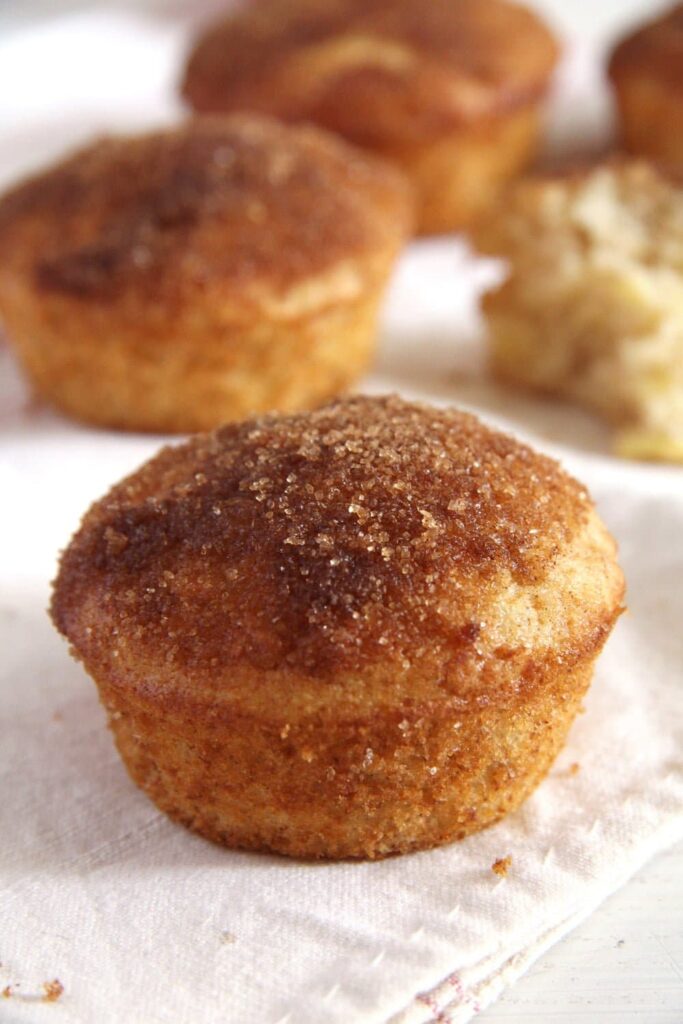 Ingredients
150 g/ ¾ cups granulated sugar
2 teaspoons vanilla sugar
1 large egg
60 ml/ ¼ cup vegetable oil
180 ml/ ¾ cup milk
180 g/ 1 ½ cups all-purpose flour
2 heaped teaspoon Dr Oetker baking powder
a pinch of salt
a large pinch of cinnamon
2 small apples
2 tablespoons butter
4 tablespoons granulated sugar
2 teaspoons cinnamon
Instructions
Preheat the oven to 180 degrees Celsius/ 350 degrees Fahrenheit. Lightly brush a muffin tray with oil.
Beat together the sugar, vanilla sugar and egg until pale and fluffy. Slowly add the oil and the milk and incorporate.
In another bowl mix together the flour, baking powder, salt and cinnamon. Grate the apples.
Carefully fold the flour mixture into the egg mixture. Don't over mix. Add the apples to the mixture as well.
Fill the muffin cups with the mixture and bake for about 15 minutes or until a skewer inserted in the middle comes out clean. Prolong the baking time for 1 or 2 minutes if necessary. Take out of the oven and let the muffins sit in the muffin form for another 5 minutes.
In the meantime melt the butter in a small pot. Mix together the sugar and the cinnamon in another small bowl.
Take each hot muffin out of its cup, dip it in butter and then in the sugar cinnamon mixture. Leave to cool on a wire rack.
Others you might like: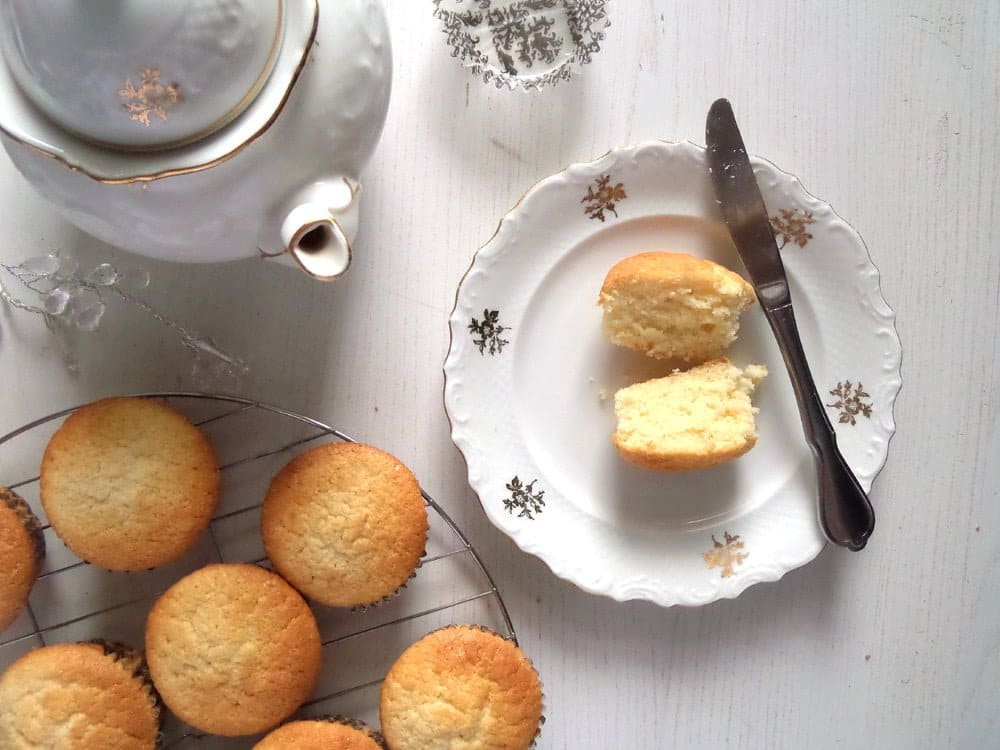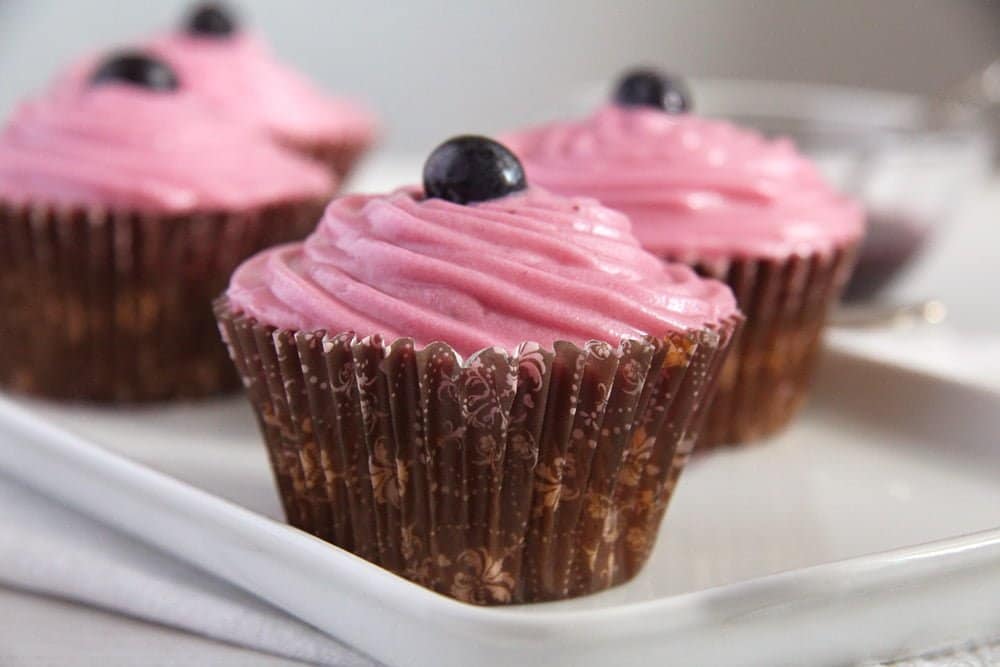 Carrot Cupcakes with Blueberry Frosting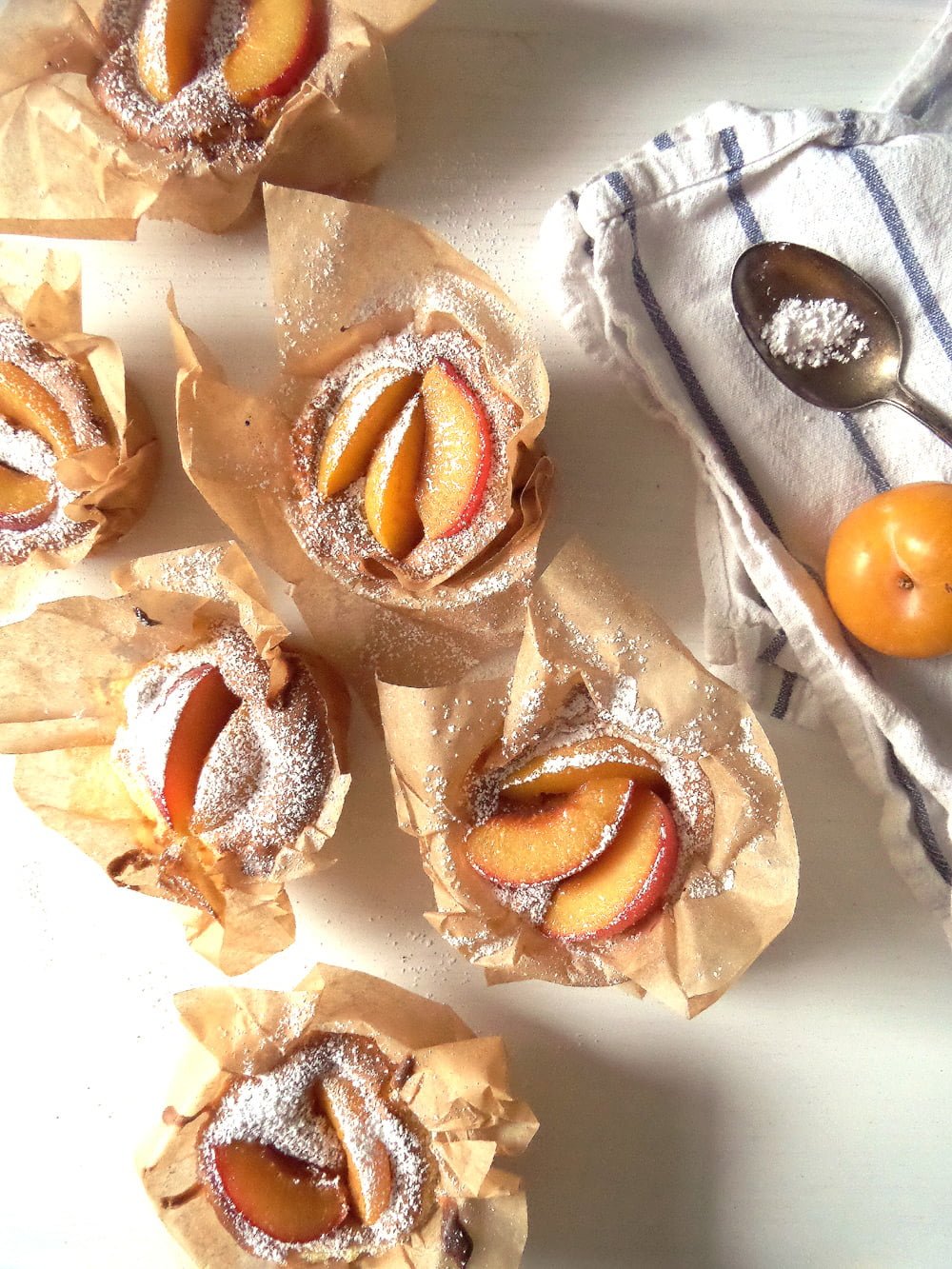 Rate this recipe!
Click on a star to rate it!
Average rating / 5. Vote count:
We are sorry that this post was not useful for you!
Let us improve this post!
Thanks for your feedback!