Incredibly creamy cheesecake with soft and aromatic apples cubes and topped with crunchy, sweet streusel.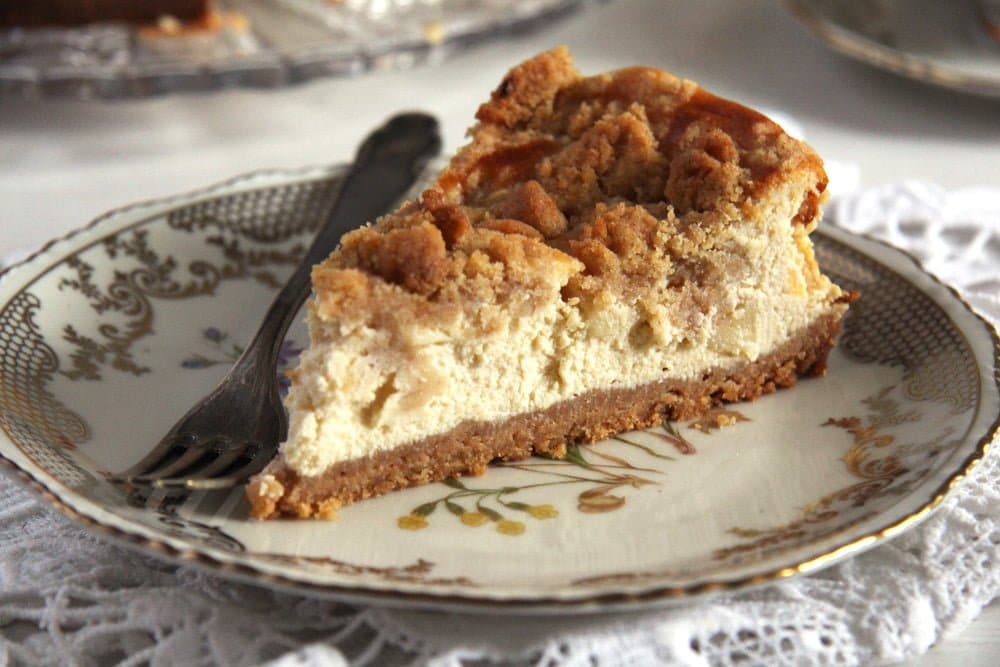 I couldn't resist another cheesecake. I know I've already posted lots of them in July, fruity ones like the Blueberry or the Cherry Cheesecake, others full of chocolate like the Chocolate Cheesecake and the White Chocolate Apricot Cheesecake and so on. But cheesecake is one of my favorite kind of cakes, something I bake really really often, a cake that most everybody loves, so why not? It was not planned, but here it is: my first cheesecake featuring apples and streusel.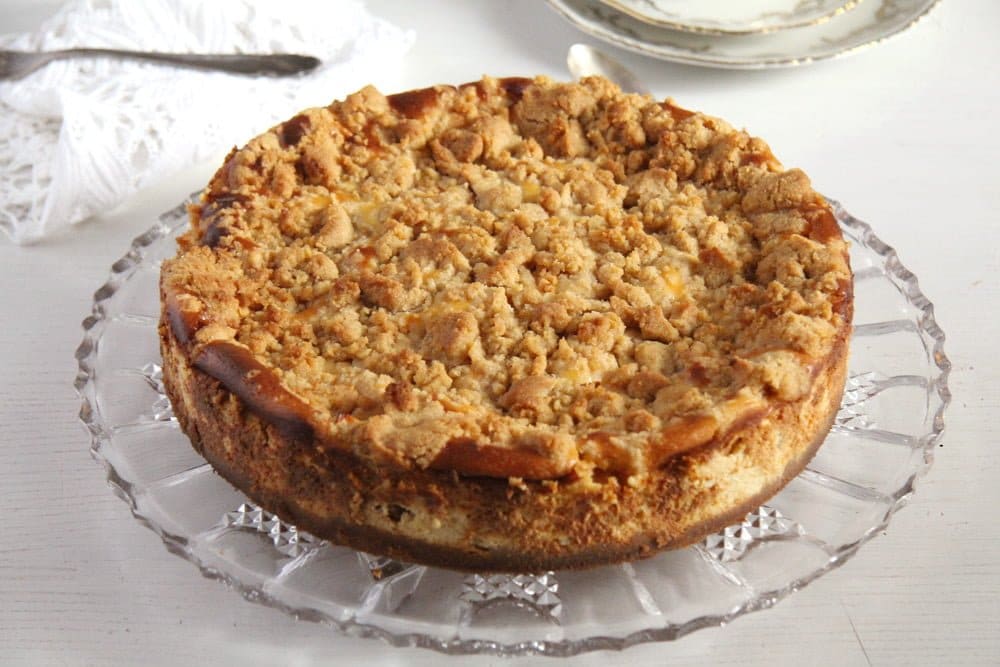 I was inspired to make this cheesecake by Rosa from For the Love of Italian Cooking. She recently posted this delicious looking New York Cheesecake and revealed that her secret to an extra creamy cheesecake is replacing the usual sour cream with heavy cream. The first time she did that was due to a mistake, but the resulting cake was so good that she's been making it like this ever since.
I was so taken by this idea that I could not resist baking a cheesecake just to see how that works. And I love the result: the cake was so wonderfully creamy, really melting in your mouth! I hope you will try this, you will love it for sure!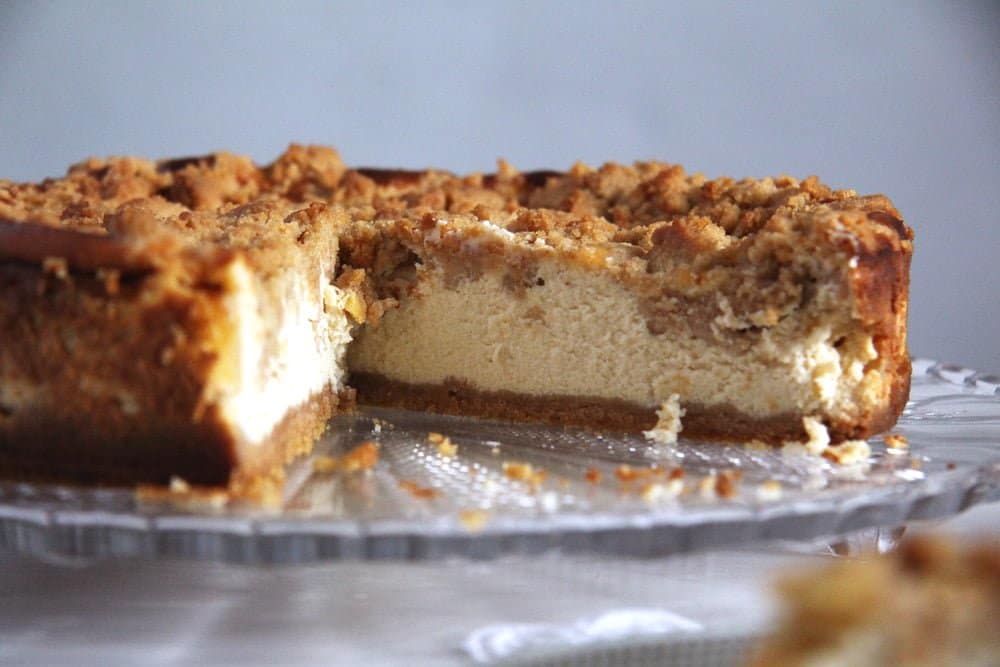 The list of ingredients might seem long, but don't let that discourage you, there are only common and cheap ingredients on the list and the cake is really easy and quick to make, especially if you use a food processor. This is one of the things I love most when making such a cheesecake. They are so quick and easy and the result is always delicious.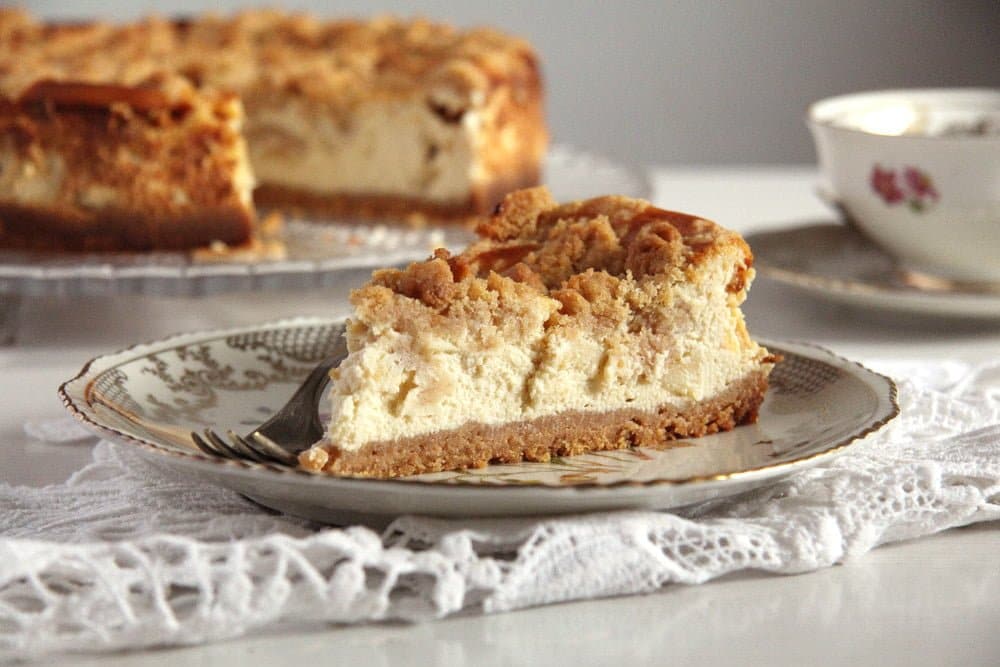 Others you might like: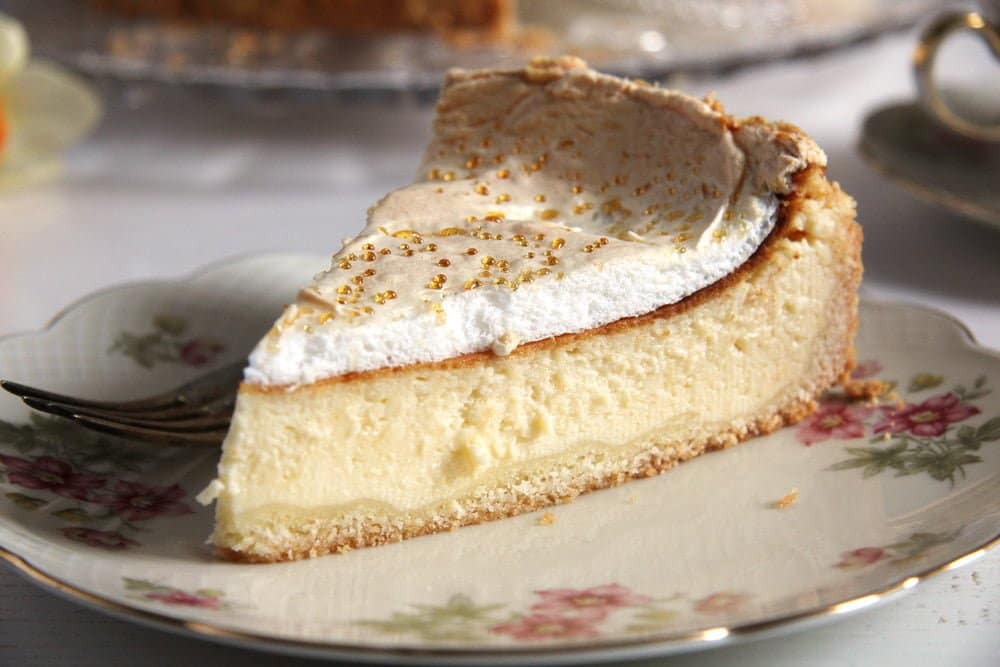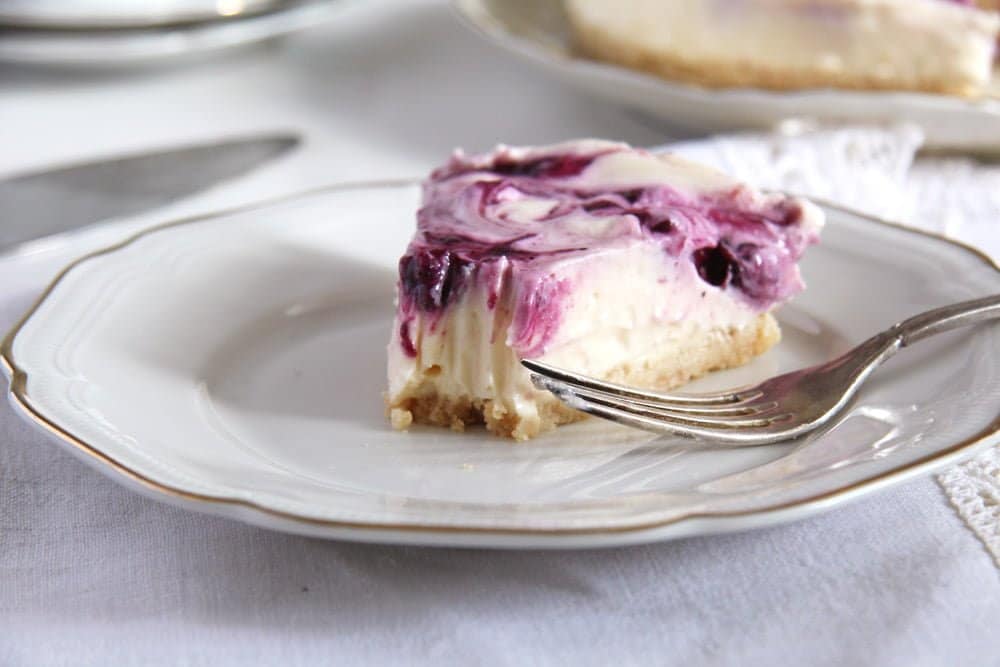 Blueberry Lemon Curd Cheesecake