Wonderfully creamy cheesecake topped with homemade cherry pie filling.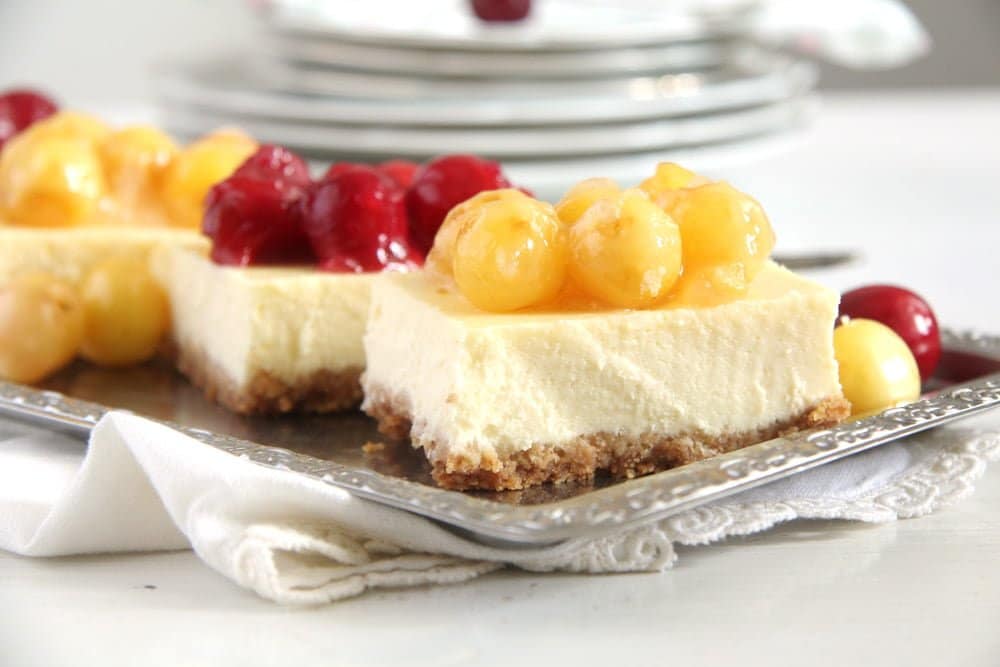 Secret Recipe Club time again! My assignment this month was Jamie's blog "Our Eating Habits". Jamie is a coffee-loving mother of 3 children, a huge Christmas and Disney fan. What I found very interesting while reading her "Above" section was the fact that she's homeschooling her children. It might not be of such an interest for American readers, but for me, someone who never left Europe, the notion of homeschooling is definitely unusual. I have heard of it before, but cannot really imagine how that works. I admire the patience and dedication one must have as a mother to be able to sit every day with the children, teaching them so many different subjects (I'd be lost when it comes to Maths, Physics or Chemistry….). Apart from that, I am rather glad to have some hours free to do my own stuff in the morning, when the kids are in school/kindergarten….. 🙂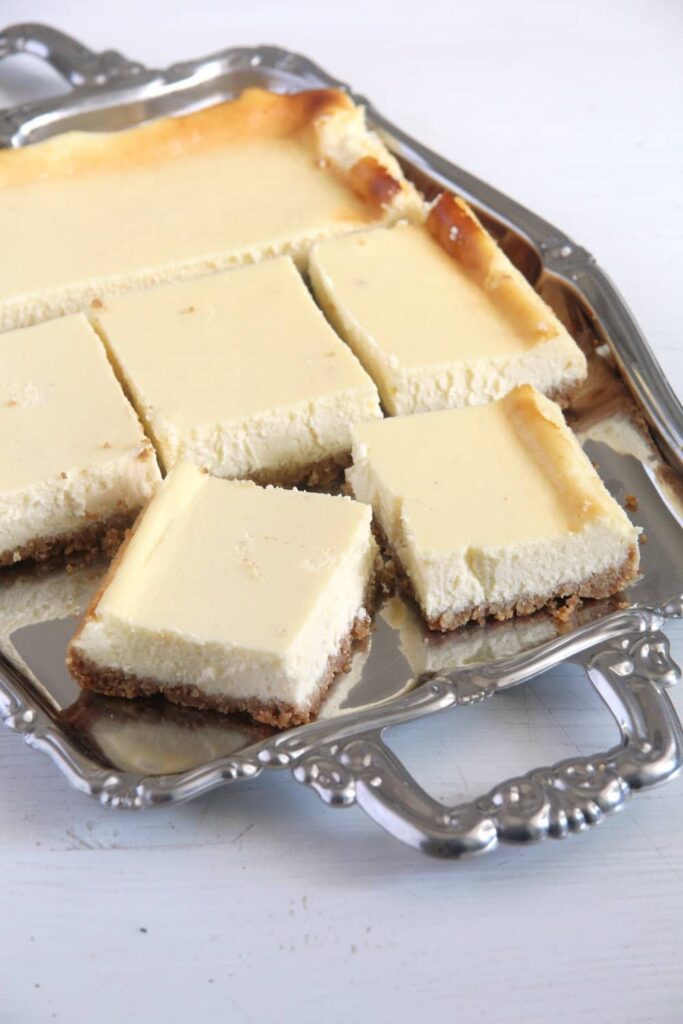 Jamie's blog is already 5 years old, so there are really lots and lots of recipes one can choose from. I picked this wonderful cherry cheesecake because it fits into my new series, which is Cheesecakes. Cheesecakes are my favorite kind of cakes probably, and I am making them so often, that I decided to make a little series featuring some of my favorites and some of the last I've made for my family and friends.
Jamie herself doesn't like cheesecakes much, but she still makes them, her family, her husband in particular, enjoys eating a good cheesecake very much. That's lucky, because this is how I came to find one of the best cheesecakes I have eaten. You won't believe how deliciously creamy and good this cherry cheesecake is. Top it with some freshly made cherry pie filling and you are in heaven.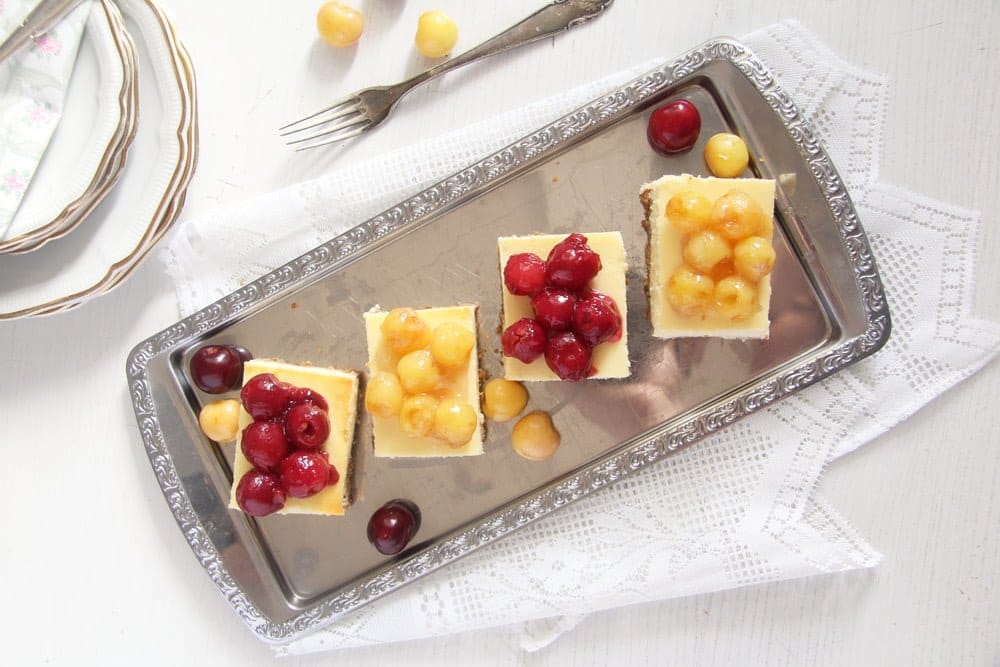 I haven't changed the original recipe much. I replaced the Graham Crumbs with oatmeal cookies because there are no Graham Crumbs to be bought around here. And I made the cherry pie filling fresh also because you cannot buy the ready-made product in Germany and because I have a huge cherry tree in the garden and the cherries are finally ripe. To make the Cherry Pie Filling I chose a recipe found on – Beyond the Chicken Coop. The result was absolutely delicious and I will make this cheesecake again and again, either topped with cherries or any other kind of fruit.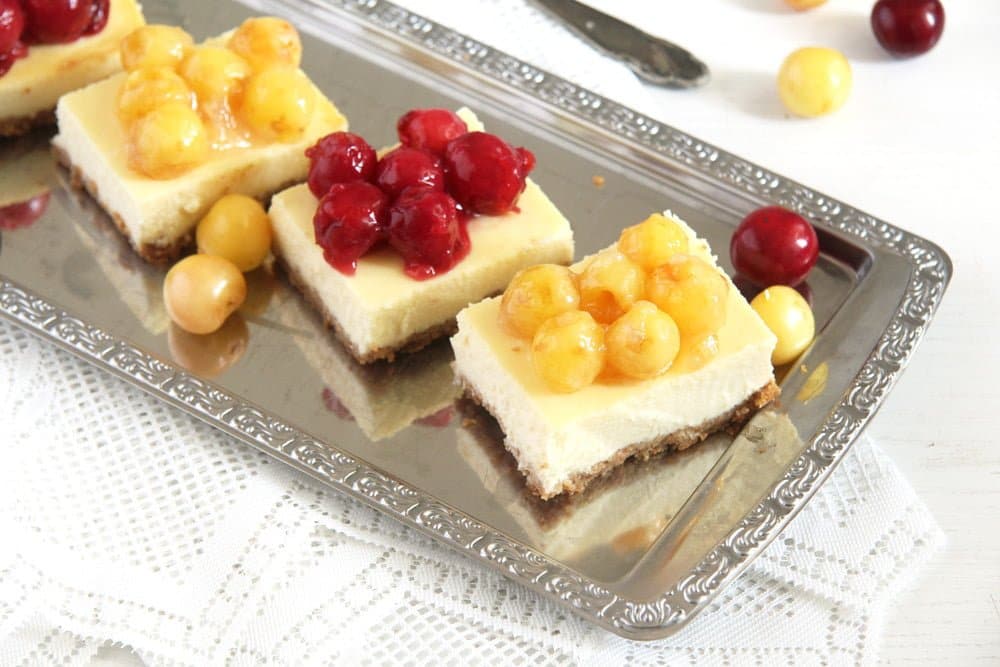 So, do visit Our Eating Habits, you will certainly find lots of recipes you will enjoy. These are some of my favorites:
Spaghetti with Lemon, Chicken and Capers 
Prosciutto Pizza with Balsamic Onions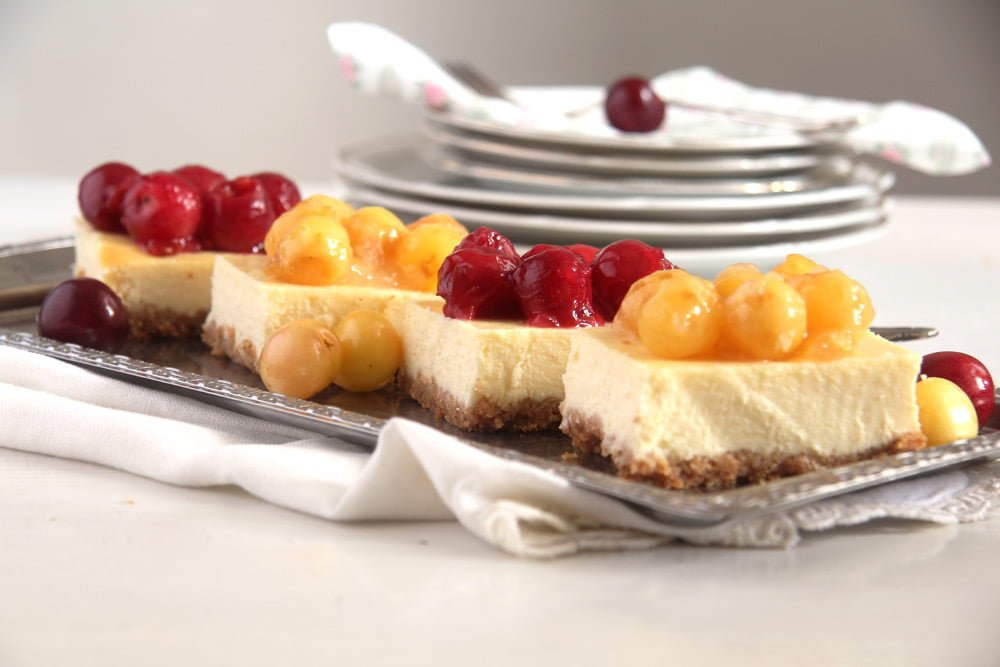 [inlinkz_linkup id=638019 mode=1]