Juicy, herbed chicken breast served with an aromatic and easy to make strawberry chutney.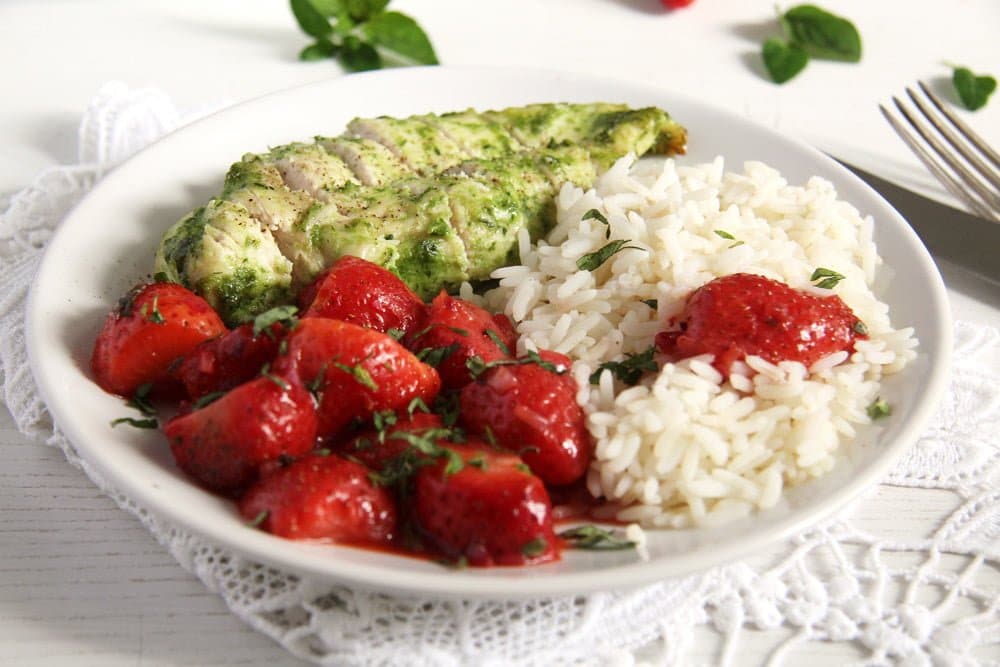 I think this is the first time I've ever had strawberries in a savory combination. I've seen lots of strawberry chutney recipes over the years, but I was never really tempted to make any. You see, I have my issues with chutney. I know it can be great, I have eaten a few good ones, but I've rarely managed to make some really good chutneys myself. And it is really not for lack of trying… there are so many I've attempted, only to be slightly disappointed in the end. We eat the first small jar and think it's OK, but most of the time, never open a second one of the same sort. Which is a shame, wasted time and wasted food.
So now, when I want chutney, I prefer to make a small batch, which can be eaten in one or two servings. If I make it to eat it in a specific combination – it's great, and I don't have to worry about the many small jars collecting dust in the cellar.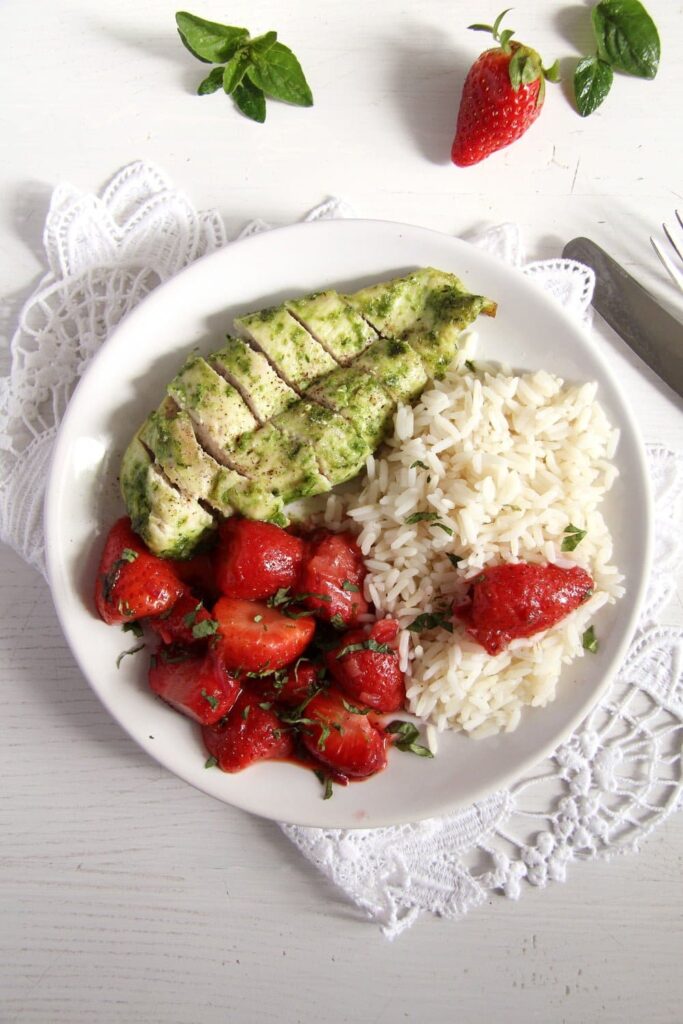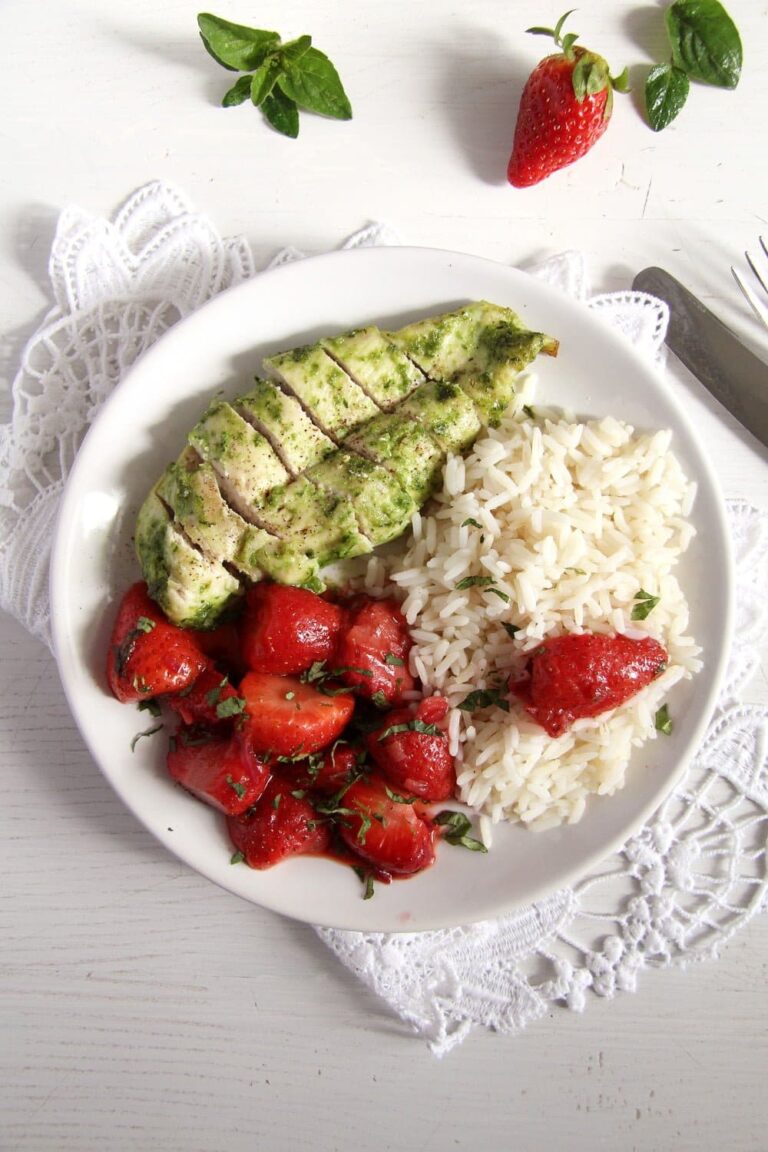 And I have to tell you that this combination is delicious. The chicken breast is aromatic and tender, and the sweet and spicy strawberry chutney fits it perfectly. Just cook some rice and you're done. Cooking this complete meal will not take more than 30 minutes. Well, the marinating time not included, but you could just make that in about 5 minutes before you leave for work in the morning and have everything waiting for you patiently in the fridge at lunch or in the evening. And in comparison to all the other recipes in this strawberry series, this dish is even low in calories. Yuppy!
I used my Parsley Garlic Paste form the Herb Series to marinate the chicken. I love it and use it all the time, either for marinating chicken, steaks or fish but also to spice up soups, stews or whatever. It is cheap and very easy to make, it keeps very well and there are millions ways you could make use of it, so I strongly recommend you making it. But if you don't, than you can finely chop a bunch of parsley or other herbs of your choice and 2 or 3 large garlic cloves, mix everything with the olive oil and use that to marinate the chicken breasts.
Others you might like: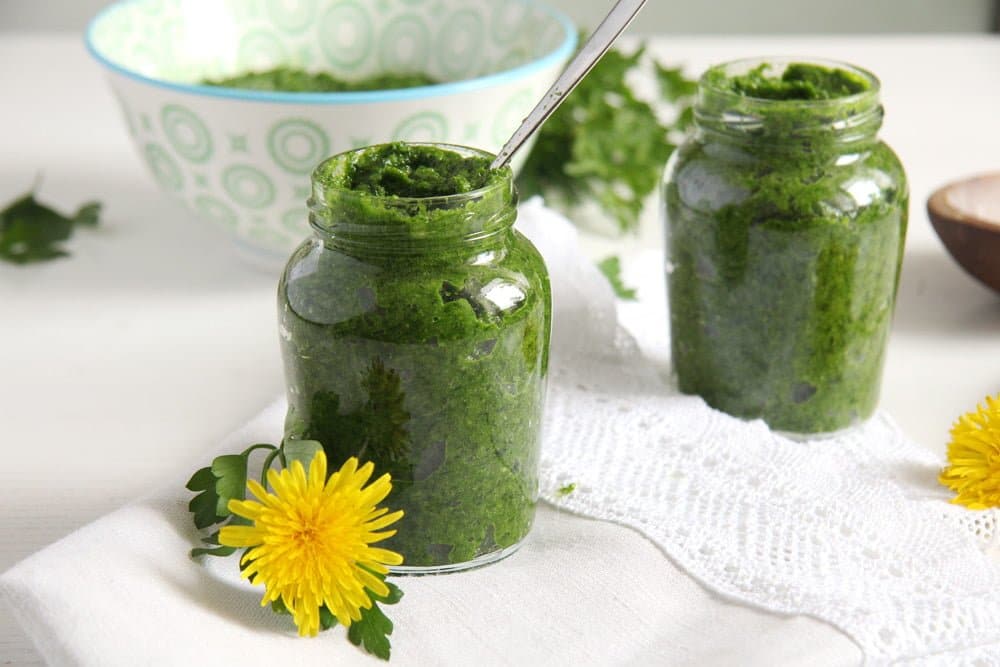 Herb Garlic Paste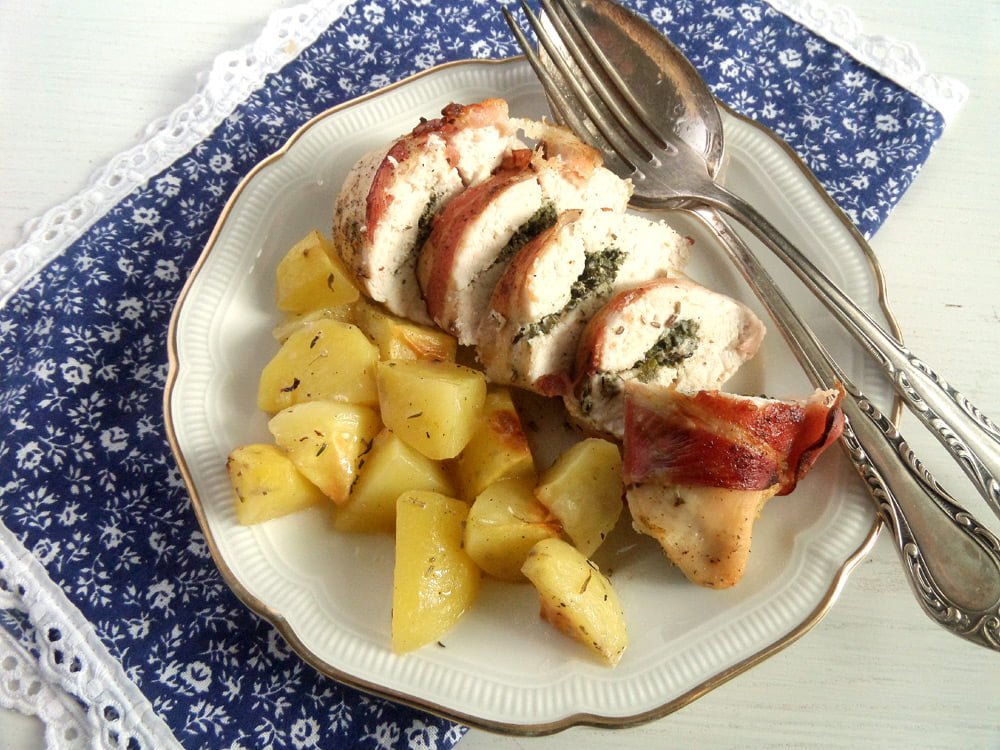 Chicken with Bacon and Herbs
Herbed Pork Tenderloin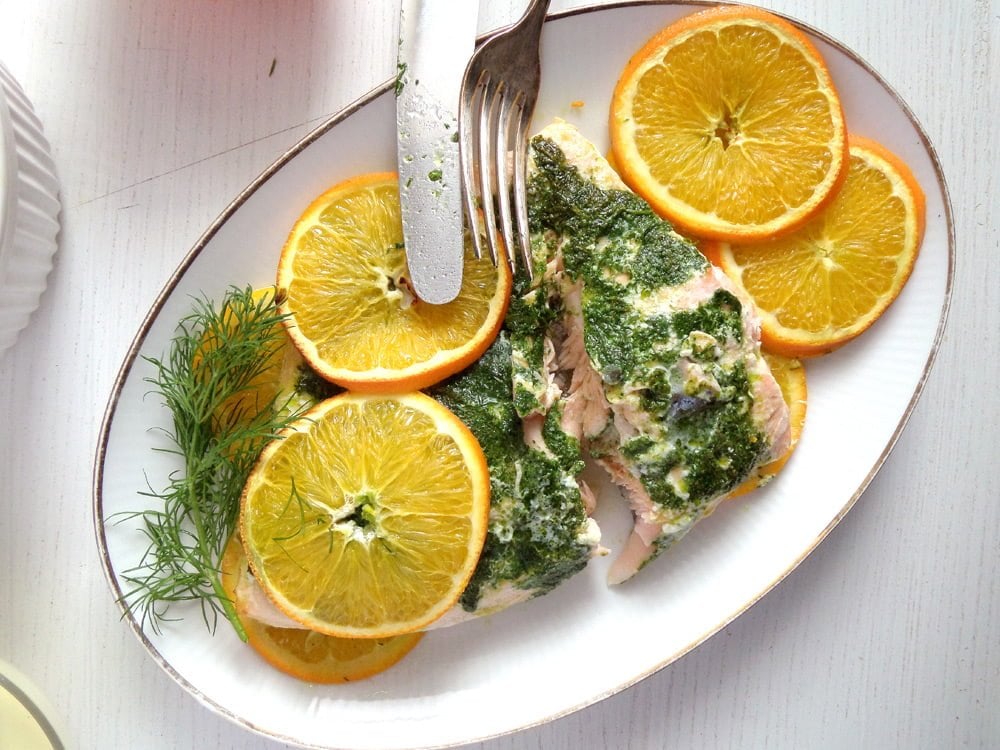 Orange Salmon with Dill and Orange Rice