A perfect pull apart bread with plums and cinnamons: soft and fluffy, sweet and full of flavor, this plum bread is a new favorite for us.
I don't really know how I came to make this plum pull apart bread. Actually I was searching for something quicker and involving less work, but then I got tangled in Pinterest again and suddenly there was nothing else I wanted to make than a pull apart bread.
Easy pull apart bread with plums and cinnamon
I have never made one before and was not sure about the best way to build the bread. After reading a few recipes and not understanding exactly what I was supposed to do (I realize now I should have tried You Tube, but somehow I never have the patience to watch an entire video and some of the voices are soooo annoying!), I decided to just start and see how it goes along the way.
And it went remarkably well, much easier than I had thought. I cannot really give a source for this pull apart bread, as my recipe is a combination of many. I read something here and something there, I thought a few other things necessary or unnecessary and in the end I came up with my own version.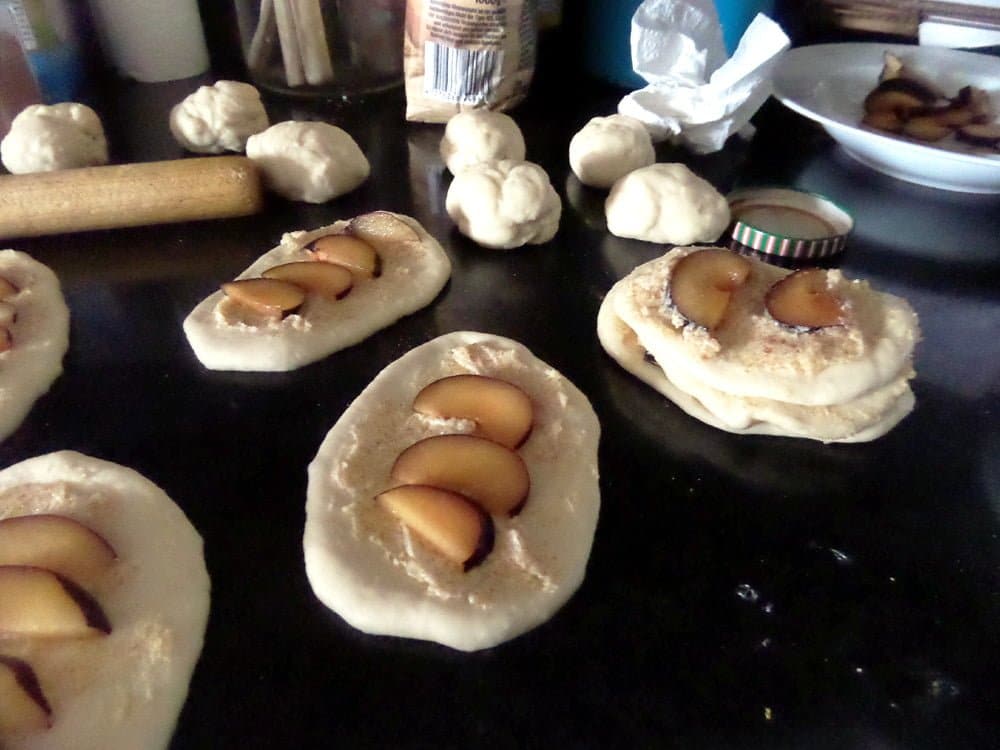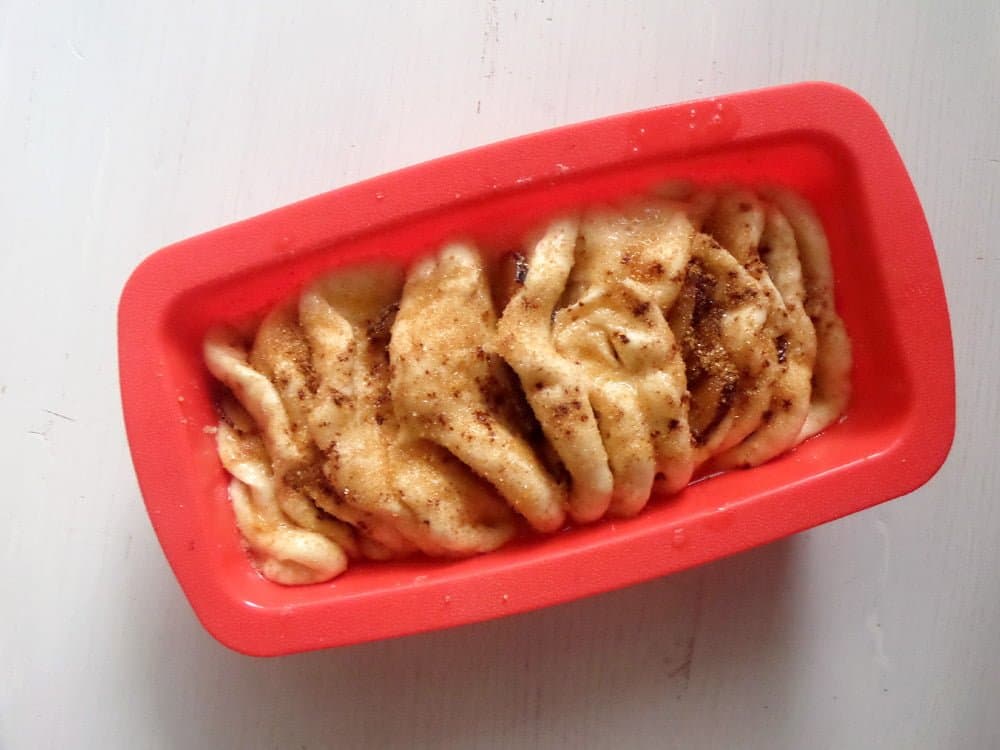 The plum pull apart bread was baked and then eaten warm, I just took some time for the pics and half an hour later the last piece was gone. Mind you, it was not a particularly large bread, but still there were only 3 adults and 2 children present.
It was absolutely delicious, soft and sweet with tangy plums. The plums were in this case the perfect choice, as we had many of them in the house, this is their season anyway, but I would love to try this bread with cherries next summer. Or peaches.
I am in a pull apart bread phase right now, I am already planning the next one, so if you have any REALLY good recipe, please let me know.