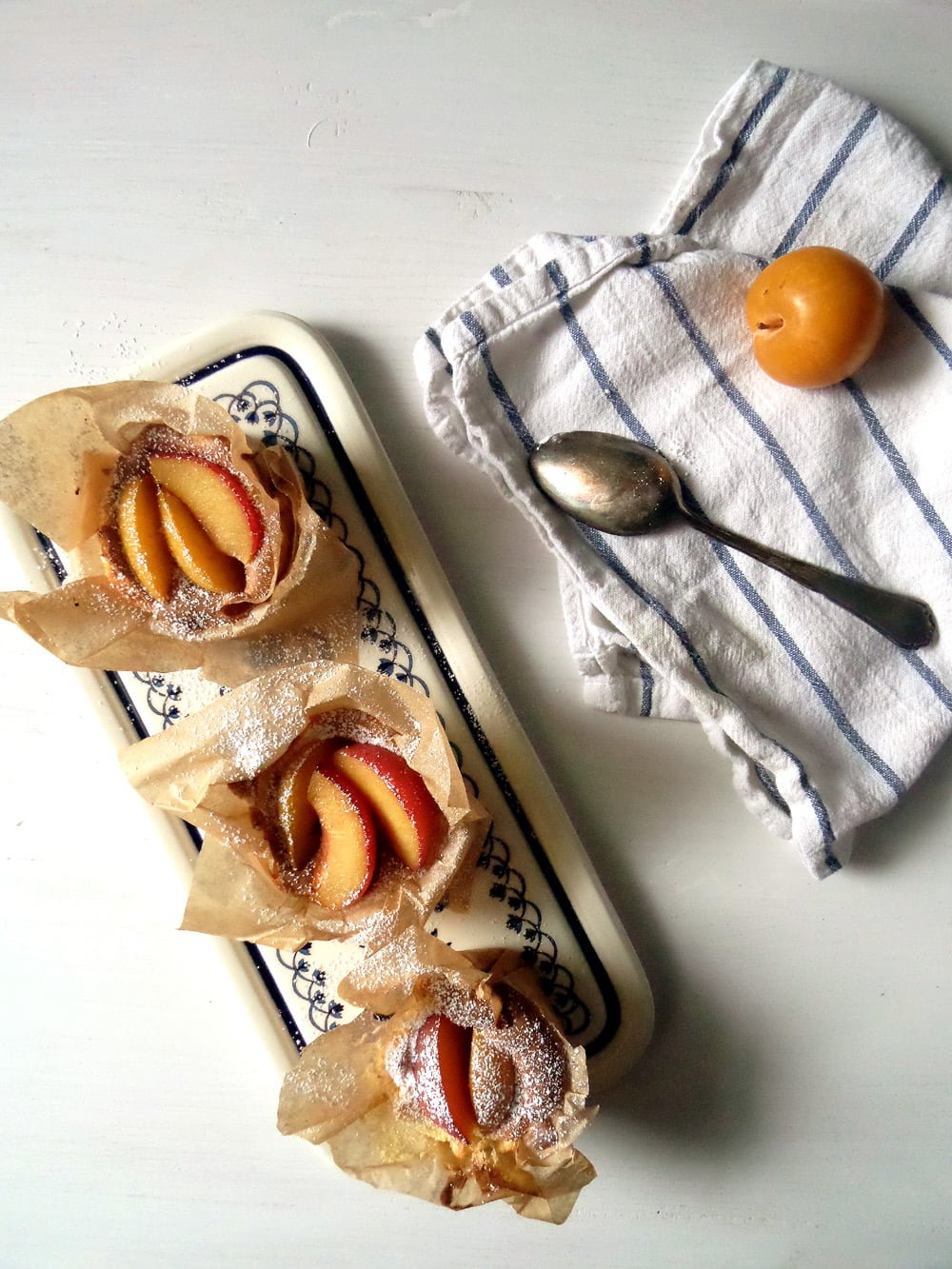 Clafoutis is a French sweet casserole containing fruit and a pancake-similar batter, not overly sweet but soft and delicious, something you can enjoy either as a light dessert after a meal or as a cake.
I have made quite a few clafoutis in my life, the classic one with cherries, but also with apples and peaches.
This time I used plums, ripe and sweet red and yellow plums. They looked so nice I bought them without really having a plan with them, I thought we would just eat them as they are. But after finding this plum clafoutis recipe in one of Yotam Ottolenghi's books (Ottolenghi) I kept 4 of them behind and baked on Sunday.
They were absolutely great, as all Ottolenghi's recipe I have ever tried. As unfortunately there were only 6 small ones, they were gone in minutes. Next time I will definitely double the batch.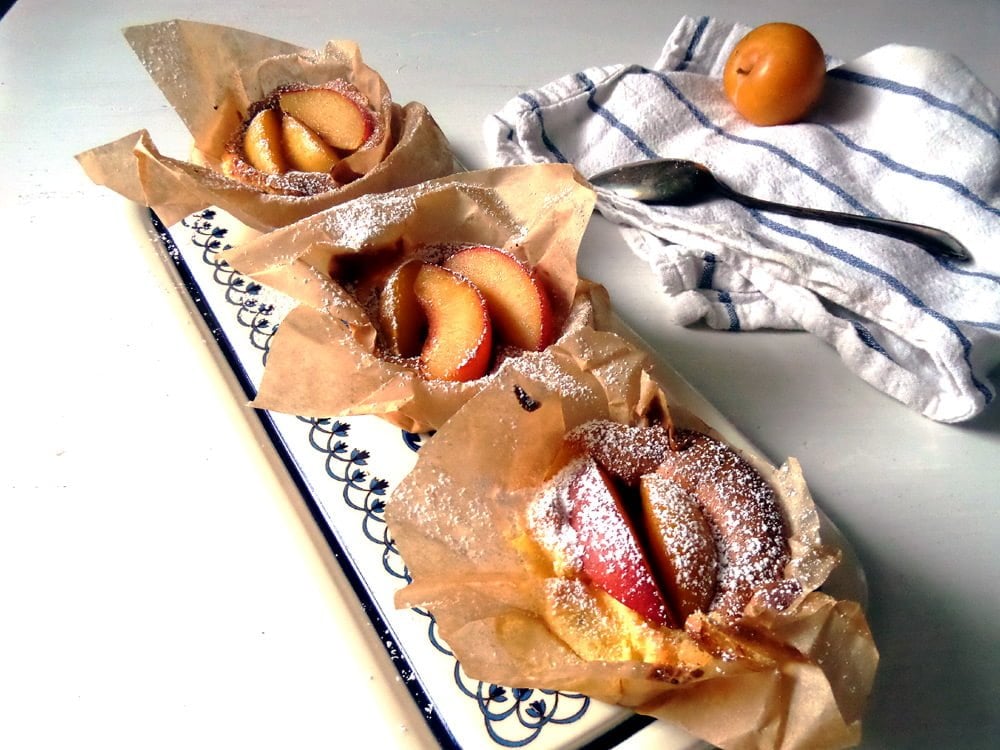 Prep time:
Cook time:
Total time: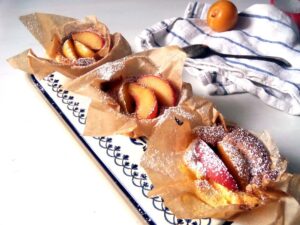 Ingredients
oil for brushing the tins
4 ripe plum (I used 2 red and 2 yellow)
3 eggs
70 g/ 2.4 oz sugar
70 g/ 2.4 oz all-purpose flour
1 teaspoon vanilla essence
150 ml/ ⅔ cup heavy cream
a pinch of salt
½ vanilla pod
icing sugar
Instructions
Preheat the oven to 170 degrees Celsius/ 340 degrees Fahrenheit.
Brush 6 ceramic ramekins or small baking dishes (about 10 cm/ 4 inch diameter and 2 cm/ 0.7 inch deep) with oil and line with baking parchment discs cut to come a little above the edge of the forms.
Half and cut each half of the plums into 3-4 wedges. Arrange half of them in the prepared forms.
Separate the eggs. Whisk the egg whites until stiff, add half of the sugar and whisk again until soft peaks form. Set aside.
In another bowl whisk the egg yolks with the rest of the sugar until pale and creamy. Using a rubber spatula fold in the flour. Add the vanilla essence, cream and pinch of salt. Split the vanilla pod, scrape out the seeds and add them to the mixture. Fold the stiff egg whites gently into this batter.
Pour the batter over the plums, about three-quarters of the way up the paper cases. Bake for about 20 minutes. Take out, arrange the rest of the prepared plums on top and bake for another 5 minutes or so until a skewer inserted in the middle of a cake comes out dry.
Let cool slightly, then remove from the forms.
Dust with icing sugar before serving.