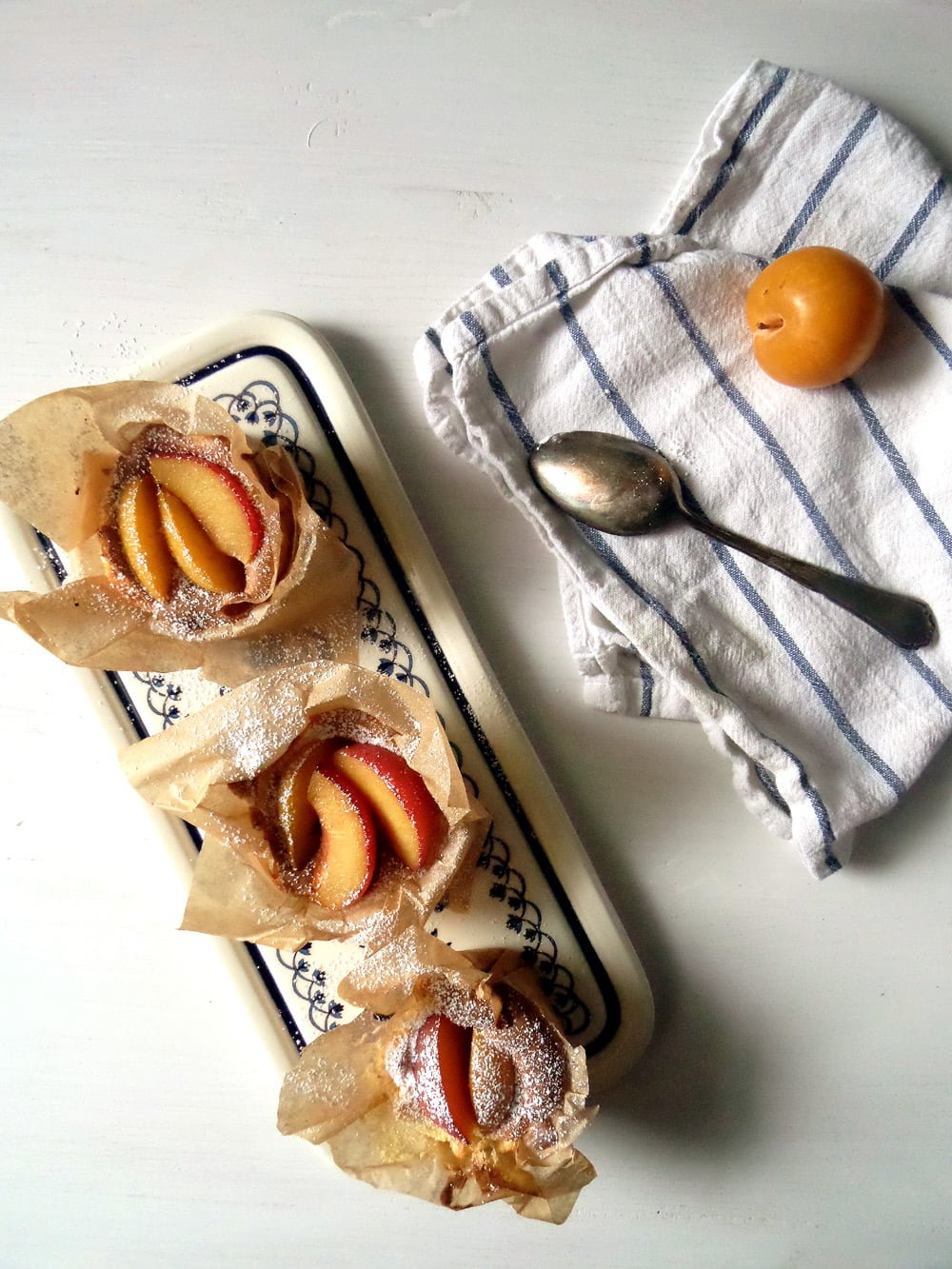 Clafoutis is a French sweet casserole containing fruit and a pancake-similar batter, not overly sweet but soft and delicious, something you can enjoy either as a light dessert after a meal or as a cake.
I have made quite a few clafoutis in my life, the classic one with cherries, but also with apples and peaches.
This time I used plums, ripe and sweet red and yellow plums. They looked so nice I bought them without really having a plan with them, I thought we would just eat them as they are. But after finding this plum clafoutis recipe in one of Yotam Ottolenghi's books (Ottolenghi) I kept 4 of them behind and baked on Sunday.
They were absolutely great, as all Ottolenghi's recipe I have ever tried. As unfortunately there were only 6 small ones, they were gone in minutes. Next time I will definitely double the batch.