Cinnamon spiced carrot cupcakes with a soft and creamy buttercream blueberry frosting.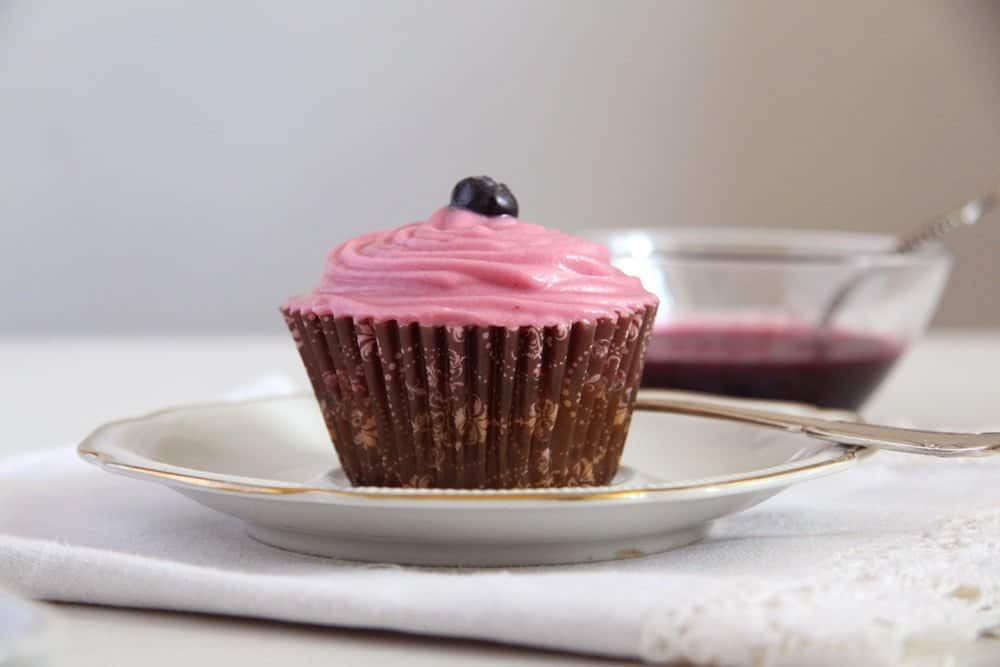 One of my best friends ate one of these cupcakes and the only thing she was able to say between two bites was "Megageil", which you could approximately translate as mega awesome, mega sexy, mega attractive or, better, a mixture of all these words together. 🙂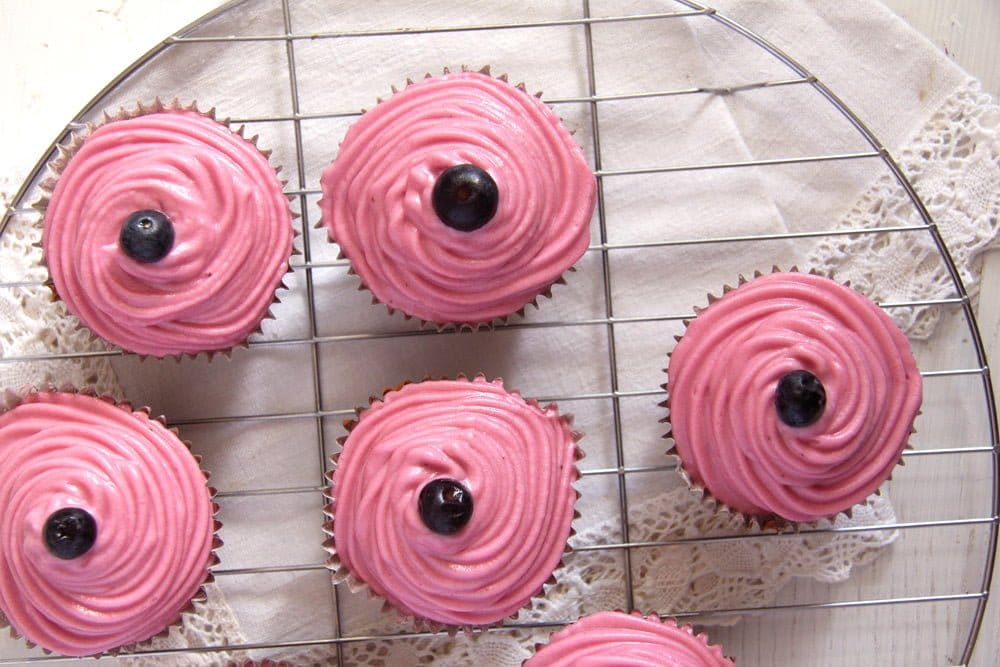 I never would have used this word to describe the muffins myself, but as soon as I heard it, I thought that they describe these cupcakes better than any other words I could think of. The matching between that robust muffin, deliciously spiced with cinnamon, nutmeg and ginger and the soft, creamy and sweet blueberry frosting, then the brown-orange manly body of the cake and the feminine pink of the topping, really a match made in heaven, attractive, sexy, luxurious, seductive … all words connected with the word "geil". Trust me, you don't want to miss these cupcakes in your life.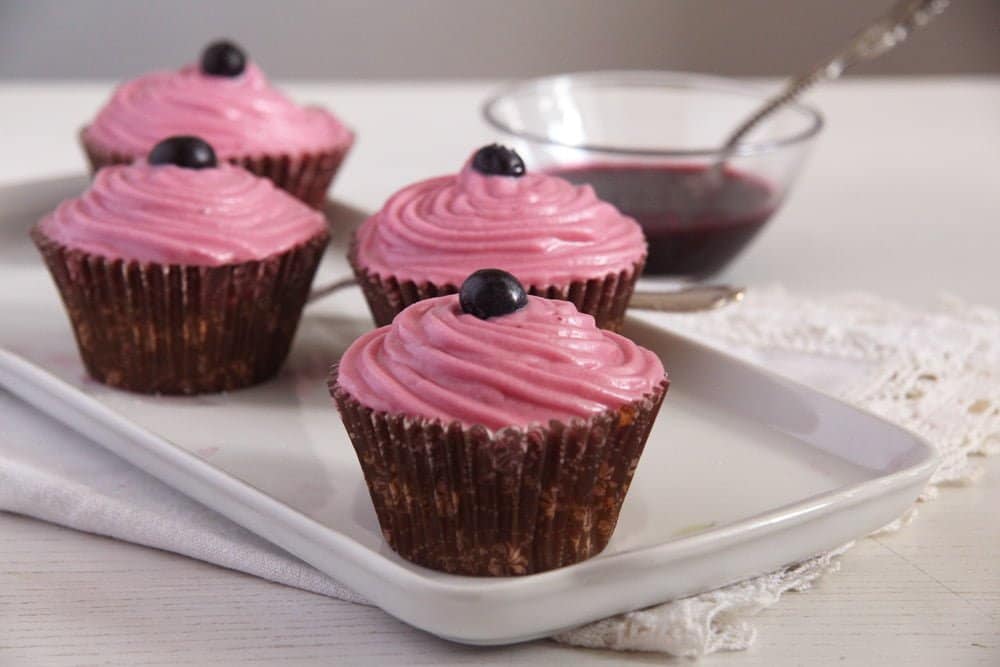 So, as I am still on holiday I will keep it short today as well. Make these cupcakes, they are so geeeeeeil!!!!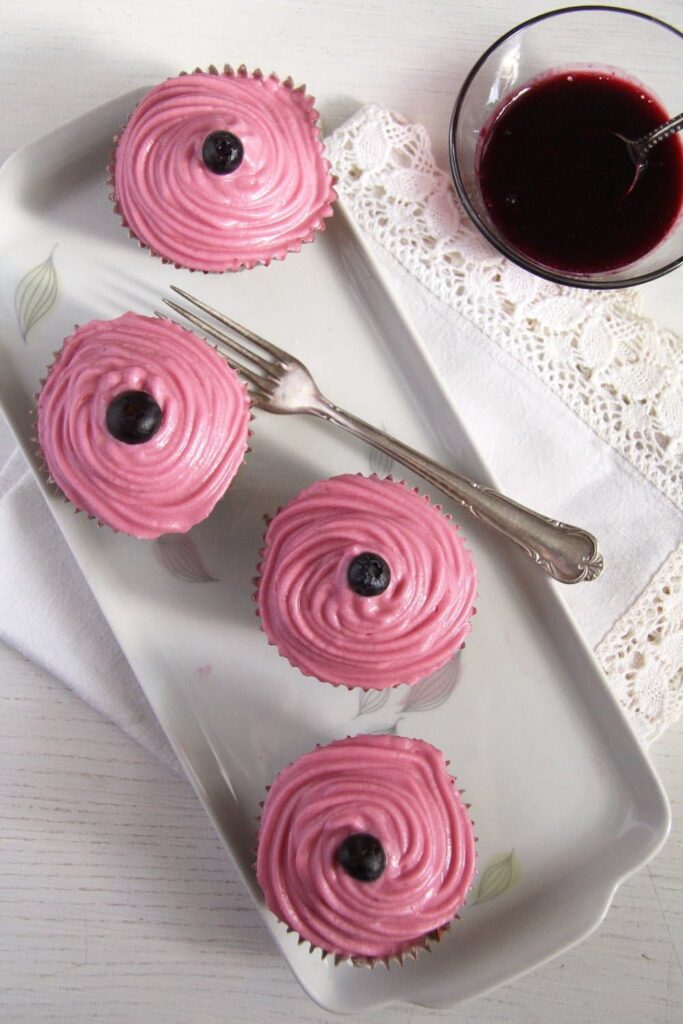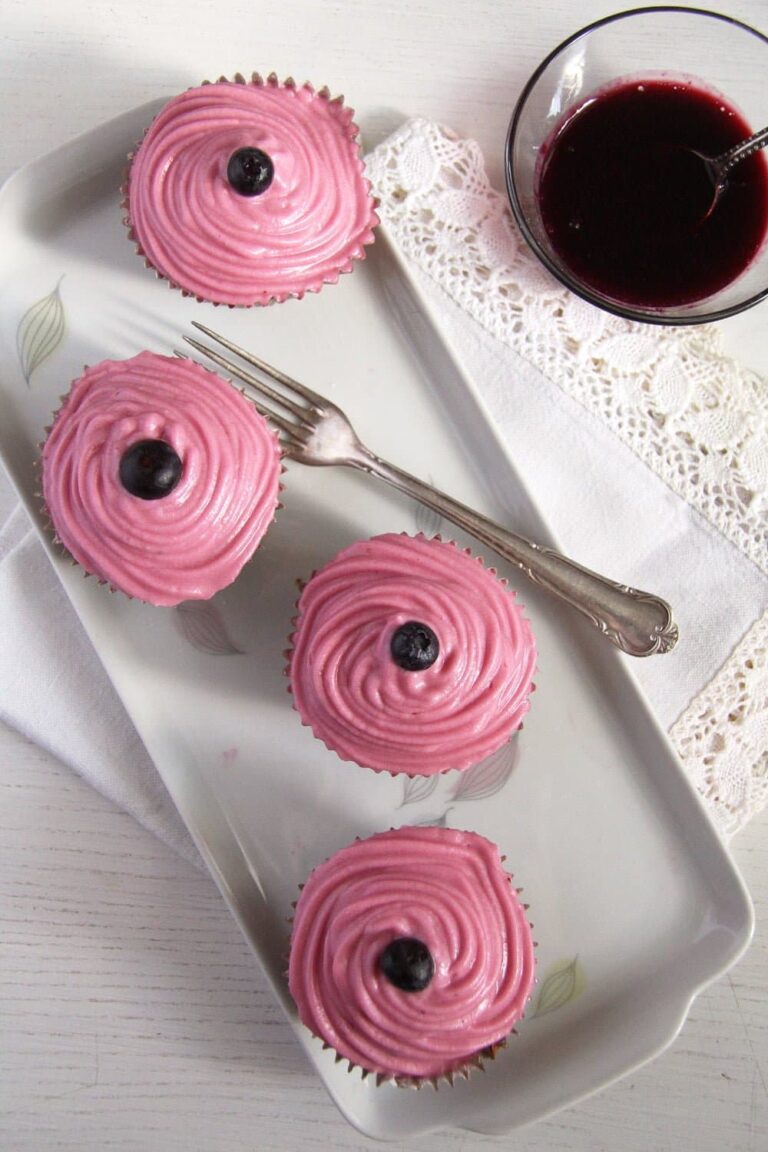 Others you might like:
Blueberry Curd Meringue Cupcakes