Daube à la bouef – a classic Provençal beef stew with tender meat pieces, a luscious red wine sauce and olives.
I am not much into French cooking. I know many will be shocked to hear this… :). It is not that I don't like it if I ever get to eat it, but somehow I am not often tempted by French recipes myself. Might be the fear of the amounts of butter one associates with French cooking, I cannot say, but truth is, I could count on my fingers the French dishes I've ever cooked or eaten in my life. What comes to mind, things that I have cooked many times are the Quiche Lorraine and variations of it, Coq au vin, Ratatouille, Boeuf Bourguignon, Crème Caramel and … can't remember any other…
Of course, I have seen and loved "Julie and Julia" and heard of Julia Child's Mastering the Art of French Cooking (2 Volume Set)
, but I truly don't even own one single French cookbook. What a shame! If you can recommend one you find really good and containing doable recipes, let me know. And by doable I mean not the kind of recipes that put you off cooking because they are either to laborious or time intensive to make or contain tons of butter, goose fat or cream. Or artichokes and truffles, which I wouldn't mind eating if they would not be so hard to find or immensely expensive. I wonder how many of you will now think that I am a complete ignorant, but really, that is what I always associate with French cooking. But I am willing to learn, so don't hesitate to teach me better.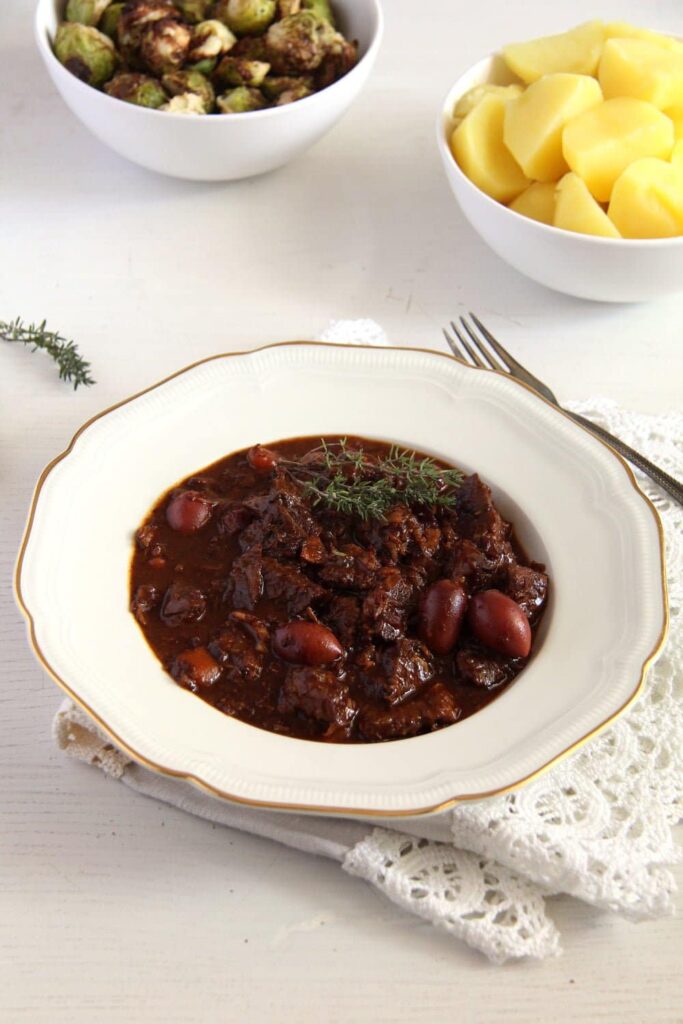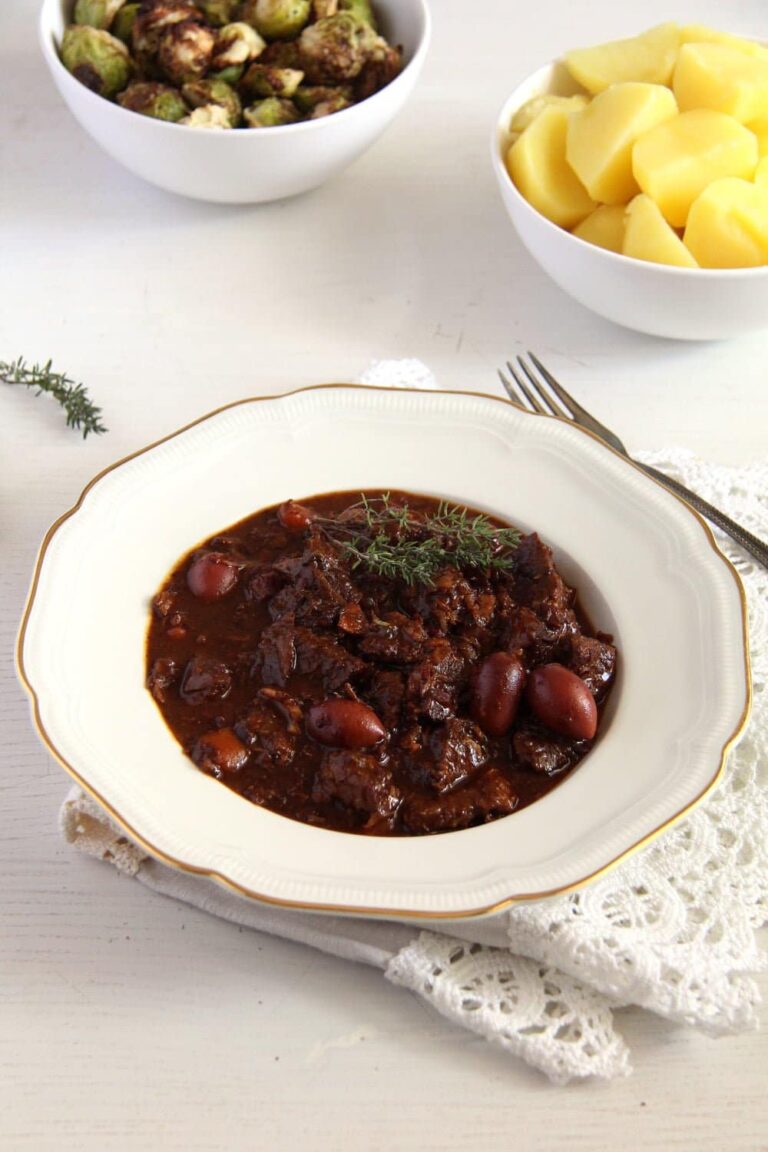 One thing I can tell you about this stew: it is so delicious that I can understand why people go crazy about the French cuisine. It is an easy dish to make, that is why I didn't hesitate one moment after I've seen the recipe and the pictures in a magazine (Essen und Trinken). I was searching for something to make with a last, smaller batch of beef bone broth I still had in my fridge and this was the perfect solution. And I am thoroughly convinced that using bone broth gave the dish even more structure and flavor than I could have achieved using a plain either homemade or store bought simple beef broth. Simple beef broth is ok, but the bone broth has thousand times more flavor, if you ask me. When using simple beef broth I always have to "help" its taste with some beef broth granules or rather large amounts of salt. That is completely unnecessary in case of bone broth, the flavor is so strong, so concentrated, you will not need anything else, except a bit of salt and pepper.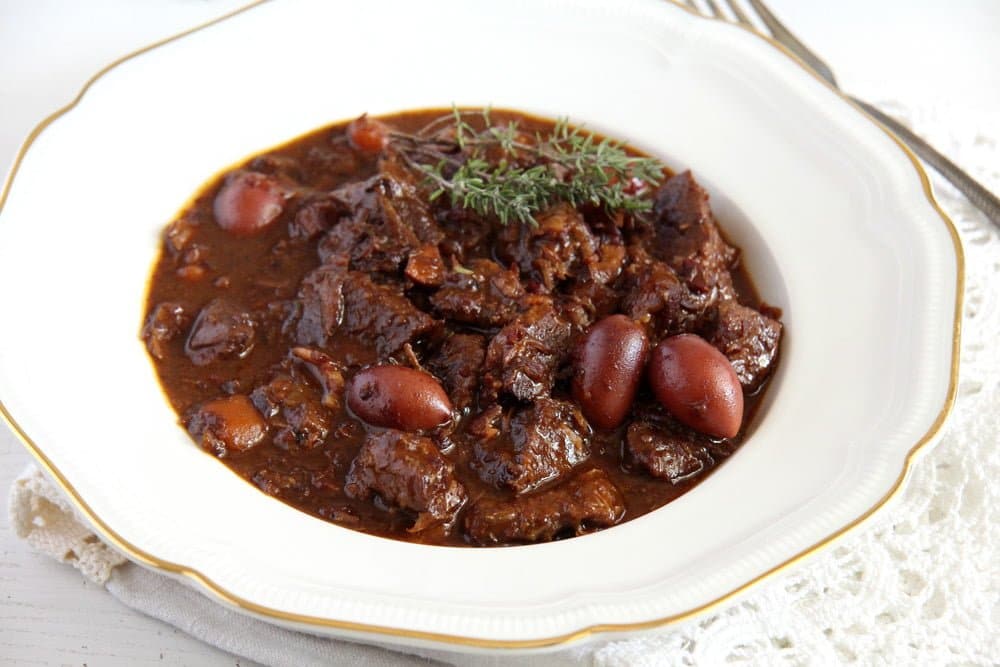 I am normally using my homemade beef bone broth for this kind of recipes, but if I happen to be out of it, don't have time to make it or only need a smaller amount like in the case of this stew, than I like to use Kettle & Fire's organic beef bone broth. Give it a try, I am sure you will like it. Take a look at their product and if you decide to buy, don't forget to include the promocode MYSPOON15 to your order and you will get 15% off your first order.
And if you would like to read more about beef bone broth, here is an interesting article talking about a bone broth detox, I found that to be a very good read.
Disclosure: This post contains affiliate links, which means that if you click on the product link and make a purchase, I will receive a compensation.

Others you might like: