This is the base of the best soups, sauces and stew you could possible make. And not only: bone broth seems to have amazing benefits on your health.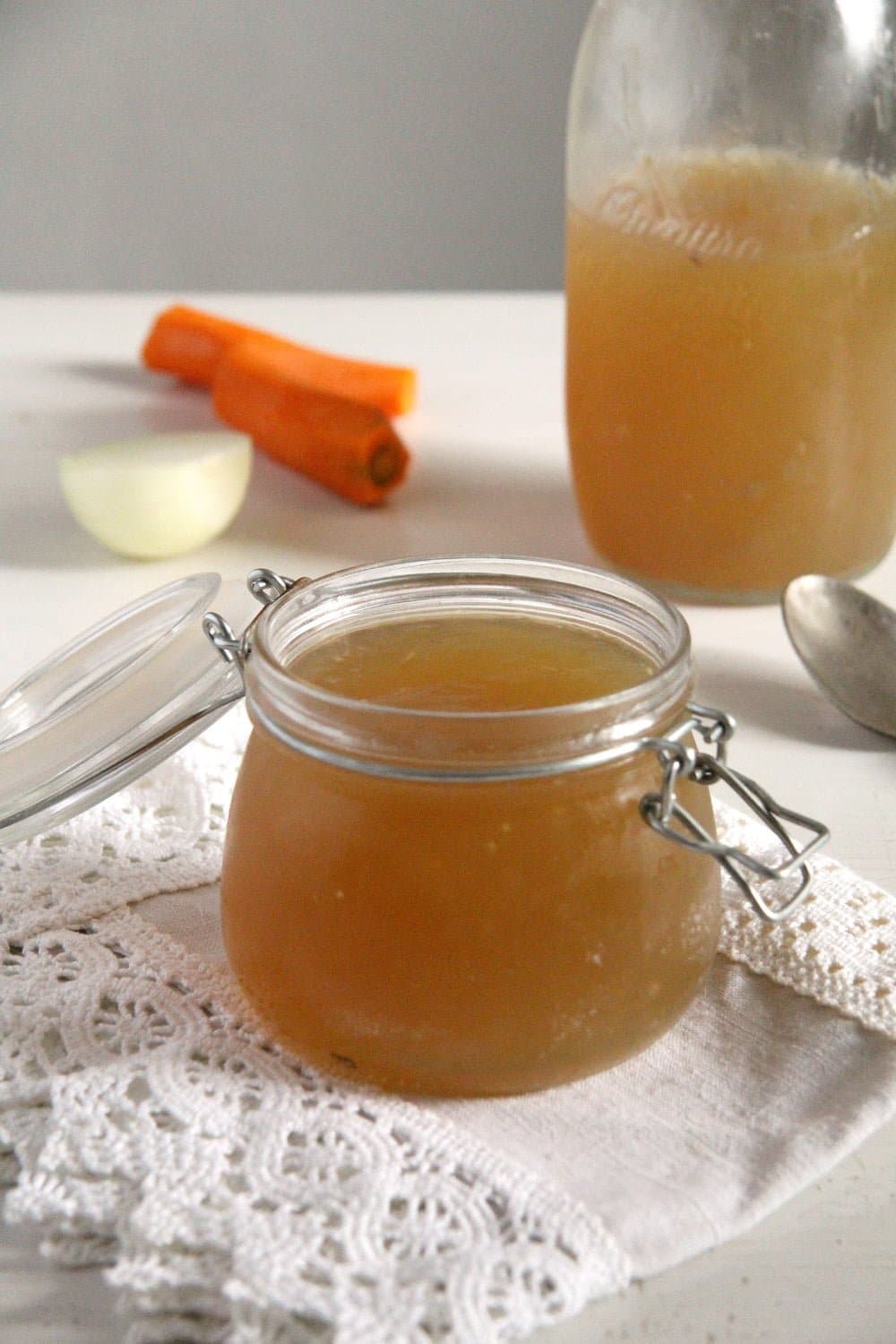 In previous posts we talked about the different between broth and stock. Bone broth is unique because it uses the parts of the animals we typically throw away (bones, marrow, joints) instead of the meaty bits. Bone broth is incredibly healthy because inside the bones contain an abundance of a protein called collagen. By simmering the bones in water for 12-24 hours, it breaks down the collagen to form a gelatin. This gelatin contains many amino acids like glutamine and glycine, which are well known to help benefit your digestive health, immune system, and reduce joint inflammation.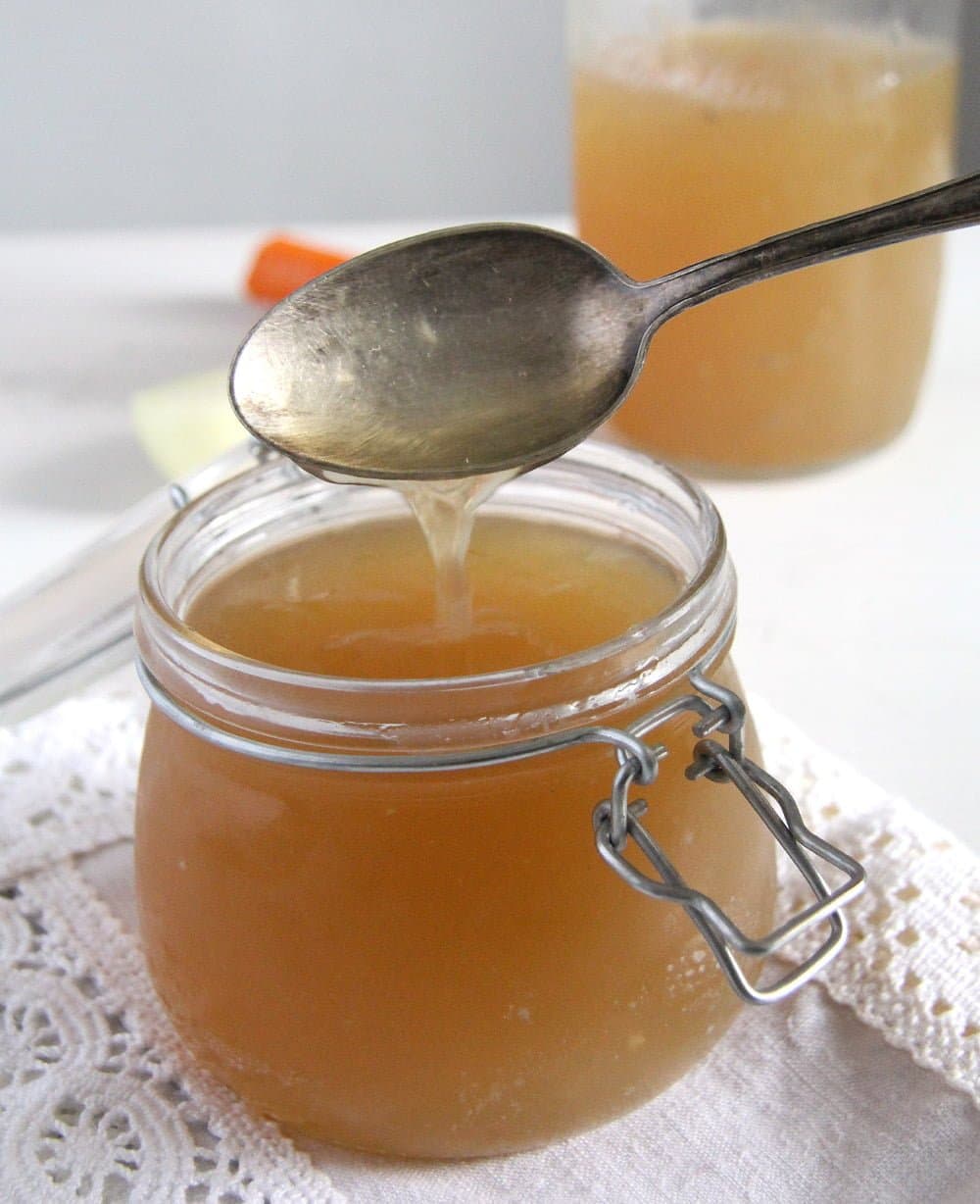 Similar to other broth recipes I've shared, this recipe uses vegetables to help build the complex flavor. But the true magic really comes from using grass-fed bones and simmering the ingredients on low heat for 12-24 hours.
Because of the long simmering times, you may not always have the time to make it yourself. While I always think homemade is better, I do think that there are a few brands out there that are both delicious and nutritious.
I prefer Kettle & Fire's Beef Bone Broth because they use grass-feed bones and organic ingredients giving their broth a superior flavor and texture. Plus, they're the only non-frozen and shelf stable bone broth product, so I can always have some stored in my pantry for when I'm in a pinch. You can also buy their product on their website, and if you use the promo code "MYSPOON15", you'll get 15% off your first order.
But if you do have the time, I highly recommend you try making your own bone broth. I prefer heat it up and drink it plain out of a mug, but you can also use the broth for soups, stews, casseroles, or anywhere that could use a little extra broth flavor.
If you fill the hot soup in mason jars and place them in the fridge after getting cold, the broth will keep for at least 3 to 5 days. And if you think you cannot use it up so quickly you could pour the broth into smaller containers and freeze it.
Disclosure: This post contains affiliate links, which means that if you click on the product link and make a purchase, I will receive a compensation.

Others you might like: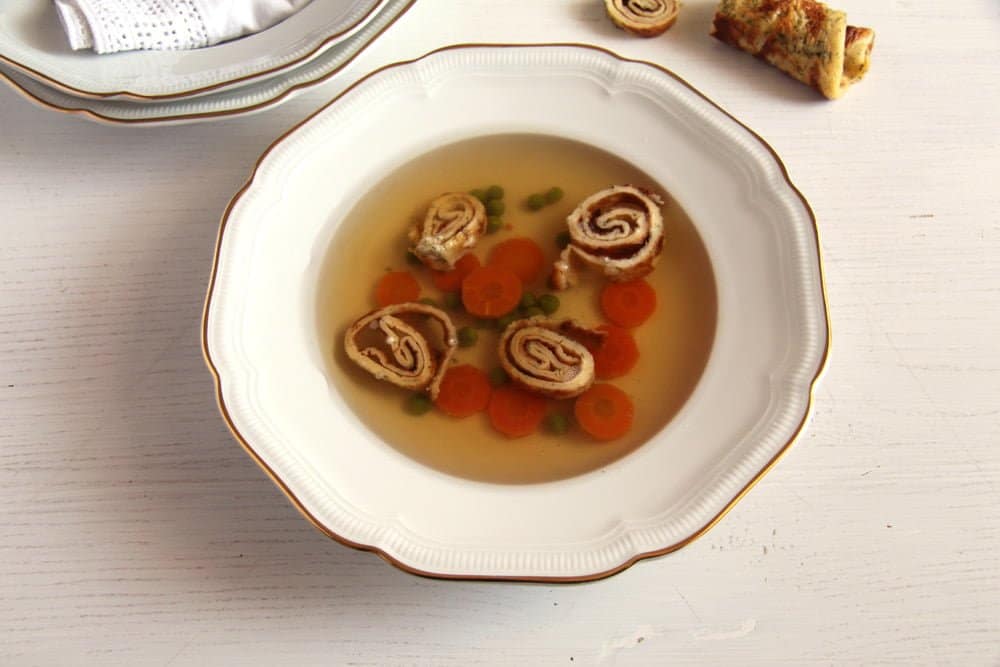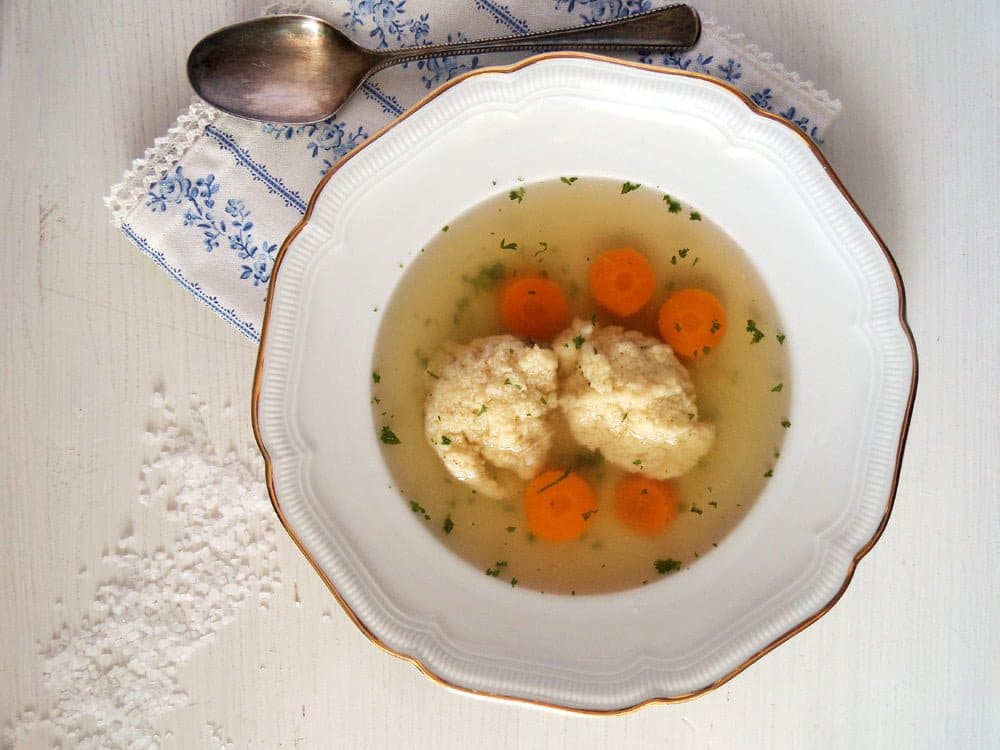 Chicken Stock and Semolina Dumplings