How to make dashi and ramen soup with soy sauce eggs is the last post from this Stocks and Broths series. I wanted to end with something that was completely new for me, something that I have never cooked or eaten before.
I've heard of dashi many times before but never got the chance to eat it anywhere or cook it myself. Japanese restaurants are not something you would find in rural Germany, the only good sushi I get to eat is when traveling to a larger city, like Munich or Cologne. And to be able to buy Japanese ingredients to make the dashi myself, well, for that I would have to drive about 60 km to Kassel or order the stuff online. Which is not something you do on a whim, especially since you have no idea if you would like the results anyway and since Japanese ingredients are not exactly cheap around here. But what doesn't one do for the blog? 🙂
So I wanted to make something completely new for me and, when it came to stocks or broths, I really couldn't find anything less known to me than dashi. I mean, kombu and bonito flakes? I had to google to find out what they were.
Dashi is the Japanese stock resulting when cooking kombu, which is edible kelp or seaweeds and katsuobushi or bonito flakes, which are preserved, fermented tuna flakes. Sounds "delicious", isn't it, especially for someone like me, who never put a toe outside Europe or inside a Japanese restaurant. But I am pretty brave when it comes to food and cooking.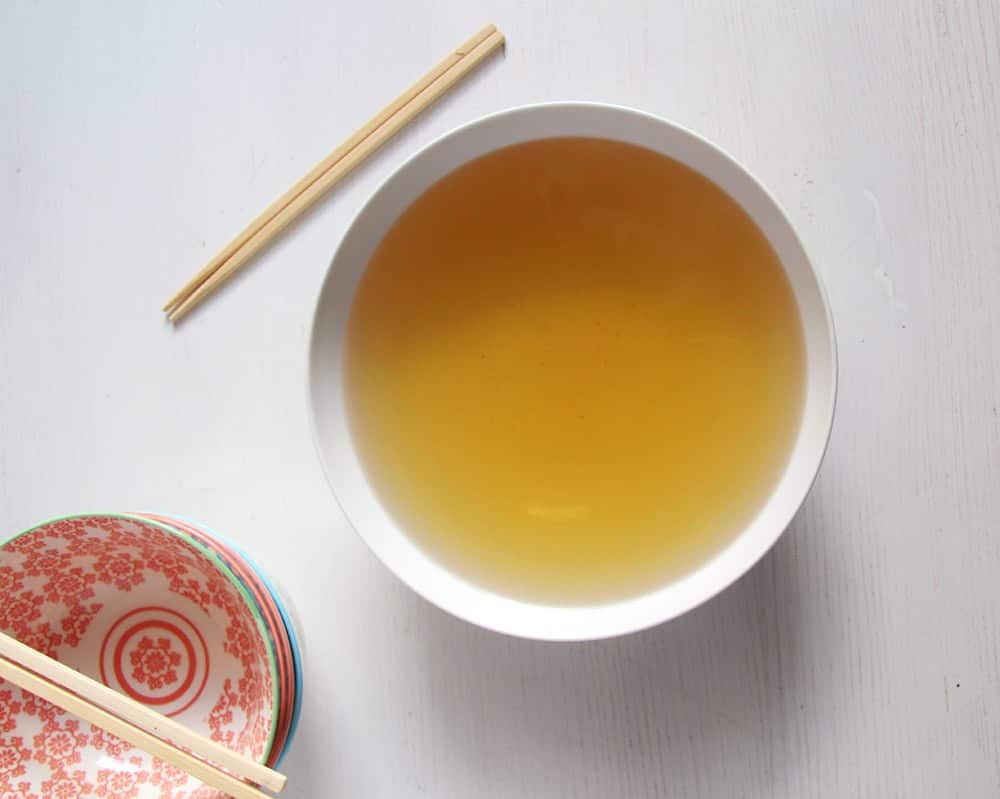 Dashi is the basic stock used in Japanese cooking, the base for a large variety of Japanese soups, including miso soup or udon noodle soup. I used the first batch I've made to make an absolutely delicious ramen soup with soy sauce eggs and other toppings, like scallions, corn kernels, fried mushrooms, wakame (also seaweed and something I bought for this occasion – what to do with the rest, I wonder?). I am talking about the first batch because I used the instructions I found on Just One Cookbook (where else to look when it comes to Japanese cooking?) and used the already cooked kombu and bonito flakes to make a "second dashi", which has a little less power than the "first dashi" but it's still flavorsome enough to get you a really nice miso soup when needed. And since the few grams of kombu and bonito flakes were so expensive I went even further following the instructions on Just One Cookbook and made furikake out of the twice cooked ingredients, which is some kind of rice seasoning. I cannot tell you, how good that is, as I hadn't had the chance to use it until now, but I will let you know when I do.
So what can I say, my first try in Japanese cooking was a success and I can proudly present to you not only this homemade dashi but also a delicious ramen soup recipe topped with some of the most delicious eggs I have eaten in my life. They were not my idea either, this kind of food is so new to me, I cannot pretend to be original, I need the recipes! I found the soy sauce eggs on Playing with Flour a few weeks ago and made a note not to forget them, they looked so amazing and I knew I wanted to have them on top of my first dashi affair.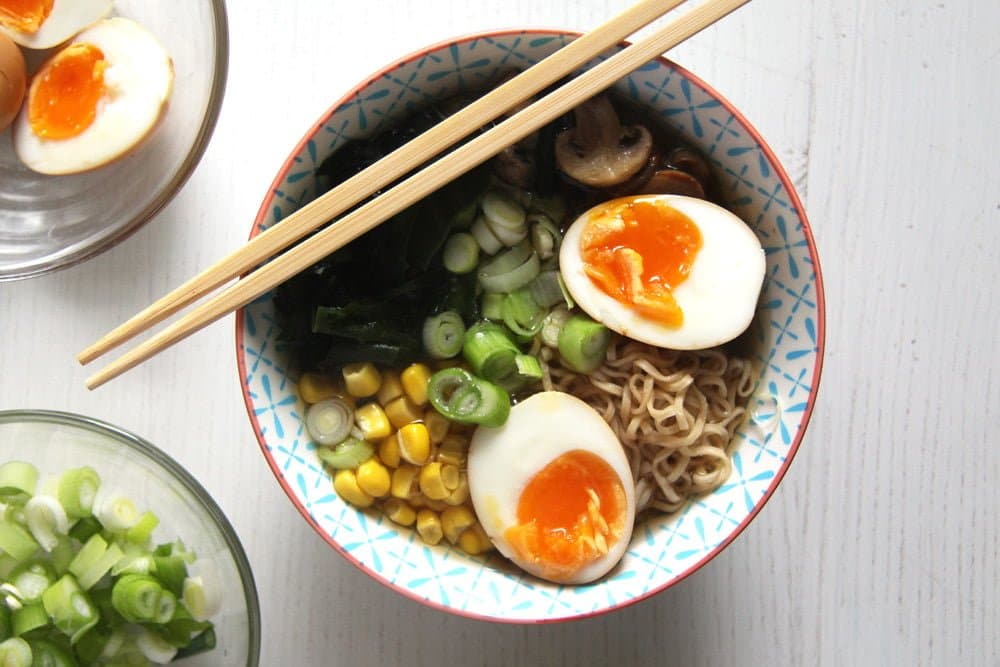 And what else can I say at the end of these two weeks full of stocks and broths. Firstly that we ate a lot, and I mean really huge amounts of soup. We loved each of them (the kids refused to try the fish soup, but ate happily all the rest). Some of the stock/broth recipes I shared, like the vegetable broth, the beef broth and the chicken stock are things that I have been eating all my life, but some were new, so I can really say that I have learned a lot. I overcame my fear of cooking something for 24 hours like in the case of the bone broth and I have learned how delicious a well made fish stock can be, I'm sure I will make this recipe again and again for the rest of my life. And when making the dashi I opened a whole new chapter in my cooking life.
I very much hope that you've enjoyed these recipes and that you've found something of use for you here during these past two weeks.
These are some of the products I used to make this recipe. This post contains affiliate links. The price you pay as a consumer does not change, but if you make a purchase we will receive a commission which helps support the blog.
Stocks and Broths Series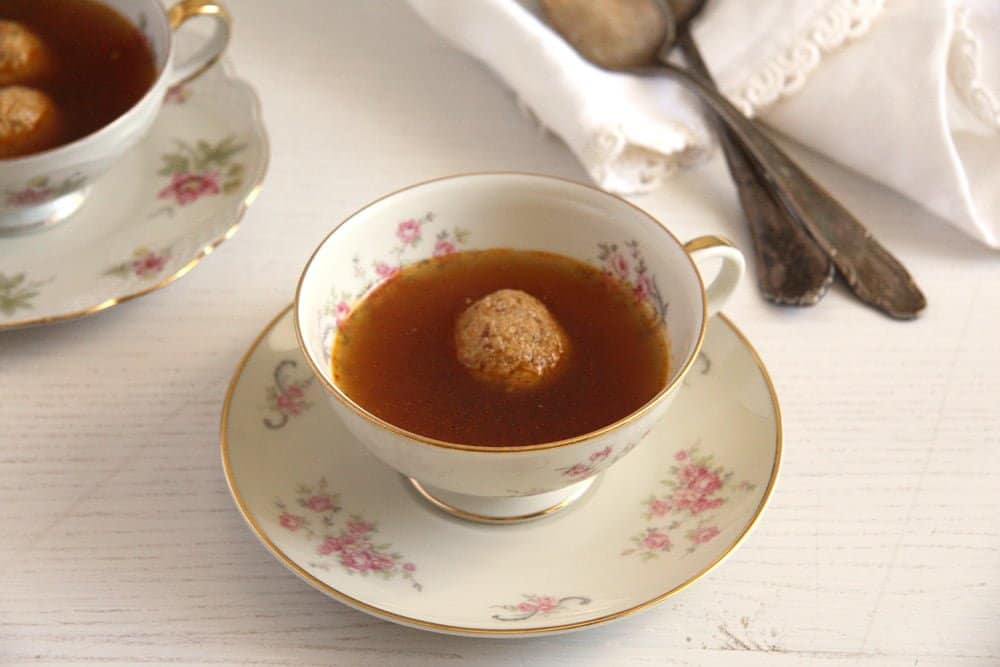 Roasted Vegetable Broth and Hazelnut Dumplings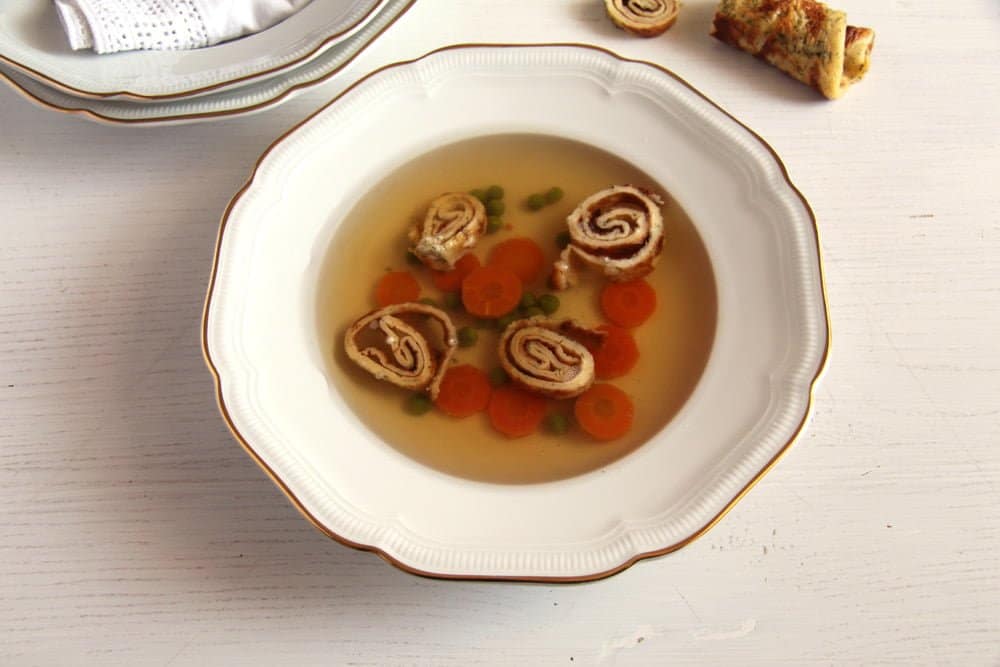 Beef Broth and Dill Pancakes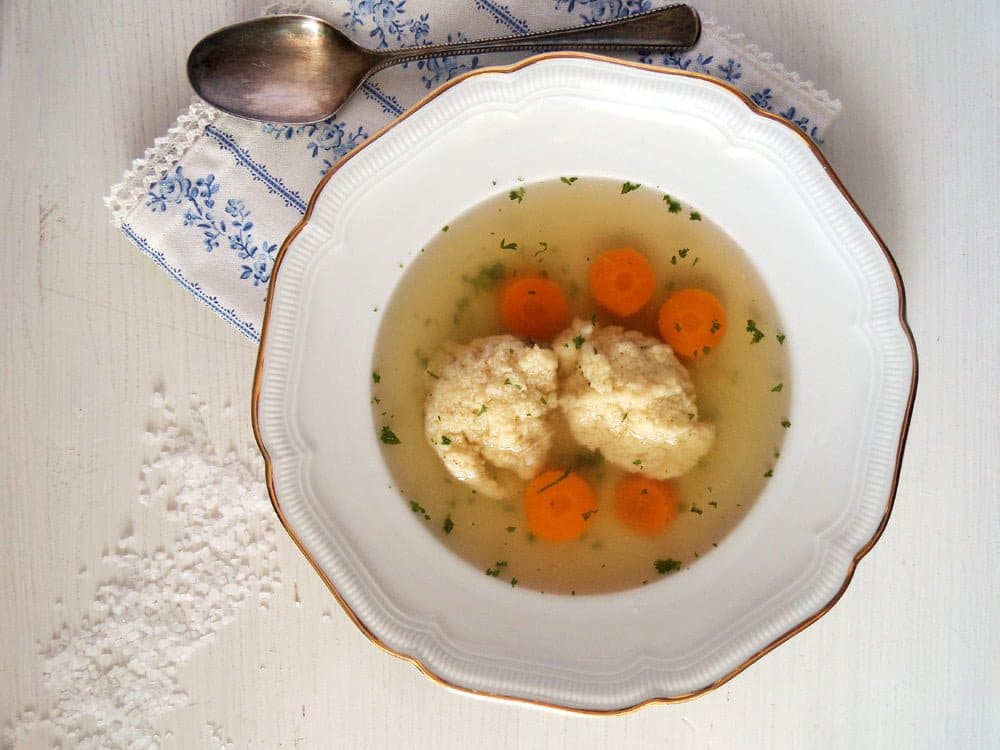 Chicken Stock and Semolina Dumplings
How to Make Bone Broth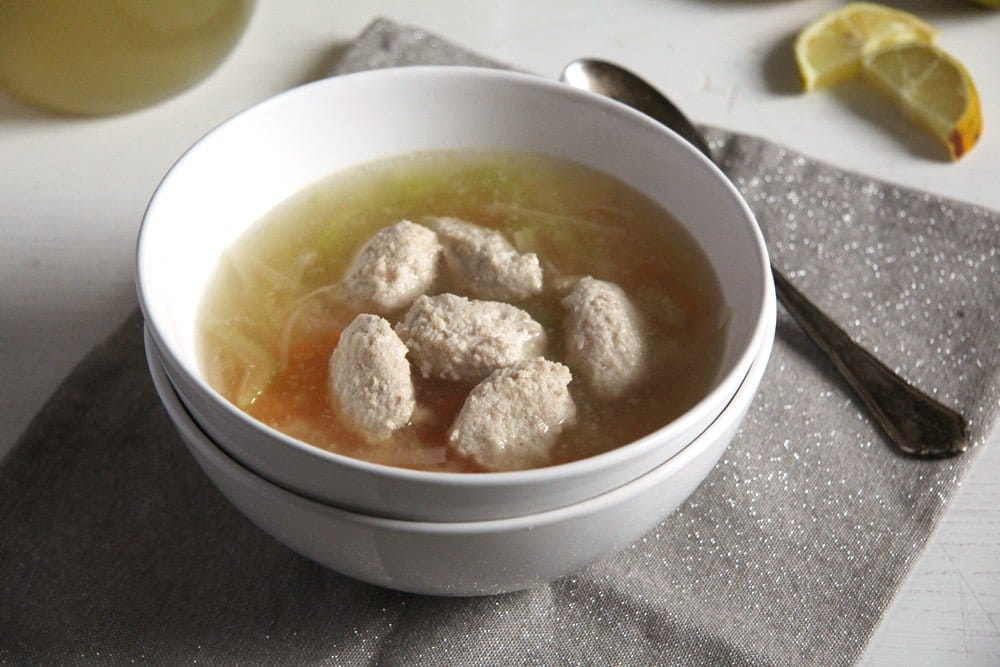 Homemade Fish Stock with Salmon Balls
How to Make Dashi