This fish stock was for me the biggest revelation of this Stocks and Broths series. I love everything I shared until now, I would not have presented you with recipes that I find mediocre, but the fish stock totally blew me away. The reason for this is that I have actually always found fish soup disgusting. I had it a few times and found it each time terrible. The only one I've ever liked was a fish soup I've made and shared sometimes last year, but the only reason I liked that one, was because it wasn't actually a real fish soup, just vegetable stock with fish cubes in it.
When I decided to make this Stocks and Broths series, fish stock was the last thing on my mind. I knew I would make vegetable, chicken, beef and bone broth and was thinking what else I could share. I wanted to make something that was new for me as well and the first thing that came to mind was dashi, the Japanese broth made out of kombu and bonito flakes. Then I thought about mushroom stock, something that I've wanted to try for a long time and then it hit me: fish stock. If I want to make dashi, which is also some kind of fish stock, than I would have to start with the more common thing for us: fish stock.
I was almost sure I would not like it but that really made more ambitious: it would have to be so good that even a fish soup hater would like it. And trust me: I love it!!!!! It is such a fine thing, slightly but not overwhelmingly tasting of fish, in this case salmon, you can taste the white wine and the lemon in it, even the fennel and the spices come through. And paired with those cloud-like, tender salmon balls… Wow! If you like fish, you have to try this. If you hate fish soup, you have to try this!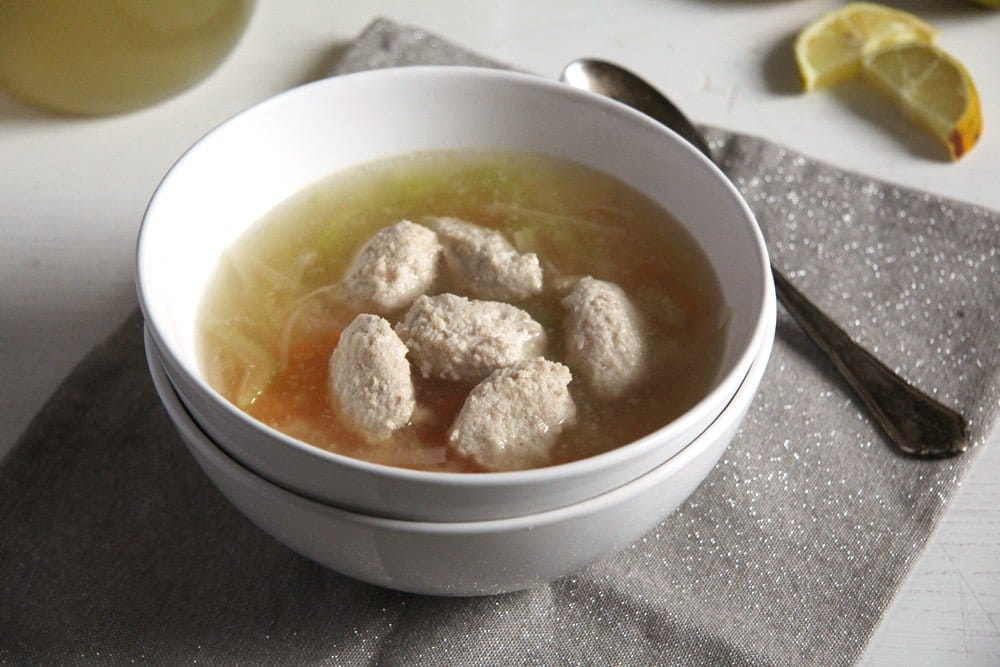 Another great thing about this recipe is how easy and quick it was to make. After the 24 hours bone broth cooking marathon, it was quite nice to make a stock which only had to cook for 30 minutes. Don't be tempted to cook fish stock any longer, I've read that that would spoil the taste. The most difficult thing about this recipe was finding the fish parts needed to make the stock. We don't have any fishmongery around here (as we don't have a farmer's market, a sushi place or any really interesting food store – where am I living for God's sake?), so finding fish heads and bones to make the soup was really a challenge. Finally I found frozen salmon for soup in the Russian/ Turkish food store (which is the most interesting food store this area has to offer). You could use other fish sorts like sole or turbot for instance, I used salmon because that was the only sort I found. Maybe it was lucky that I only found salmon, it is my favorite fish.
And another thing I found difficult was looking into the eyes of those poor, split salmon heads…..
So go get yourself some fish heads and some veggies and make this stock, it is definitely worth it.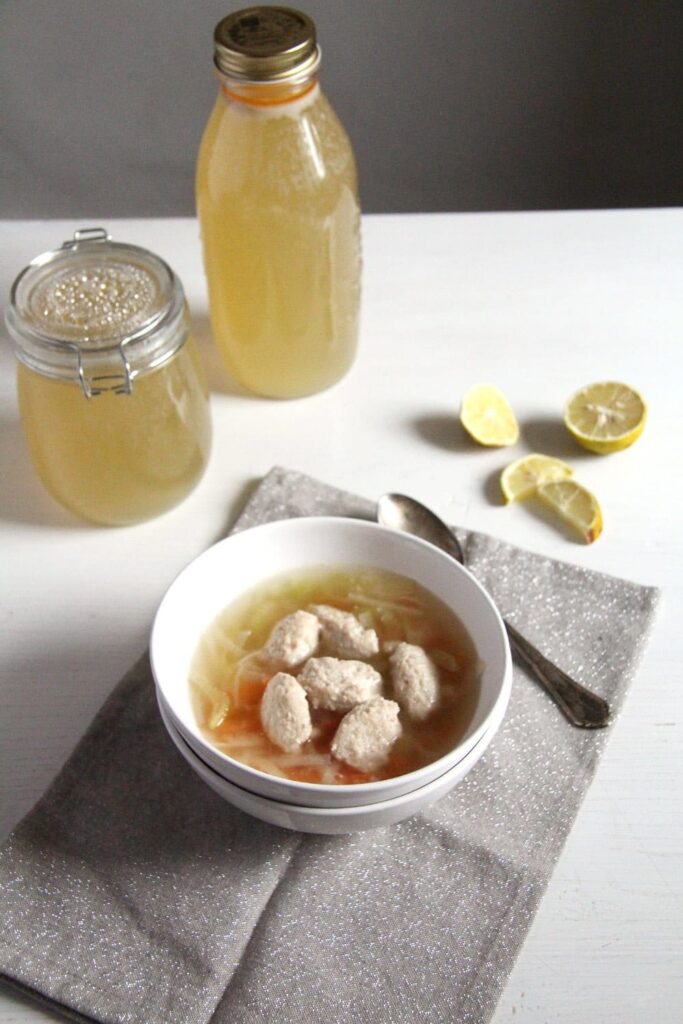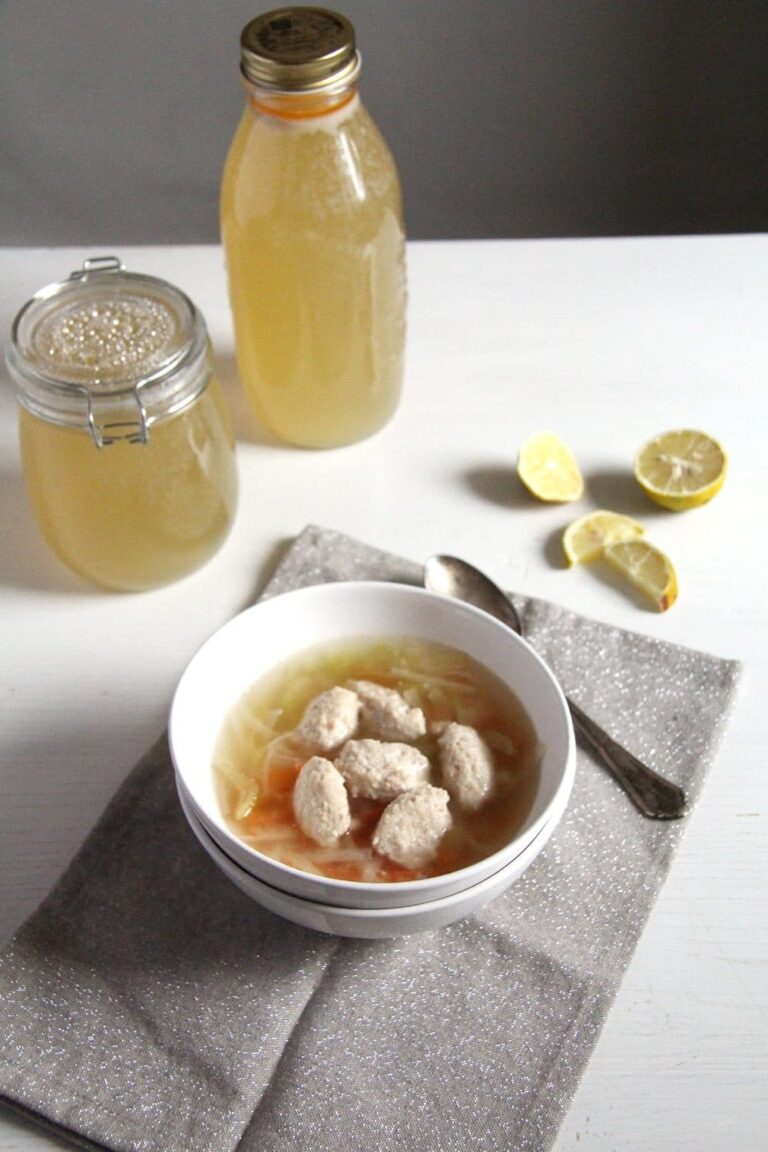 You might also like:
Fish Vegetable Soup
How to Make Bone Broth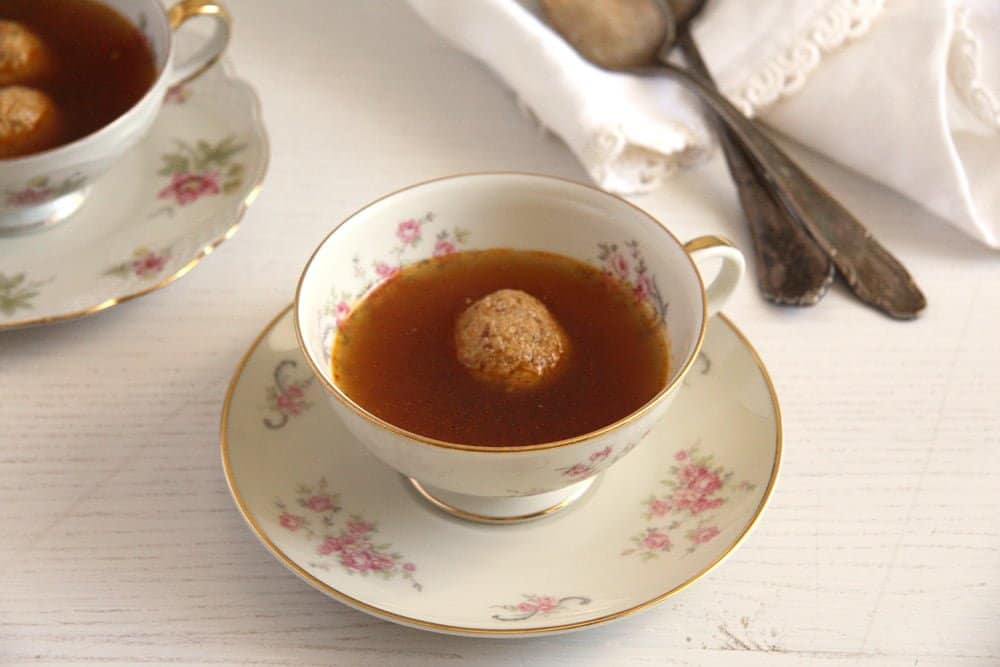 Roasted Vegetable Broth and Hazelnut Dumplings