Königsberger Klopse – delicate German meatballs in white wine sauce with capers and anchovies.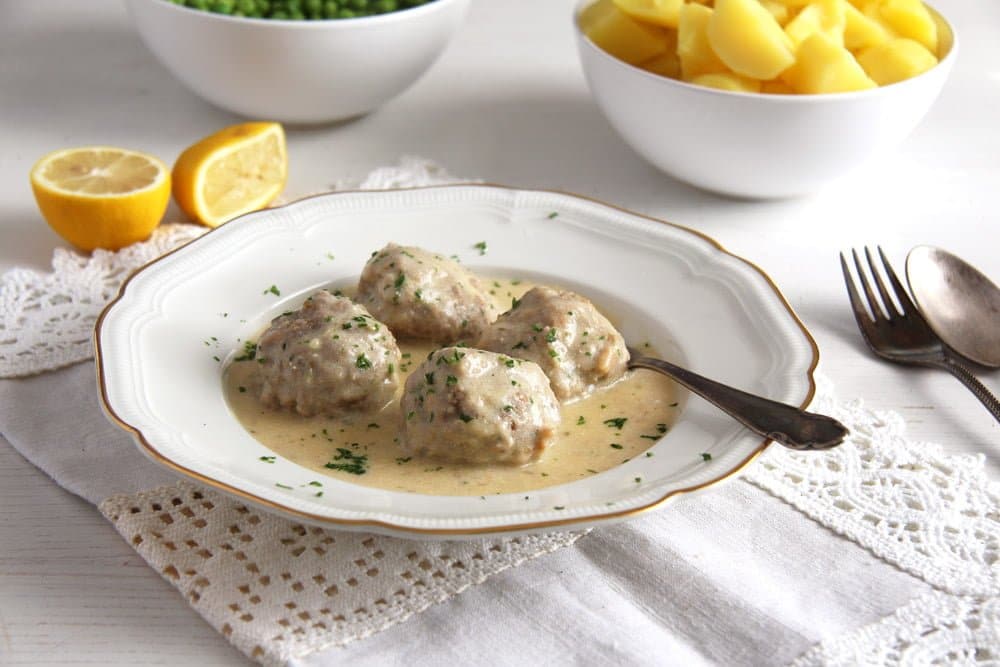 According to a study, Königsberger Klopse are the best-known traditional dish in Germany, apparently 93% of the persons asked are familiar with this particular dish. No wonder though, these meatballs in wine sauce are really delectable.
They have an interesting history considering that they are after all just food. Apparently, they were first made in Königsberg, the capital of Prussia – a part of Germany a long time ago, a town which now lies in Russia and is called Kaliningrad. Alfons Schubeck, a well-known German chef, says that the meatballs where popularized by no other than the famous philosopher Immanuel Kant, who used to often serve them to his guest in the Königsberg University during the 18th century. They used to be known under such names as Sauce Meatballs or Sour Meatballs during those days and they were brought to the rest of Germany by kitchen assistants, who had left Prussia in search of work in other parts of Germany.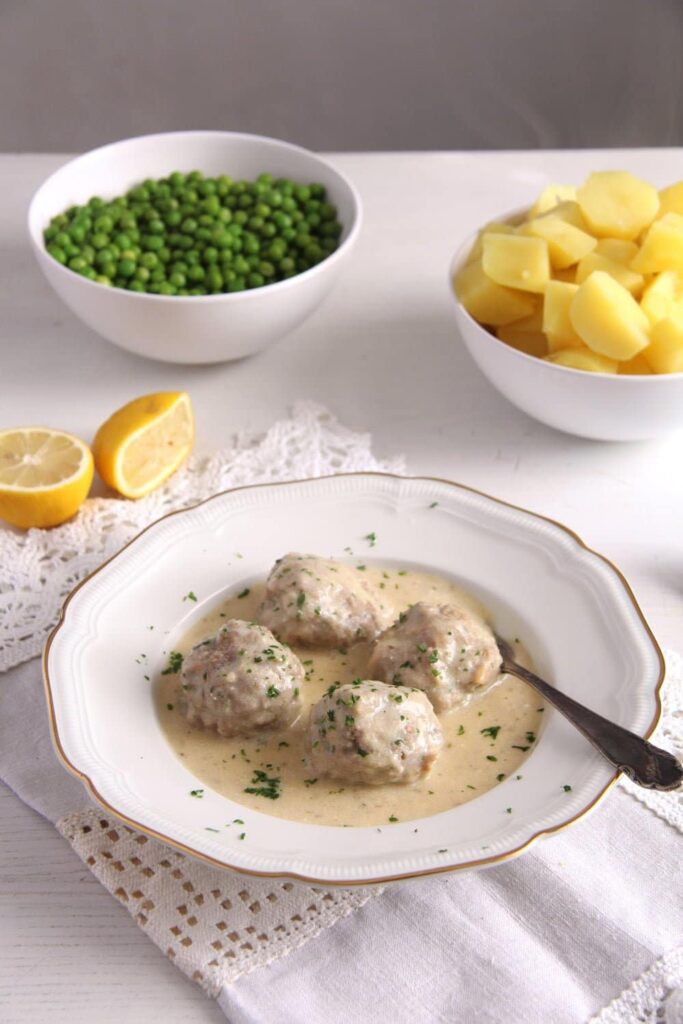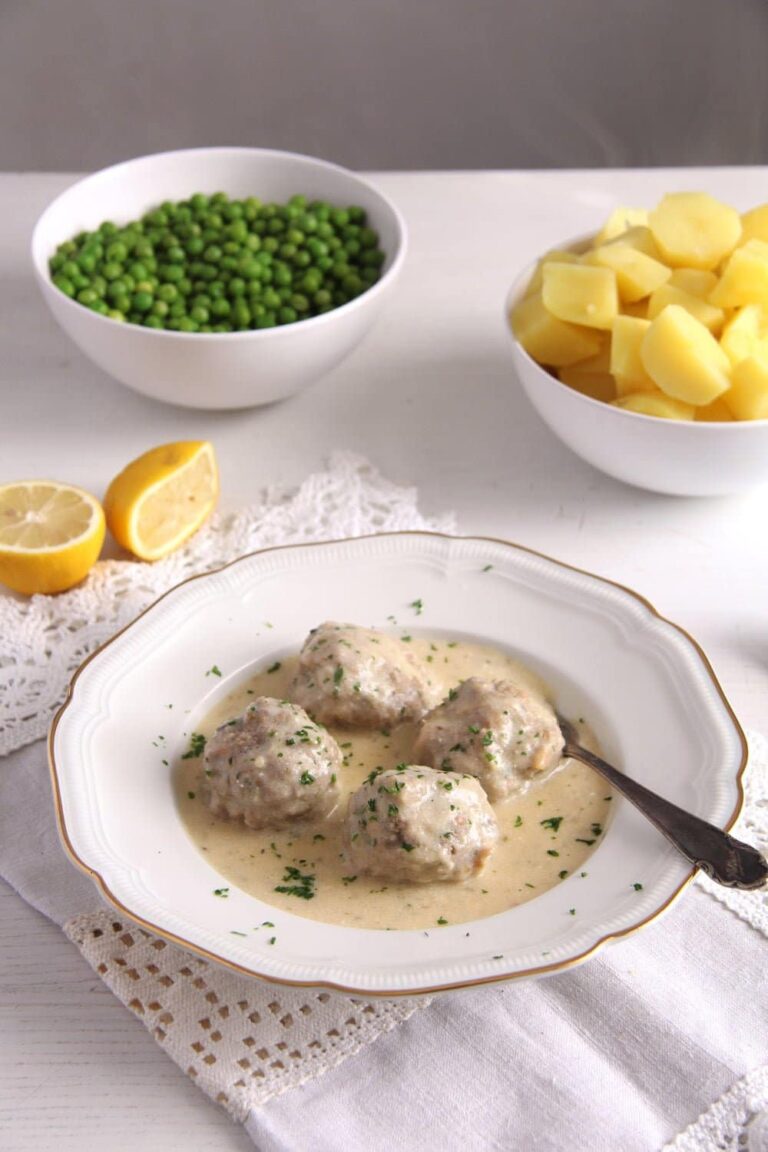 Originally they were made with minced veal, but nowadays, the most recipes you will find use a mixture of beef and pork. I would like to make the veal version some day, but to tell you the truth, veal is really hard to find here, so I always end up making this dish without the veal. No matter though, it tastes absolutely delicious. My husband is a big fan of the Königsberger Klopse, he can eat them three days in a row and still be delighted with them.
To make the sauce I needed not only white wine, but also some beef broth. Like in every other recipe I posted during the last week or so, I used my beloved beef bone broth. You could use regular beef broth if you wish, but I know for a fact that a really good bone broth makes a lot of difference, you could hardly achieve such a depth of taste by using a low quality product. If you don't have the time to make your own bone broth, be sure to use a product of very good quality. In this case I can recommend Kettle & Fire's beef bone broth made with organic beef bones and vegetables. If you wish to buy their product, don't forget to give the promocode MYSPOON15 with your order and you'll get 15% off your first order.
So, if you feel like eating something thoroughly German, give these meatballs a try, you will not be disappointed.
Disclosure: This post contains affiliate links, which means that if you click on the product link and make a purchase, I will receive a compensation.

Others you might like:
Soft Chicken Meatballs in White Sauce