I think you might have noticed that I love to bake. All kinds of stuff, from bread and muffins to festive cakes or fondant decorated cakes. I might go so far as to say that I like baking even more than I like eating baked goods, which I do like, don't get me wrong, but the actual process of baking gives me even more pleasure than eating the results in the end.
Baking has something almost therapeutic for me, the only requirement I have is to be left alone and do it undisturbed and in silence (or with the radio on, depending on the mood). I love placing all the ingredients neatly on the working surface, weighing them from the beginning and placing them in separate little bowls, stirring the batter or kneading the dough, forming the cakes if necessary, I love the smell that fills the house and most of all I like the decorating part.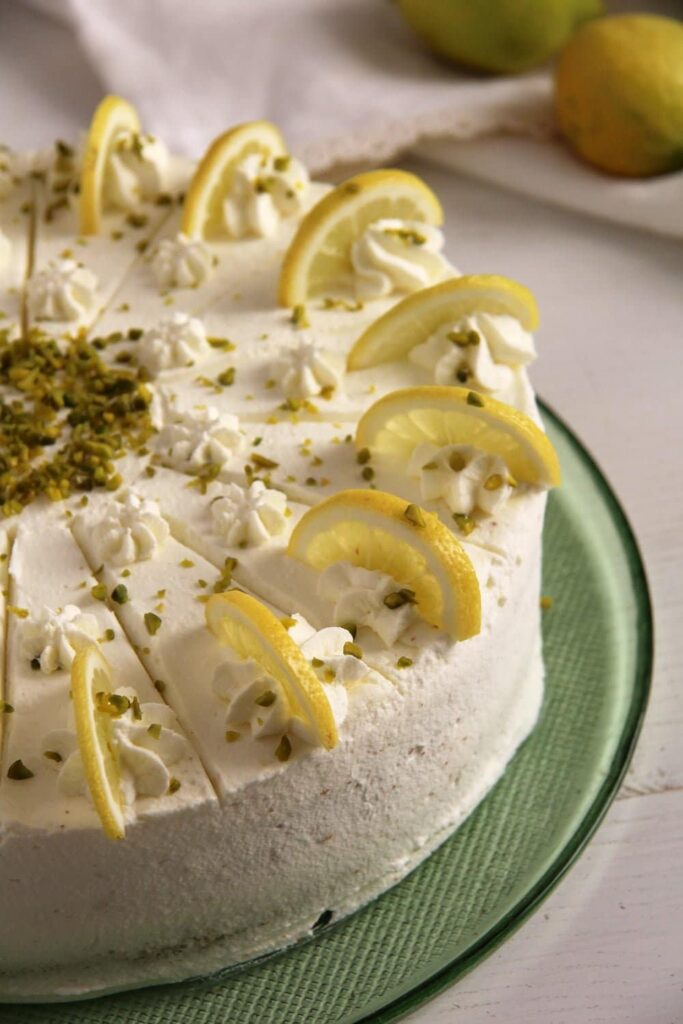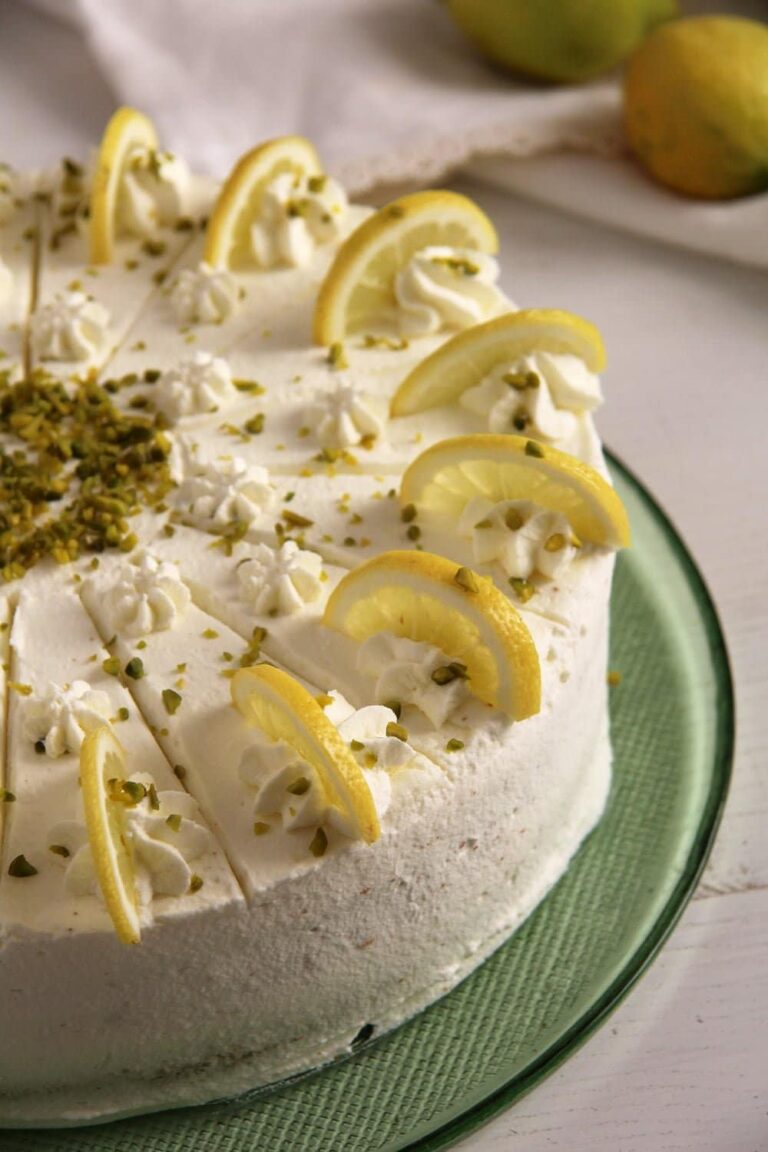 I thought myself fondant decorating and made lots and lots of cakes during the past few years, mostly for friends or family. I don't do that so much anymore (it has something to do with the continuous lack of time – blogging time), I only do it for special occasions or if somebody wishes for something particular. So nowadays I'm back baking the kind of cakes I use to bake before discovering fondant, that means lots of, in my opinion, typical German cakes made with a light sponge base and full of whipping cream and other milk products, thickened with gelatine and lavishly decorated with even more whipping cream. Sooooooooo gooooooooood!
And when it comes to eating what I bake, this kind of cake might be my favorite. Definitely not very figure friendly (although you can cut quite decisively on calories by using low-fat milk products and less whipping cream) but so yummy, really fresh tasting and light, with more filling than batter, definitely my kind of cake. And this lemon buttermilk is really particularly fresh and light, I loved every bite of it. And as for the calories, I haven't counted but I am pretty sure that a regular cake with lots of batter and less filling has more calories than this one, due to the huge amounts of butter and sugar these cakes normally contain.
Working with gelatine might scare some people, but it shouldn't, it is really not difficult. I will explain it again in the instructions but for more information on this theme have a look at this older post Peach Yogurt Squares, where I give lots of details about working with gelatine.
And now the most important part of this post, I highlighted it to make sure everybody sees it.
About the baking powder: I have learned very recently that there is a difference between the German and the American baking powder, the first being single-acting meaning that it is made of a mixture of heat-activated acid and baking soda. The American version is a double-acting baking powder, meaning that it reacts both at room temperature to moisture and when heated. This double-acting quality makes the batter rise before it is baked and also in the oven.
So when baking with German baking powder one golden rule is to never let the batter lay around for too long, it is meant to go directly to the oven the minute you are finished with the stirring. Make sure the oven is preheated.
Use the German Dr. Oetker baking powder for baking this recipe (and actually all of my recipes containing baking powder). If you cannot find it, I read that a good approximation would be to mix cream of tartar and baking soda in a 2:1 ratio + some salt. For example for one cup flour you would need to mix: 2 teaspoons cream of tartar + 1 teaspoon baking soda + ½ teaspoon fine sea salt. This would make 3 teaspoons for 1 cup of flour. In this recipe we only have about ½ cup flour mixed with cornstarch, so we only need 1 ½ teaspoons baking powder. It is pretty easy, I think. You could make a larger batch of the cream of tartar-baking soda mixture, keep it in a jar and take out as much as required in a recipe using a teaspoon.