This is my favorite noodle salad: instant ramen noodles, napa cabbage and lots of roasted almonds and sunflower seeds.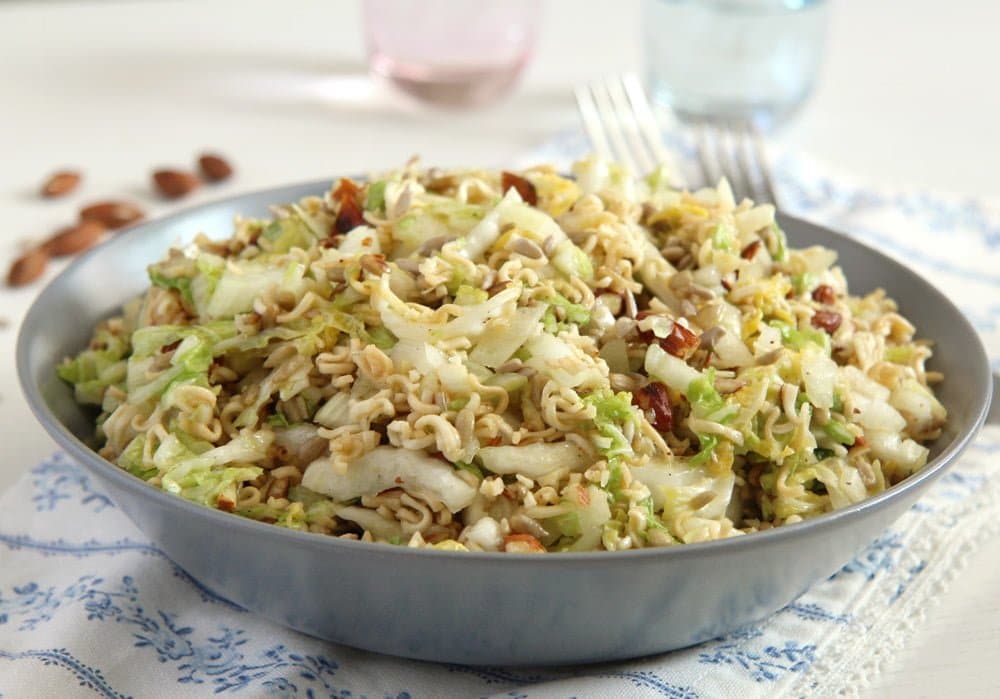 This salad's original name is actually Yum Yum Salad, named after the instant ramen noodles brand used to make it. I had it for the first time about 5 or 6 years ago and didn't like it at all, I was appalled by its saltiness, there were no sunflower seeds in it and the general look of it was not particularly inviting. And then the thought of actually eating those cheap packages of instant noodles, which are normally used for making a quick soup… Well, I got over it now, this salad is just too good. I have never used those noodles for making soup, but I keep buying them just for this salad.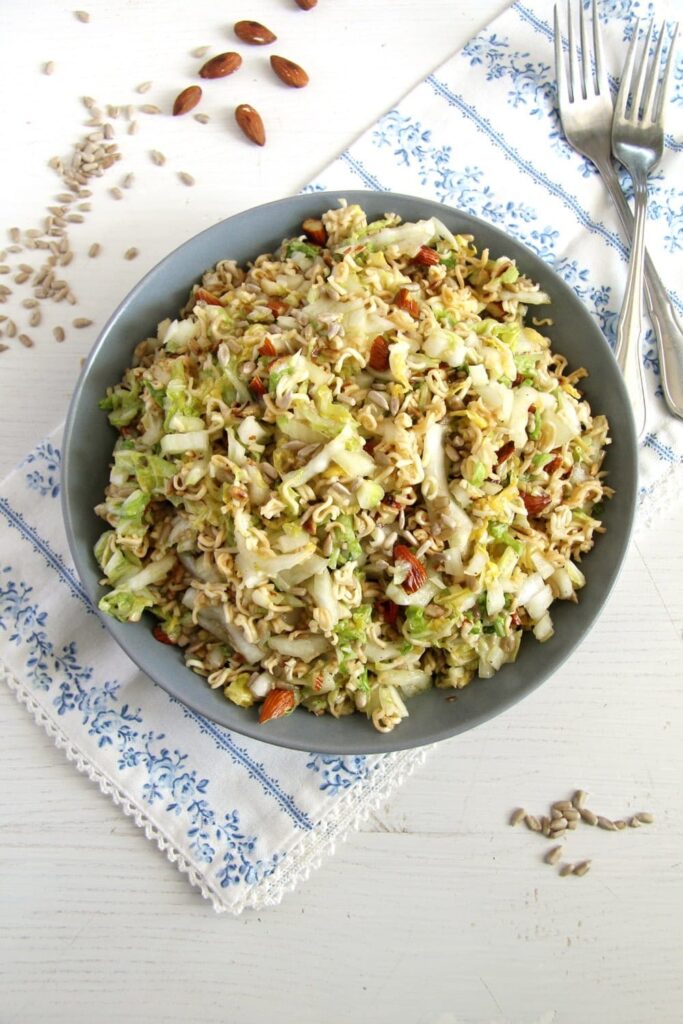 But then a friend of ours made this salad for us two years ago. I remembered that disastrous salted thing from a few years earlier and was not particularly eager to eat Maelle's salad. But I tried it, of course, and was completely hooked. Ever since, one of us, mostly Maelle makes this salad almost every time we are planning some kind of grill party or summer birthday party and so on. Everybody absolutely loves it, it is fresh, mild and, due to those roasted almonds and sunflower seeds, incredibly aromatic. I realise now that the extreme saltiness I experienced before was caused by the use of the liquid seasonings found in the noodle packages. We don't use them, we just take the dry mixture also found in the package and adjust the taste, if necessary, with more regular spices.
So, although I love all of the salads posted here during the past two weeks, if there would be only one you would choose to make, make this one, you will love it!!!
This post contains affiliate links, so if you make a purchase we will receive a commission which helps support our family.
Others you might like:
Baked  Vegetables with Almond Dressing
Summer Pasta Salad
Tortellini Salad