Noodle salad with peas, gherkins and a creamy dressing, this is one of the most popular salads brought and eaten at a grill party in our region, in Germany.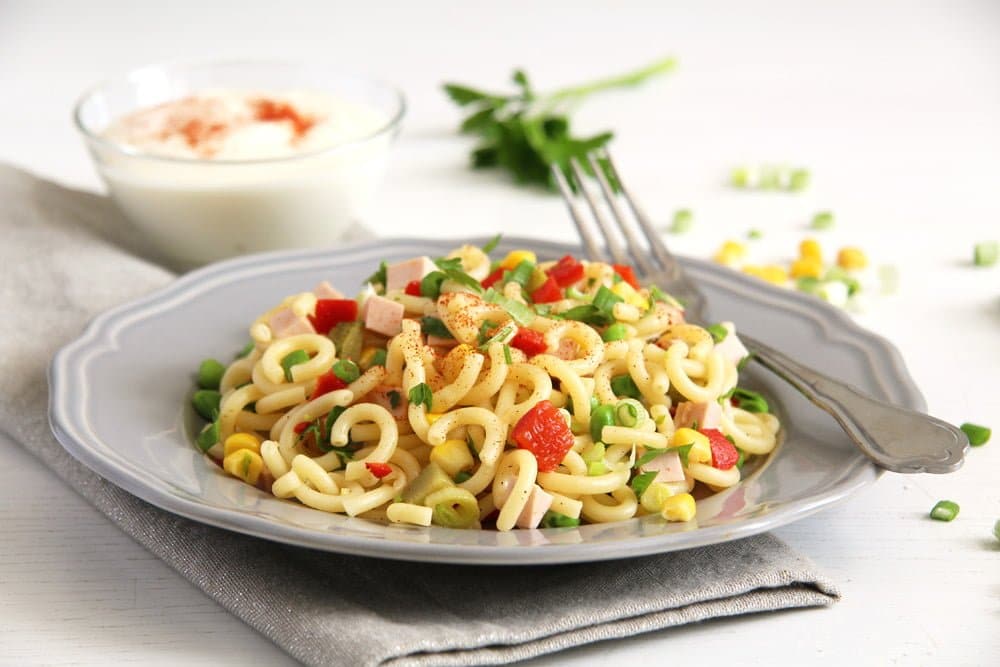 And not to forget the baloney, if that is the right translation for the typical German Fleischwurst. I suppose it is, there was even a picture of the thing in the translator, but although I knew that baloney was some kind of lunch meat, I never knew exactly what that was. Any native English speakers, who has experience with German products, feel free to illuminate me in this matter.
So I know the word, I definitely heard it before, but I haven't heard in more than 15 years probably. You see, I started learning English by watching a lot of American films and series in Romanian television as a child. Thank God, they don't synchronize the films there, the way they do that in Germany. There are only subtitles in Romania, so one is able to start learning some English, without even meaning to, at a very early age. So I will forever associate baloney with policemen eating white bread-baloney sandwiches in some old American series from the 80's. 🙂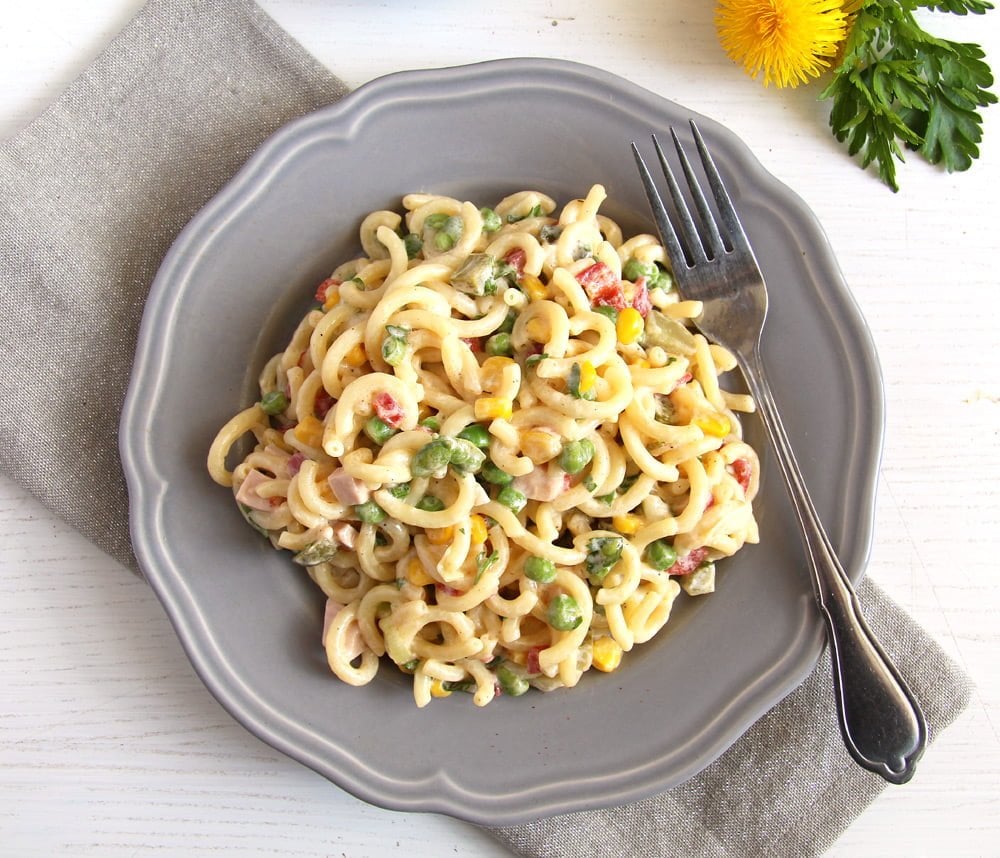 But coming back to the noodle baloney salad, I don't think I have ever attended a grill party or another sort of gathering where people are supposed to bring something to eat as well, where I didn't find this salad. It has been THE noodle salad for the last 30 or 40 years around here I suppose, my mother-in-law told me she started making it sometime in the 70's, when her children were still very small and she was still very young.
And this is not the only salad (or cake) that seem to have such a long tradition here. There are several more salads to be found on the table on every occasion and that is why I decided to make this series now, at the beginning of the grill season. So for the next couple of weeks, I will introduce you to the most popular German grill salads. Lots of noodles, but also some potatoes and a little bit of greens (not too much though, green stuff becomes more popular now, but my feeling when it comes to German cooking is that meat is still the number one item, so I really had difficulties finding some really typical salad recipes that are at least baloney/sausage free…).
This particular noodle salad is typically made with Gabelspaghetti, small, curved and thin pasta. Use that if you can find it, but if you don't, don't worry, just take any kind of short-shaped, thin pasta. The normal dressing would use a whole glass of salad mayonnaise + 1 cup of heavy cream. I absolutely refuse to make such a dressing, never did, I get goosebumps only imagining throwing so many unnecessary calories into just one salad, which is supposed to be a side dish for more calories contained in sausages and fatty pork steaks. So I make my own version with lots of yogurt and just a little bit of mayonnaise, it is just as tasty, but less heavy.
I don't think I have to mention how good this and the following salads actually taste. They must be good, if people around here keep making them since the 70's.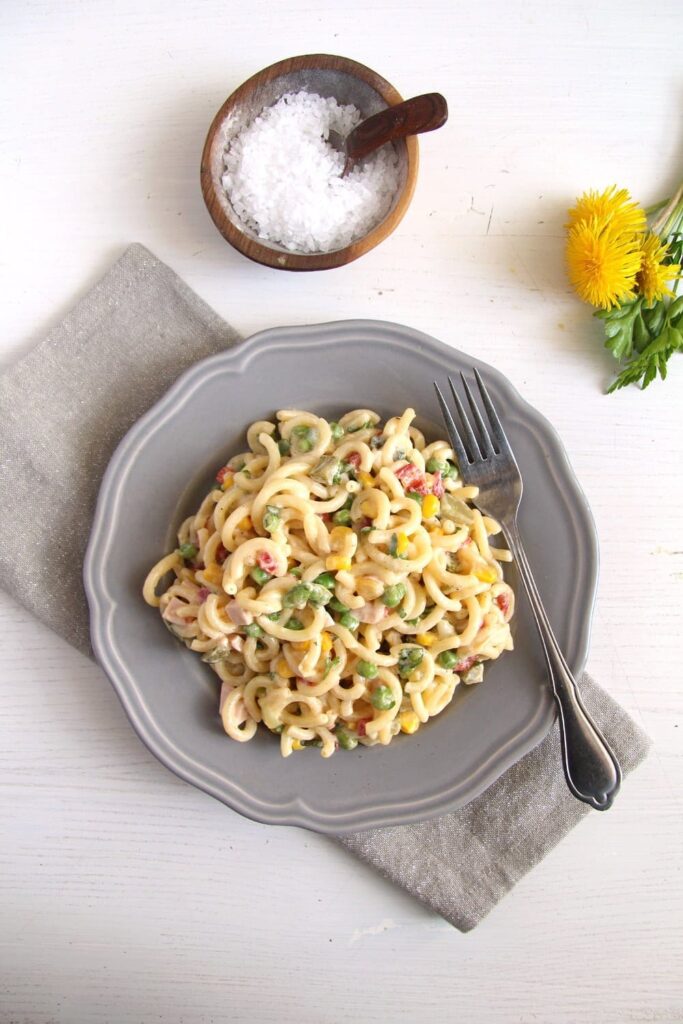 Others you might like:
Orzo Cucumber Salad
Summer Pasta Salad
A Very Green Salad