A very simple cabbage salad with crème fraiche.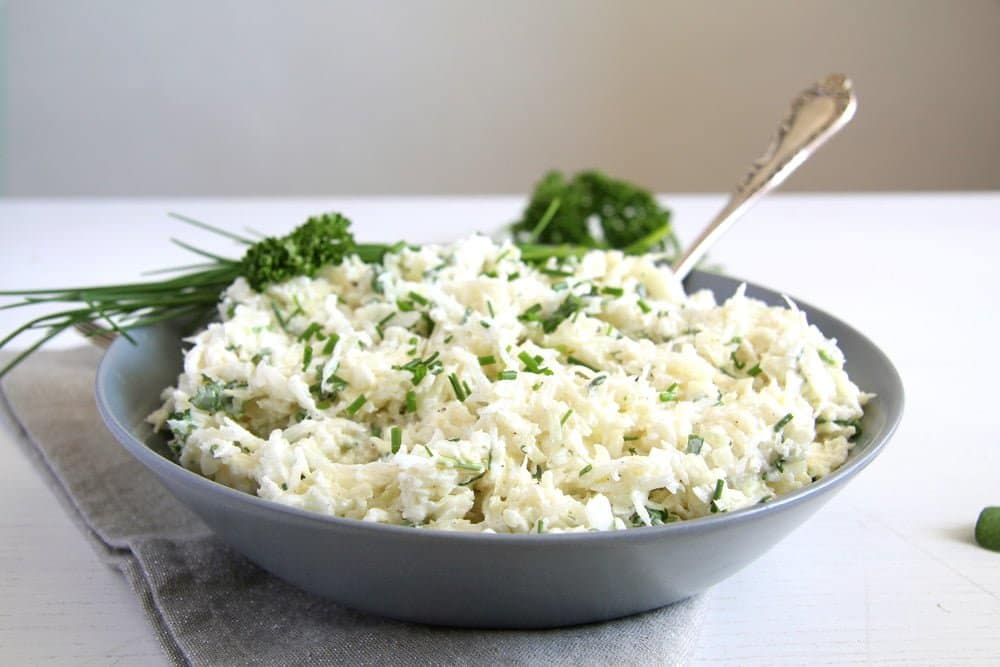 This is my husband's favorite grill salad, I would say. It is just the way his mother and grandmother have been making it for their whole lives, and considering that his grandmother will turn 96 in July, you could call this a vintage recipe :).
It is not a recipe I've often made myself, the main reason for it being that this is one of those recipes that my mother-in-law usually makes, just like her Beef Roulades, Jägerschnitzel or Choco Crossies. Everything easy and delicious, but somehow belonging to her, the way the Chicken Dumpling Soup or birthday cakes belong to me. So usually when my husband or my brother-in-law feel like eating this particular cabbage salad, they don't ask me, they call their mama… 🙂 And these are not the only dishes I never have to bother making, there are quite a few more… maybe I should make a "Mother-in-law recipes" series one day! Not a bad idea, she has some really good ones… By the way, her name is Rosi.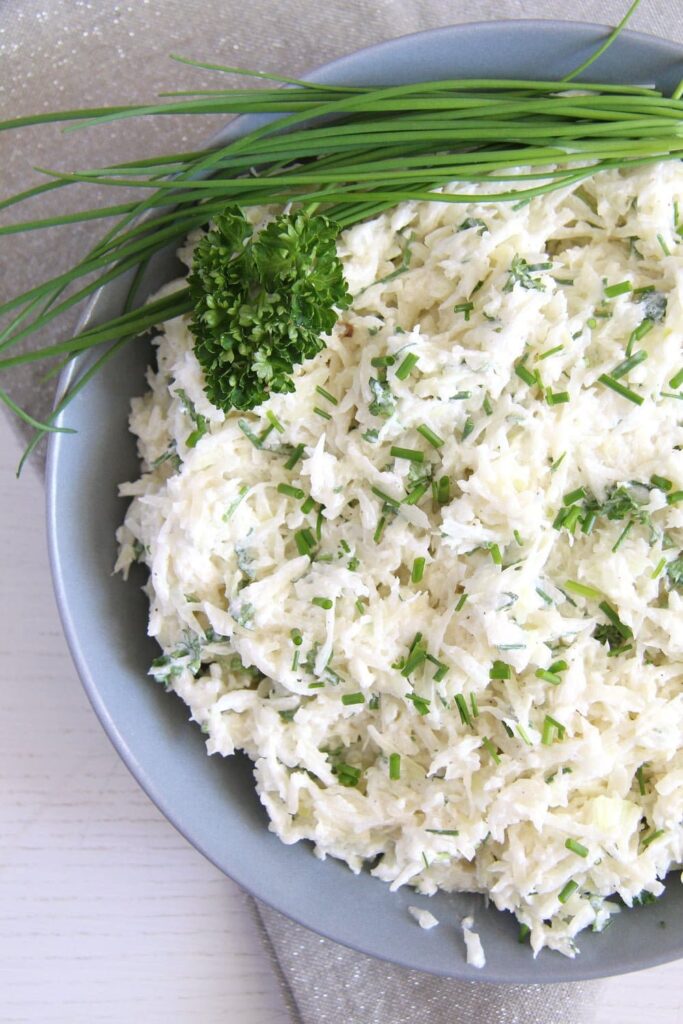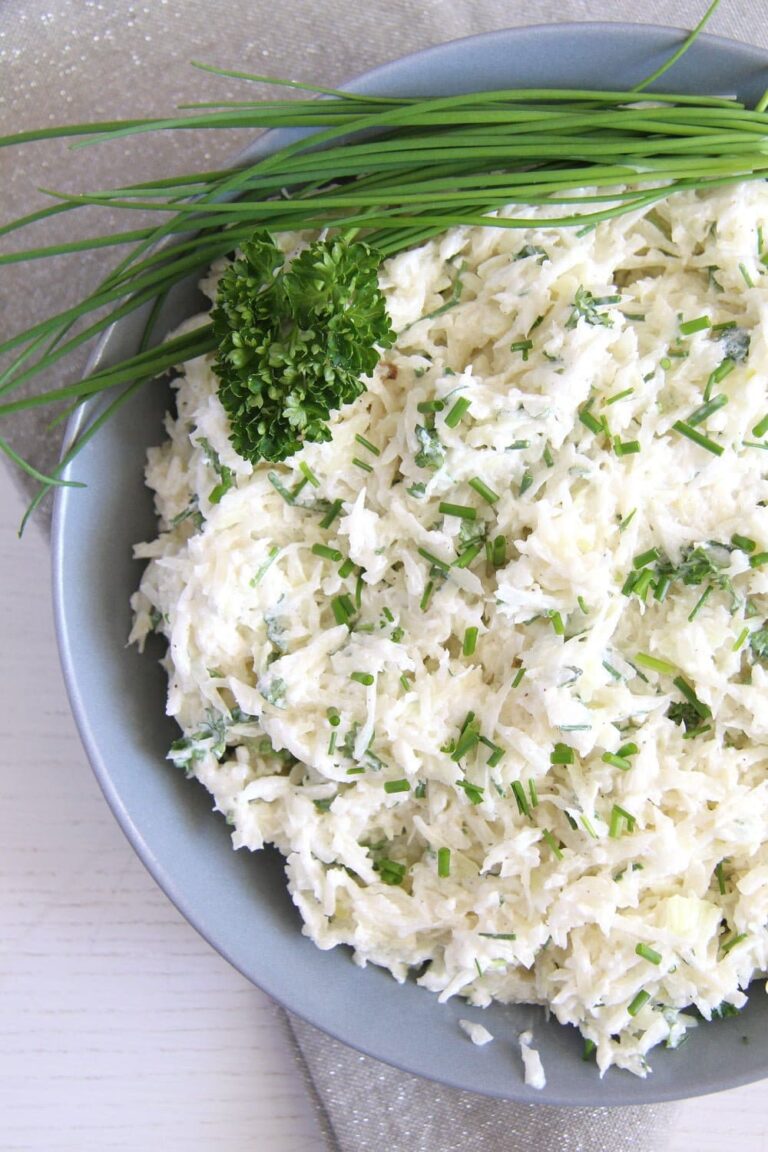 Returning to this cabbage salad, it is really very very easy to make and soooo delicious! The only thing you have to consider is planning ahead, after thoroughly kneading it with salt, you will have to leave it to tenderize for several hours or overnight. It makes a great accompaniment for grilled meats and sausages. But as we always have quite a huge bowl full of it, I keep eating it for several days after we grilled and I really don't need any meat anymore, it is great just as it is with some bread on the side or as a side dish for roast potatoes for instance.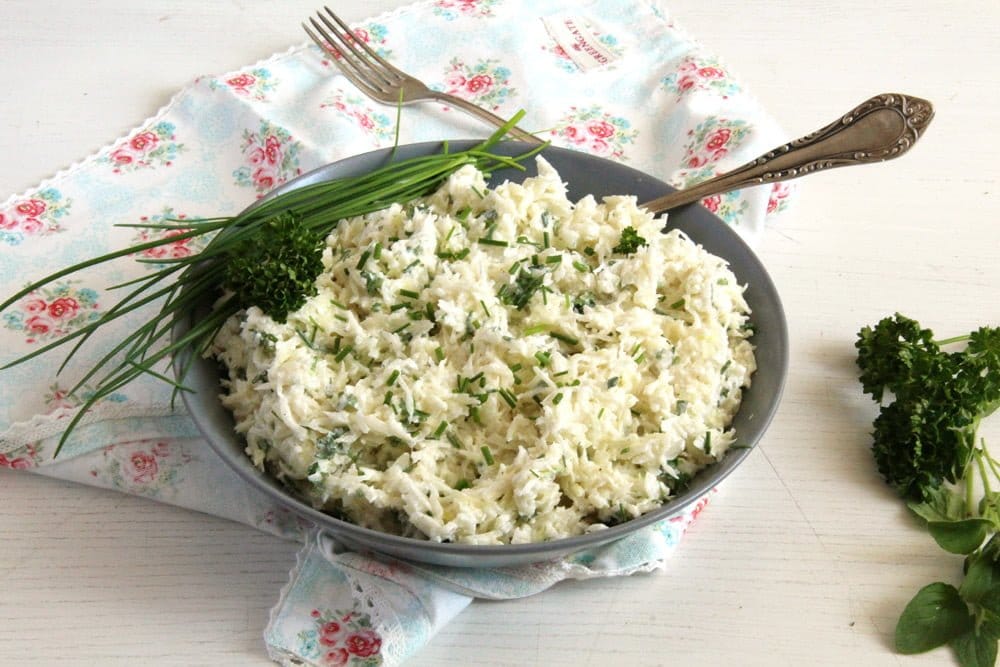 Others you might like:
German Red Cabbage
Spelt Berry Salad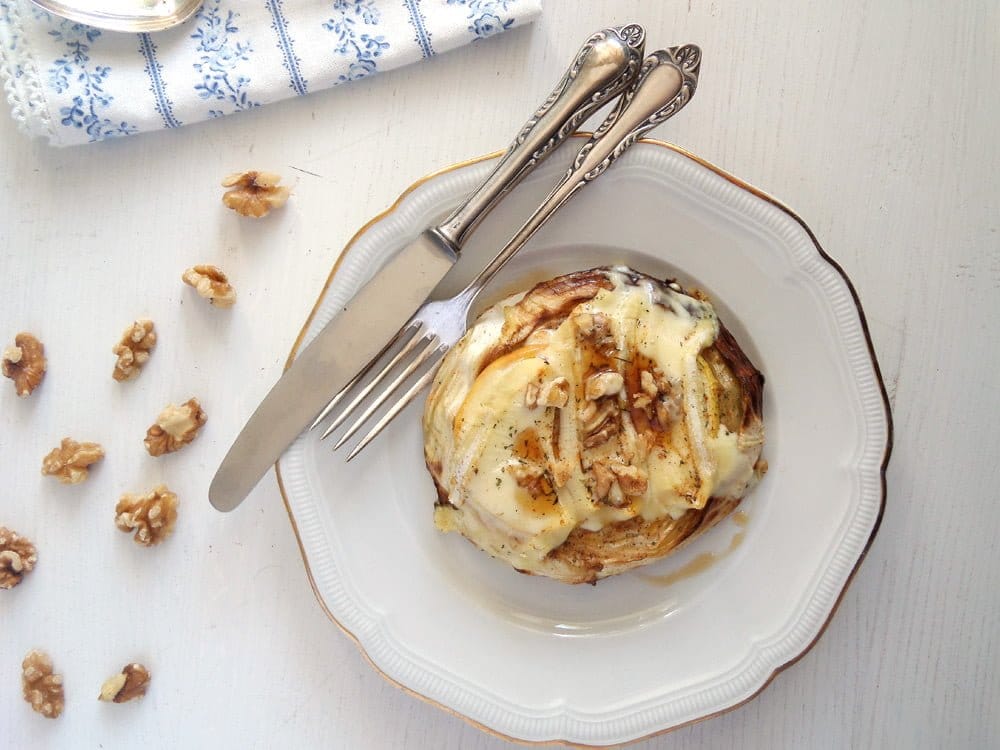 Camembert Cabbage Slices