Christmas is approaching soon. I am happy about it, I love Christmas, but also slightly sad, I have this feeling again of the time flying by way too quickly, a few weeks ago I was so happily anticipating this "before Christmas" December time, now there is only one week left until Christmas. Before we know it, everything has already flown by and another year comes to an end.
But until then we are still trying to enjoy every moment of this beautiful month and one very important part of it are the Plätzchen, how the Germans call them. The Christmas cookies. I never knew this in Romania while growing up, we didn't have any particular cookies for Christmas, just the salty and cheese pretzels that my grandmother used to make sometimes and the sweet bread with walnuts, which I used to hate as a child.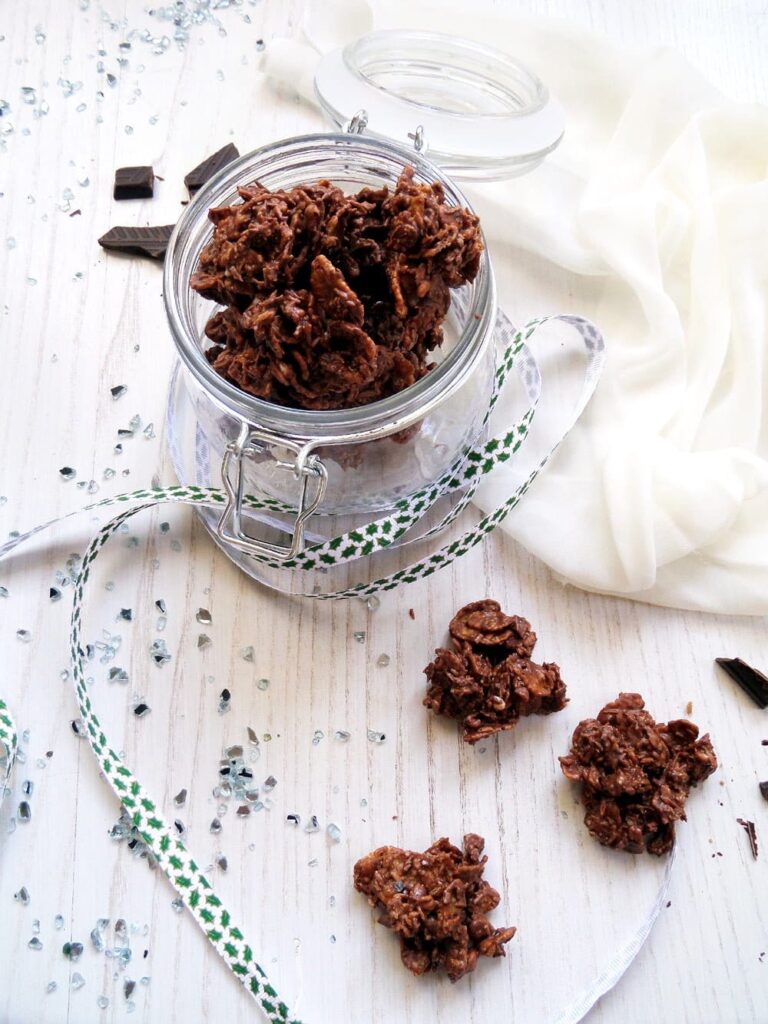 But the German people, they do love their Plätzchen. There are probably hundreds and hundreds of recipes, for every taste and preference, simple or with jam, with walnuts, hazelnuts or almonds, with marzipan, chocolate, raisins, oats and so on.
I tend to try different sorts every year, but there are some sorts which I do have to make every year. The choco crossies are some of those which I have been making for years now. They are my husband's favorite sort, so they are a must. I make quite a big batch and my husband manages to eat them almost entirely alone. I eat a few but they are not my favorite sort, I have to admit that I am not much of a chocolate person, I eat a little bit, but never crave it or search for it like other people do. But my husband, he can eat a whole huge slab of chocolate in about 5 minutes (and guess who never had one gram of unnecessary fat on his body ever – life's not fair, I say). When he starts eating these chocolate crossies, he won't stop before he ate about 20 or so.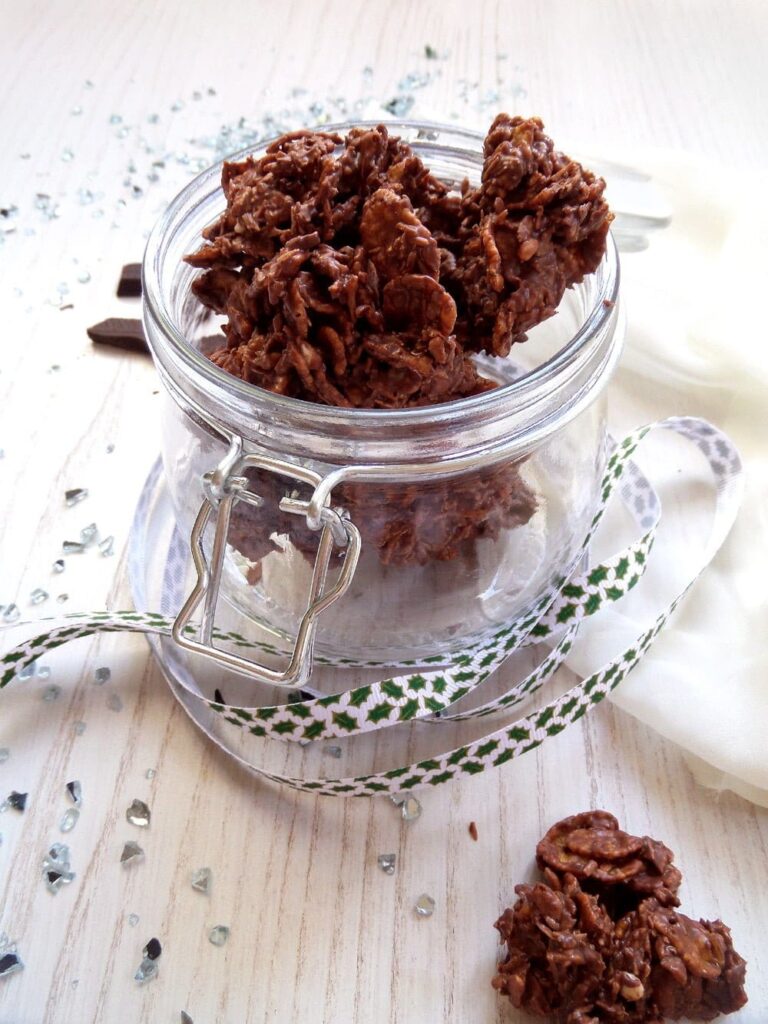 So for all of you out there who like your chocolate, and I know that most of you do, here are your next favorite cookies: chocolatey and totally crunchy, due to the corn flakes and with a hint of coconut. Enjoy!
And one more word before the recipe. I always think that homemade things containing so much chocolate can only be as good as the chocolate you use to make them. So do take the best chocolate you can, your favorite brand, to make these, that is really important. Cheap, low quality chocolate will just not do in this case.