Heidesand or heath sand are traditional German cookies, short crust pastry usually made with brown butter, rolled in sugar, sliced and then baked. Really simple but really good.
These were probably the first cookies I had many years ago when I first came to Germany and had my first Christmas here. My husband's grandmother who still lived in the house at the time used to make lots of different but all very traditional cookies every December. She would pack them in tins and keep them all through the holiday season, we would still get to eat some in January. I didn't bake anything in those days so my husband was very happy to have his grandma making these treats for him. Me too, actually.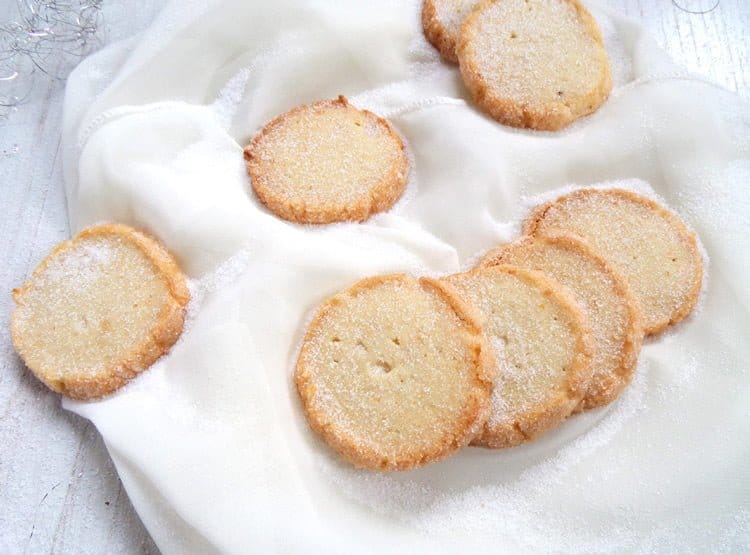 Last year was the first time I have made these heidesand cookies using the original recipe. This year I have changed things little bit and I have to say I liked this version of heidesand even more than the original one. I didn't brown the butter anymore, but instead I flavored the pastry with some marzipan and lemon zest. I absolutely love that lemon zest-marzipan aroma in these cookies, you definitely do not want to miss it.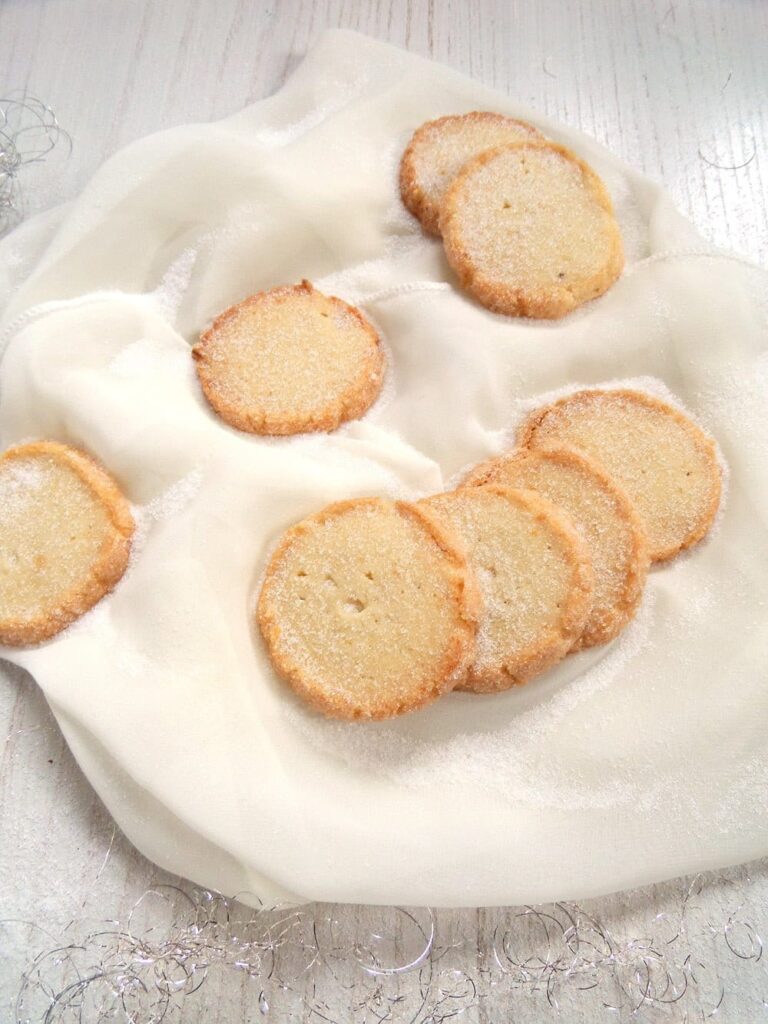 Rating 5.0 from 2 reviews
Prep time:
Cook time:
Total time: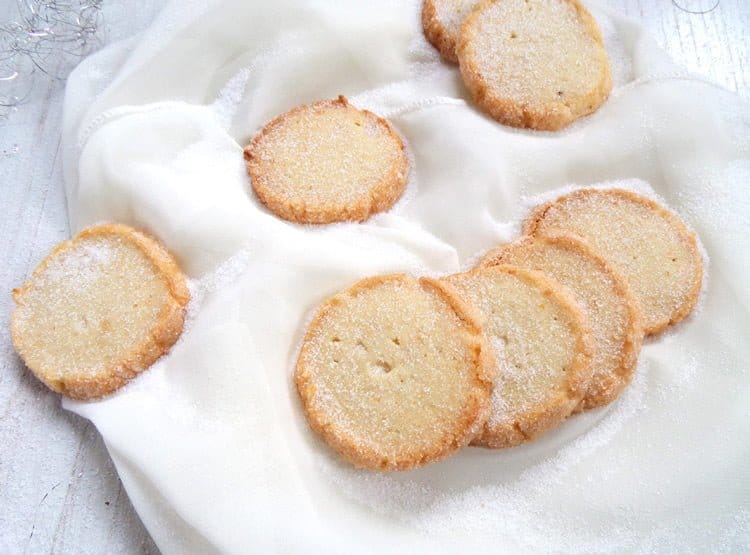 Ingredients
100 g/ 3.5 oz/ a very little less than ½ cup soft butter
50 g/ 1.7 oz/ ½ cup icing sugar
25 g/0.8 oz/ ¼ cup grated and loosely packed marzipan paste (a ball about the size of a walnut)
1 sachet vanilla sugar
1 organic lemon, only the zest
125 g/4.4 oz/ 1 cup + 1 teaspoon all-purpose flour
1 egg yolk
3-4 tablespoons granulated sugar
Instructions
Mix together the soft butter, icing sugar, grated marzipan paste, vanilla sugar and grated lemon zest using a hand held mixer. The mixture should get creamy. Sieve the flour over this mixture and incorporate. Form a long pastry roll, about 4 cm/ 1.6 inch thick. Halve the roll, wrap each half in plastic foil and refrigerate for several hours or overnight.
Preheat the oven to 175 degrees Celsius/ 350 degrees Fahrenheit. Line two baking trays with baking paper.
Whisk the egg yolk with a fork and brush the pastry rolls all over. Place the granulated sugar on a plate and toss the roll to coat in sugar. Cut the rolls into ½ cm/ 0.2 inch slices. Place the pastry slices on the baking trays and bake for about 10-15 minutes until the cookies are golden.