Heidesand or heath sand are traditional German cookies, short crust pastry usually made with brown butter, rolled in sugar, sliced and then baked. Really simple but really good.
These were probably the first cookies I had many years ago when I first came to Germany and had my first Christmas here. My husband's grandmother who still lived in the house at the time used to make lots of different but all very traditional cookies every December. She would pack them in tins and keep them all through the holiday season, we would still get to eat some in January. I didn't bake anything in those days so my husband was very happy to have his grandma making these treats for him. Me too, actually.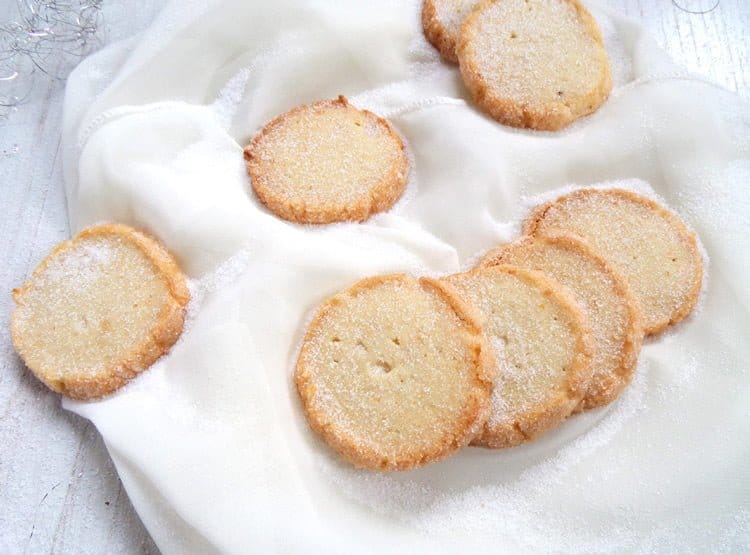 Last year was the first time I have made these heidesand cookies using the original recipe. This year I have changed things little bit and I have to say I liked this version of heidesand even more than the original one. I didn't brown the butter anymore, but instead I flavored the pastry with some marzipan and lemon zest. I absolutely love that lemon zest-marzipan aroma in these cookies, you definitely do not want to miss it.