These Austrian Vanillekipferl are a must in our house every December. Tender and crumbly vanilla crescents, full of hazelnuts and rolled in vanilla sugar.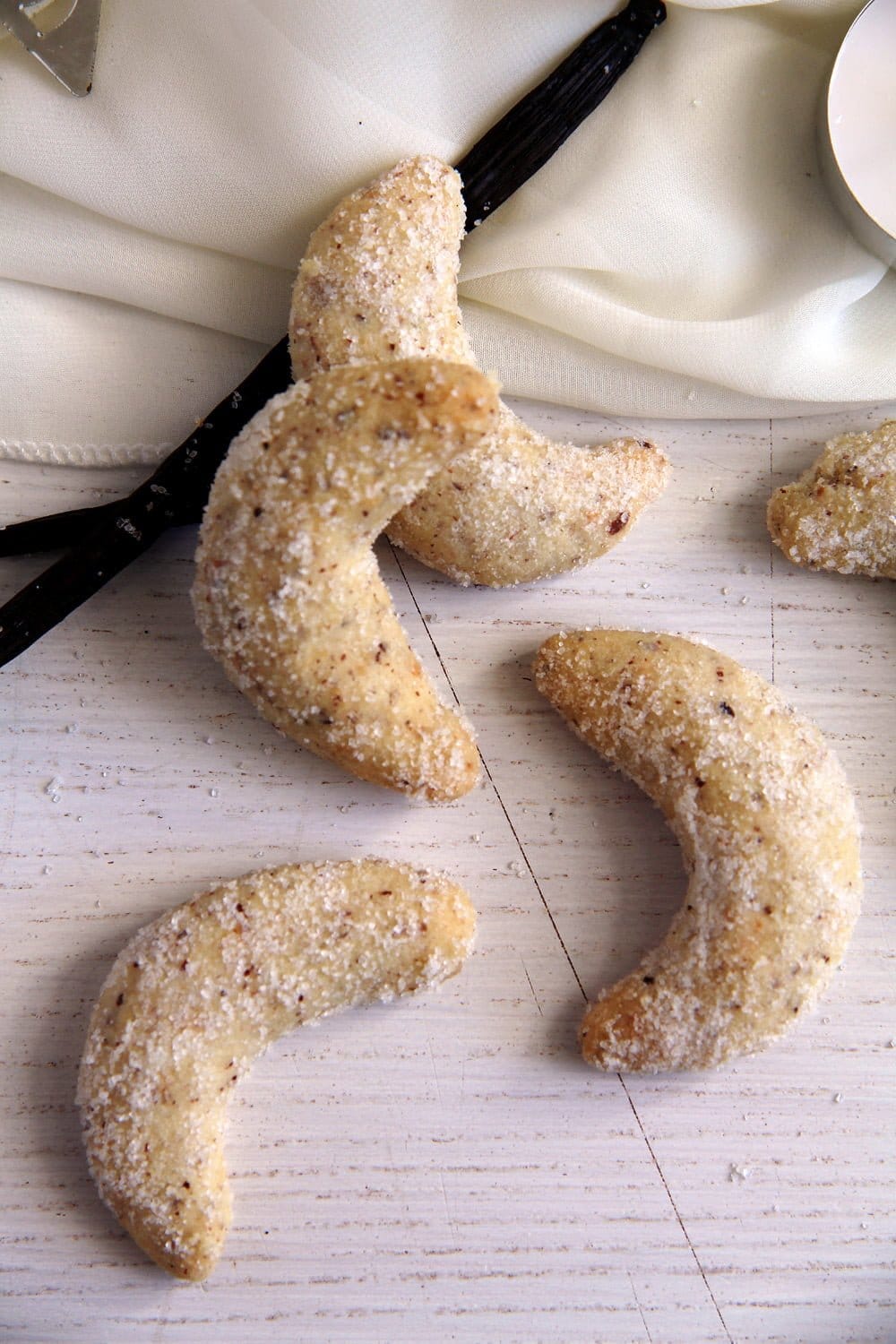 Oma Lene's famous Vanillekipferl, that she would make every December as long as she still lived in this house. She stopped making them 9 years ago when she had to move to a house for old people, but I kept making them ever since. I used to bring her some every year and she would be so happy about it. She didn't get to taste them again this year. This post is in her memory, she died last Saturday, aged 96. We will all miss her.
Use real vanilla sugar for dusting, it really makes a difference. I make my own with the empty vanilla beans. I keep those scratched out beans, ground them in the food processor (with some granulated sugar if the amount is too small for the food processor) and mix them with more granulated sugar. It keeps for a long time in a jar.
Other Christmas cookies: