Harry Potter's favorite dessert: treacle tart, a very simple and delicious tart made with golden syrup, fresh breadcrumbs and lemon juice.
Every person who ever read Harry Potter has heard of the famous treacle tart, it is mentioned in several books of the series, either baked by the Hogwarts elves or even by Harry's own elf, inherited from Sirius, Kreacher. It is another popular English dessert, however, I must admit I had never heard of it before starting reading the books. I was curious what it was and I did googled searching for a recipe already years ago. But I was never too keen on baking the tart, the use of golden syrup has always put me off it somehow.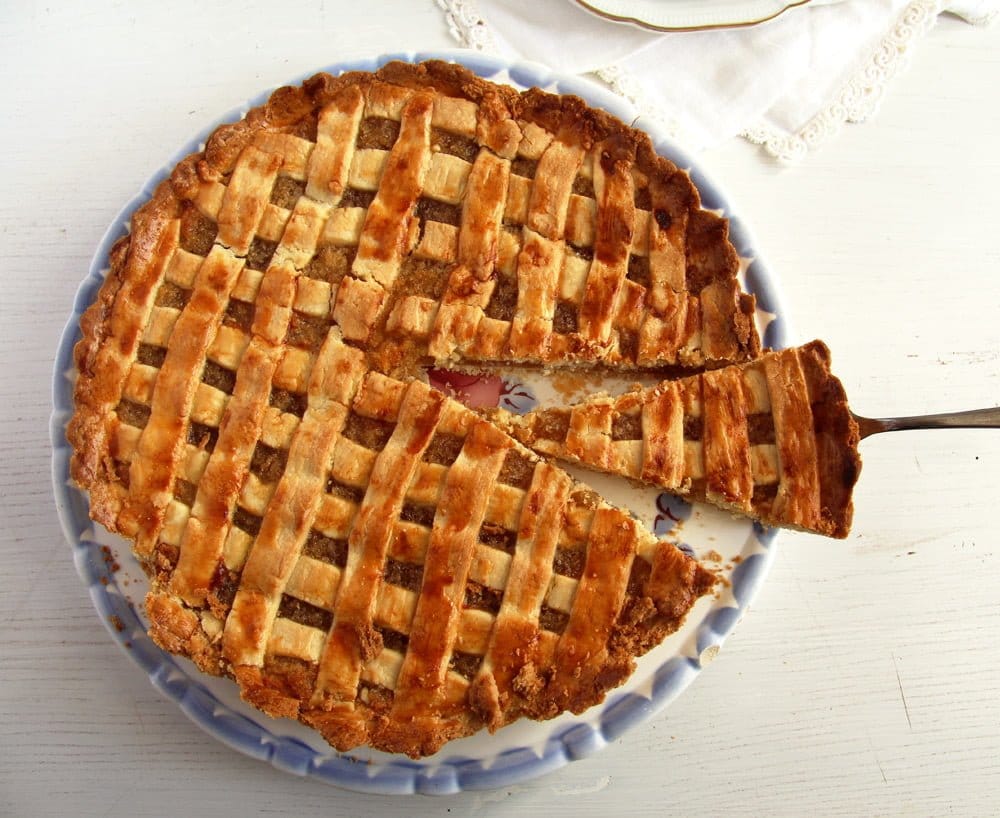 First of all, in Romania I did not know what golden syrup was. And after discovering and tasting the golden syrup here in Germany, a syrup that I usually use for making fondant, I was even less keen on baking a treacle tart. You see, I thought it would just be toooooooo sweet, golden syrup is just sugar in a liquid form.
But when deciding to make this Harry Potter series, I knew I had to give the treacle tart a go, it is one of the most famous foods mentioned in the book, butterbeer and pumpkin juice being probably the only ones that get mentioned more frequently than this tart. And I am so glad I did bake the tart, I liked it so muuuuuuch more than I thought I would. Although using so much golden syrup, the tart is not overly sweet, the lemon juice mixed with the syrup and the breadcrumbs make all the difference, cutting through the sweetness and adding a delicious tanginess and lemon aroma. And what I liked most is the fact that the tart is almost cookie-like in the end, when cold and set (and especially the next day) it feels and tastes like a lemony jam cookie, my favorite kind of cookie.
I used a barely sweetened crust, the one that I used for making the Mince Pies and the Pumpkin Pasties, it has really become my favorite shortcrust pastry recipe, it is so easy to make and it rolls so perfectly (Serious Eats). To make the filling I used a recipe found in The Unofficial Harry Potter Cookbook: From Cauldron Cakes to Knickerbocker Glory–More Than 150 Magical Recipes for Muggles and Wizards (Unofficial Cookbook)
, a book that my brother-in-law gave me for Christmas last year.
I wish you a happy first Advent (if you are celebrating that, of course) and in case you are looking for a quick tart to make today, this wonderful treacle tart might be the answer.
And if you would like to have a look at other Harry Potter inspired recipes, here they are:
Hagrid's Rockcakes with Mixed Dried Fruits 
Fruit Mince Pies with Homemade Mince Pie Filling
Moist Chocolate Gateau or Cake with Chocolate Cream Filling
Harry Potter's Pumpkin Pasties

This post contains affiliate links. The price you pay as a consumer does not change, but if you make a purchase we will receive a commission which helps support the blog.
Others you might like: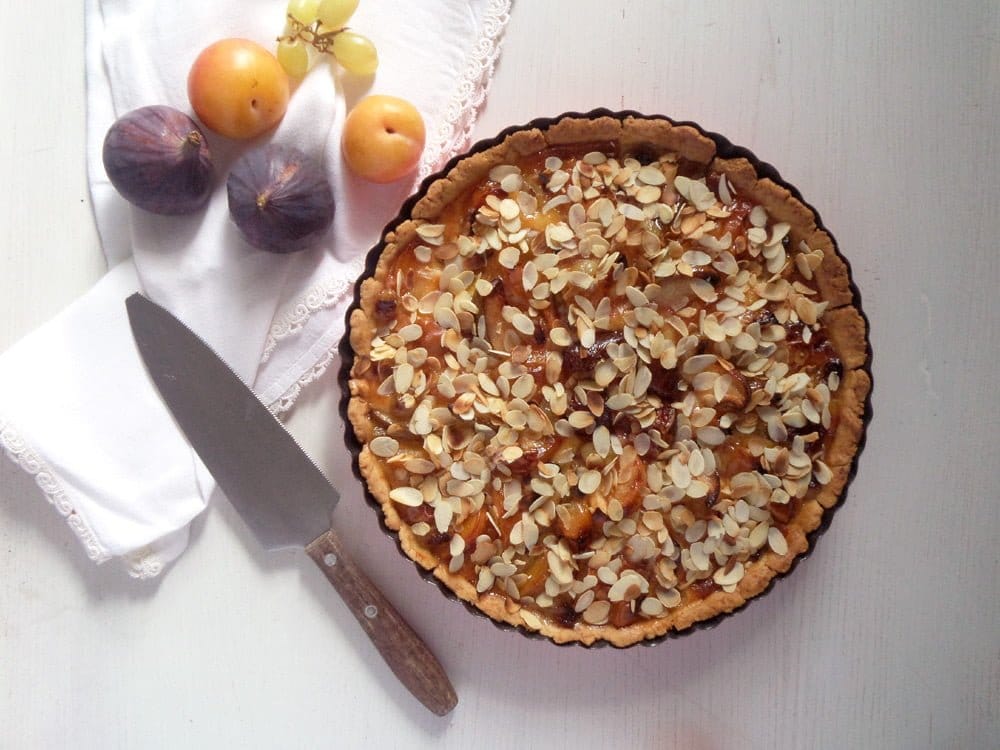 White Chocolate and Raspberry Cups