Sweet and aromatic Crème de Cassis, a French black currant liquor.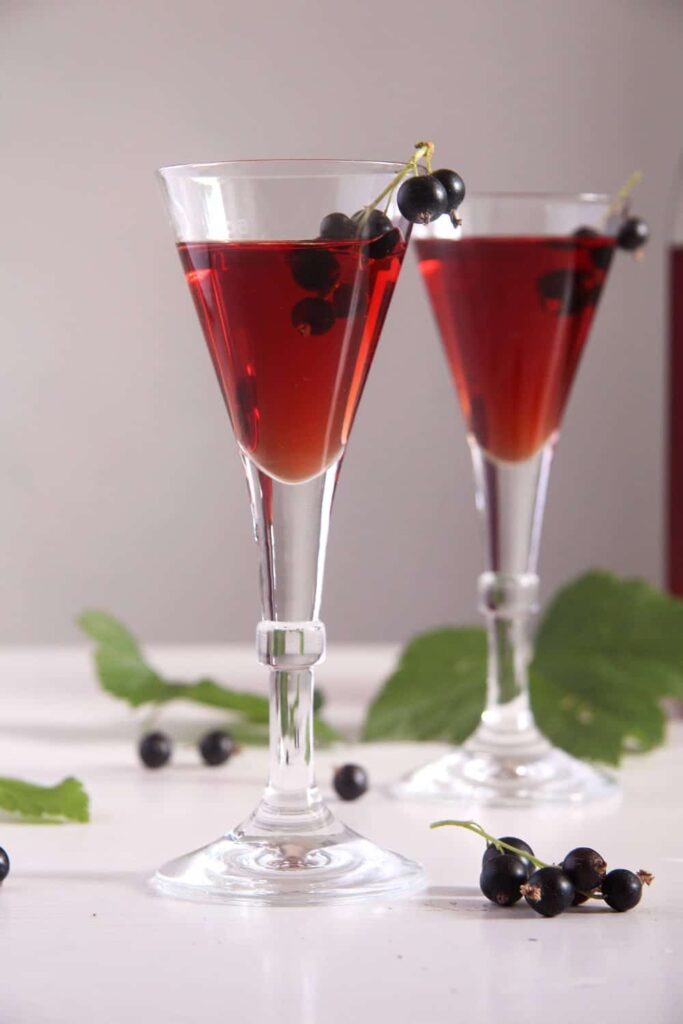 A little glass of Cassis or Blackberry Liquor to start the "Berry Series" on Where is My Spoon and to celebrate the fact that we are actually on holiday starting today, and while you are reading this, probably on our way to England. I scheduled a couple of posts a week for the time we are gone, just to keep the site going, but I will not be able to do much else on the blog for the next three weeks. But I am not sorry, I am so ready for a holiday, especially after last week, which was just too much!!!! We plan to visit the Harry Potter studious on Friday (best Christmas present I ever got), rediscover London for a few days and then drive on to Wales and wherever the mood takes us. We recently acquired a camper van, so we will be quite flexible and free to go wherever we want.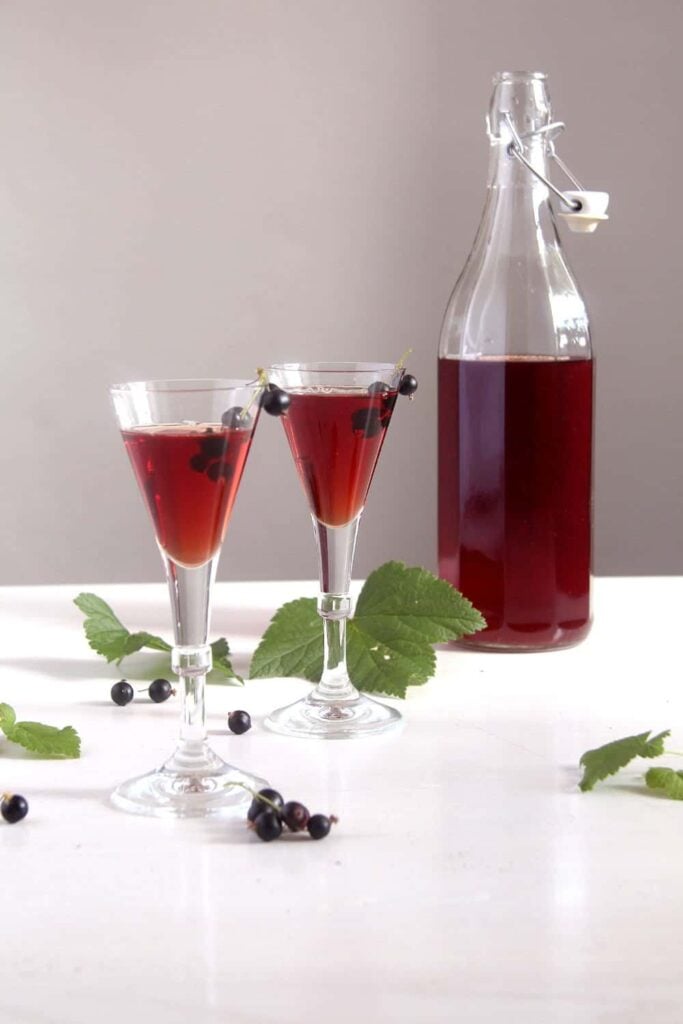 But back to our Cassis. I tried to make some liquors and alcohol drinks at home quite a few times years ago, but unfortunately I was unsuccessful most of the times. I would pick the berries or the fruits, patiently steep them in alcohol for weeks, anticipating the moment I would get to test the result of my work. But, with few exceptions, I would be disappointed by the result. And the reason of my disappointment was always the same: the sweetness of homemade liquors, they are way too sweet, you would only taste the sugar and a bit of an alcoholic note and nothing else…
But in the case of this Cassis I got lucky. It is sweet but not overly so, and I can definitely taste the black currant's special taste. I made it with currants I got from a friend, who has a huge black currant bush in the back of her garden. She doesn't really know what to do with the berries, except from eating a few of them directly from the bush, so I get to pick the thingies when they do happen to be plenty. I have a bush in my garden as well, I planted it about 4 or 5 years ago but it still only has two small branches. The berries you see around the glasses in the pictures are all the berries I got from my own bush this year. Pathetic!!!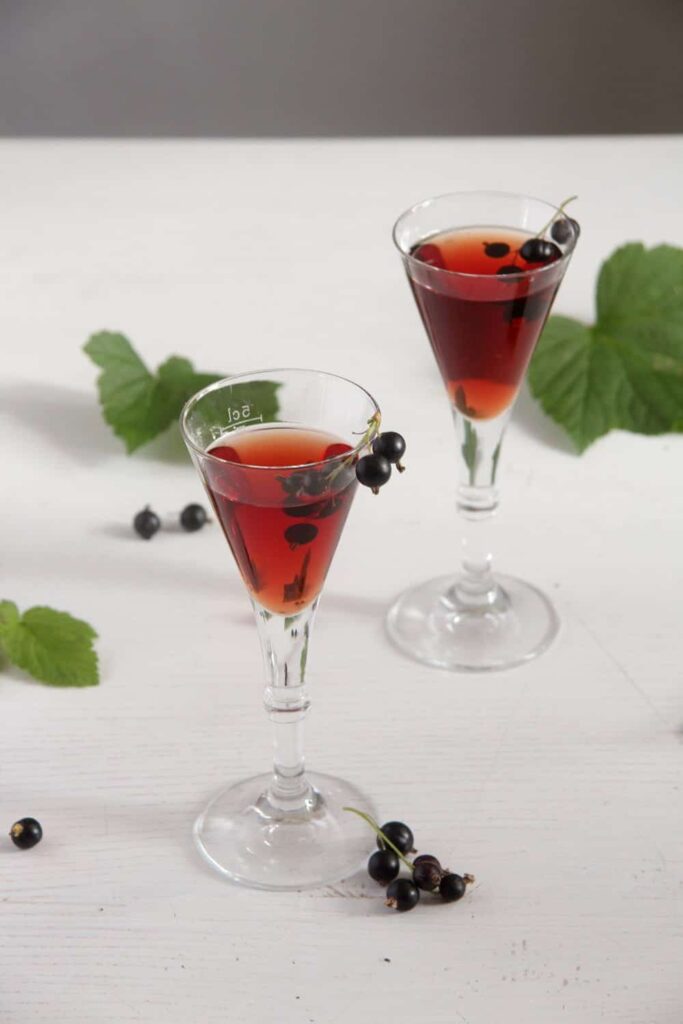 Crème de Cassis is a French liquor used mostly for making cocktails. I did use it for making cocktails a couple of time, my favorite one being made with a small shot of crème de cassis and cold white wine. You would love that! But I also enjoy a shot glass of it as it is and I often use it when making sauces, for instance, I made a sauce to pour over duck breast once, it was amazing!
So, if you get your hands on some black currants (I have never seen them sold anywhere, I only get them from other people's gardens), do make this liquor, it takes no time to actually make it, you will just need a bit of patience, it takes two weeks for it to be ready… But as you don't have to do anything in between, it's easy. And it will keep for quite a while, I still have a bottle I made two years ago and it's perfect.
Others you might like: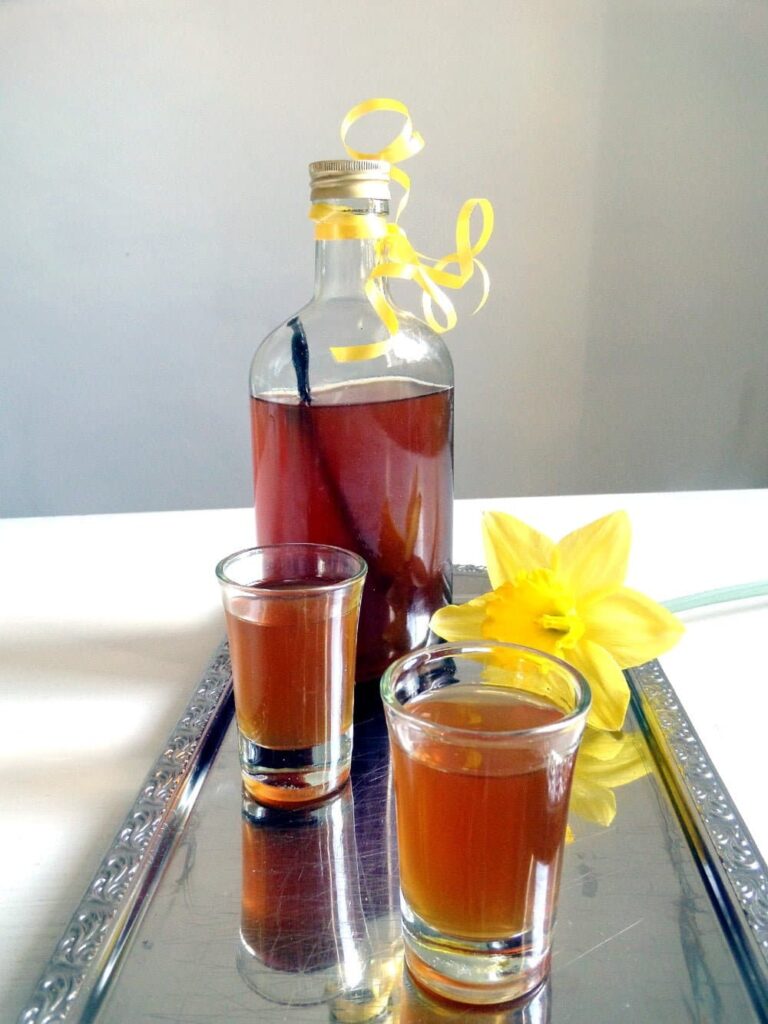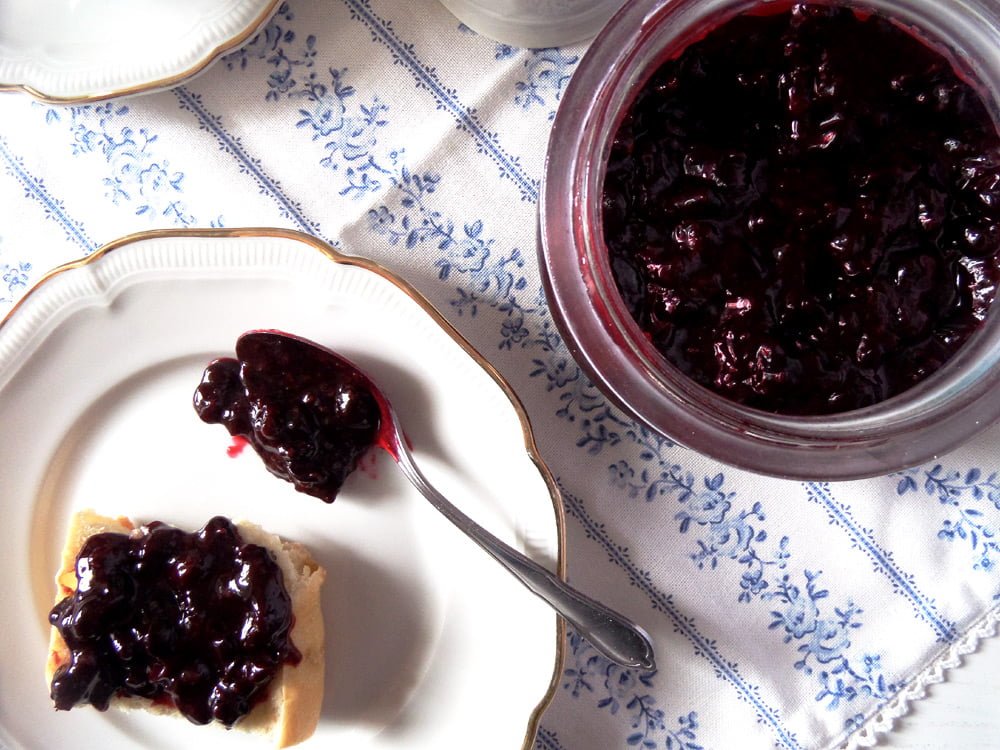 Black Currant Refrigerator Jam
How to Preserve Cherries, low sugar