A wonderful light meal: tiger prawns with red currant sauce on a bed of rocket.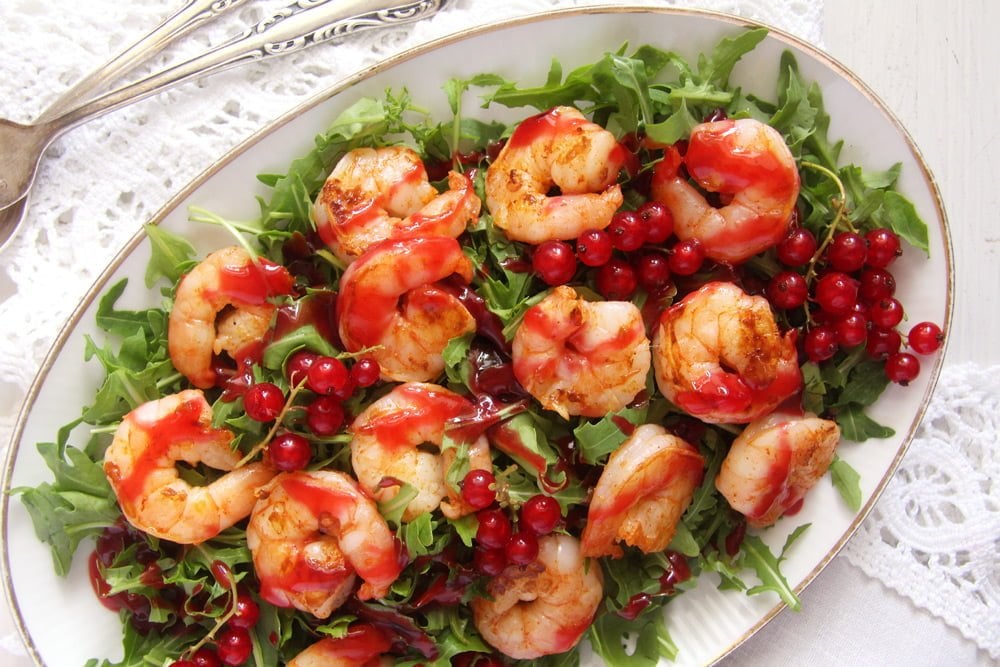 This is one of the best meals I had in the last weeks I think. I decided to make this mostly to be able to use some of the millions of red currants my friends seems to have in her garden this summer and because I wanted to make something a bit unusual. A spicy red currant sauce that complements the tenderness of the prawns and the pepperness of the rocket perfectly.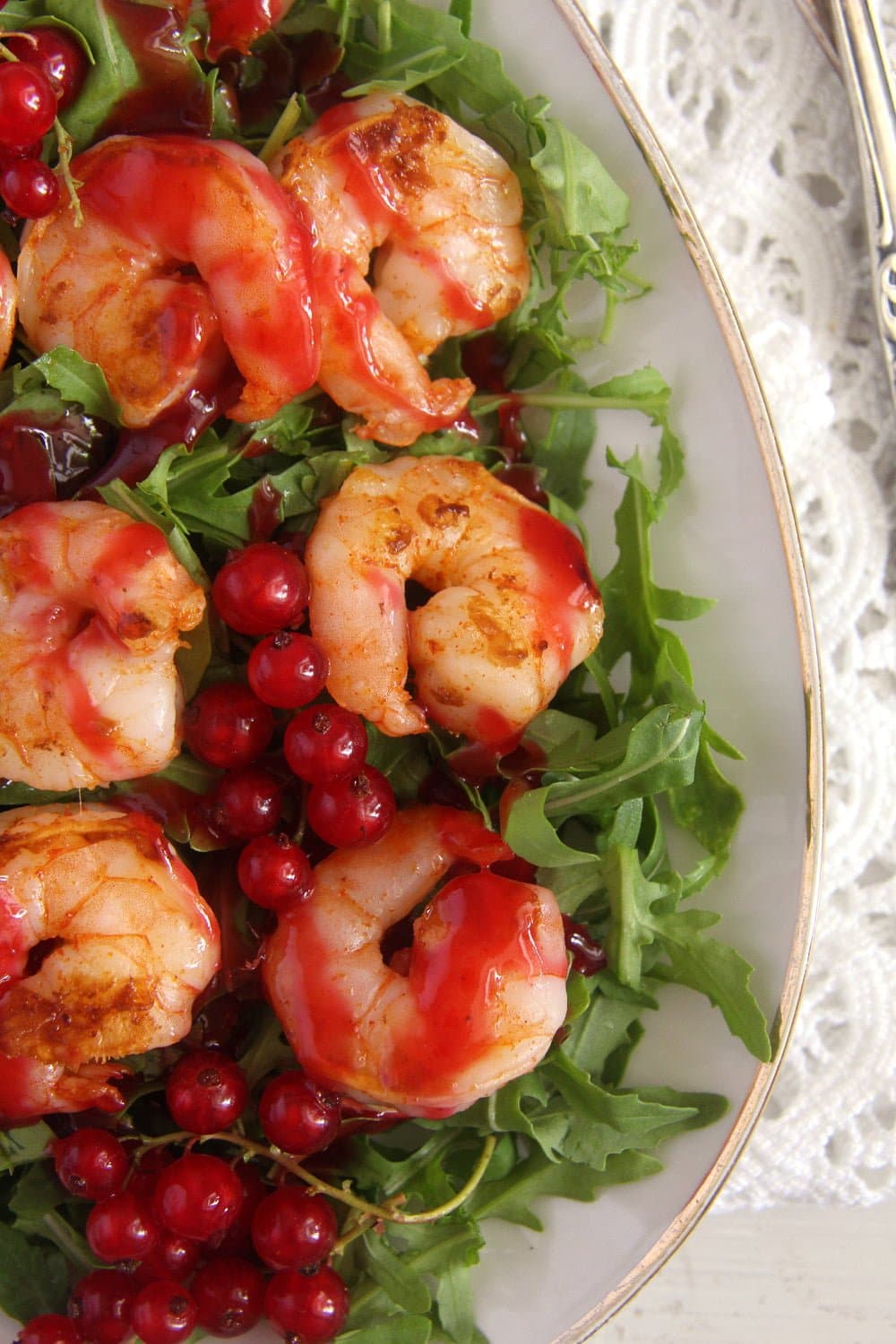 I absolutely loved the prawns, I could eat them cooked this way every day, but the sauce is what made this recipe special. Sour, hot, sweet – all in one – and that poured over that peppery rocket – heaven! So although I made the sauce especially for this particular dish, I used the rest of it to dress a couple of salads over the next few days, so I can say that this sauce, cold, makes a wonderful dressing as well.
This was also a good opportunity to use some of my Homemade Crème de Cassis or Black Currant Liquor. I like to give a few tablespoons of it in some sauces, it adds a particular note to everything. So, if you have it, I can strongly recommend it, if not, than either leave it out or replace it with another fruit liquor that you like or even some brandy.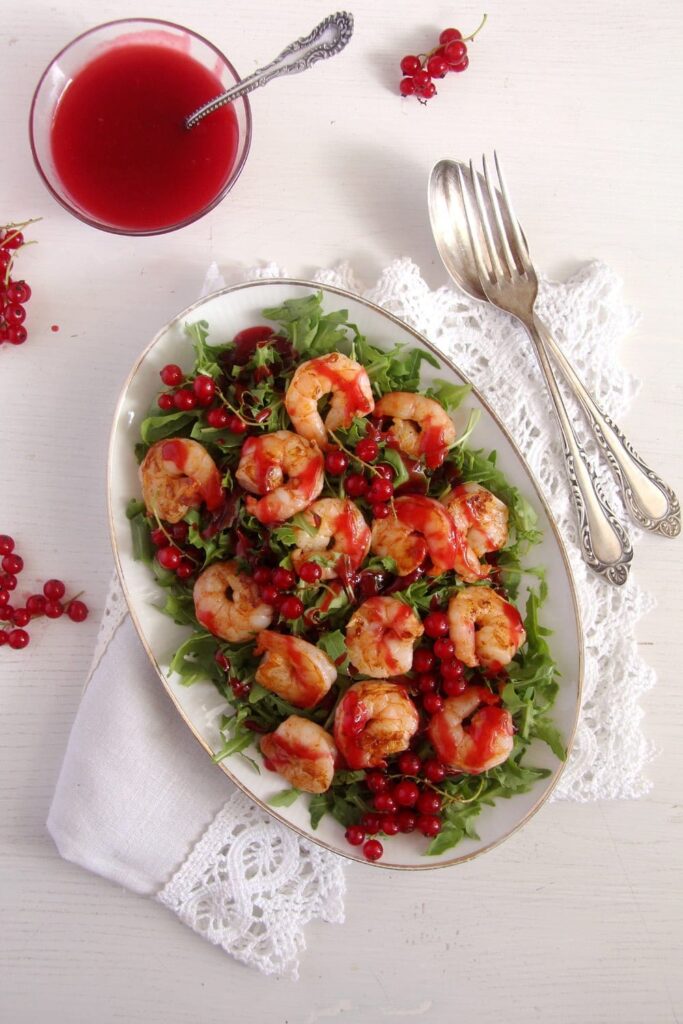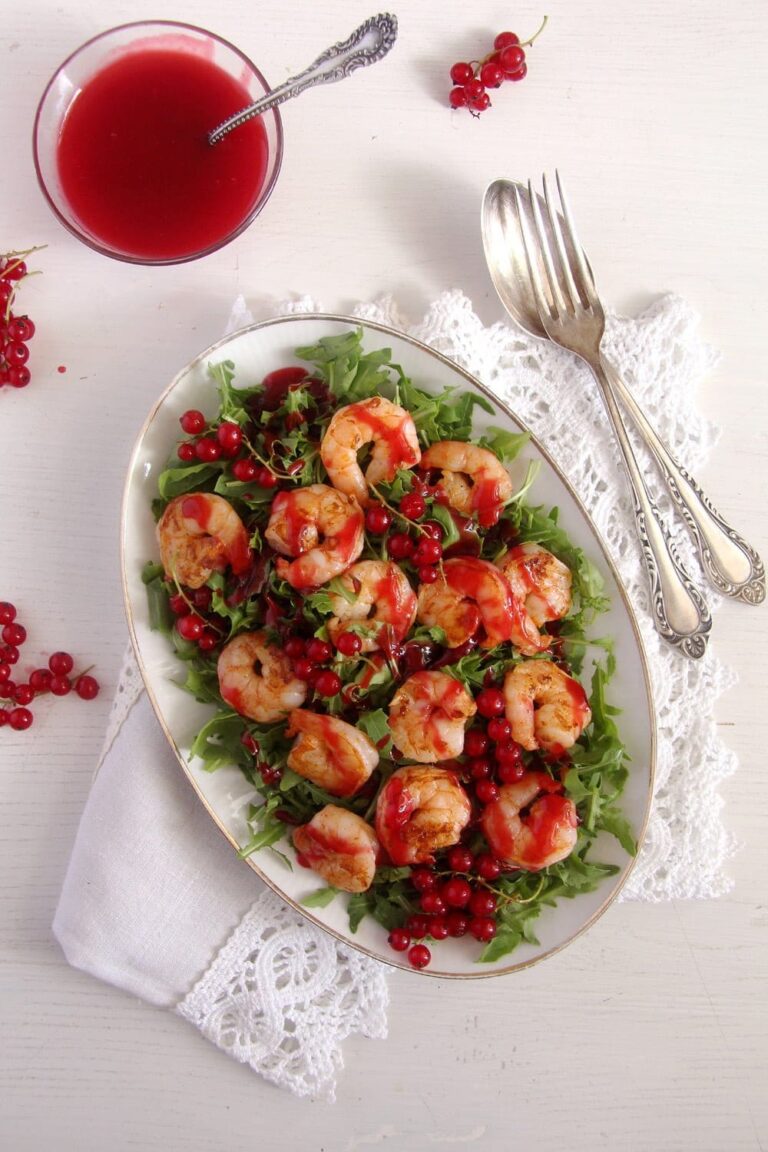 The recipe is supposed to serve 4. My husband and I had absolutely no difficulties in managing the whole thing alone.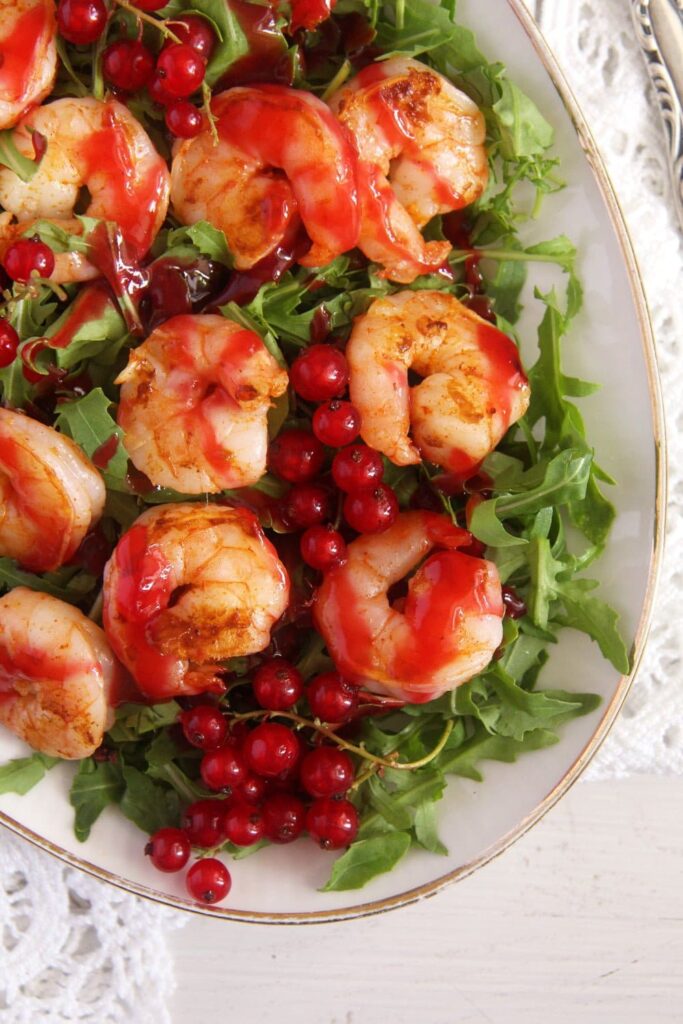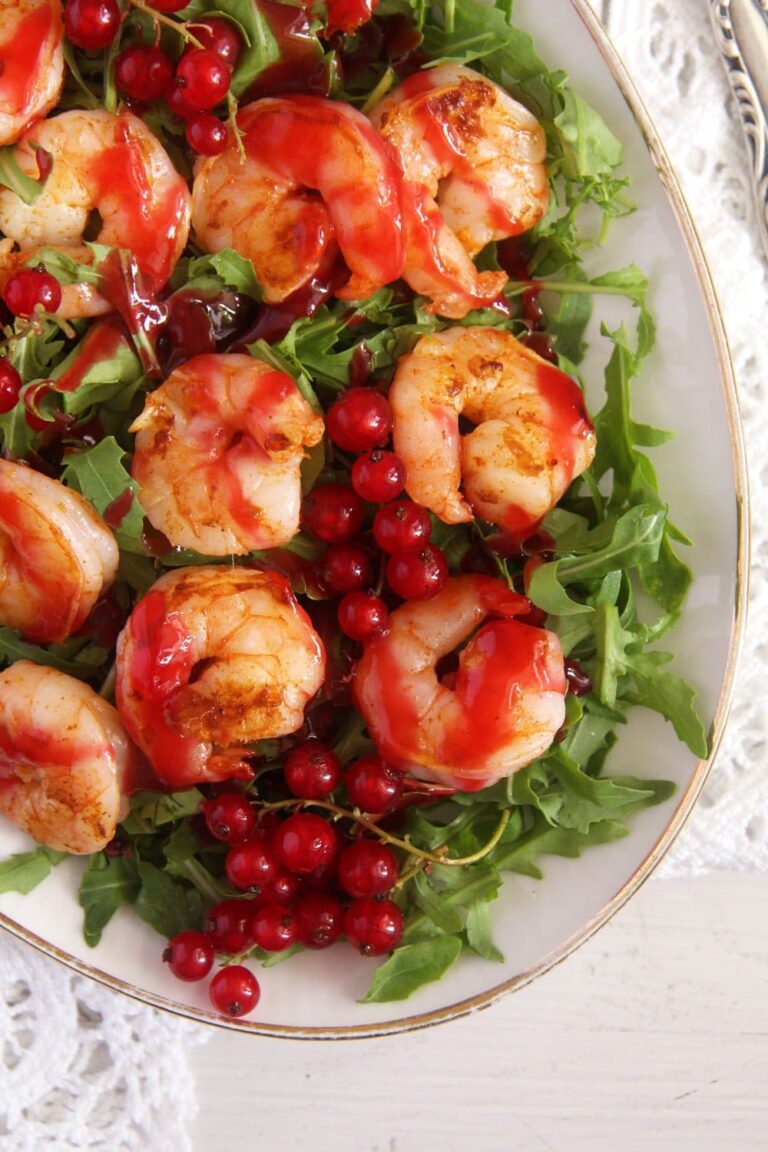 Others you might like:
Quick Mustard Wild Salmon with Spices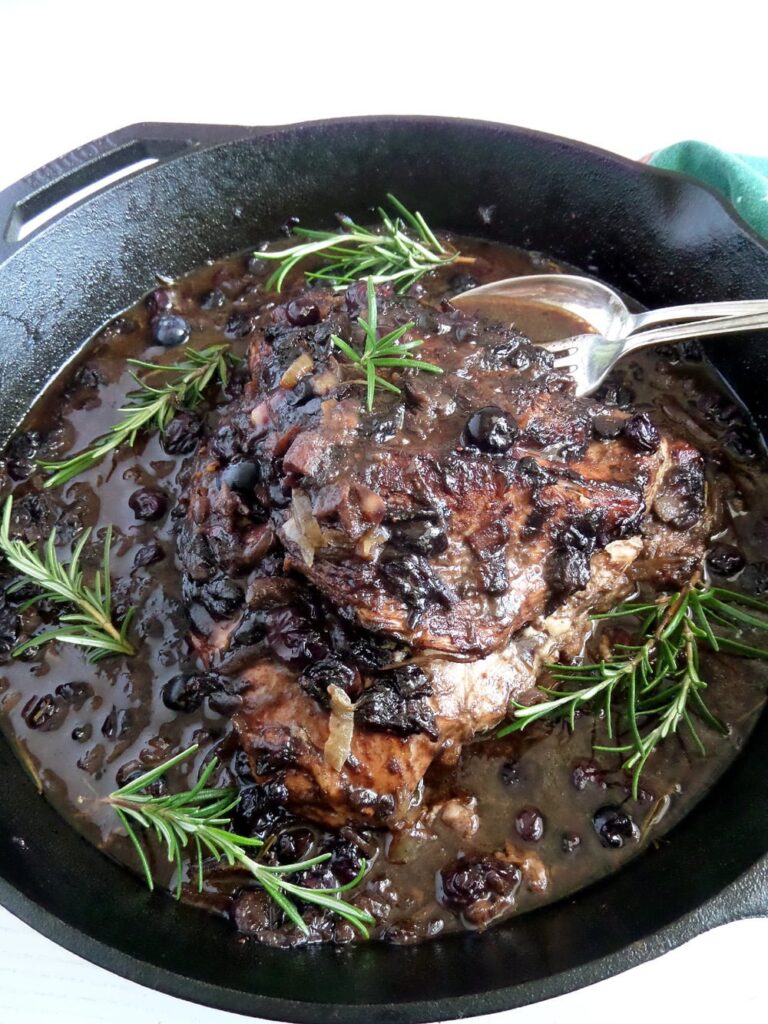 Turkey Breast In Blueberry Balsamic Mustard Sauce with Rosemary
Berry Cups with Cream Cheese Filling