Aromatic black currant freezer jam made with agave syrup or another sweetener, a healthier kind of jam with fresh currants.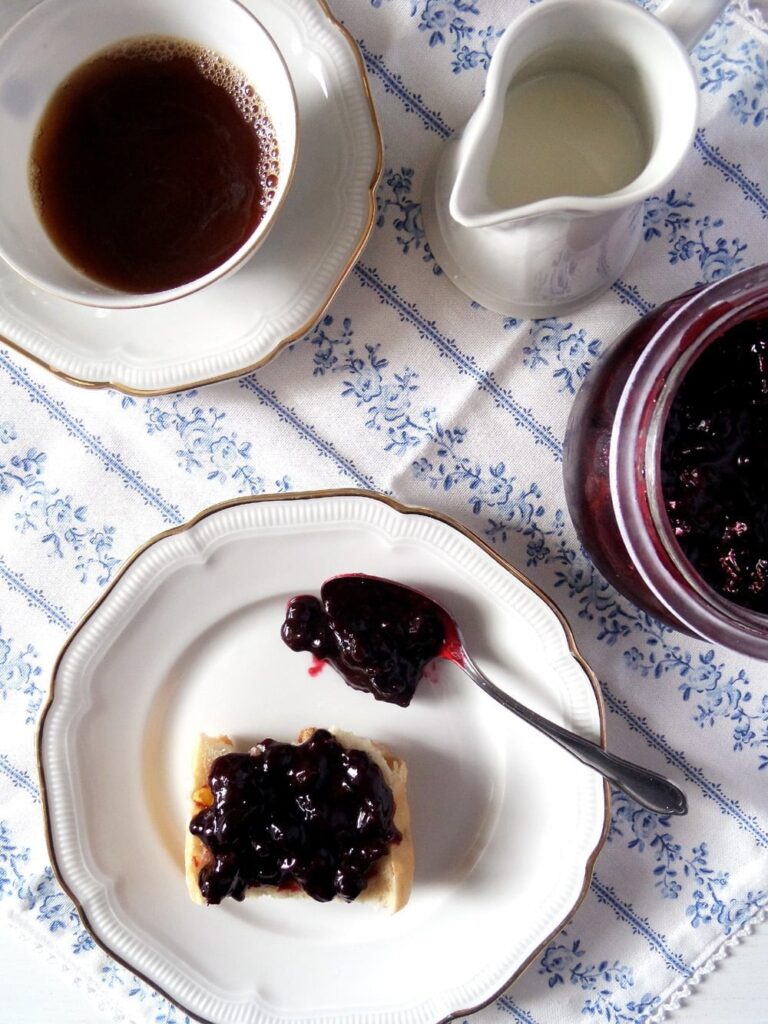 One of my favorite black currant recipes! Freezer jam with agave syrup, thickened with corn starch and kept in the refrigerator or in the freezer. Fresh and incredibly aromatic.
Ingredients
Black currants:
I was lucky enough to get some black currants from a neighbor this year. It is not something I often had, people tend to have lots of bushes full of red currants around here, black currants do not seem to be quite so popular.
I really don't know why, although I like red currants as well, I prefer the black version. They are less sour and have an earthy, full-bodied taste that distinguishes them from all other berries I know.
I didn't have too many of them, so I couldn't really make a normal jam batch. I used most of them to make some creme de Cassis, a wonderful liqueur, and the rest to make this little, aromatic currant jam. The procedure is very quick and simple and the result is just great.
Sweetener:
Agave syrup or other sweeteners like maple or date syrup.
Stevia is also an option, in this case, do use to taste, the amount mentioned in this freezer jam recipe would be too much.
And you can certainly use regular sugar if you wish.
Needed amounts:
You can vary the quantities used. I used 350 g/ 12.4 oz/ 3 1/2 cups berries because that is what I had left.
You just increase or decrease the amount of sweetener according to how many berries you have and to taste.
The amount of corn starch used is also according to taste. Add more or less depending on how thick you like the jam.
I didn't use too much, so my jam is quite runny, almost like a sauce, but I love it this way, especially as I like to stir 1 or 2 tablespoons of it into muesli or yogurt.
Alternative berries for freezer jam:
Anything!!!
Red currants, raspberries, strawberries, blueberries, gooseberries, blackberries…
Go with the availability and taste, anything goes.
When choosing other berries, add sweetener to taste, some need more than others.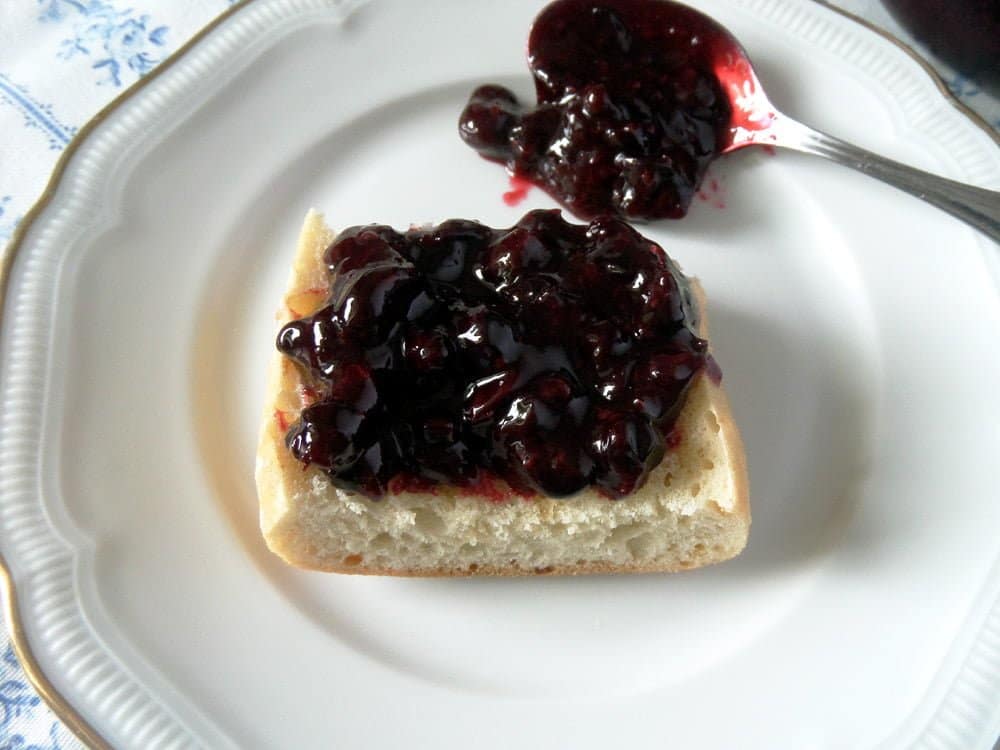 Tips
Don't mash the berries too much, just enough to release some juice, but most of them should remain intact.
Let the mashed currants stand for about an hour, this way they will release more juice.
If you use a dry sweetener, like stevia, start with a smaller amount and keep tasting until the jam is as sweet as you like it.
You can use other berries to make the recipe.
How long does it keep?
This black currant jam or any kind of refrigerator jam will not last very long, about 2 weeks in the fridge.
If you make larger batches, you will have to freeze the jars.
How to serve?
On toast or regular bread just like any other jam,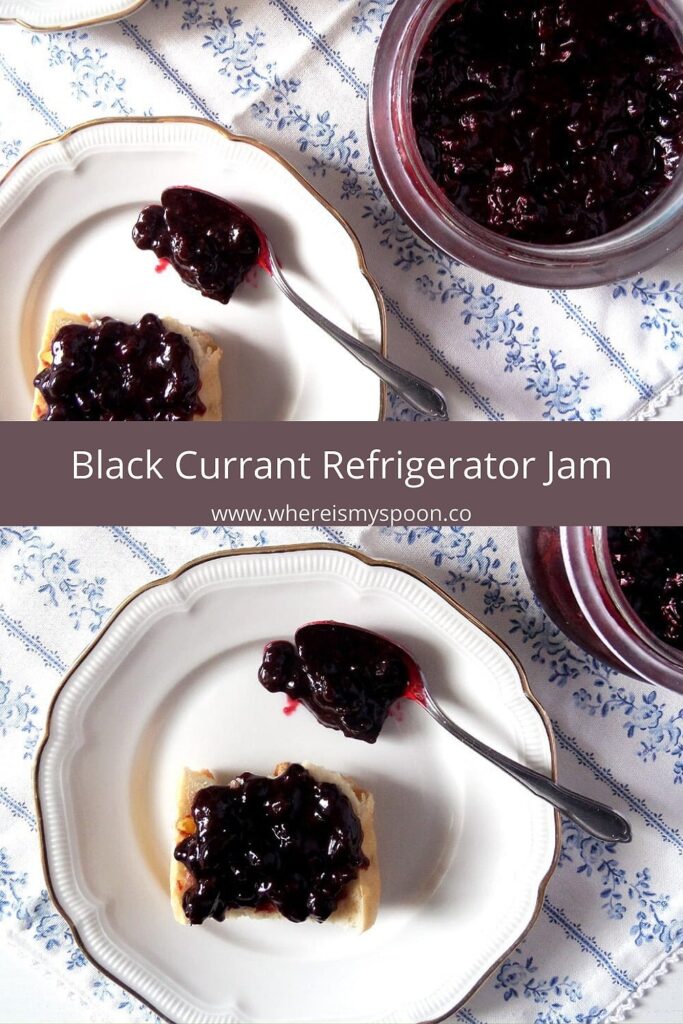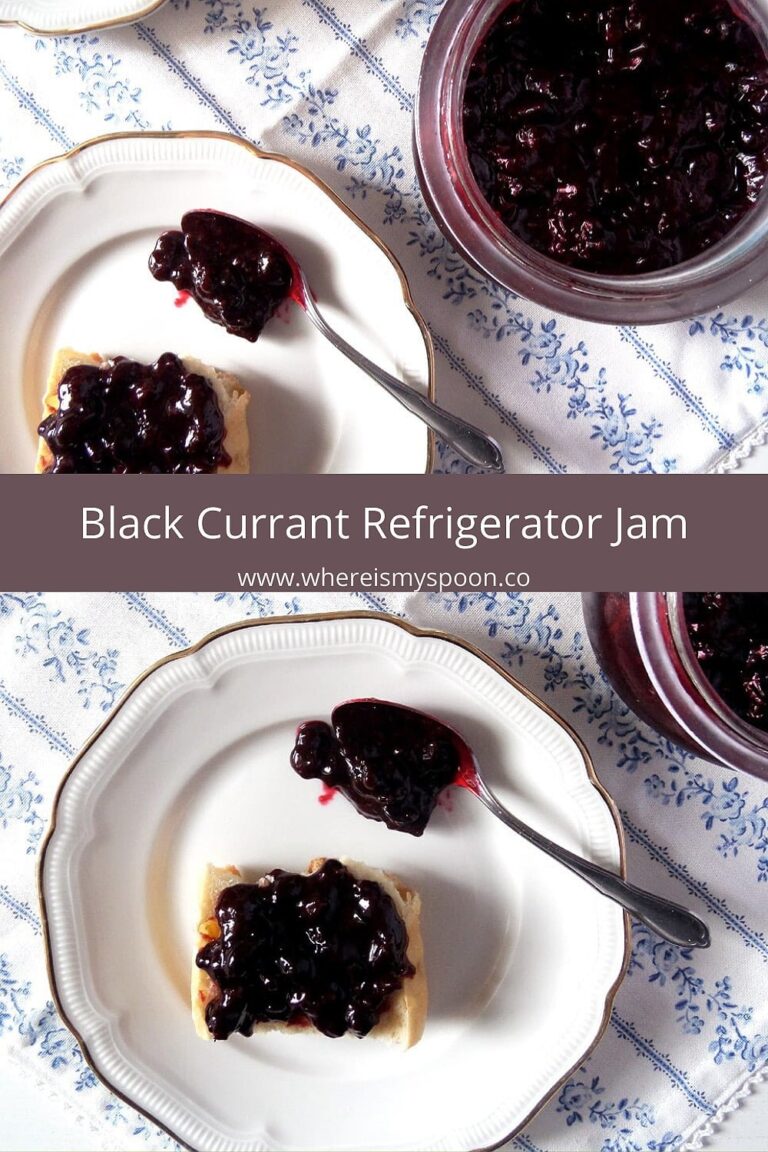 What to do with black currants?
Currant Cake – usually made with red currants, you can use a mixture or only black ones.
First published: 3rd of August 2015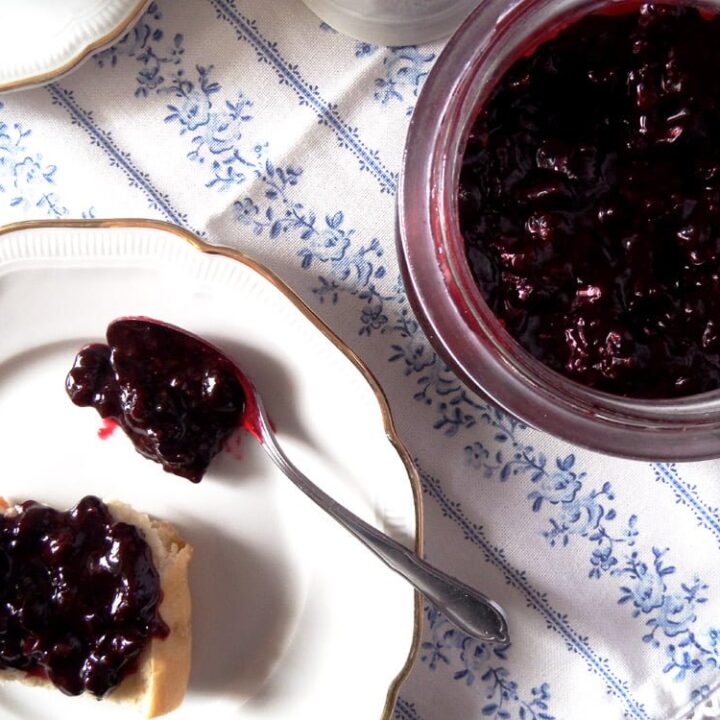 Black Currant Freezer Jam
Aromatic black currant freezer jam made with agave syrup, a healthier kind of jam with fresh currants.
Ingredients
350 g/ 12.4 oz/ about 3 1/2 cups black currants
about 9 tablespoons agave syrup or another sweetener
2 tablespoons cornstarch
a few tablespoons water
Instructions
Clean and remove the stalks of the black currants.
Place them in a large pot and add the agave syrup. Use a potato masher to crush the currants a little. You definitely don't want a berry puree here, just mash the currants partially to obtain some juice while retaining most of them intact.
Mix well and let stand for about an hour. The mixture will become juicier during this time.
Bring everything to a boil and let cook for about 5 minutes while stirring from time to time.
In a small bowl mix the cornstarch with 2-3 tablespoons cold water to obtain a paste. Slowly pour this mixture into the boiling jam while whisking continuously. Bring to a boil again and cook for one more minute. Let cool, transfer into a clean jar and refrigerate.
Notes
The nutrition is calculated for the whole jar of jam.
Nutrition Information:
Yield:

1
Serving Size:

1 whole jar
Amount Per Serving:
Calories:

762
Total Fat:

2g
Saturated Fat:

0g
Trans Fat:

0g
Unsaturated Fat:

1g
Cholesterol:

0mg
Sodium:

15mg
Carbohydrates:

187g
Fiber:

0g
Sugar:

105g
Protein:

5g
Nutrition information isn't always accurate.