Last Updated on 23/03/2020 by Adina
A deliciously sweet brandy liquor with honey, brown sugar and real vanilla.
People say in Germany that there are such things as woman's schnapps. By that they mean sweet, lovely colored liquors that people usually tend to drink too much of just because they taste so sweet and good.
This liquor definitely falls into this category of woman's schnapps, even if my husband and male neighbor liked it as well. But after one small glass they both changed to real hard stuff, like corn schnapps (something I wouldn't even consider touching), while my female neighbor and I continued nipping on this wonderful, flavorsome little drink. Needless to say, after 3 or 4 shots, we were both quite jolly.
This is not only good to make for your own guests but makes a very nice present as well. For the woman's day for example, like today. Well is too late for it this year but maybe you'll keep it in mind for next year. In the meantime there are still Easter and Christmas coming.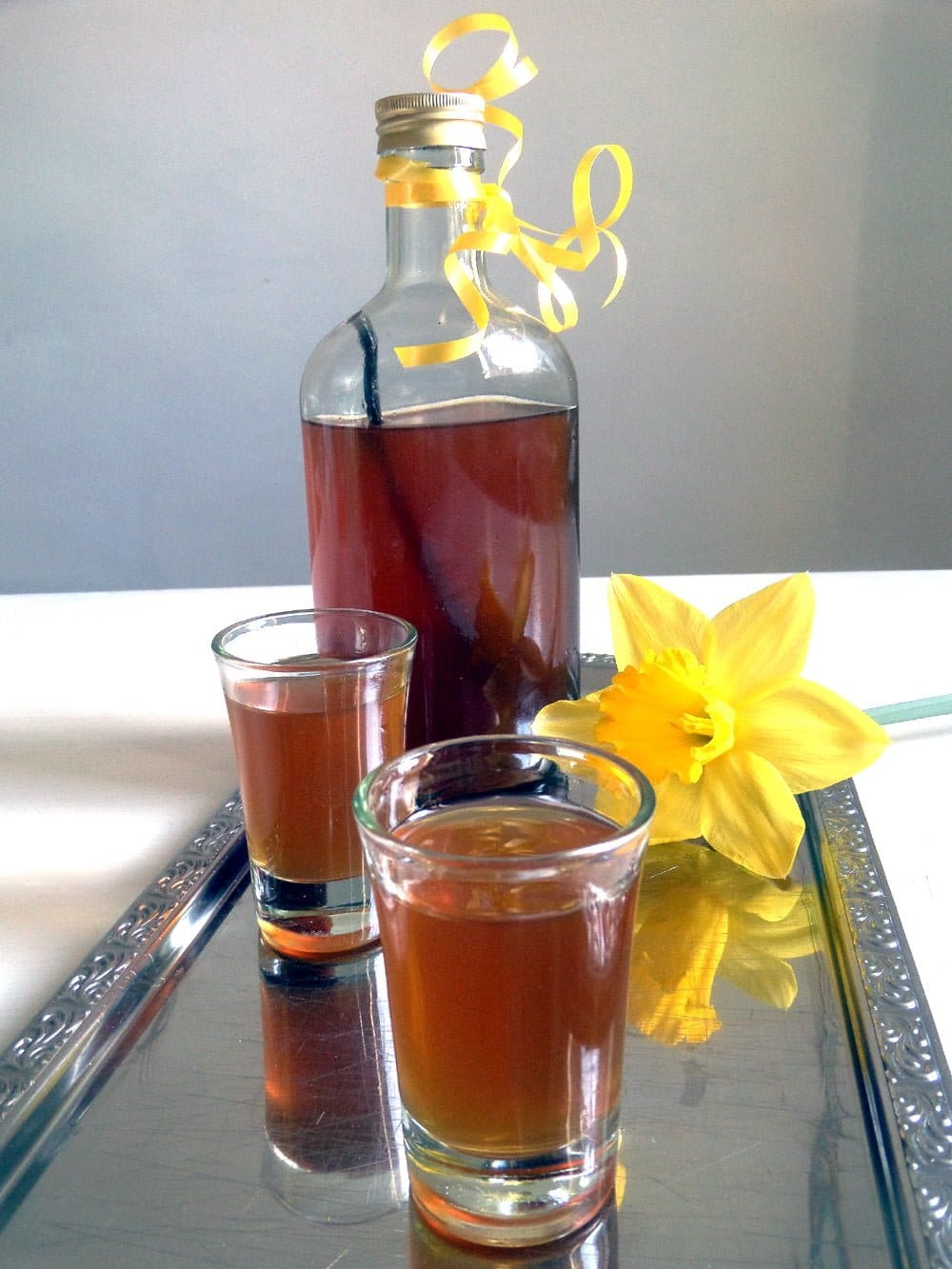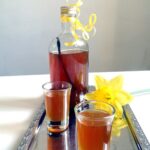 Ingredients
2 vanilla pods
70 g/ 1/3 cup + 1level tablespoon brown sugar
2 tablespoons clear runny honey
125 ml/ ½ cup water
250 ml /1 cup brandy
Instructions
Split one vanilla pod and scrape out the seeds. Place the seeds and the empty vanilla pod in a small pot, add the sugar, honey and water and bring everything to a boil.
Let simmer, covered, on a very low flame for about 15 minutes. Remove from heat, take out the vanilla pod and let the liquid cool down. When cold add the brandy.
Strain the liquor through a coffee or tea filter. This is not an obligatory step but the liquor will look nicer and clearer in the end. If you prefer, you can definitely leave the small vanilla seeds in the liquor.
Place the second vanilla pod in a nice, decorative little bottle. Pour the liquor into the bottle. Store in a dark, cool place. It will keep for up to 4 months.