My final post in this Orange Series and also the 200th recipe on Where Is My Spoon. I can't believe there are so many already, I feel like I've just started. Now that I think of it, I should have probably posted a cake recipe to celebrate….. but there is no orange cake recipe in my folder anymore, so homemade mustard will have to do.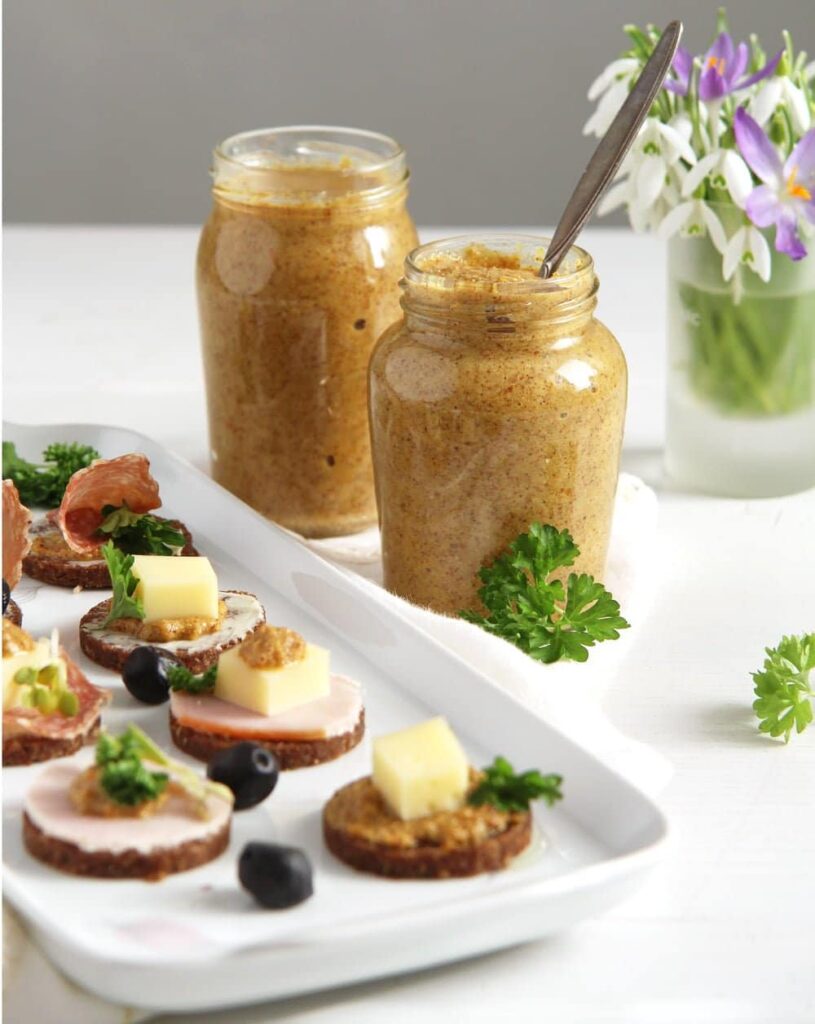 Making your own mustard must sound like a crazy idea to many, I mean, there are so many kind of mustards out there, they are good, mostly free of weird stuff, so why bother? Well, I do like to bother for things like this, experimenting, just wanting to know how things are made and if I can make them better than the standard. And I think I managed in the case of this mustard.
I love plain mustard that you can buy in the store and always have 3 jars in the fridge: Dijon, medium German one and sweet, grainy mustard. But I was never lucky in finding a flavored mustard that I really like, they are often too sweet, the particular aroma is too strong and too chemical (and I remember here a particularly bäh fig mustard) and even if I like it a little bit, I never like it enough to eat it regularly, so I end up throwing away half of the mustard just to make some place in the fridge.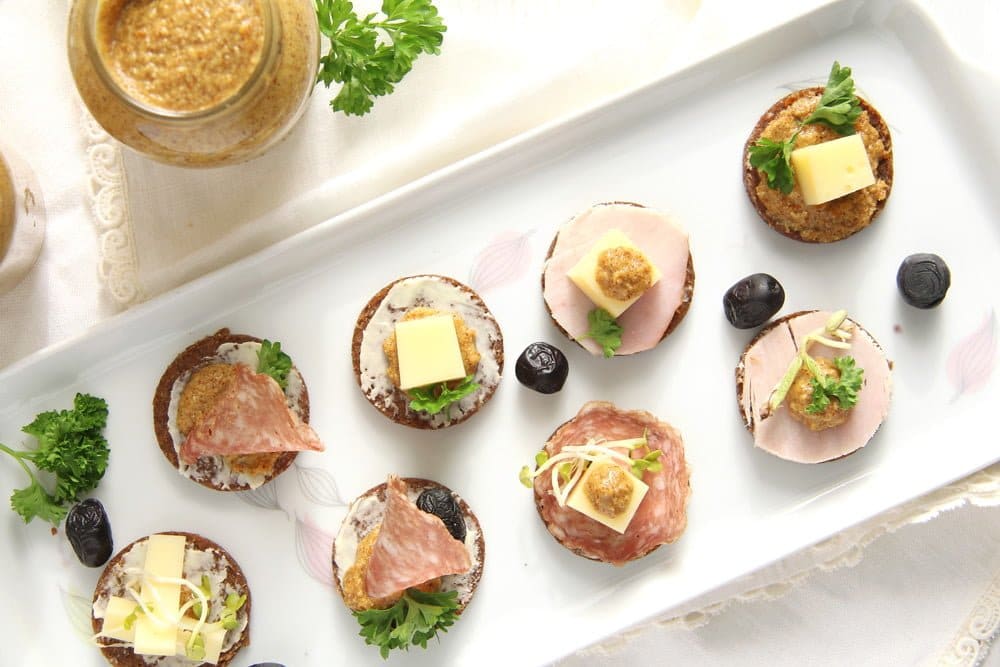 So when I was thinking about the recipes I would like to share during the orange period, I thought why not try a mustard again. If it's not good, it's not such a big deal, the ingredients are cheap, the work is minimal and the portion reasonable, so why not, I can always make something else if this doesn't work out. But I think it did work out, I totally love the mustard, my husband as well, we like it on bread with some cheese or ham on top, we like it with some nice sausages and it is absolutely great when used to make a salad dressing. And I can wait to make some eggs in mustard sauce again and use this one. The half of it is already gone and I only made it last week.
The best thing about it, except the orange flavor, is the heat. It is really there, so be aware about that when making this, this is not your plain, medium mustard. It is really hot, but in a way that I find quite different from the heat of a Dijon mustard for instance. It makes me think more of the heat of wasabi, although there is no horseradish involved here. The heat really kicks from behind. I used quite a lot of orange peel, so the aroma really comes through, we love that, but you can definitely reduce the amount of peel used if you would like a more delicate orange flavor. Just be sure to use organic, untreated oranges, you don't want the chemicals in your mustard. After making the mustard, transfer it to a bowl and leave it uncovered, in the kitchen, overnight. This will affect the oxidation and fermentation process making the mustard more intensive and hotter.
I made the mustard in my Thermomix, but you can grind the ingredients in another food processor or in a coffee grinder for instance. I like a mortar , it works well as well, but I just don't have the patience to use it to grind larger amounts of spices. Mmh, I am just eating a slice of dark bread with orange mustard and cheese as we speak. So delicious! I found the recipe on my favorite (German) cooking site Chefkoch.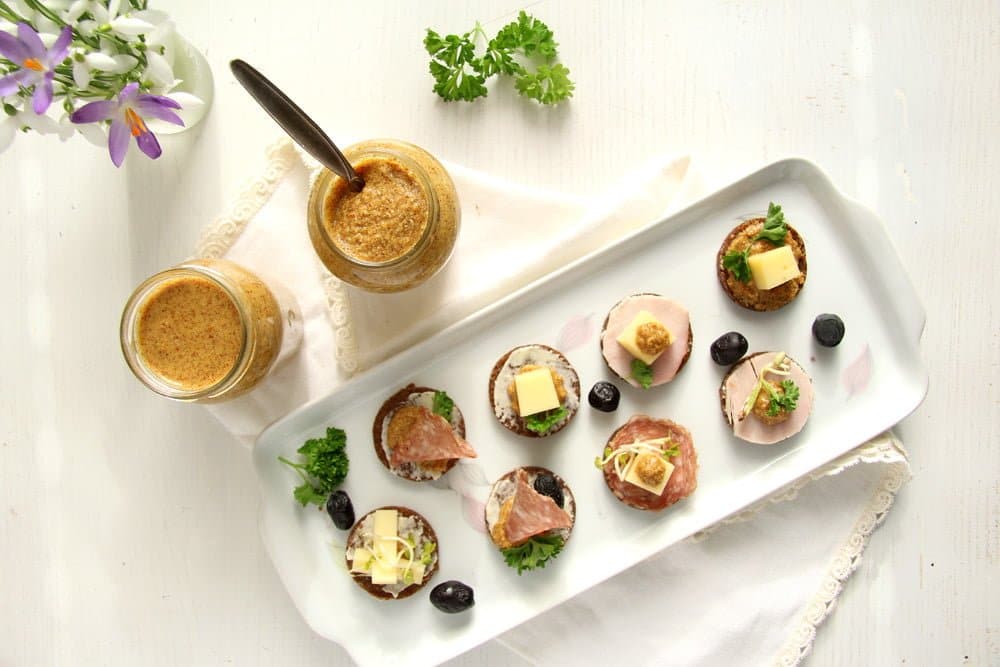 You may also like: