Very cheesy, short crust crackers sprinkled with caraway seeds or salt or even sesame seeds, a perfect appetizer for your New Year's party. They are easily and quickly made and they will be gone even quicker. Once you had one, you cannot stop anymore, you will keep popping them into your mouth one after another until they are all gone (or you get sick :)).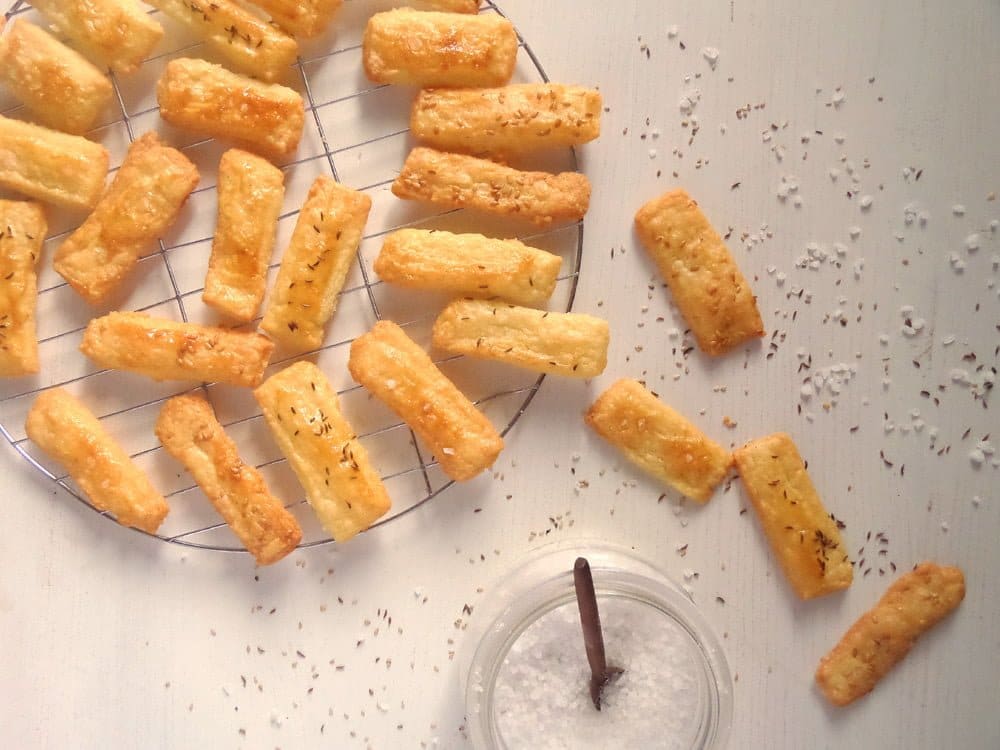 These crackers are a variation of the Romanian recipe for covrigei, which are small, pretzel-formed crackers with cheese and caraway seeds, normally eaten around Christmas or Easter. They are of course wonderful, my only problem with them being the long time needed to cut them all out with the pretzel form, the repeated kneading and rolling of the pastry and so on. I make them from time to time, but usually I just make this simplified version, it is so much quicker and easier, the pastry can hold even more cheese than the original (Yuppy!), and there is no endless rolling, just once, then you cut the crackers with the knife.
I have to thank my beloved cousin Georgi for this recipe.