Last Updated on 02/04/2020 by Adina
Quick peanut butter cookies with cranberries, raisins, walnuts and cinnamon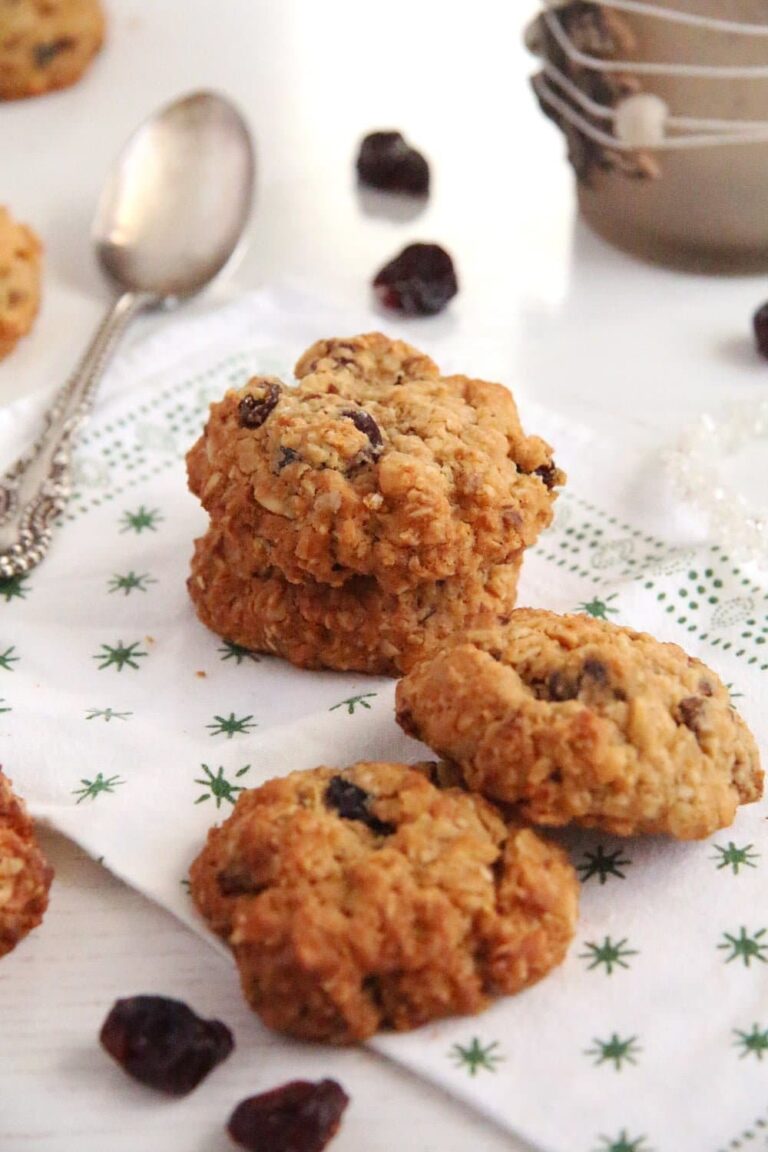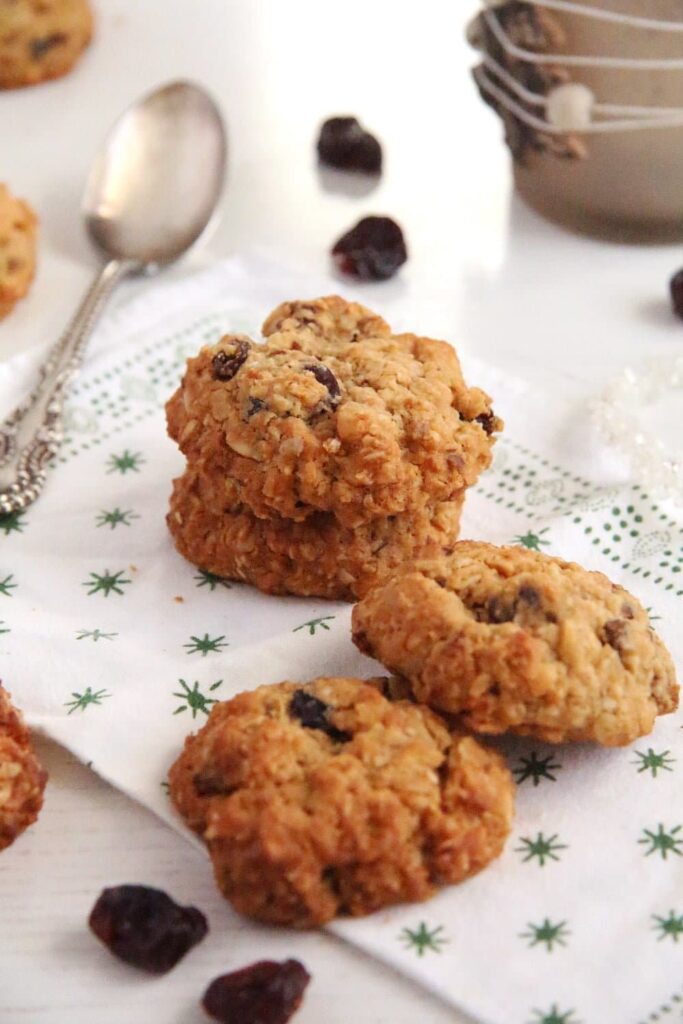 My children, especially my boy, love these Muesli Peanut Butter Cookies with Cinnamon and Cranberries. They are really crisp with some soft spots here and there, crunchy as well due to the nuts, sweet and wholesome. The only problem is, when you taste them, you cannot stop after eating just one or two, so you'd better just take one or two out of the box, then put the box away so you're not immediately tempted again.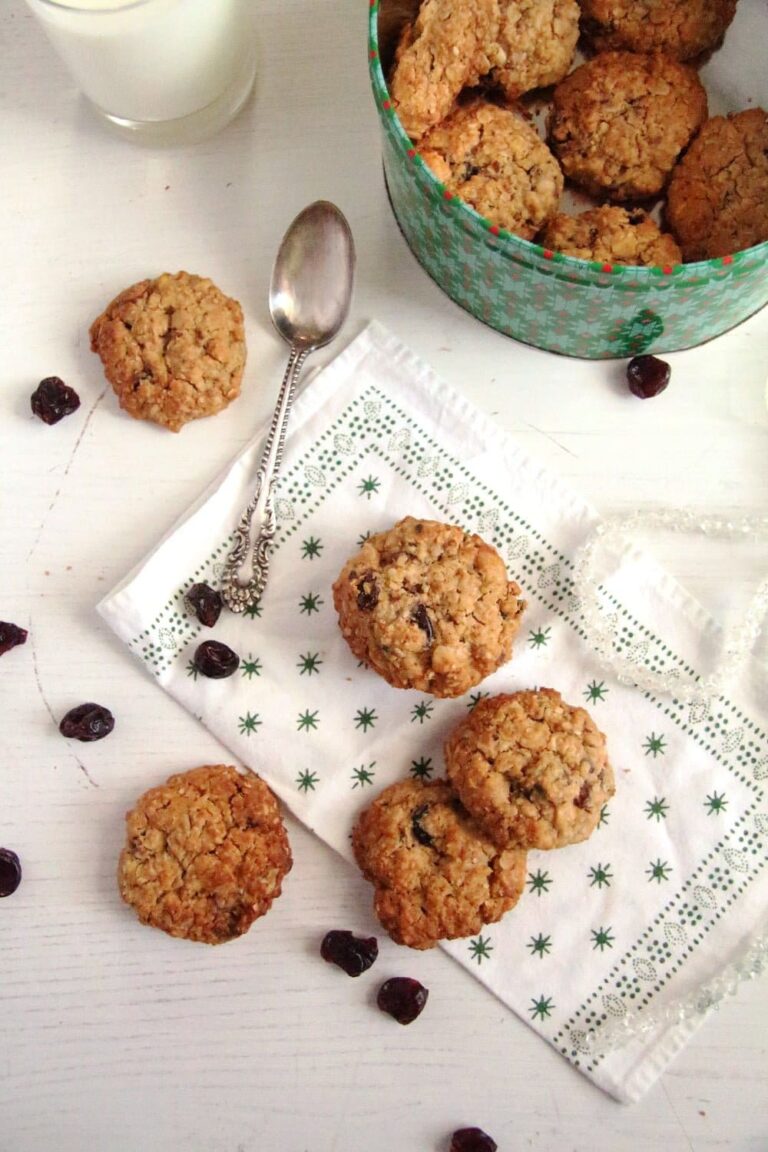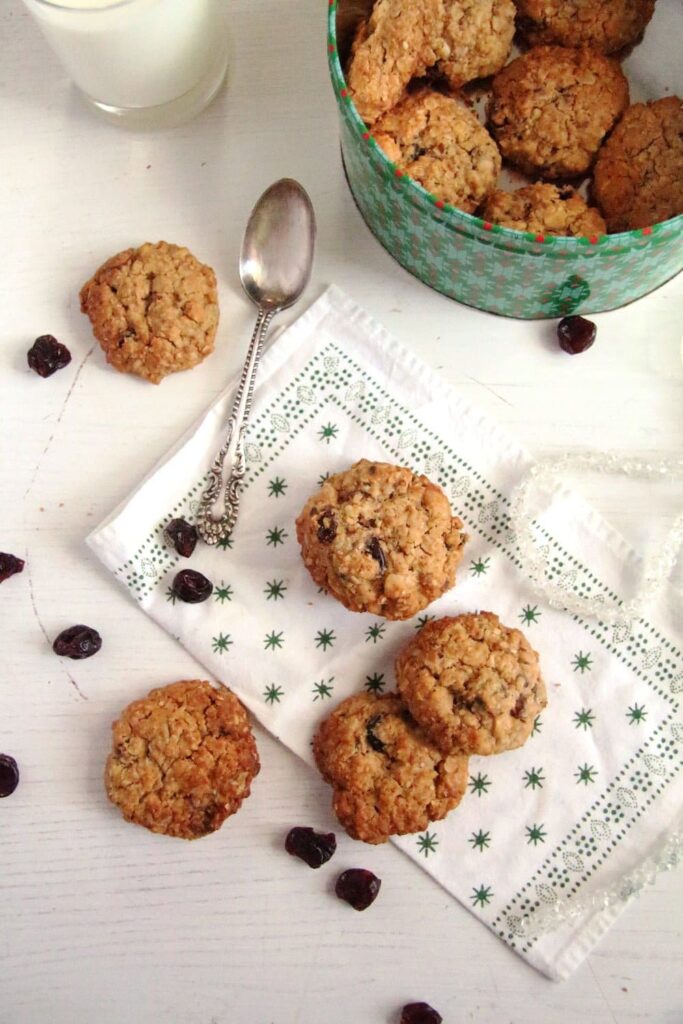 These Muesli Peanut Butter Cookies with Cinnamon and Cranberries are great with a cup of hot coffee or tea in the afternoon while chatting with your best friend or even in the morning instead of your usual muesli. Well, they're definitely not so healthy as real muesli but once in while… …
The cookies also make a great present, just wrap them in some nice box and take them with you. The receiver will definitely be glad you did.
Ingredients
115 g/ ½ cup butter at room temperature
90 g/7 tablespoons brown sugar
65 g/5 tablespoons crunchy peanut butter, unsweetened
1 egg
50 g/ ½ cup all purpose flour
½ teaspoon baking powder
½ teaspoon cinnamon
¼ teaspoon salt
150 g/ 1 1/3 cup rolled oats
75 g/ ¾ cup raisins or cranberries or a mixture of the two
50 g/ ½ cup walnuts
Instructions
Preheat the oven to 180 grad Celsius/350 grad Fahrenheit. Grease a baking sheet and cover with parchment paper.
Mix the butter and the sugar together until light and fluffy. Add the peanut butter and then the egg. Beat everything together for one more minute.
Mix and sift the flour, baking powder, cinnamon and salt and stir in the butter mixture. Stir in the oats, raisins or cranberries and walnuts.
Drop rounded tablespoons of the mixture on the baking sheet and press with a spoon to form circles. Bake about 15 minutes until lightly colored.
Store in an airtight container.
Other cookie ideas: